By

Rachel Needell
Updated 09/12/2023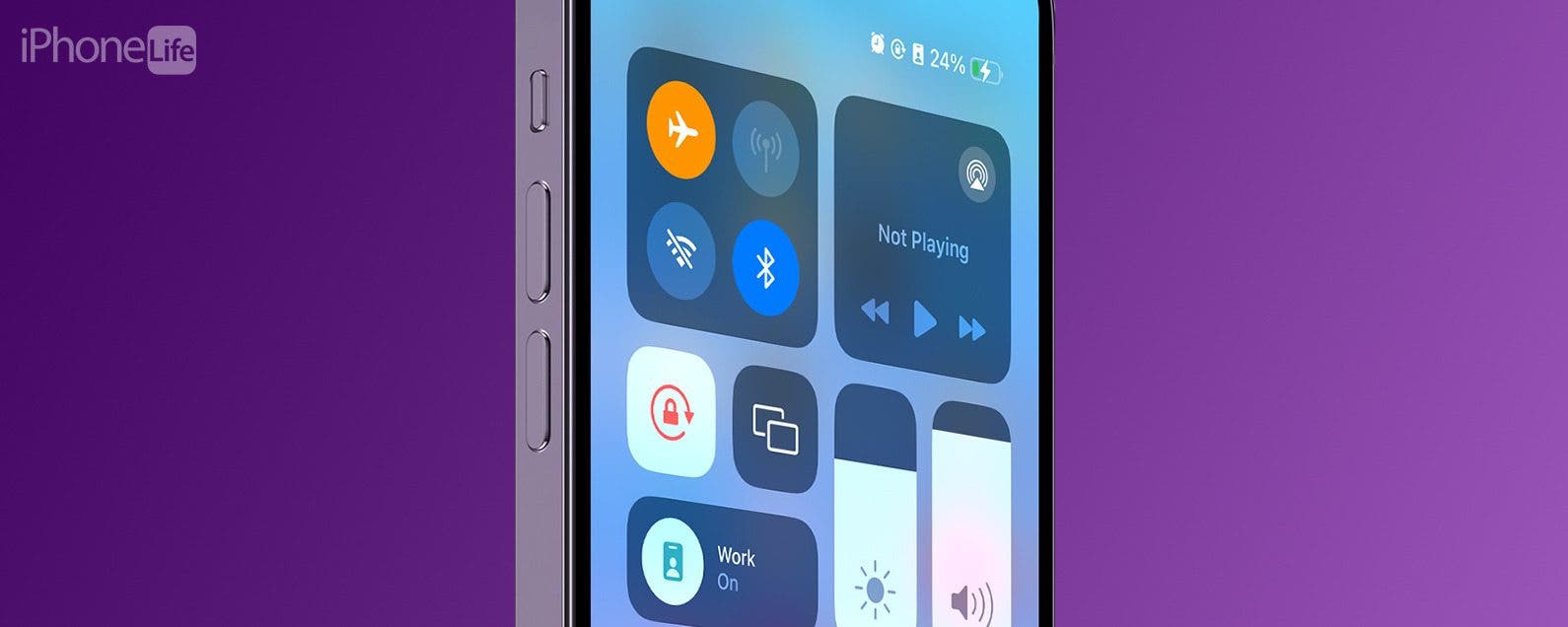 * This post is part of iPhone Life's Tip of the Day newsletter. Sign Up. *
Ever wondered what Airplane Mode actually does? We've all been asked to put our devices into Airplane Mode while traveling on a flight. You may be wondering whether Airplane Mode is important or what will happen if you don't enter Airplane Mode while on a flight. I've done the research, so you don't have to! Let's get into it
Why You'll Love This Tip:
Become an expert about Airplane Mode and never worry again about using your iPhone on a flight.
Learn how Airplane Mode works and when you should and shouldn't use it.
Use Airplane Mode so you don't use up all your data.
What Is Airplane Mode and How to Use It
We're going to cover the basics of Airplane Mode, how it works, and how to use it. If you like tips like this, sign up for our free Tip of the Day!

Discover your iPhone's hidden features
Get one daily tip each day (with screenshots and clear instructions) so you can master your iPhone in just one minute a day.
What Does Airplane Mode Do?
When you enable Airplane Mode, you disable all wireless and cellular signals from your iPhone. This means you can't use your cellular data or make calls. After you enter Airplane Mode, you can turn on other signals like Wi-Fi or Bluetooth. This is important for airplane travel because your iPhone's signals could interfere with the Airplane's instruments and technology. The most important feature to disable while traveling is the cell signal. Using Wi-Fi is typically not an issue unless the airplane doesn't have a Wi-Fi system installed. 
If you forget to put your iPhone into Airplane Mode, don't panic! It will probably be no problem. According to the FAA, there are some reports of suspected interference, specifically from a cell phone's radio transmission. But if the captain of the flight issues a request for passengers to put their phones in Airplane Mode or to turn them off completely, you should follow their recommendation.
Outside of actual airplanes, Airplane Mode can be useful to ensure you're not accidentally using cellular data when you're almost out or otherwise don't want to use your cellular network.
How to Use Airplane Mode on iPhone
There are a few different ways to put your iPhone into Airplane Mode, all of which are super simple. Here's how.
And that's how to use Airplane Mode on an iPhone! Hopefully, this will calm your nerves for your next flight. Safe travels!