By Nina Benjamin on Thu, 01/10/2013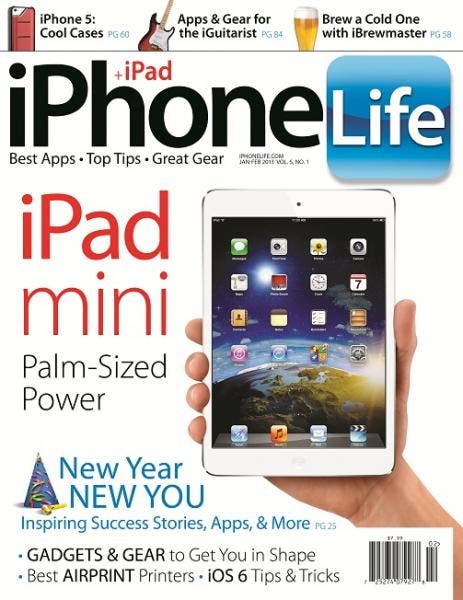 Want to write for iPhone Life magazine?
We're now soliciting articles for the May/June edition of iPhone Life. This issue's theme is "At Work," and will focus on popular topics like productivity, gear for the office and home office, organizational apps, and much more.
Aside from articles for the "At Work" featured section, we're always looking for well-written, informative, and entertaining articles for our regular sections, such as In the News, Best Apps, Great Gear, iUsers, and Creating Great Apps.
Our magazine is printed in over 60 countries and is sold through major distribution outlets like Best Buy, Barnes and Noble, Wal-Mart, major U.S. airports, and many other newsstands nationwide.
In addition to increasing your exposure in the mobile tech space, we'll pay you $25 for each published article. So go on and click the link below; we look forward to seeing your ideas!
Click here to propose an article idea for iPhone Life.
Cheers!
The iPhone Life team