By

Jim Karpen
Sun, 03/17/2013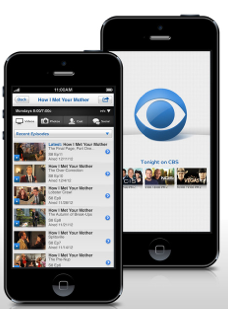 CBS launched a new app Thursday, simply titled CBS (Free), which allows U.S. viewers to stream full HD episodes of many of its popular TV shows from daytime, primetime, and late night. The videos are free, but are offered on a delayed basis. Daytime and late-night shows will be available 24 hours after their original broadcast. Those in primetime slots won't be available for streaming until eight days after the original broadcast. Some of the popular shows available include NCIS, The Good Wife, CSI: Crime Scene Investigation, How I Met Your Mother, Survivor, Elementary, The Young and the Restless, The Late Show with David Letterman, and more.
"Our online viewers not only want to watch their favorite shows on multiple devices, they want deeper engagement with the programs they love," Jim Lanzone, president of CBS Interactive said in a press release. "The new CBS App gives them the best of both worlds, letting people watch CBS shows on the best screen available for them, with a host of extra features that give them a richer viewing experience whenever and wherever they tune in."
You can configure the app so that you receive notifications when your favorite shows are added. Another feature, called Live Social Feeds, lets you read live feeds for each show and join the conversation about CBS programs.
According to the press release, the new CBS App will "integrate the existing CBS Connect App experience by the start of the Fall TV season. At that time, the CBS App will offer: integrated social feeds; live events that allow fans to engage directly with talent; and second-screen experiences synched to the broadcast with additional content for select shows," such as CSI, Criminal Minds, and NCIS.
CBS has kept most of its primetime shows off the Web for years, so this is a big change. And if you're wondering why The Big Bang Theory isn't available, or why some shows are available the next day while others are only available after eight days, an interesting discussion on All Things D explains why.