By

Steve Young
Fri, 12/06/2013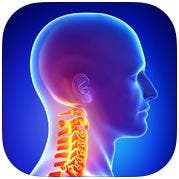 With over 2.19 trillion text messages sent annually, there's a little known condition that is plaguing smartphone users known as "text neck." The injury involves stiffness in your neck and shoulders and typically is caused by excessive smartphone usage.
A 2011 study published in the International Journal of Occupational Safety and Ergonomics found that 53 percent of mobile phone users suffer numbness or neck aches. Another study led by Erik Peper of San Francisco State University showed that 84 percent of subjects reported some hand and neck pain during texting. Moreover subjects also displayed other signs of tension, like holding their breath and increased heart rates.
To avoid text neck, it is recommended that you hold your phone up directly in front of your mouth instead of looking down, and position it at a proper reading angle. It is also recommended that you take frequent and regular breaks.

A new app called Watch Your Neck wants to help you improve your posture to avoid Text Neck. The app has a built-in neck tracker that will signal if your phone is tilted too far back. The signal will turn green when you are properly holding your phone.
You can also turn on background monitoring, so the app can alert you as you text, email, or play your favorite iPhone games. In addition, the app comes with instructions to three different neck exercises. Each exercise is accompanied with a YouTube instructional video along with a timer.
As a father of a 5-year-old whose son loves to play on the iPad in all sorts of positions, I love the idea for this app.
Watch Your Neck is currently free in the App Store and supports iPhone, iPad, and iPod touch. However, the app does require you to have iOS 7.