By

Abbey Dufoe
Wed, 04/08/2015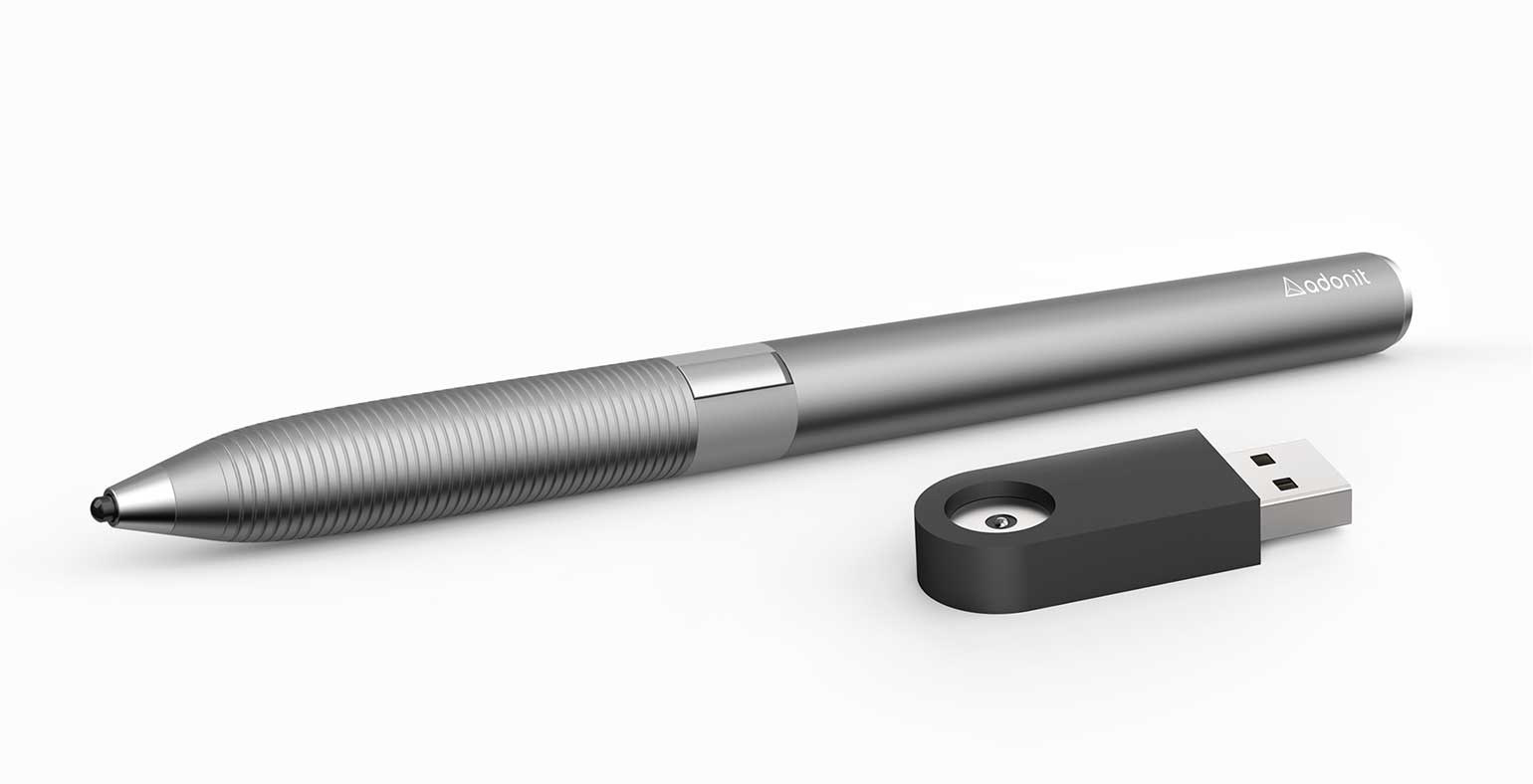 You have a stylus. You subscribe to Evernote. But did you ever think to combine the two?
Well, Adonit did. They recently released the Jot Script 2 stylus ($74.99), which ships with a free six months of Evernote Premium.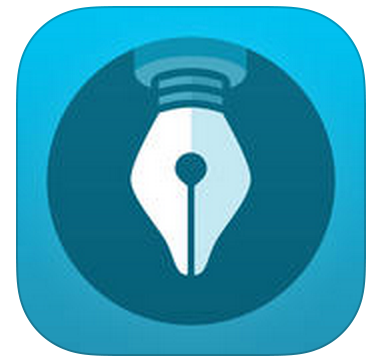 The Jot Script 2 is an improvment of the Jot Script. The second version offers Bluetooth syncing and a really comfortable grip—no really, it feels just like a pen, only slightly heavier. The stylus has one button, which can be assigned a function when you connect it to the Penultimate app (free). When using Penultimate, you can connect your Script 2 via Bluetooth to access the pairing feature. Penultimate is a partner for Adonit's newest stylus because of its Evernote capabiltiies.
The Script 2 also comes with palm rejection. When using apps with this stylus, you can put your hand/palm right on the iPad screen, which is really helpful when taking quick notes.
Of course, the Jot Script 2 works as a stylus on any app for iPhone, iPad, and iPod. Just turn it on and go. But it does work better with a few note-taking apps that provide palm rejection and shortcuts. More note-taking apps include GoodNotes 4, Noteshelf, Explain Everything, NoteLedge, PDFpen, and ZoomNotes. The stylus also works well with a plethora of drawing apps: Adobe Illustrator Line, Adobe Photoshop Sketch, Procreate, Zen Brush, Concepts, Adonit's own Forge, Animation Desk, Adobe Illustrator Draw, Ink, Sketch Club, and Sketchbook.
This stylus also features a really cool charging feature: plug the adapter in the USB drive of your computer, set the pen on top of the magnetic circle, and voila! A red light shows it's charging, which takes about 40-50 minutes and lasts about 20 hours on the iPad 4 (and between 30-50 hours on all other iPads). 
As with other Adonit styluses, Bluetooth connection is easy. Just open the app and hold the tip of your stylus to the screen. Once connected, you can access the menu, which in Penultimate lets you pick your style of writing so the palm rejection can work properly. In apps like Forge, you can also program the button to complete a specific function.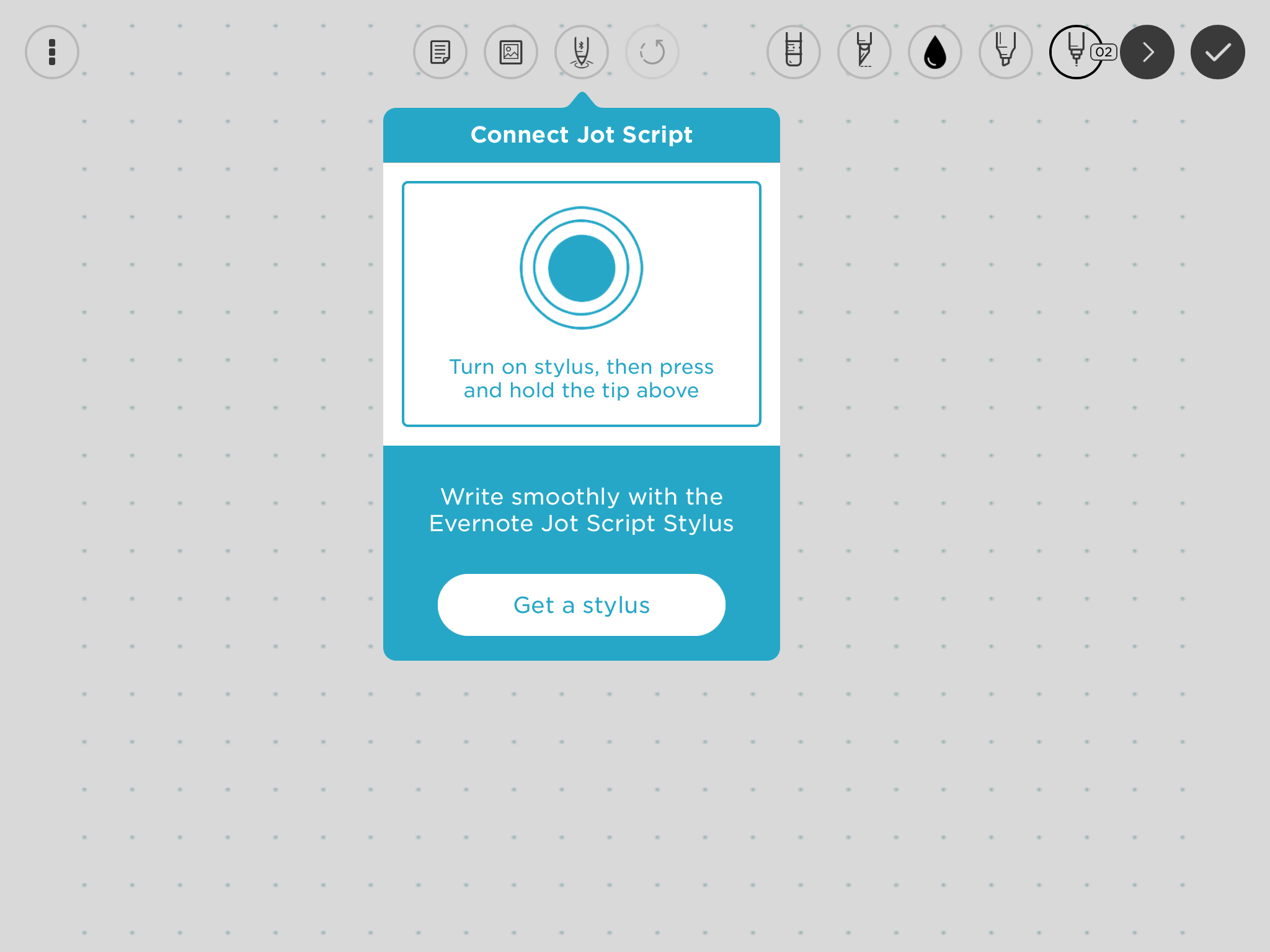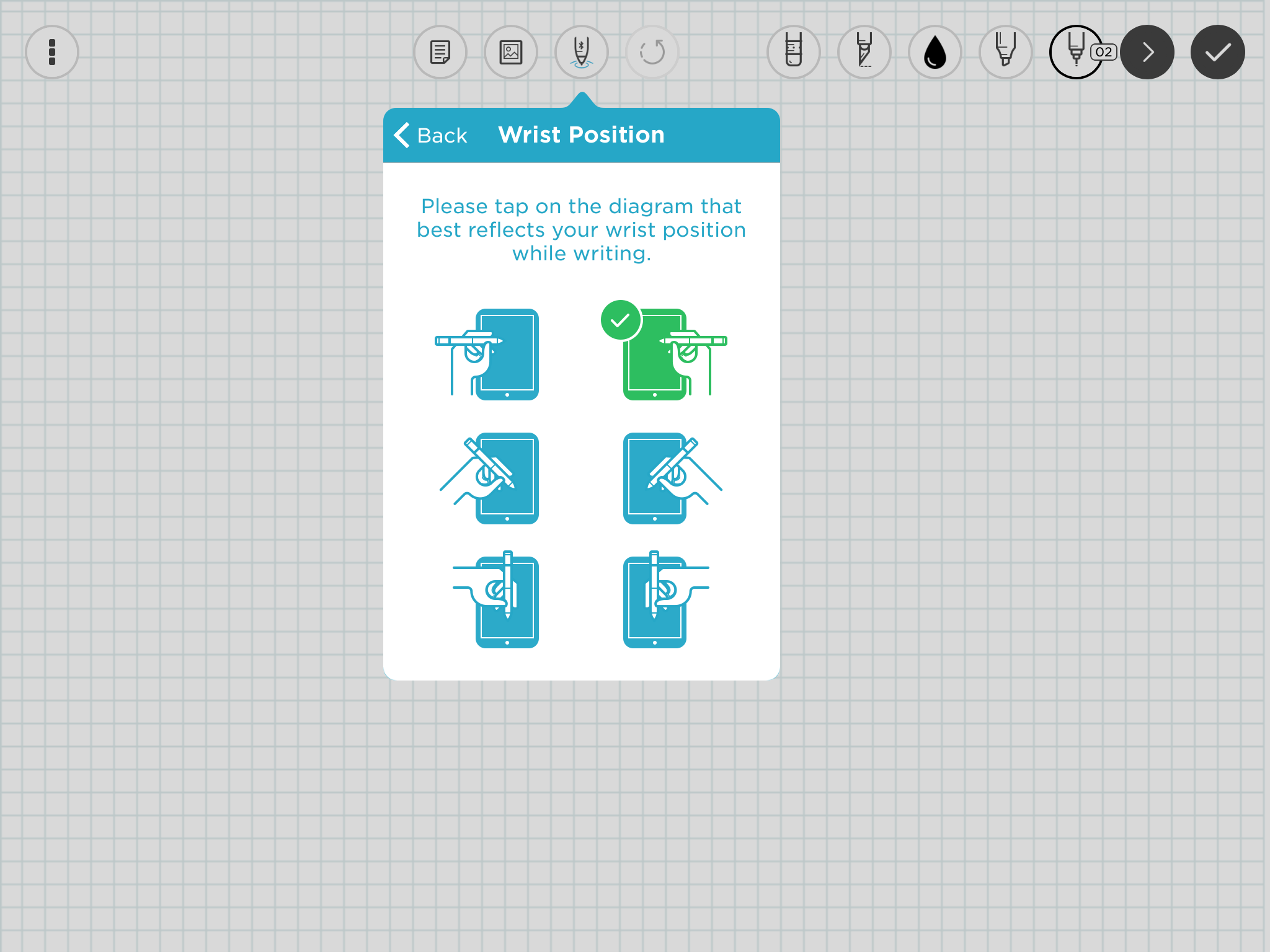 Pros:
Plethora of apps available: unlike some exclusive products, Sketch 2 works with many apps, not just Penultimate and Adonit's Forge drawing app. This allows for a larger market of people who may be interested in buying the stylus.
It feels  like a pen: some styluses just don't feel like a pen. Script glides across the screen with precision and feels the same as a pen, only a bit heavier. 
Evernote capabilties: for those of you who use Evernote, this is the perfect stylus for you, considering the perks.
Cons:
The grip: the grip on the writing end of the pen will put lines in your fingers, especially if you tend to have a hard grip (like me). The good news is it's not very noticeable and doesn't hurt your fingers—you'll just be a little striped.
Final Verdict: 
The Jot Script 2 is a wonderful replacement for a pen, especially if you've been dreading moving over to digital note-taking. The wide range of apps that can use the stylus's premium features is extensive, and set-up is super easy. If you're in the market for a stylus that provides ball-point precision, oh, and a membership to Evernote, check this one out.
iPhone Life Rating
: 4 out of 5 stars