To save storage on your device, you can automatically offload unused apps or manually offload one app at a time.
By

Rachel Needell
Updated 04/26/2023
What to Know:
To automatically remove unused apps but keep the data, open Settings, tap App Store, and enable the Offload Unused Apps toggle.
To offload apps individually, open Settings, tap General, tap iPhone Storage, and select the app.
As long as the app is still available in the App Store, your data will be accessible as soon as you download the app again.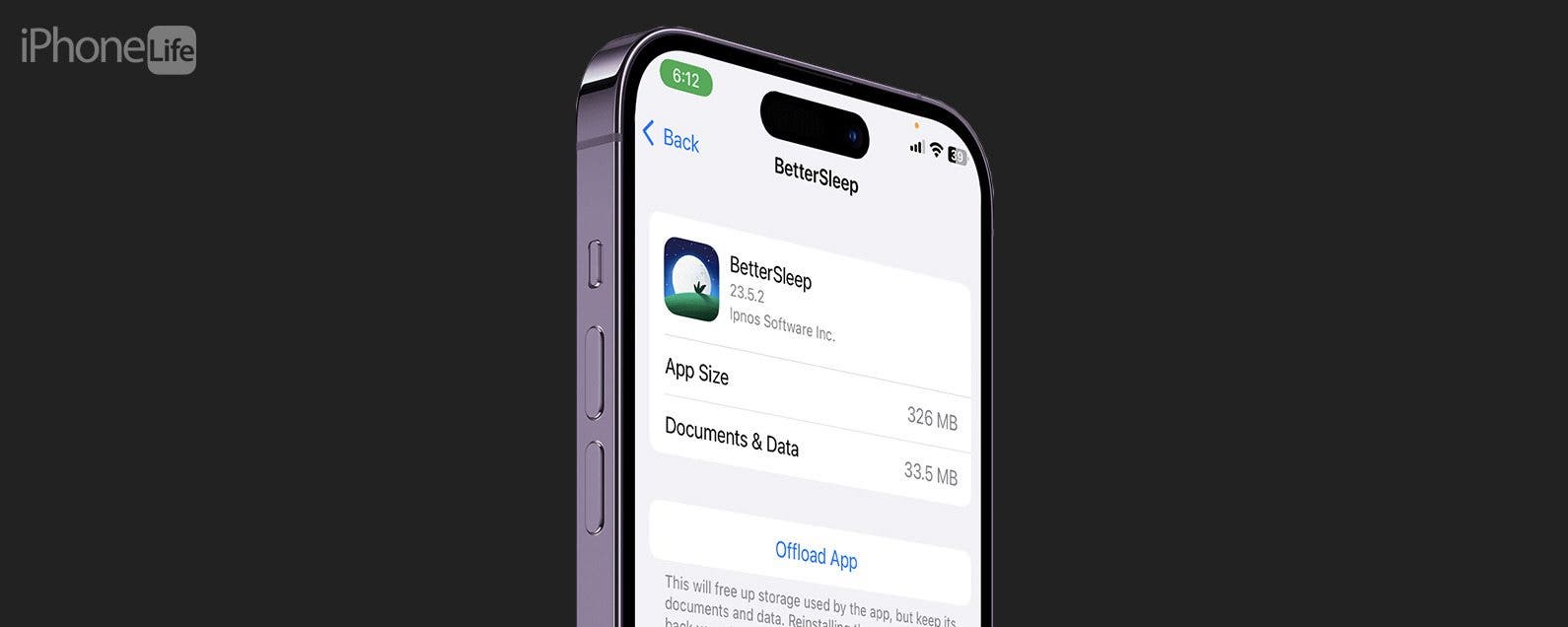 If you want to free up storage on your iPhone, try offloading unused apps to preserve your data and files while deleting the app. Offloading apps frees up storage on your device but won't permanently erase your app data unless the app is removed from the App Store.
How to Offload Apps Automatically
Using the automatic feature to Offload Apps is very convenient and keeps you from having to constantly keep up with apps you're not using. If you like tips about using your iPhone, sign up for our free Tip of the Day! Let's get into offloading apps:
On your iPhone, open the Settings app.


Tap App Store.


Scroll down and toggle on Offload Unused Apps. The toggle will be green and to the right when enabled.


How to Offload an App Manually
If you don't want to set your phone to automatically offload apps, you can still manually offload individual apps that you feel are taking up too much space. 
To manually offload apps, open the Settings app on your iPhone.


Tap General.


Tap iPhone Storage.


Select the app you want to offload.


Tap Offload App.


Tap Offload App again to confirm.


And that's how to offload apps on your iPhone! This is a great way to save space and it only takes a few seconds to redownload if and when you ever want to open the app again.