By

Olena Kagui
Updated 08/31/2023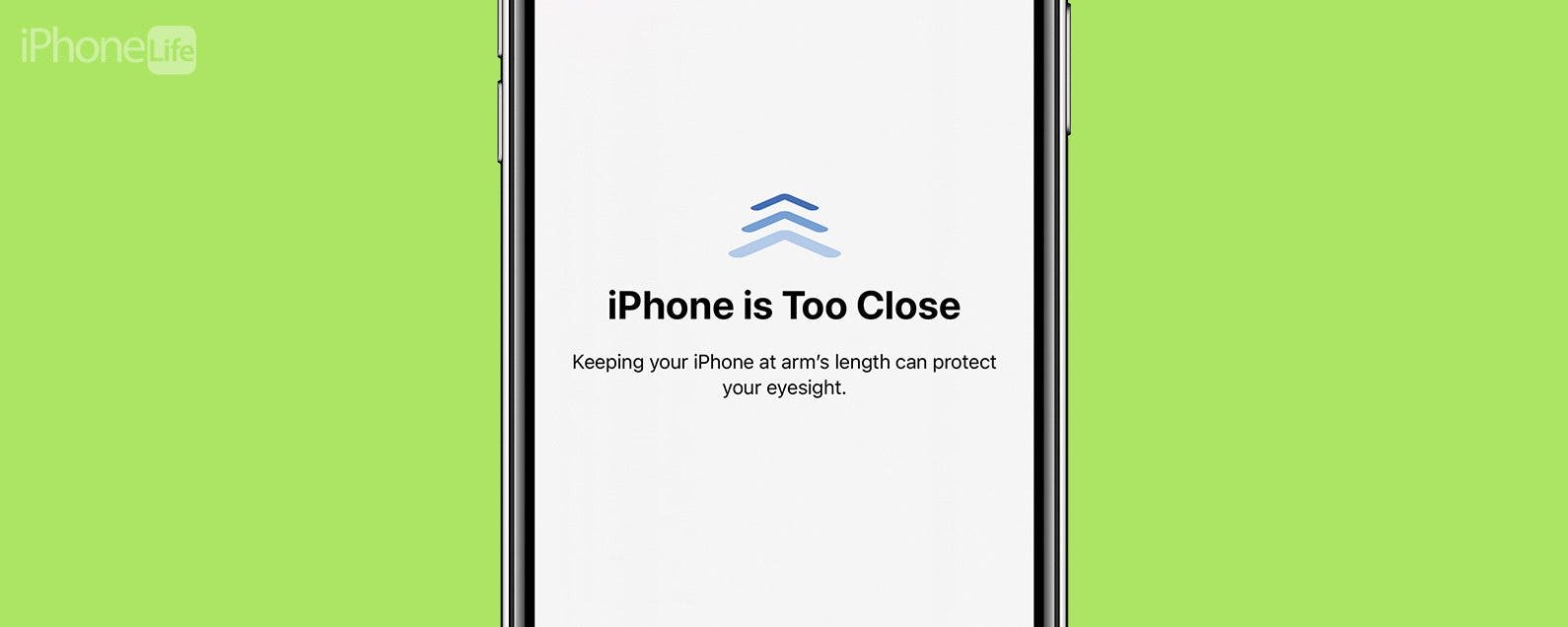 It can be easy to get distracted and unknowingly damage your eyes by holding your iPhone or iPad's screen too close to your face. iOS 17 introduces automatic alerts that remind you to hold your device at a safer distance, which reduces eye strain and can prevent headaches, bad posture, etc. Enabling these alerts can even help you build better habits over time.
Why You'll Love This Tip:
Find out if you are holding your phone at a safe distance from your eyes.
Get automatic alerts if you are holding your iPhone or iPad too close.
Build healthy habits to avoid preventable eye problems and headaches.
How to Enable "iPad or iPhone Is Too Close" Alerts
System Requirements
To use this tip, you will need an iPhone with Face ID running iOS 17 or later or an iPad with Face ID running iPadOS 17 or later. Find out how to update to iOS 17.
We are all guilty of looking at our phones too much and holding our phones too close. You can now enable alerts if your iPhone or iPad detects when you are not maintaining a healthy screen distance. These alerts can help you build better habits for your eye health. To discover more iOS 17 features, sign up for our free Tip of the Day! To enable the new Screen Distance feature:
After using these for a month, I have noticed an improvement in my eye health and posture. At first, I got these notifications every few hours throughout the day, but I'm getting them less and less with time. This means that I am learning to hold my phone at an appropriate distance out of habit, thanks to these helpful alerts! Next, learn how to log your daily medications using the Health app.

Discover your iPhone's hidden features
Get a daily tip (with screenshots and clear instructions) so you can master your iPhone in just one minute a day.