By

Mike Riley
Mon, 07/15/2013
Although marketed primarily as a device for recording and broadcasting Xbox 360 and Playstation 3 gaming exploits, Elgato's Game Capture HD ($179.95) also can capture iPad games and productivity software. By pairing it with a laptop and an Apple Digital AV adapter, the Game Capture HD records and broadcasts iPad content in glorious high-resolution video. With the press of a button within the Game Capture's software interface, you can also stream the video to YouTube or gamer-centric Twitch.tv. Read on to learn more.
Elgato's support of the iPad has been surprisingly strong, producing both the eyeTV and eyeTV Mobile for iPad users.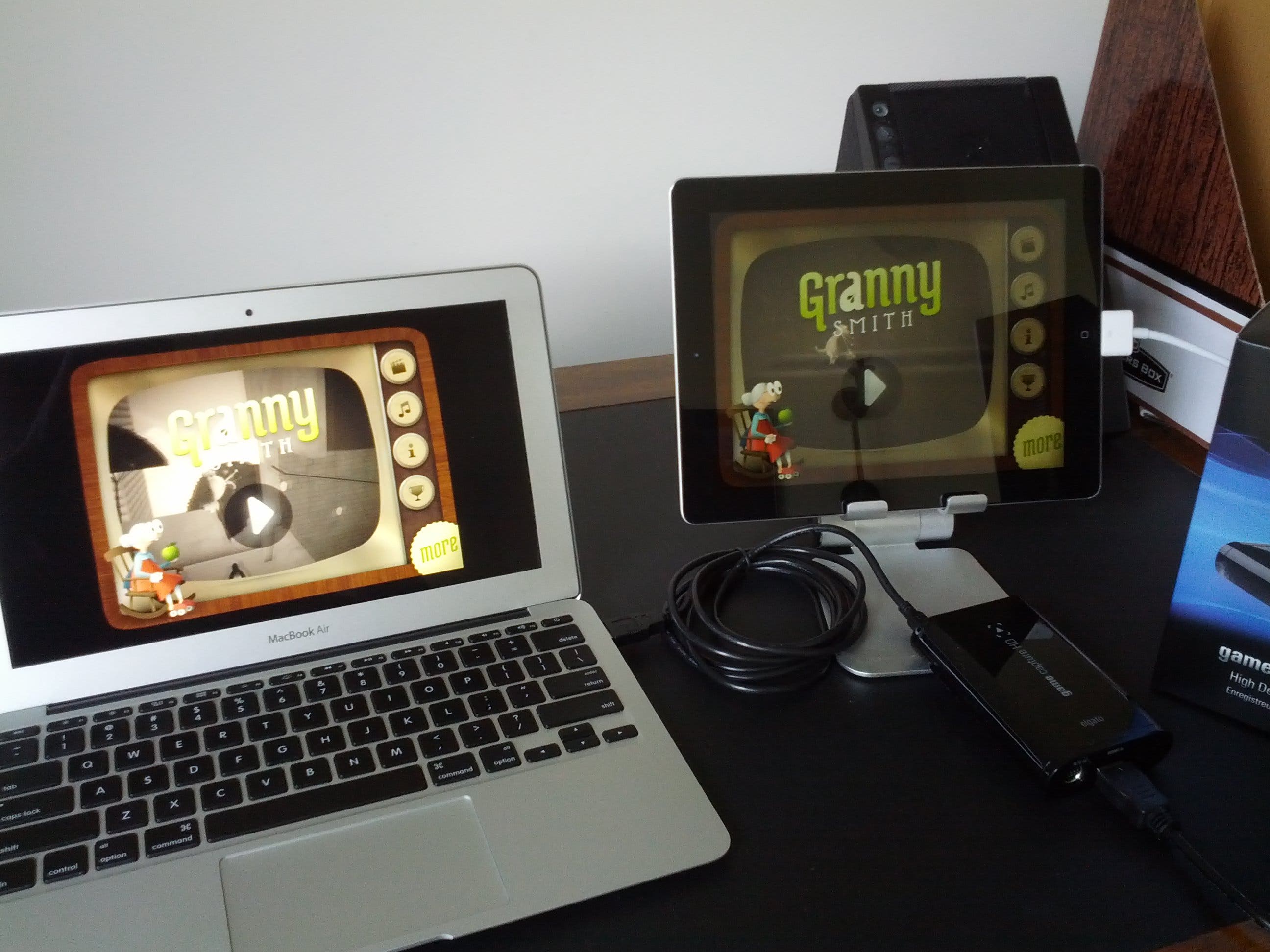 While the Game Capture HD hardware handles most of the heavy lifting when it comes to capturing and compressing the input video signal, you still need a fairly new PC or Mac to run its software that manages both capture, editing, and broadcasting of the material (Intel 2GHz dual core/Core 2 Duo CPS with 4 GB RAM). You also need a device that broadcasts its video signal over unencrypted HDMI (such as an Xbox 360). Playtation 3 owners have to resort to the included PS3 Component video cable. This, unfortunately, degrades the crisp high-definition signal for the sake of copy protection. Cool as it might have been, this also is why you can't capture output from Apple TV and why some some iPad applications might be encrypted and thus incapable of this form of video capture. Fortunately, the majority of games and productivity applications I tested captured and broadcasted just fine.
Master your iPhone in one minute a day:
Sign up to iPhone Life's Tip of the Day Newsletter and we'll send you a tip each day to save time and get the most out of your iPhone or iPad.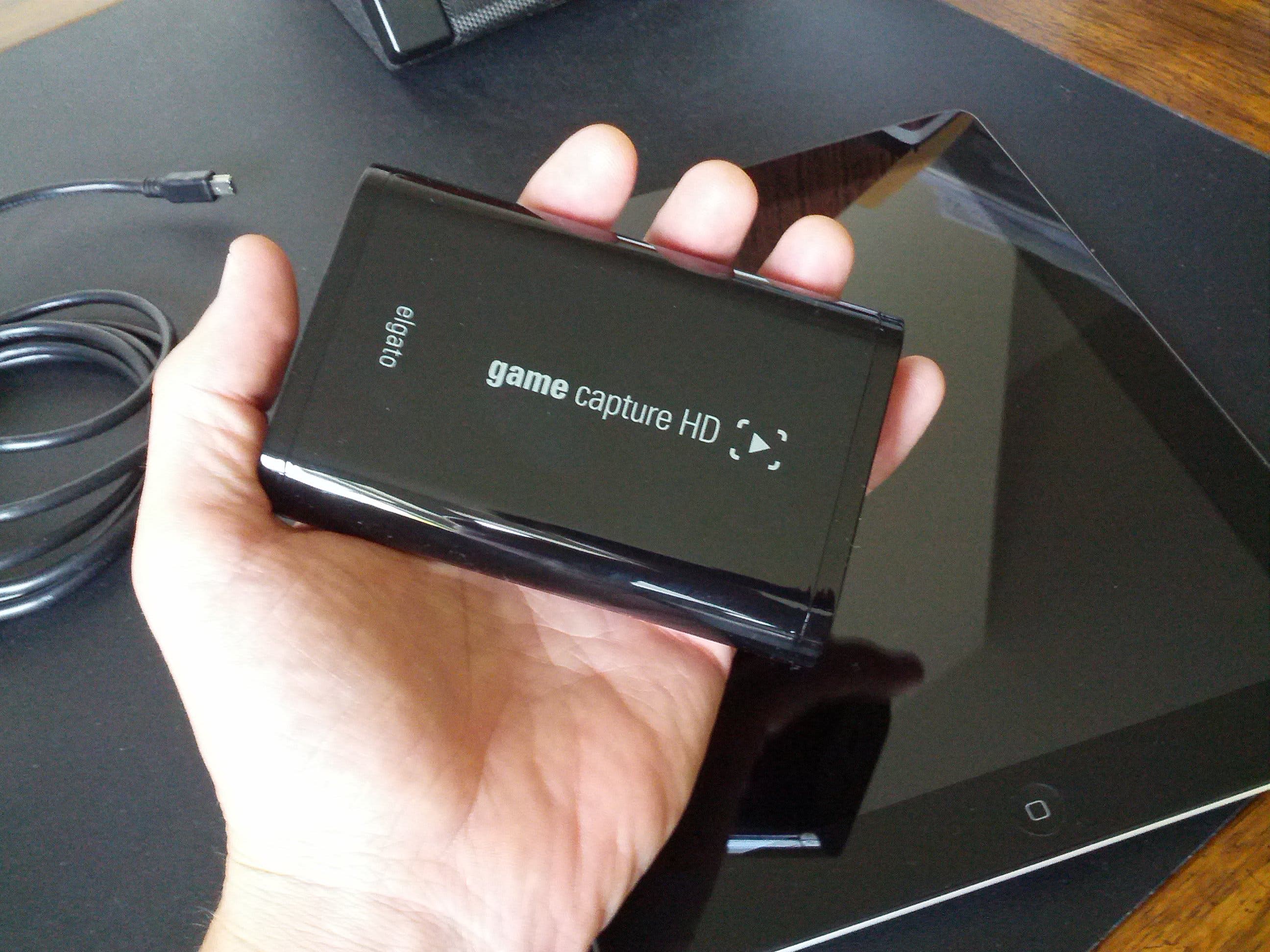 To achieve this capability, I hooked up my 3rd-generation iPad to an Apple Digital AV adapter. Then, I attached the adapter to the Game Capture HD via the included HDMI cable. The Game Capture HD's USB 2.0 cable connected it to my 11" Macbook Air, which also had Elgato's Game Capture HD software installed on it. Upon launching the program, Game Capture HD immediately recognized my hardware configuration and the video signal broadcasted by the iPad. Selecting the big red Record button immediately initiated video capture mode.
Next, I entered my Twitch.tv login credentials. Twitch.tv is a gaming broadcast network that allows gamers to share their gaming moments in real-time with observers around the globe. While most gamers resort to Xbox 360, PS3, or PC gaming, the fact that the iPad can now participate in the Twitch.tv streams means excellent games like XCOM: Enemy Unknown can go toe to toe with streams from its PC and console counterparts.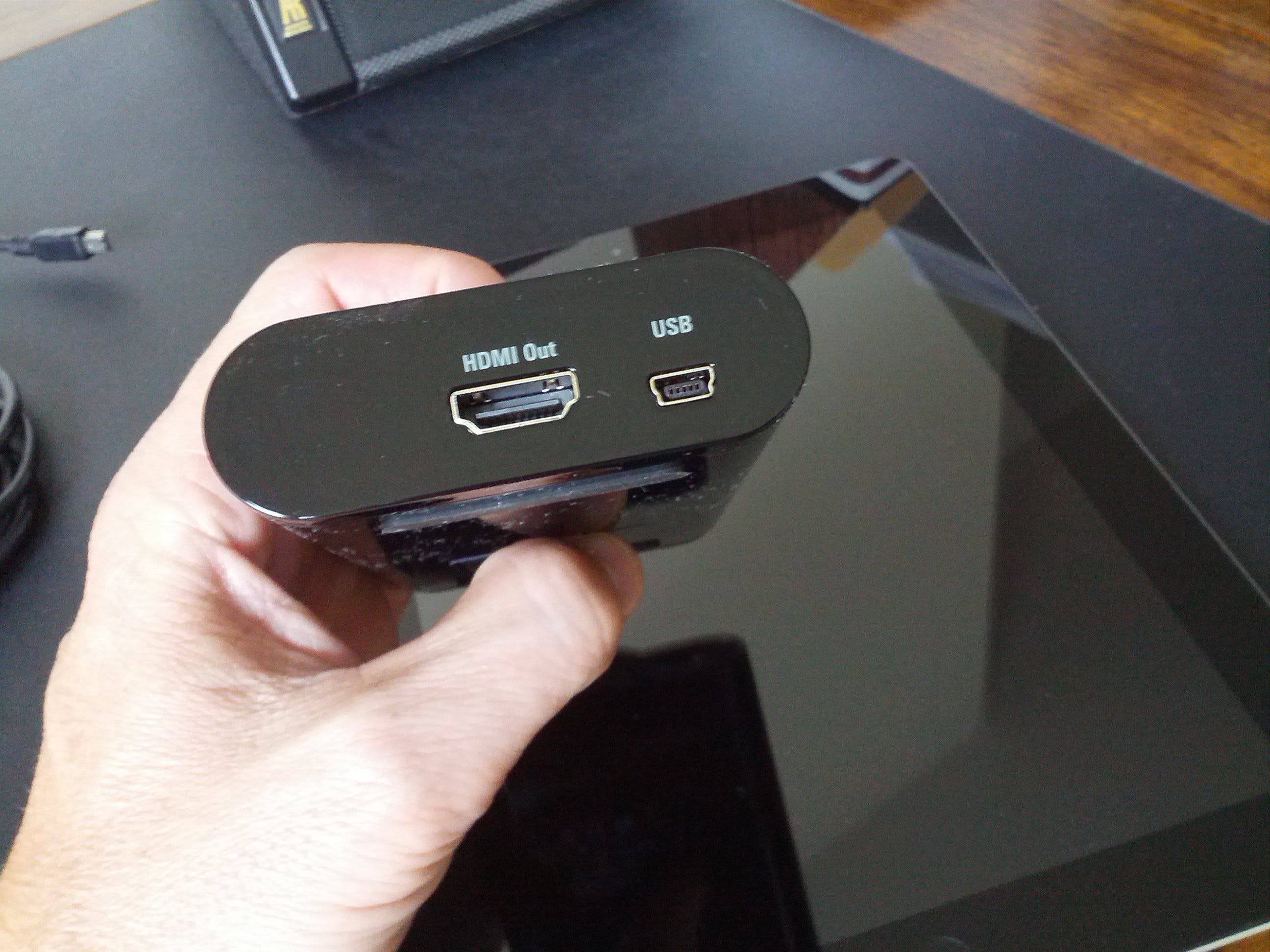 Before you broadcast real-time video streams of your iPad screen, you must have an account with YouTube or Twitch.tv. Signing up for either is free, though unlike Twitch.tv, YouTube will not allow you to broadcast in real-time until your YouTube channel exceeds a thousand subscribers. In the meantime, you can build up to that number by posting favorite captures to your channel and spreading the word via Google+, Facebook, Twitter, and other popular social media outlets (Game Capture HD features one-click sharing of video content to Facebook and Twitter as well).
In terms of capture quality, Elgato has done its homework and applied what it learned with its eyeTV product line to this more focused video capture hardware. You can capture material up to 1080p resolutions, though real-time streaming of such high resolution video is dependent on your upstream Internet connection and the source material being captured. When testing the PS3, for example, resolution was already knocked down due to the analog component signal, but also due to the high-speed action on the screen, which occasionally blurred into a pixel soup. Conversely, capturing a session of Hunters 2 on the iPad was a crystal-clear experience of pure high-resolution digital bliss.
And while the Game Capture HD is obviously optimized for gamers, application trainers, developers, marketing folks, and frankly any iPad 2 or higher owner can use this hardware setup to record their own application walkthroughs, demonstrations, marketing promotions, or whatever. Consider recording training videos for a complex iPad application or broadcasting real-time walkthrough examples for customer support needs. Of course, you can even use it to broadcast your iPad gaming sessions to friends, family, and followers on Twitch.tv or YouTube.
In addition to having optimized settings to capture iPad video content as well as broadcast it to an Airplay device like an AppleTV, the Game Capture HD software also allows you to add real-time narration via a microphone attached to the PC or Mac while you're recording/broadcasting your video content. One enhancement I would like to see in future editions of the product is the ability to overlay (complete with green screen support) a webcam capture on top of the input video stream so that presenters can switch on and off their faces during a captured presentation. This is an effect used by many popular Twitch.tv broadcasters, and it adds quite a bit to the personality and polish of a video capture broadcast.
Overall, Elgato's Game Capture HD is more than just a game streaming conduit. It's a multimedia broadcast rig that can project your iPad screen to the world, either live or recorded. The software is simple enough for a child to use, and robust enough for application developers, corporate trainers, screencast enthusiasts, and other iOS broadcasting users to trust.
Product: Game Capture HD
Manufacturer: Elgato
Price: $179.95
Rating: 4 out of 5 stars