By Guest Blogger on Wed, 04/02/2014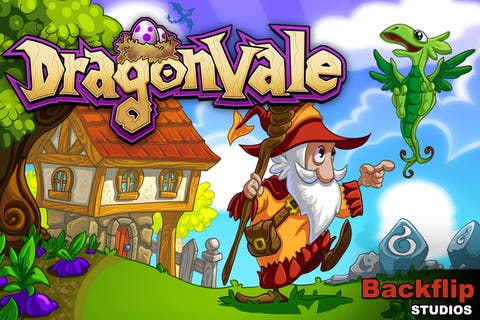 Master your iPhone in one minute a day:
Sign up to iPhone Life's Tip of the Day Newsletter and we'll send you a tip each day to save time and get the most out of your iPhone or iPad.
If you've ever wanted to know what it's like to own a dragon, the app game DragonVale can make that a virtual reality for you. This game lets you become the parent of a variety of dragons while you decorate your own colorful island and chat with friends who are just as dragon obsessed as you.
After about a minute of download time, the game begins by announcing that you are a wizard given an island in the sky and your goal is to farm dragons. What more could you ask for? Original music recreating a Renaissance-like sound puts you in a magical world with wizards and dragons abound.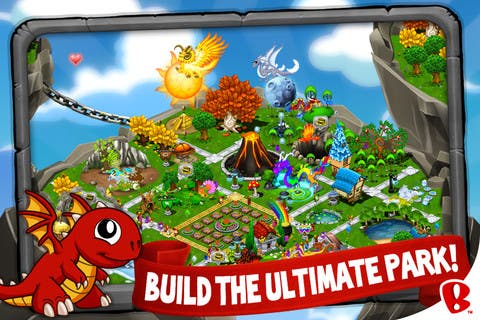 A wizard mentor guides you though the first few levels of the game. You buy a habitat and your first dragon, which you get to name, and once it hatches, the game begins.
You want people to visit your island, so there is a portal where patrons can transfer to it and see the dragon attractions you have. To improve the number of visitors your dragons see, you can buy stone paths and decorations to surround your dragon habitats. Every dragon you own brings in coins, which help you purchase more decorations, dragons, habitats, and food. Each level is full of goals that will help you gain more visitors and earn points that will take you a level higher.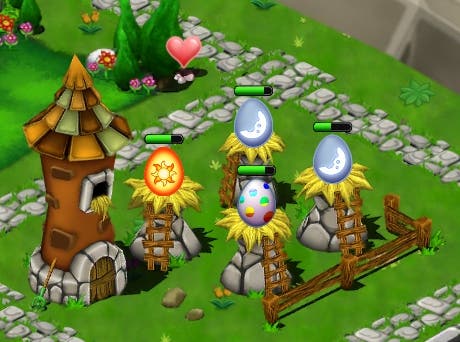 The game makes you feel like a parent of these dragons, watching them hatch and raising them to full-grown adult dragons. As you climb in levels and feed your dragons, they gain levels as well and will grow into bigger attractions and competitive fighters.
The game is free to download and play, but there are a few in-app purchases that you can make with real money to help your progress in the game. For those concerned about unauthorized iTunes charges, the in-app purchase capabilities can be turned off in your settings.
With each action you make in the game, like purchasing a dragon, you are required to wait a specific amount of time for progress. You can speed up the wait times with collected or purchased gems, but they aren't easy to come by in the game. This is where the in-app purchases come in. Gems, food, and coins can be purchased using real money, with varying amounts of gems taking the top three spots in most popular in-app purchases.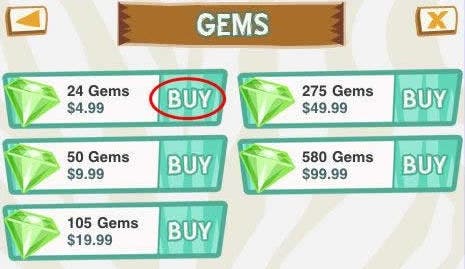 Reviewers' biggest complaint about DragonVale is the difficulty obtaining gems. The higher up in levels you get, the longer wait times become for things to get accomplished, making the game go by very slowly at times. But unless you are willing to pay $4.99 each time you want a sack of gems, you will have to wait.
Aside from tending to your dragons, you can redecorate or rearrange the island, which is littered with trees, bushes, and rocks that can be removed for a few coins once you reach level five. This allows for more elaborate designs on your island.  You can also breed new dragons and have your dragons compete in the coliseum.
The game grows as you continue playing. Once your island is full, you can get another one and continue building your dragon sanctuaries. You can invite or find friends that are fellow dragon lovers in order to share breeding ideas or exchange gifts to help each other along your dragon-raising journey.
Backflip Studios—creators of Paper Toss, NinJump, and Ragdoll Blaster, just to name a few—once again made an irresistible game with DragonVale. The colorfully animated game is sure to get sim-style game lovers addicted. However, those without the patience to wait for progress or hunt for gems most likely won't get past level seven.
Overall Score: 8/11
The app is available on Apple products and the Android. I tested the game on an iPhone 4G running iOS 5.0.1. 
AUTHOR BIO:
Lisa is a self-proclaimed tech junkie that is never far from her phone. When she isn't trying to get as many DragonVale gems as possible, she is blogging for SatelliteTV.com.