By

Conner Carey
Updated 07/11/2016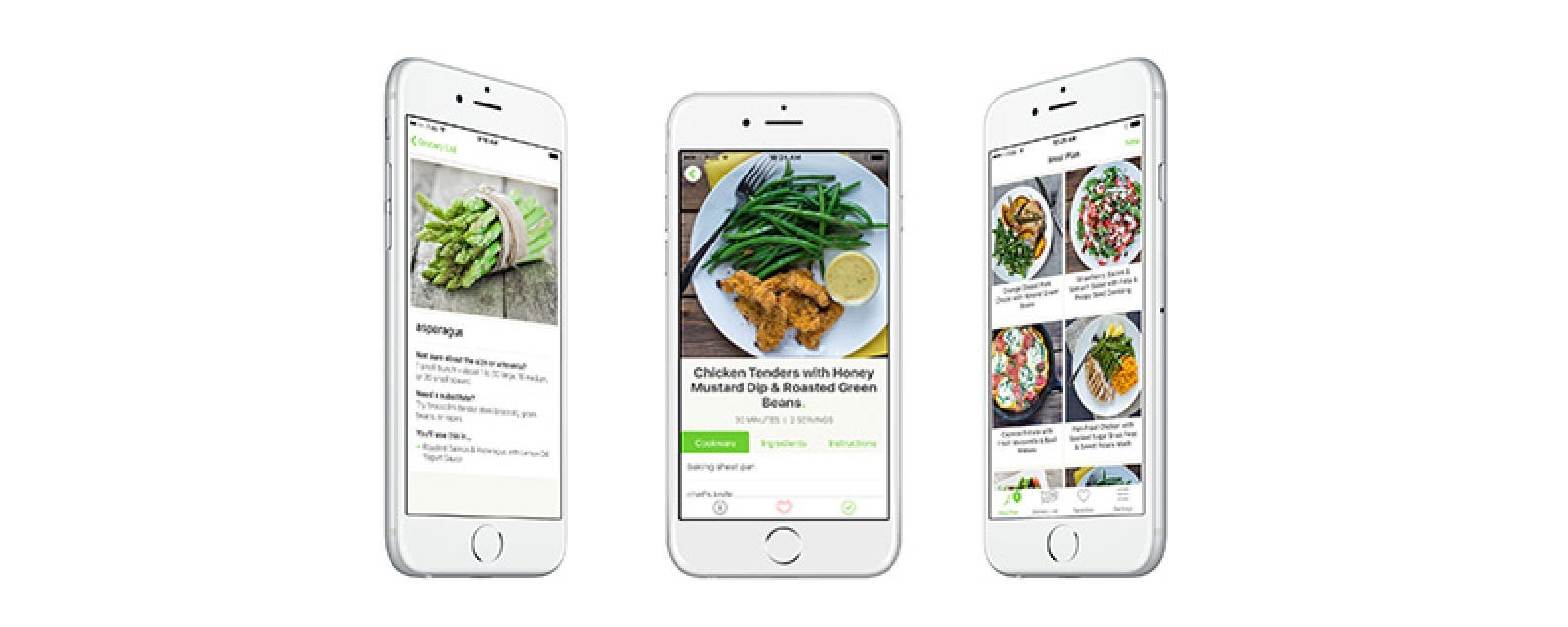 It's not that I don't like cooking, it's that I don't want to cook at the end of a long day. Yet I've felt the consequences of microwave meals and take out— my body is not a fan. So when I was asked to test out Mealime Pro ($5.99/mo), I figured this was a great excuse to get back in the kitchen. Mealime is a meal planning app with quick recipes that can be tailored to your personal eating preferences. The service offers five different menu types from Low Carb to Vegetarian and scales the amount of food you make based on your selection of 2 or 4 servings. Overall, I've made some incredibly yummy and healthy dishes the past couple weeks. But there's certainly room for improvement here too.
With Mealime, you create a meal plan of 2-6 meals. With the Pro plan, you can choose your favorites and add any (or all) of your favorites to your meal plans. Then the remaining open spots will offer you selections, and you can tap to swap out a selection. Once you tap Done, all the needed ingredients for the week are added to your Grocery List, making it easy to do your shopping for the week beforehand.
The app is meant for busy professionals who want to eat healthy without spending too much time preparing meals. During my testing period of Mealime, I tried roughly seven different recipes from the app. Every single one turned out absolutely delicious. However, they weren't always as simple to make as stated and most took roughly 5-15 minutes longer than the app said. Nonetheless, I'll continue to use the app to make many of my meals.
I have other recipe apps on my phone geared towards healthy eating, but I've noticed that there's often odd or harder to find ingredients included in those recipes. Mealime had none of that. Most of the time, I already had about half of the groceries needed for a recipe and the rest were easily bought with a quick trip to any grocery store.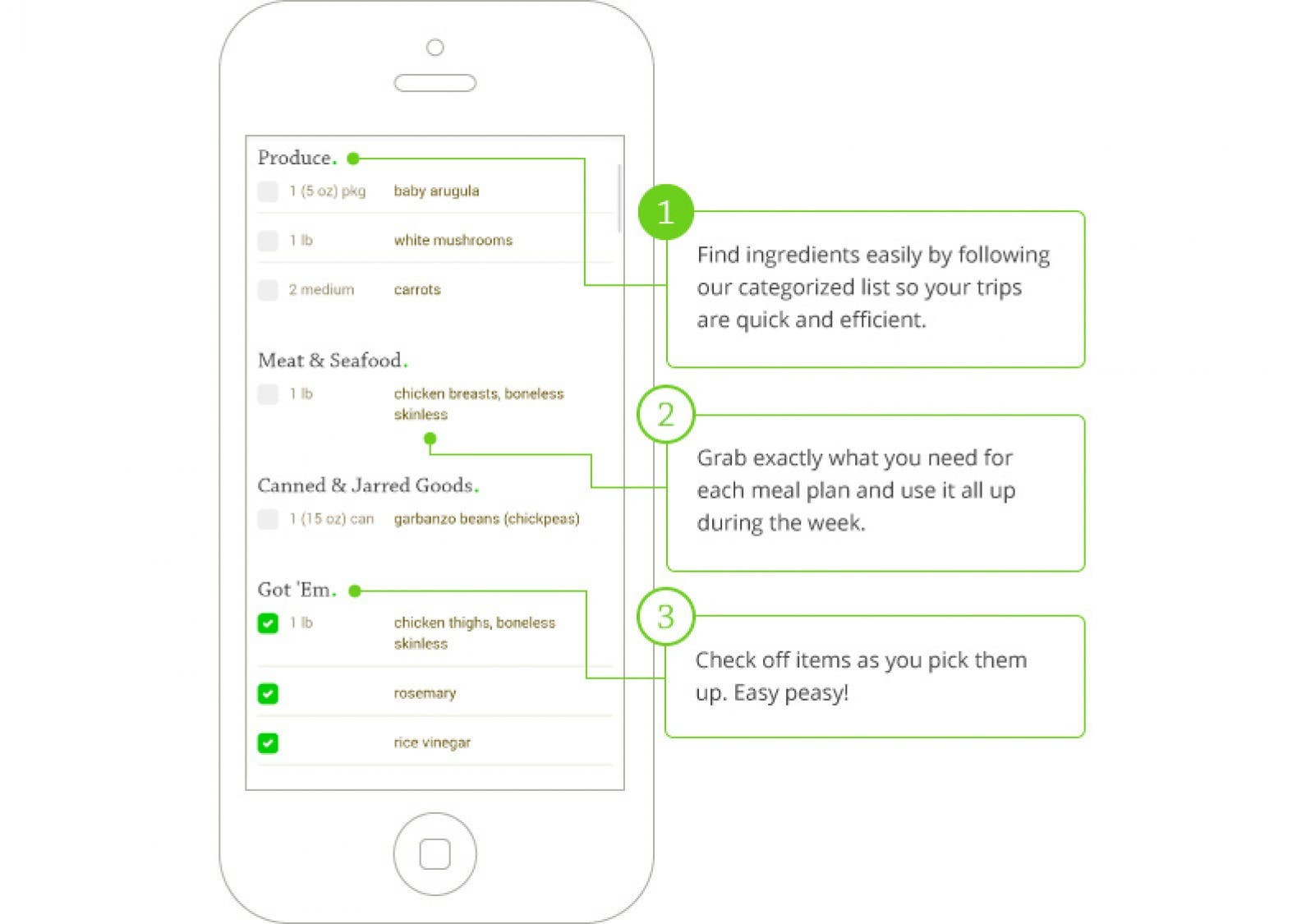 I love having a favorites section, particularly because of the way Mealime Pro is set up. When you go to build a meal plan, you can choose your favorites to be included first. Then, as stated, the remaining open spots will offer you selections. However, when you tap to swap a selection it tends to cycle through three or four of the same recipes. There's no way to just browse all the recipes within your eating preferences, which I found to be the most frustrating feature. Often, one space would keep offering me meals I had no interest in eating. This app would be nearly perfect if I could just browse all of my options.
A potential reason Mealime is set up this way is so that you're buying similar ingredients and wasting less. But most of what I needed to buy for each meal left little leftover ingredients anyway, thus leaving this feature more annoying than useful.
Of the many meals I tried, the black bean burger was my favorite. It was one of the best vegetarian burgers I've ever had, much less made. However, since I can't browse through the available recipes, I also can't tell how many recipes there are. I saw a lot of repeat recipes when I wanted more variety. Ironically, you can browse some recipes on the Mealime website. So why that same feature isn't available within the app baffles me.
Mealime is free, but Mealime Pro is $5.99 a month. This is the first recipe subscription app I've tried. My other healthy eating apps cost me a one-time fee for full access. If Mealime is going to continue to charge $5.99/mo for its Pro version, it simply needs to have more features with more of an incentive. The biggest difference between the free and paid version was the ability to have Favorites but that's hardly enough for the price.
Pros:
Delicious, healthy meals

30-45 minutes to prepare each, pretty darn quick

Favorites section allows quick access to meals you want to make again

Easily found ingredients

Ability to select Eating Preferences
Cons:
Not enough features for the monthly price

Would love to be able to browse recipes

Recipes (usually) take 5-15 longer to make than stated
Overall Verdict:
Despite my critiques of Mealime, it's still my absolute favorite recipe app I've tried. A huge reason being that it's gotten me to cook consistently and not just sporadically. With the added ability to browse recipes, this app would get the full five stars. Everything tasted delicious and didn't take too long to make.
*Update July 10, 2016: Mealime released new update with expanded swapable options for more variety when building meal plans.