By

Rhett Intriago
Updated 11/21/2023
What to Know
When Instagram keeps crashing on your iPhone, you can try closing the app and reinstalling it.
If that doesn't work, double-check your network connection and ensure your iPhone is up to date.
Lastly, if all else fails, report the problem to Instagram support.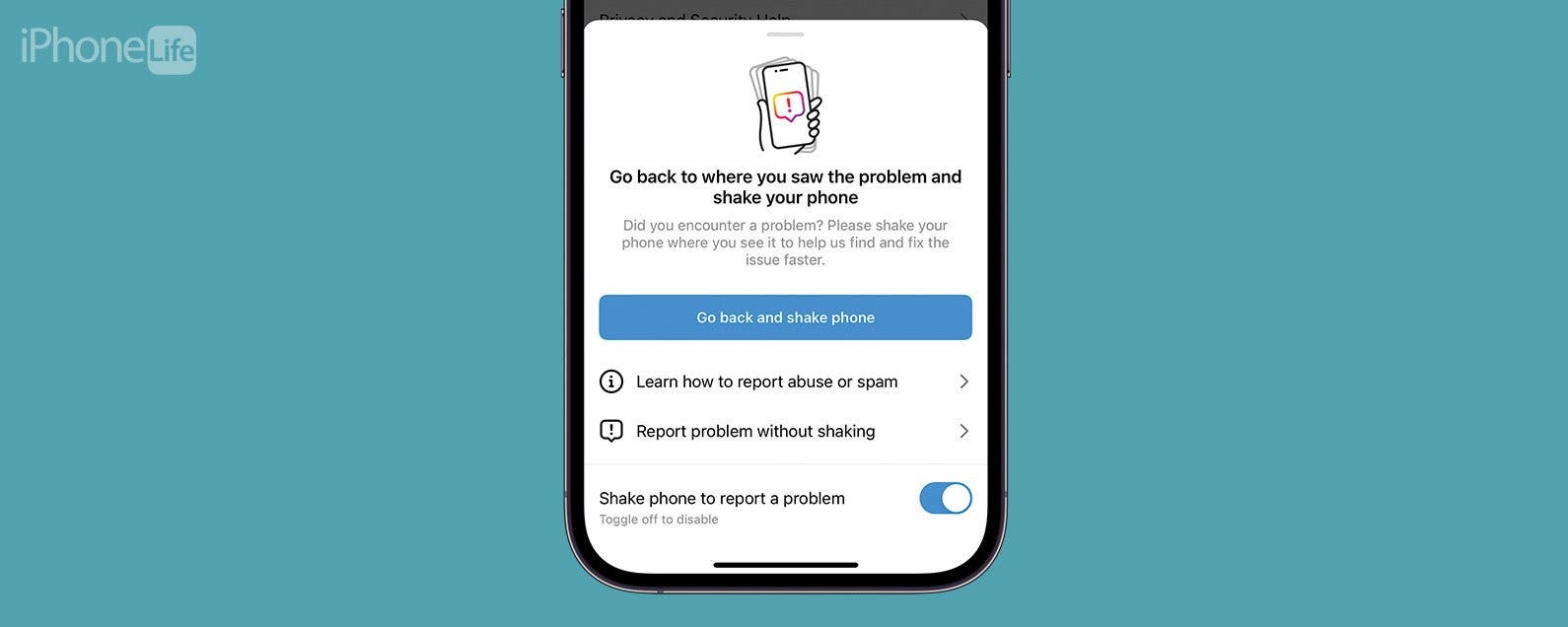 Sometimes, you just want to sit back and scroll through Instagram. But what should you do when the Instagram app keeps crashing on your iPhone? There are a few possible solutions that can help resolve any issues you might be experiencing with Instagram crashing.
Jump To:
Why Is Instagram Crashing?
Apps will usually only crash if something goes wrong with the app's code. Any time an app is misbehaving, you should always start by restarting the app. If Instagram keeps crashing, swipe up on the Home Bar until the App Switcher opens. Then, simply swipe up on Instagram to close it, and reopen the app. If that doesn't work, there are a few steps to take to resolve the issue. For more iPhone troubleshooting advice, be sure to check out our free Tip of the Day newsletter.
Check Network Connection to Fix Instagram Crashing
Open the Control Center by swiping down from the upper right edge of your iPhone screen (unless you are using an iPhone with a Home Button, in which case you will want to swipe up from the bottom edge of your display). Once you have the Control Center open, check the upper left corner for your network connection. Make sure that you are connected to Wi-Fi or that you have a strong cellular signal. If your signal is weak, it can cause issues with loading posts or even Instagram crashing.

Discover your iPhone's hidden features
Get a daily tip (with screenshots and clear instructions) so you can master your iPhone in just one minute a day.
Restart Your iPhone & Check for Updates
If you continue to experience problems with Instagram crashing, try restarting your iPhone and check to make sure your device is running the latest version of iOS. Additionally, check the App Store for any updates to the Instagram app itself.
Reinstall Instagram to Resolve Crashes
If everything is up-to-date, the next best trick is to try uninstalling and reinstalling Instagram. You can simply delete the app from your iPhone and then find it again on the App Store to download it back to your device. Once the app is downloaded, check to see if Instagram keeps crashing.
Contact Instagram Support to Report Instagram Crashing
If all else fails and Instagram keeps crashing on your iPhone, the best thing you can do is report the problem to Instagram:
Once you've reported the issue to Instagram, there isn't much else to do but wait for an update that might fix whatever issues you are experiencing.
FAQ
Why isn't my Instagram working? If Instagram is not working, it could be an issue with your network connection or an issue on Instagram's end. For example, if Instagram's servers are down, you won't be able to load anything in the app. You can check the status of Instagram servers with sites like Down Detector.
How do I fix an app that keeps closing on my iPhone? If other apps besides Instagram keep crashing on your iPhone, it might be a storage issue. Check that you have enough iPhone storage and delete any apps that you don't use. As always, check to make sure your iPhone is running the latest software.