By

Mike Riley
Updated 05/08/2023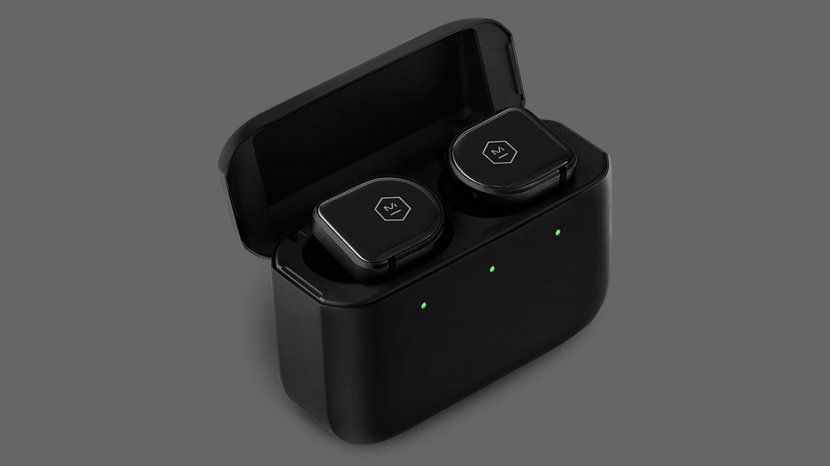 Every year, a new batch of evolutionary sound products hits the market, and this year is no different. The advances in sound quality, delivery, and product design are remarkable, considering the constraints on engineers and designers. The improvements keep consumer options exciting, fresh, and even a bit overwhelming.
Having evaluated the portable audio landscape for quite some time, I assessed the latest earbud offerings and present this list of the top five wireless earbuds currently available. Notably, this list does not include Apple's own earbuds, as those are such a default among iPhone users that including them would be redundant. In addition to fully supporting the iPhone with accompanying apps, these earbuds also work flawlessly with non-Apple devices such as Android phones. Here's my list for this year's top wireless earbuds, presented in alphabetical order.
Bowers & Wilkins PI7

($399)

Discover your iPhone's hidden features
Get one daily tip each day (with screenshots and clear instructions) so you can master your iPhone in just one minute a day.
Bowers & Wilkins PI7 are the most expensive earbuds on this list and for good reason. Bowers & Wilkins has created an audio experience tailored for seasoned audiophiles. Each earbud has its own amplifiers with 24-bit Qualcomm aptX adaptive sound and noise cancellation. They also have six microphones making them the best earbuds for phone calls with excellent call transmission quality. It not only works as a fast wireless charging station but doubles as a Bluetooth base transmitter. This allows you to connect audio devices with wired headphone jacks into the included plug to use it for products that don't have Bluetooth.
You can press a fingerprint-sized button on the front of the charging case to illuminate the LED charge indicator, quickly showing the recharge status. It's a great feature that disambiguates the charging light, which normally only tells you if it's plugged in or not. The earbuds themselves stick out more than others on this list but sit comfortably in the outer ear. They power on automatically when inserted and power down after five minutes of inactivity. When returned to the charging case, they also have a satisfying, snap-in-place magnetic click. Finally, the build quality is superior. There is no cheap, rubbery plastic feel when handling them, and the gold caps housing the sophisticated electronics are appropriate for the premium price. If you want the best earbud experience and cost is not a factor, the PI7s are hard to beat.
Cambridge Audio Melomania 1 Plus
($139.95)
Much like the most expensive earbuds on the list, a much less expensive option, the Cambridge Audio Melomania 1 Plus earbuds, also stick out from the ear. While that might be a detraction for some, most will find these earbuds easy to insert and remove due to their lengthy bullet shape. The larger buds also provide longer continuous playback, up to nine hours on a single charge. That's up to 45 hours with a fully charged case.
Another notable benefit the Melomania 1 Plus offers is IPX5 water and sweat resistance, making them ideal for workouts and outdoor activities. Sound playback and transmission quality are good but understandably not nearly as remarkable as the higher-priced earbuds on this list. These earbuds are ideal for people who want decent sound, good battery life, no-fuss insertion and removal, and don't want a panic attack when an earbud falls to the ground. In fact, for those who opt for the PI7, the Melomania could provide an inexpensive backup plan for those high-intensity activities that you wouldn't risk with earbuds thats costs three times as much.
Jabra Elite 7 Pro

($199.99)
Full disclosure: the Jabra Elite 75t earbuds were my daily drivers until they met their untimely demise when I left them in my jeans pocket during a full wash cycle. That was a sad day as no other earbud at that time perfectly fit my outer ear shape and demanding audio expectations. While you can now purchase those same earbuds at retail for half the original price, the Elite 7 Pro made a compelling case. Remarkable evolutionary improvements included the Elite 7 being 33 percent smaller with audio quality and battery life that surpassed that older model. I have no idea how the sound engineers and designers at Jabra could compact a better experience into a smaller space. Still, they have attained a degree I couldn't imagine possible.
In fact, the Elite 7 Pro earbuds are so small that people with large outer ears may need more finesse to seat and remove them. Fortunately for me, Jabra must have somehow used my outer ear as their reference point, as the earbuds are so comfortable and compact they are almost invisible. If your hair covers your ears, you can't even see the earbuds, which can sometimes create humorous moments with family and friends trying to get your attention while you are immersed in an audio journey.
While the Elite 7 Pro offers a near-perfect experience, there is one minuscule issue that makes me grumble almost every time I attempt to open the charging case. Opening the case is an exercise in patience, as there is no lip or weighted top to pinch and flip. None of the other cases in this list had this problem. If it wasn't for the fact that these earbuds are so light, fit so well, and offer remarkable sound and battery life, the case lid conundrum could have been a deal-breaker.
Master & Dynamic MW08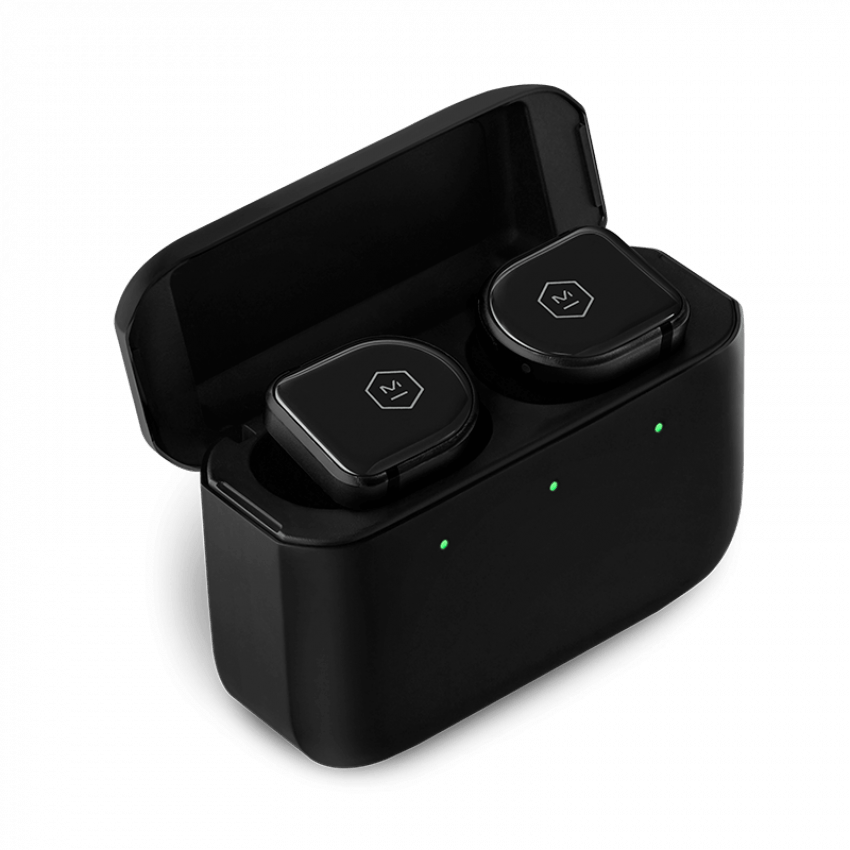 ($299)
If you are a discerning audiophile but PI7 earbuds are slightly beyond your price range, Master & Dynamic offers their competing MW08 for a hundred dollars less. It offers a similar high-end audio experience with 12-hour playtime, the full spectrum of sound textures, six microphones for crystal clear broadcasts, on-board noise-cancellation, and even IPX5 water resistance. Probably the most stunning feature of the MW08 is the ceramic, curved edge tops that give these earbuds a beautiful, smooth, premium feel and weight. However, this also means that the earbuds don't use touch gestures to control audio functions. Instead, small clickable toggle buttons on the top of the earbuds do the work. Having been spoiled by touch controls in other modern designs, it initially felt like a retrograde, but I quickly got used to it. The only concern I have about the buttons is how well they will function after years of daily clicks and presses.
While the charging case doesn't offer wireless charging or transmission capability like the PI7, its stainless steel feels like a brick compared to the other charging cases. It's a satisfying weight with a high-grade premium feel. I also appreciate its three front-facing LED charge indicators, one for the base and one for each earbud. It's also the only charging case that comes with its canvas pouch to keep the stainless steel free from scratches. Overall, the MW08 earbuds are by far the most premium feeling on this list.
Razer Hammerhead True Wireless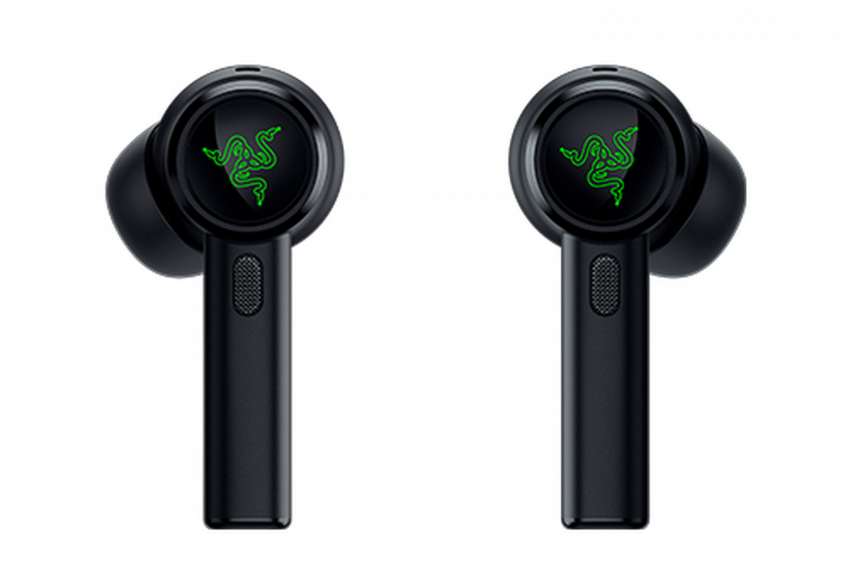 ($129.99)
One of the problems with Bluetooth headsets, in general, is latency. While the most recent Bluetooth specification helped reduce this issue for most casual listeners, gamers who rely on instant response still prefer wired headsets. Razer, a company that specifically markets to high-end gamers, has addressed this latency issue with their Hammerhead True Wireless earbuds.
The Hammerhead earbuds are the only ones in this list that took their design inspiration from Apple's earbuds, complete with the long stems housing the antennas. However, the gamer-centric headset brings the additional bling of multicolored LED lighting of the Razer logo on top of the earbuds. The ear tips also keep the earbuds firmly seated and seal in the sound, unlike Apple's design. They are also ideal for gaming devices beyond iPhone games, with PC and even Nintendo Switch owners benefiting from the low latency dynamic range sound quality. My son is a hardcore gamer, and he loves these earbuds so much that he made them his daily drivers.
Which One Is the Best?
After using each of these as my main earbud for a while, the Jabra Elite 7 Pro has become my daily driver. Even with its annoying case lid problem, no other earbud matches its trifecta of audio quality, battery life, and superior comfort. A close second would be The Masters & Dynamic MW08. They sound absolutely amazing, and I love the ceramic texture of the MW08's outer top. It gives them a premium feel, even if the case weighs as much as a brick.
Most of all, I love the fact that there is such a wonderful variety of earbuds to choose from, allowing discerning audio customers to find the model that best suits their needs.
If you'd like to read more gear reviews, check out the best smart gear for pets, and the best MacBook accessories and gear.