By

Nate Adcock
Mon, 04/22/2013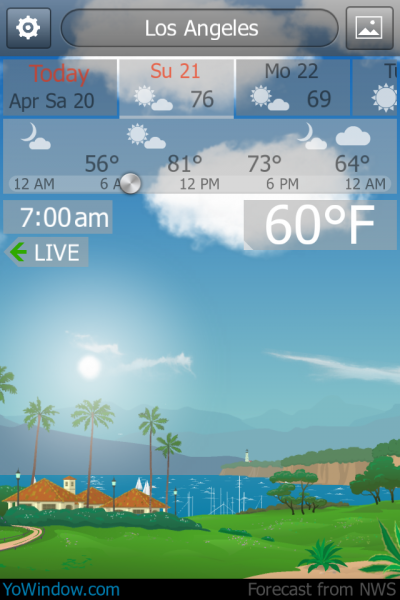 As a formerly certified weather geek, I like to check out new weather apps. I'm usually drawn to ones with more advanced features, but occasionally I find a simple and elegant weather program I have to mention. YoWindow ($0.99) is one such app. It is not a fancy weather app, which can become cluttered with maps and trend graphs. Instead, it gives you a view of upcoming weather in a serene 2D scene you can animate (e.g. forecast conditions) as you swipe. The app also serves to relax you with realistic outside sights and sounds that match the conditions, and even indicate the season.

Discover your iPhone's hidden features
Get one daily tip each day (with screenshots and clear instructions) so you can master your iPhone in just one minute a day.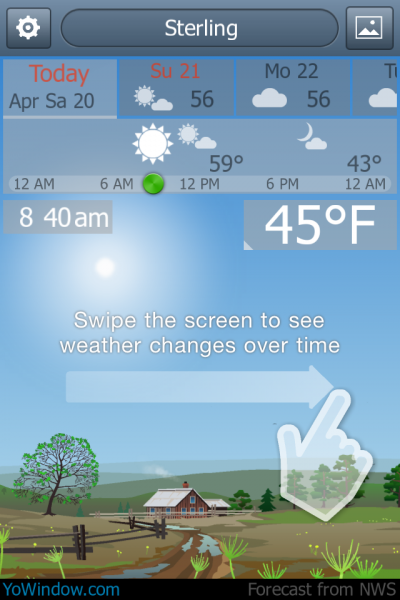 You can download YoWindow from the App Store in less than a minute as the app is only 22M in size. The app is optimized for the iPhone 5 (not a universal app... sorry iPad users), and will run on iOS 4.3 and later. I didn't have any issues with it running on my iPod Touch 4G. The app also is available free for Windows PC desktop.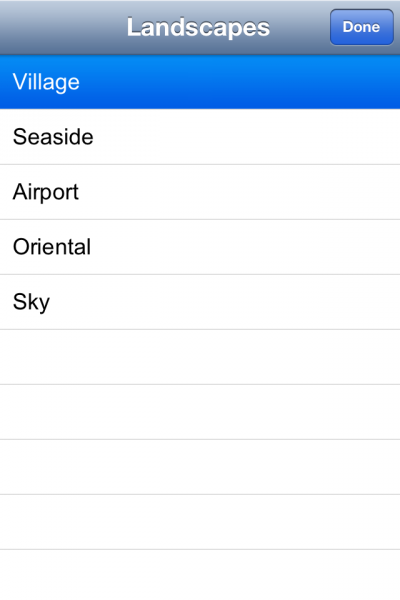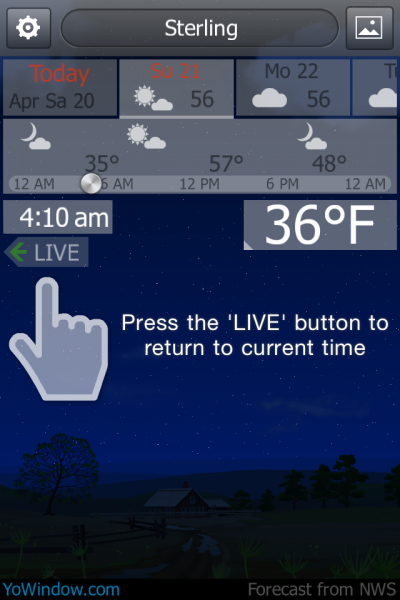 The YoWindow concept is very simple and convenient for thumb-swiping iPhone users. At a glance, you can learn the outside conditions indicated by a choice variety of country and city landscapes. In portrait mode, the scene is accompanied by the salient weather-related stats for the city selected.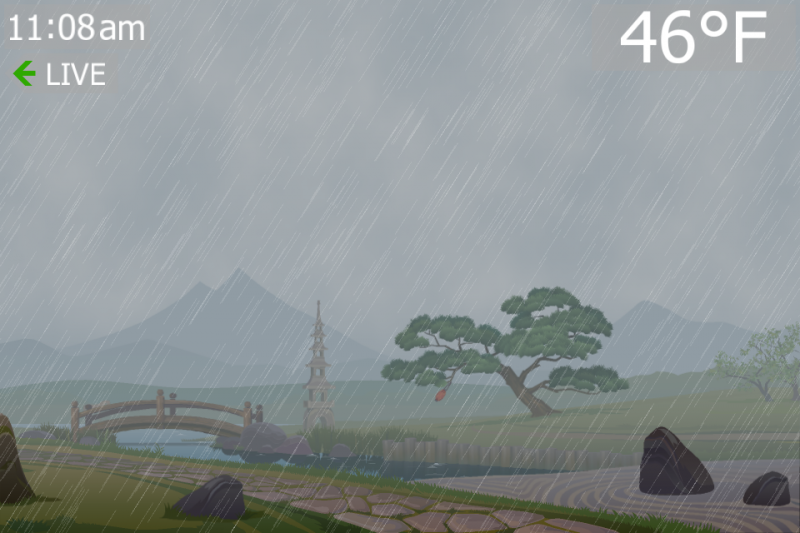 You can add new cities from a selected list, which covers the major parts of the globe. In landscape, you see the full view of the weather scene. In either viewing mode, swiping left/right (or using the slider in portrait), you can animate the forecast in a fast-forward view through the changing conditions.
Verdict
I have reviewed a handful of other mobile weather apps throughout the years, some sophisticated, some not so much. With its beautifully rendered backgrounds and weather animations, YoWindow is definitely a simple one I recommend!
Pros:
1. Easy, quick weather condition review;
2. Unique and exquisitely detailed scenes to display weather animations;
3. Scenes accurately reflect forecast conditions and seasons.
Cons:
1. No weather alerts, maps or other data.