By

Nate Adcock
Updated 05/17/2013
After seeing A Knight's Tale the movie, I seriously wanted to get in a time machine and go back to the Middle Ages (though I'd likely end up a lowly field peasant instead of a knight)! It would be awesome to see knights with swords clashing, gleaming armor, damsels in distress and well... jousting! Jousting has to be the coolest sport ever, am I right? Think two medieval maniacs thundering toward each other set on knocking the other into oblivion! Want some of that action today in modern times? Get the most excellent Knight Storm (Free) now!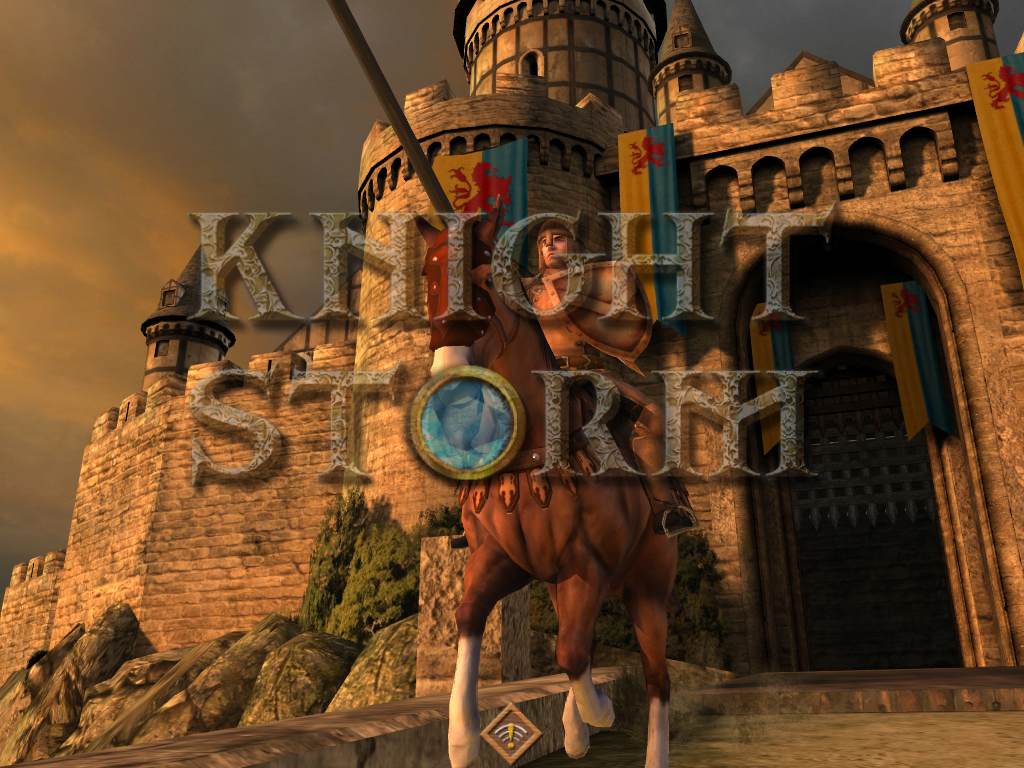 First, a disclaimer: this app will buggeth thou with in-app purchases. However, you can still earn plenty of gems, coins, and prizes without an iTunes or credit, so feareth not! (I haven't advanced that far admittedly, but the early levels have been pretty generous in giving the right stuff to conquer the kingdom.) The game is fairly large at 500+ MB, so you might want to connect to Wi-Fi or a local network via iTunes to download and install it. I ran it on my iPad mini and had no quarrel at all. See a video preview below:
Knight Storm is about amassing enough experience points, plunder, and rewards to advance to the top knight levels. You do this primarily by going on adventures, fighting, or jousting, but a world-building simulation mode lets you build up resources to run your castle and outfit your knight to be the best.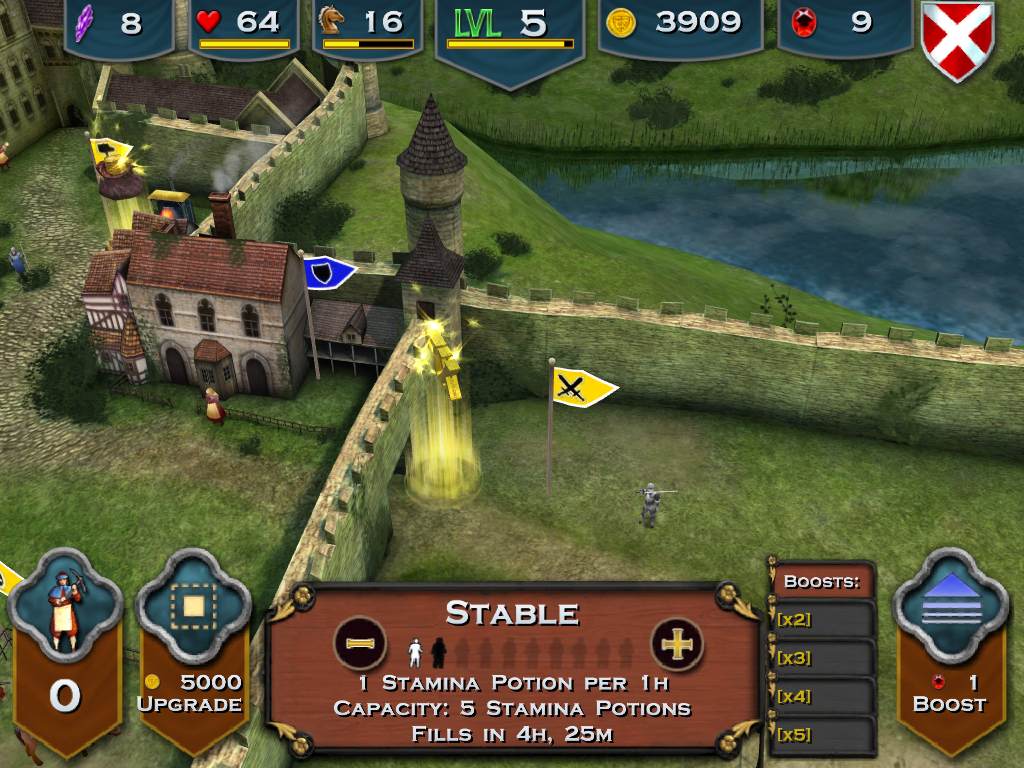 The early levels walk you through setting up house or "castle" as it were. You build a smithy, a weapons and potion shop, a practice area, and even assign followers to tasks. Production comes at a real-time pace as you play, but you even amass wealth when not playing. You can start up and do some quick jousting right away, but need to create your character profile, castle resources and outfit your knight better to compete fully (as you will need potions, and magic sigils to power you up).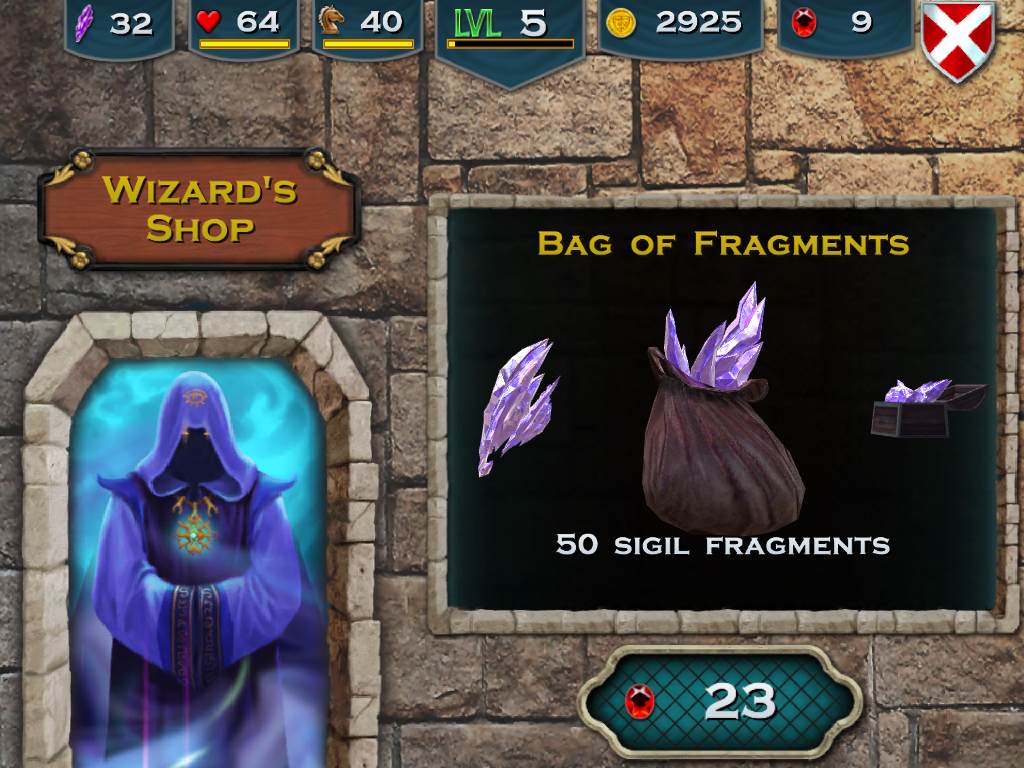 By far, the most enjoyable part of the game is the joust. Both joust and combat modes of play are little more than drag/aim affairs, or a soft button selection at the appropriate time. I was a little disappointed that you can't take more control in these modes, but it's still a huge amount of fun to challenge another knight (or goblin) in a match.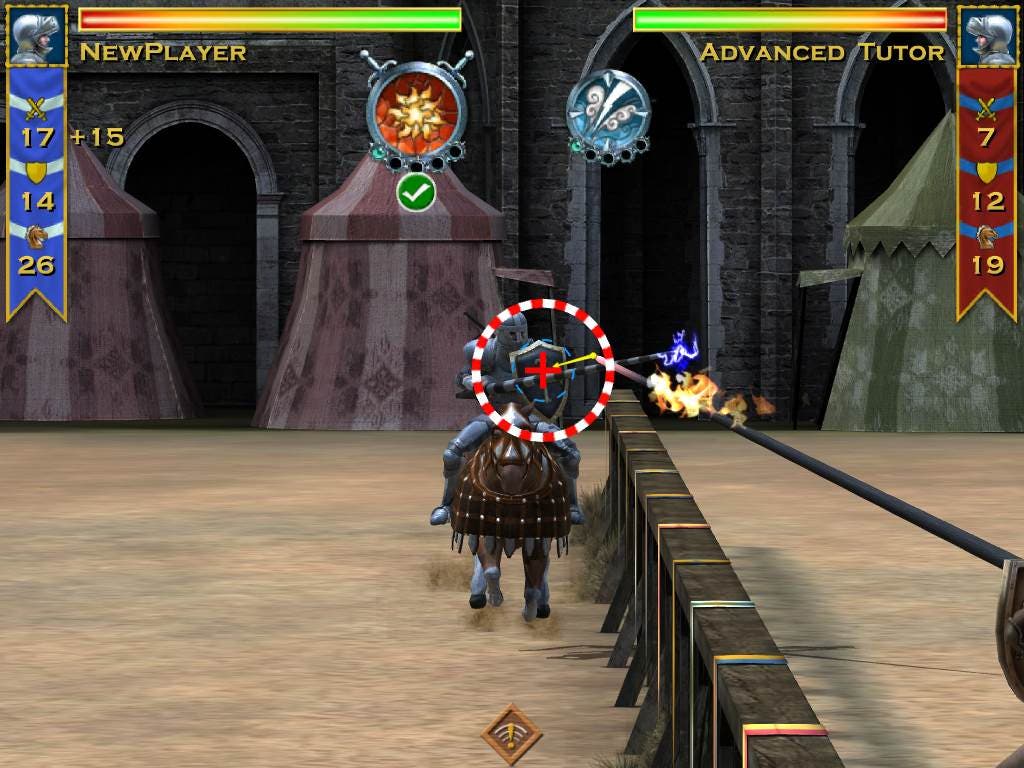 In jousting mode, as your knight gallops down the course toward his opponent, an aiming reticule appears. You simply have to drag the lance point to the aiming reticule's innermost circle before impact, squarely striking the opponents shield (play slows down just before impact to make it all but improbable you won't hit it). Each strike imposes hit-point damage to the opponent. Based on the magic belt sigil you both employ, you or your opponent will incur more or less damage. There is an element of chance here in that you will not know which sigil the opponent chooses. Sigils are built using gem fragments and earned throughout the game. Some are more powerful than others, and combinations are also important (though I admit I didn't totally figure out all the relationships between earth, fire, etc.). You can upgrade your sigil, like most everything else in the game, from your horse, to your armor, weapons, shops and kingdom.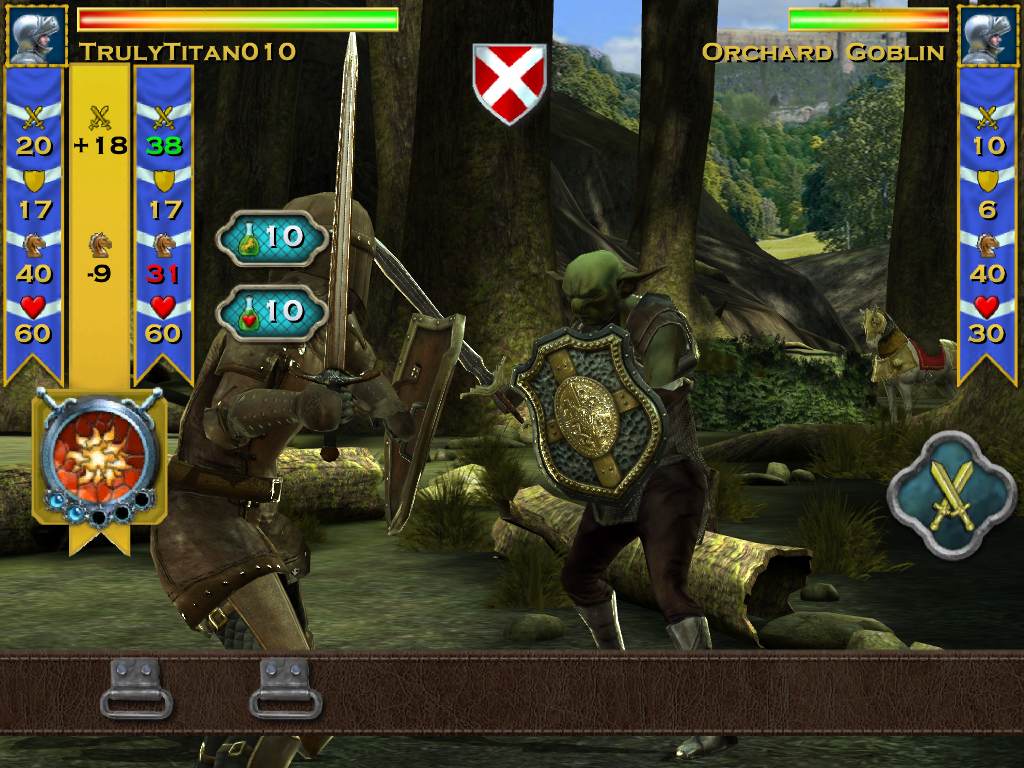 Use the adventure mode to go out and discover the kingdom, get into fights, ad-hoc jousts, and earn points, prizes, gold coins, and gems. The fighting mode control is even more restricted than joust. You press the attack button for each attack and then watch the outcome. You can restore health (potion, etc.), or try changing out your sigil between each round. While the adventure can get a bit tedious (responding to more or less scripted questions like in adventure games of computer yore), the campy and genuinely humorous responses keep it fun.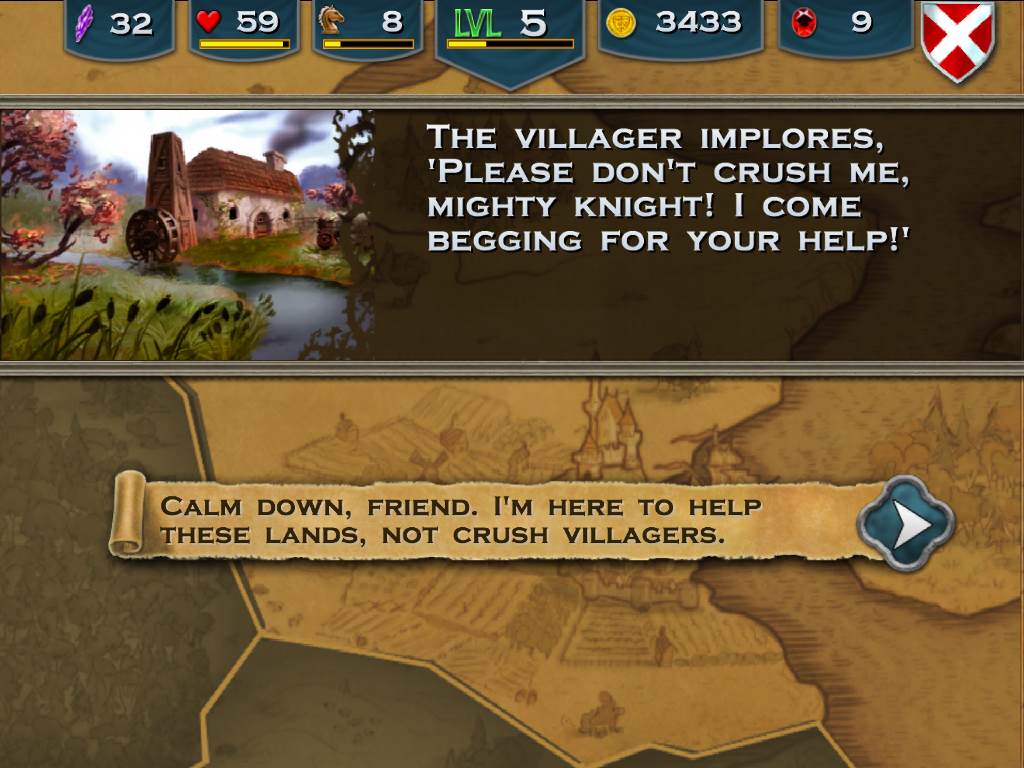 Thy Verdict
The game has a ton of other cool features I didn't cover in this review (like multi-player modes), and it is really an all-round excellent game. The 3D visuals are superb in all modes. The game is well done in all areas, and offers such a varied game play experience, one can really get a taste of living like a true knight. I
sayeth
go forth, and
aquireth
yon game on the app store links provided thee above!
Pros
Excellent graphics and varied challenges;
Multiple strategy aspects and modes of play.
Cons
In-app Purchases;
Limited action control.