Hibernate comfortably this winter with these cozy products that are sure to keep you warm through the cold months!
By

Leanne Hays
Updated 12/12/2022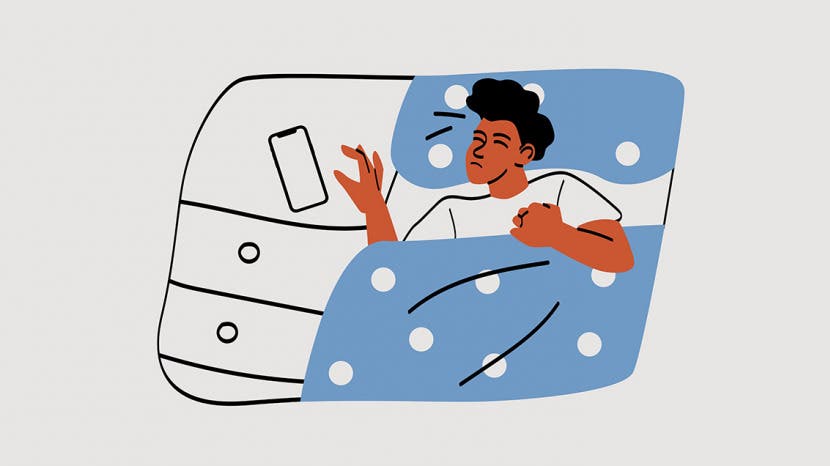 I spent most of my childhood in California and, despite 14 years of practice, have never quite adapted to the horror that is Midwestern winters. Fall is my very favorite time of year, yet as it progresses, the dread increases... Winter is coming.
Related: Buyer's Guide 2022: Best Earbud Picks
I always tell myself that our five months of winter aren't really as cold, gray, and depressing as I remember. Deep down, though, I know the truth. It's worse. November through March in Iowa is like childbirth, and people stay for more than one winter for the exact reason they have more than one baby; the brain can't accurately recall the actual amount of pain and suffering that occurred.
If you're wondering how you'll get through yet another winter, read on. I've discovered apps, gear, and coping mechanisms through my years on the frozen tundra that will help you make it to the other side with your mental and physical health relatively unharmed. Here are four of my favorites!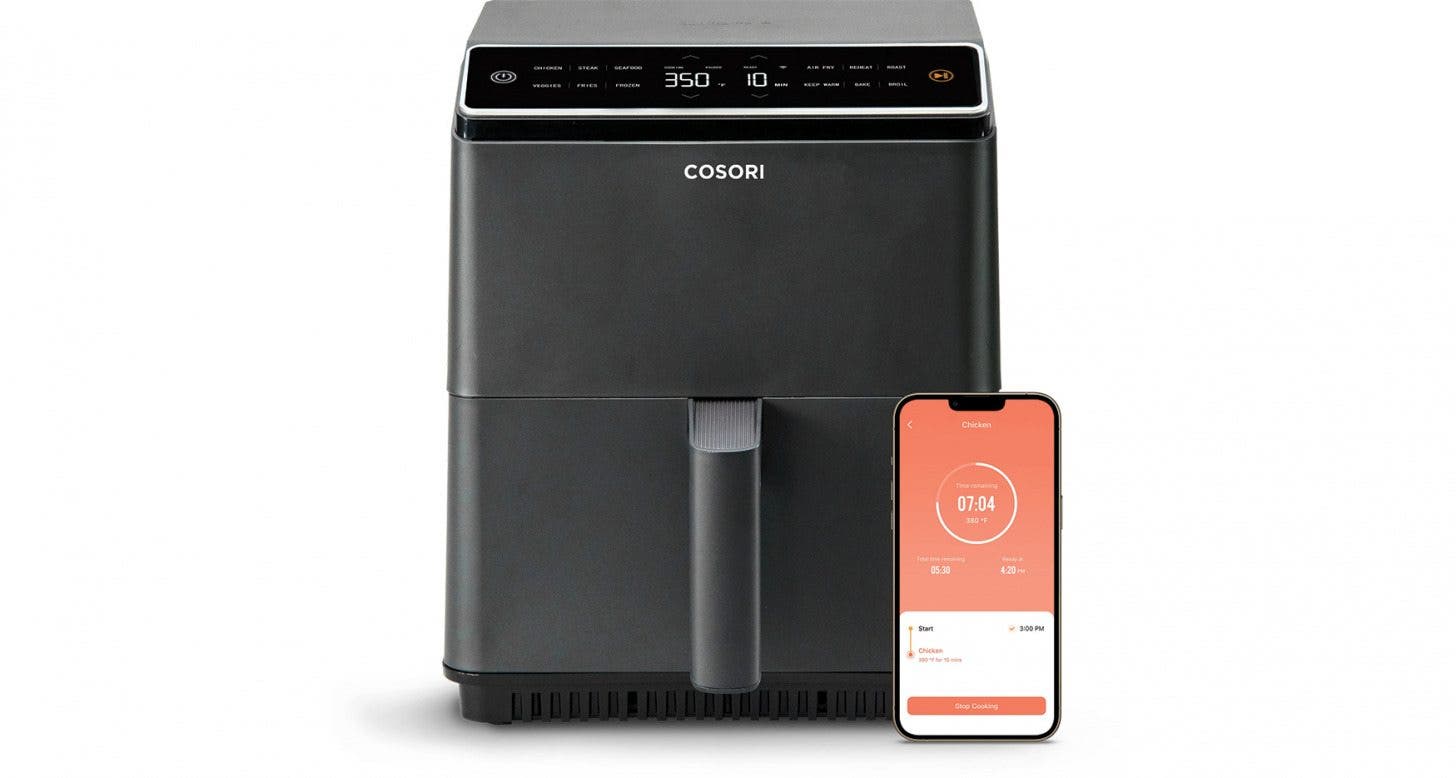 If you're anything like me, winter brings out the urge to snack your way to an extra insulative layer. In an effort to rein myself in, I've invested in an air fryer. This way, I get the best of both worlds; tasty comfort food with up to 85 percent less oil than stovetop or deep frying.
The Dual Blaze has a 6.8-quart capacity, so I can cook meals and snacks for my whole family at once. Best of all, I can control the Dual Blaze right from my iPhone with the VeSync app. There's a menu of recipes for any time of day or style of food, and I can start cooking and monitor progress from any room in my house (most often the bathtub, where I'm submerged and doing my best lobster impersonation until spring arrives).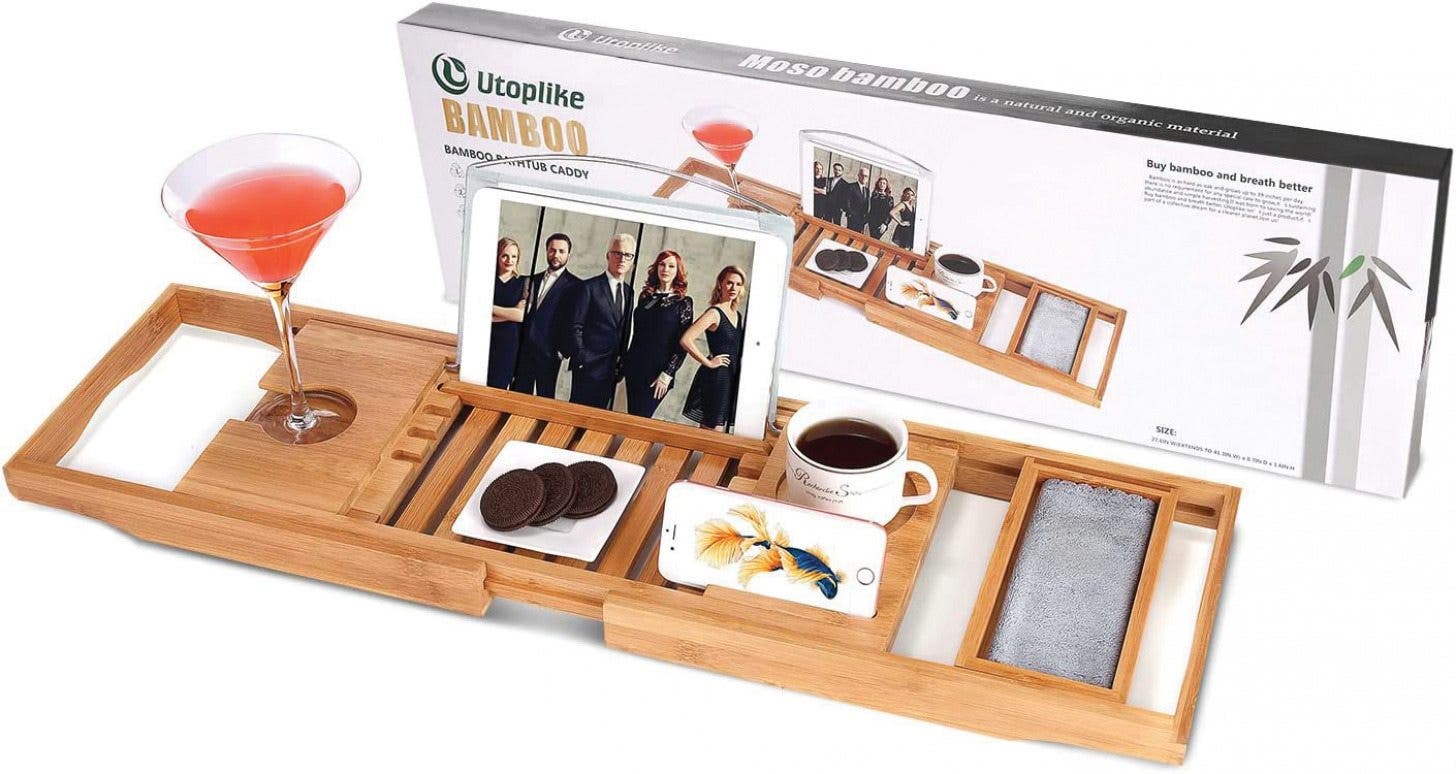 Speaking of baths, they're a vital component of winter survival in my house. After a long day of work, farm chores, and errands, I can look forward to my hour in the tub to get the chill out of my bones. There are tons of different brands and models of bath caddies out there, but I like this one best because it holds everything I could possibly need: my iPad or a book, my iPhone, a snack, and a mug of tea or a glass of wine. The caddy is also adjustable to fit most tubs, and even folds away for easy storage at the end of the night.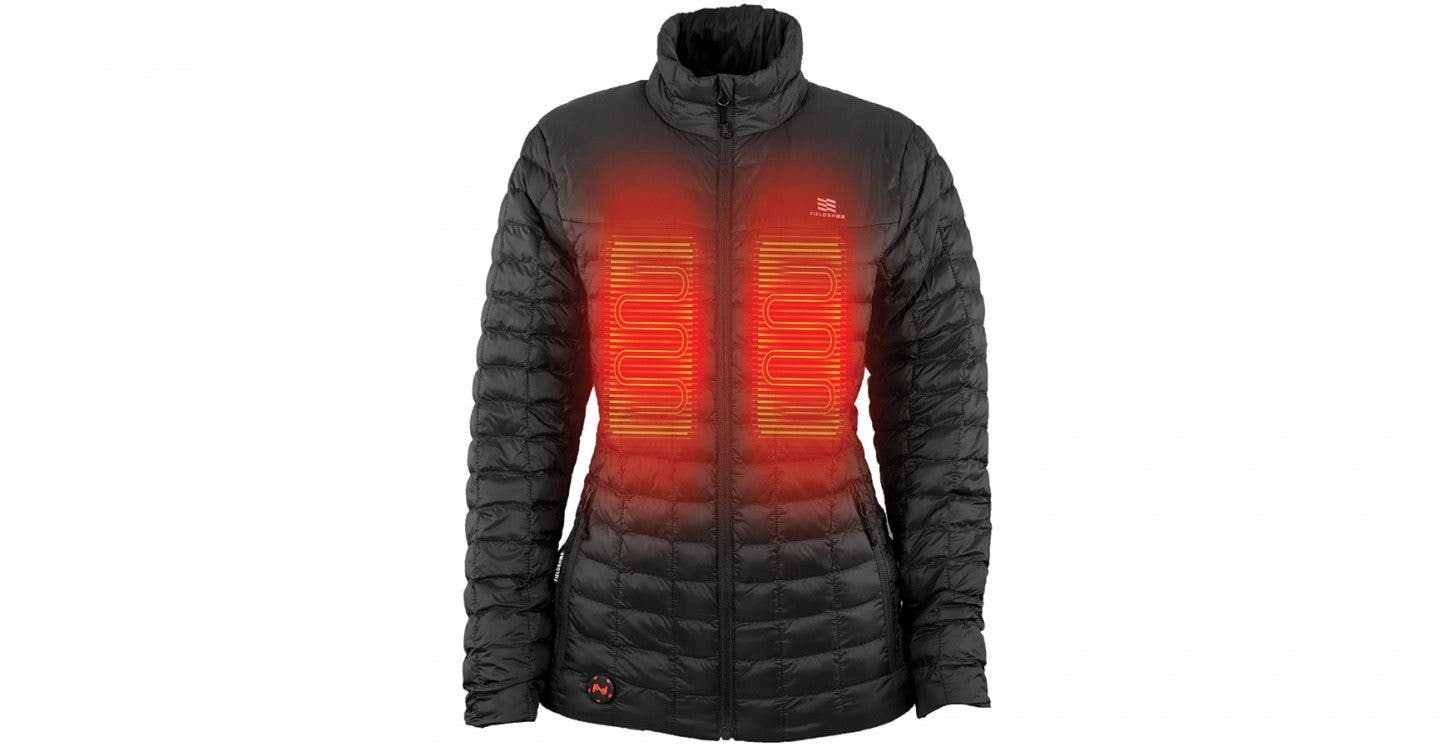 Did I ever imagine I'd spend money on battery-powered, heated clothing? No. Do I regret the splurge? Also, no!
I don't know why, but regardless of double layers of wool socks and the sturdiest winter boots, my toes are numb within a half hour of frozen January chores. But I think things are going to be different this year! Fieldsheer's Merino Heated Socks connect to your iPhone via Bluetooth and offer four heat settings to keep your piggies nice and snug. The soft, breathable, calf-height socks cushion the soles and heels of my feet very comfortably.
The batteries are roughly the size, shape, and weight of a Zippo lighter, though they are a bit thinner and curved to fit the contour of the calf. They fit into a small pocket at the top of each sock and plug into a wire harness that runs down the inner seam, under the sole of the foot, and over the tops of the toes. The batteries last for up to 10 hours, perfect for sporty types who like to expose themselves to bone-chilling temperatures for a full day of masochistic winter activities.
Fieldsheer's Backcountry Heated Jacket uses the same battery power and Bluetooth control system as the socks, though it runs on a single battery the size of a small pocket calculator. The hip-length, water-resistant jacket comes in black, morel, scuba blue, or burgundy. It's perfect on its own for errands and quick chores, or as a base layer for longer forays into the icy blast. The heated jacket and socks connect to the companion app MW Connect, which can be used to monitor battery levels, adjust heat levels, and add and control items of heated apparel as you expand your collection. I have my sights set on the gloves next!
A major part of my winter survival strategy is to find a movie or series to immerse myself in, and this projector gets the job done. I have two approaches for different phases of winter. In the earlier months, I'll watch a show set in a warmer place or season, with the goal of being briefly transported and remembering that spring will happen eventually. The second strategy kicks in after New Year's, when I begin to fear I'll never see another leaf or blade of grass. At that point, I choose a gritty wilderness-survival show like Alone, or a documentary about Shackleton's expedition across Antarctica. Morbid, I know, but watching vivid proof that others are and have been colder than I currently am somehow softens the blow.
The Elfin Mini is perfect for either coping mechanism because it's easy to set up in whichever room of the house the family is camped out in. We can set it up in the living room, move up to a bedroom and project onto the wall, or pack and bring it along if we're traveling for the holidays. Any projection surface from 60- to 120 inches produces great image quality and contrast. The projector features autofocus and intelligent screen alignment and auto keystone correction, so I spend far less time leveling and adjusting back and forth to fill the screen properly.
No extra speakers or peripherals are needed; the two-pound Elfin has two built-in speakers that are loud and clear enough to fill a small or medium-sized room. There's also the option to connect a set of Bluetooth headphones or earbuds to the Elfin. The one downside to the Elfin Mini is connectivity. The included Bluetooth remote control works well, and the Integrated Android TV app works with over 5,000 apps and streaming services, including Amazon Prime, YouTube, and Apple TV Plus, though sadly not Netflix. The Apple app, however, is prone to lagging and crashing. While we wait for improvements, this projector is most easily used by connecting and streaming via Apple TV.
Top image credit: Edge Creative / Shutterstock.com