By

Mike Riley
Thu, 11/12/2020
Dire Wolf Digital has been making quite a name for itself as a preeminent digital board game conversion developer. Its latest release is a highly rated board game from 2018 that pits forest creatures against one another for dominance of the land. The game is essentially an area control and resource management title with a couple unique twists and die rolls to spice up randomized outcomes. Has Dire Wolf struck gold digging its conversion expertise into Root ($9.99)? Read on to find out.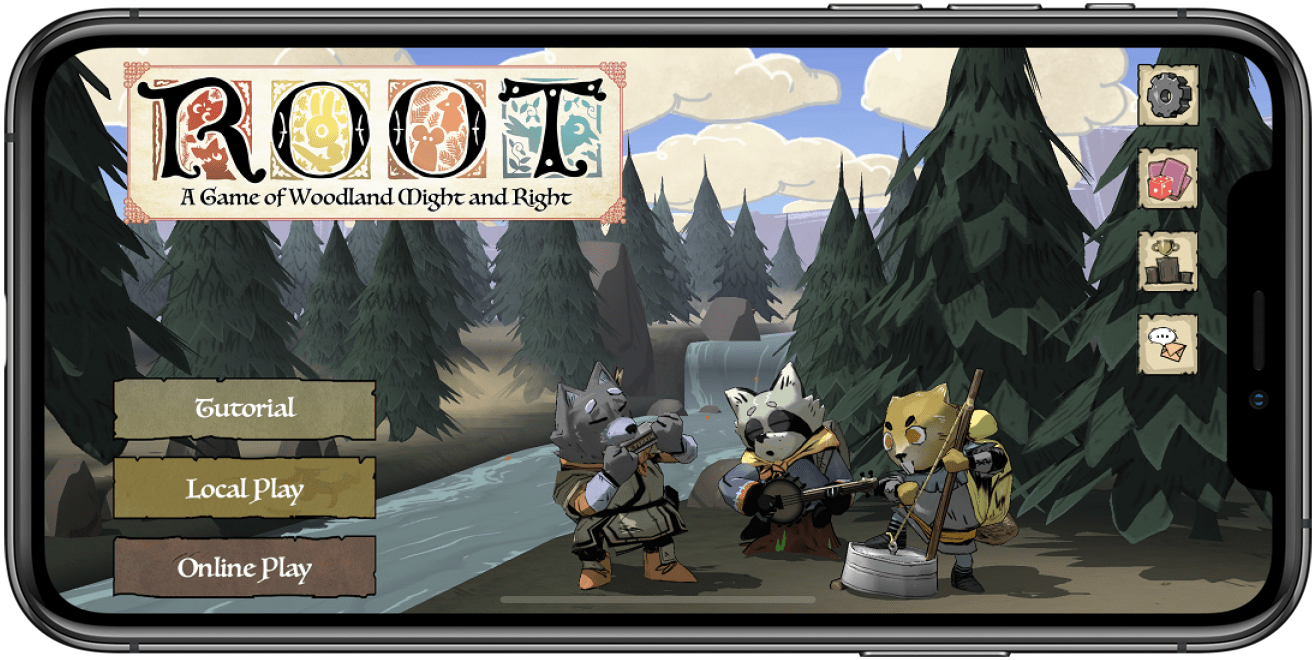 Designed by Cole Wehrle and published by Leder Games, Root was a surprising hit when it was released two years ago. With its kid-friendly subject matter with up to four players participating, it was embraced not only by families but also serious board gamers for its remarkably deep strategy. Fans of the physical edition were thrilled when Dire Wolf announced its intentions to convert the game to iOS, Android, and PC, and I'm happy to report that those fans will be just as thrilled with the results. Root is a stunning achievement in not only board game design, but on how to properly interpret a beloved physical medium to the digital realm.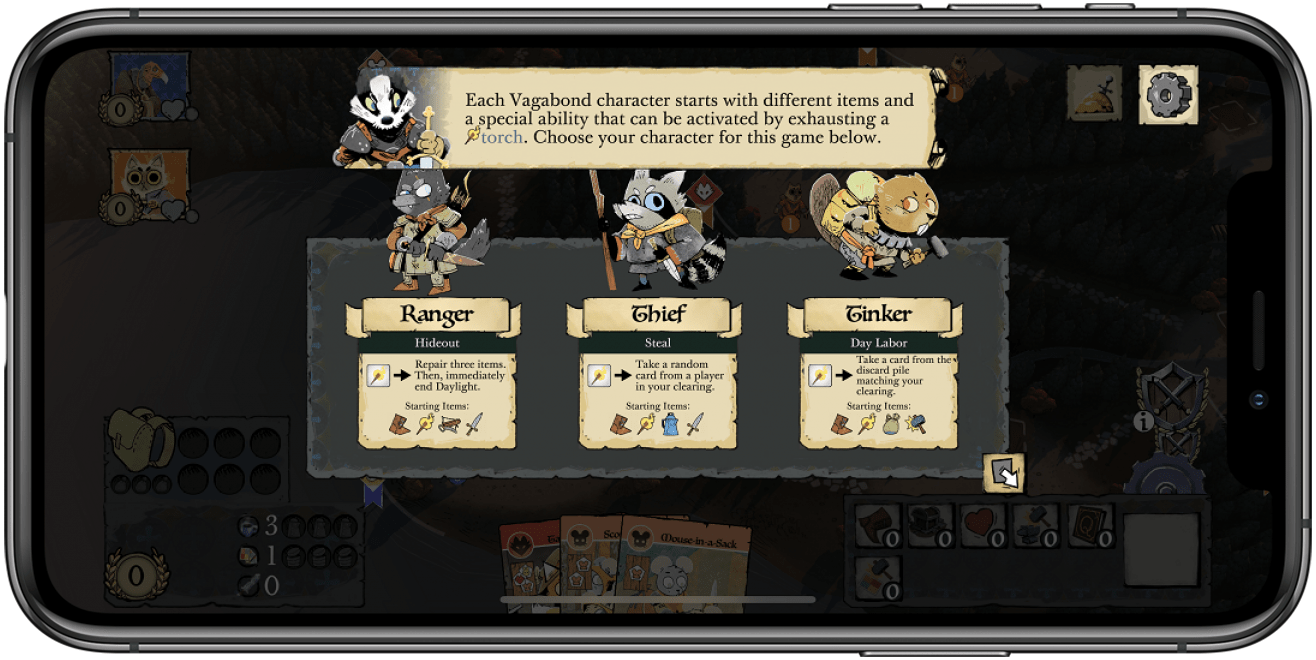 In addition to supporting the same rules as the board game, Dire Wolf has made the game even better than the original game by adding an excellent in-game tutorial that quickly brings new players up to speed. It also includes both local (Pass and Play) and Online Play via Dire Wolf's well-established matchmaking service. Best of all, the game includes not only the ability to play Solo against some very shrewd AI bots, but also includes 35 unique stand-alone challenges to test your mettle and understanding of the game's excellent mechanics and strategy. 

Discover your iPhone's hidden features
Get one daily tip each day (with screenshots and clear instructions) so you can master your iPhone in just one minute a day.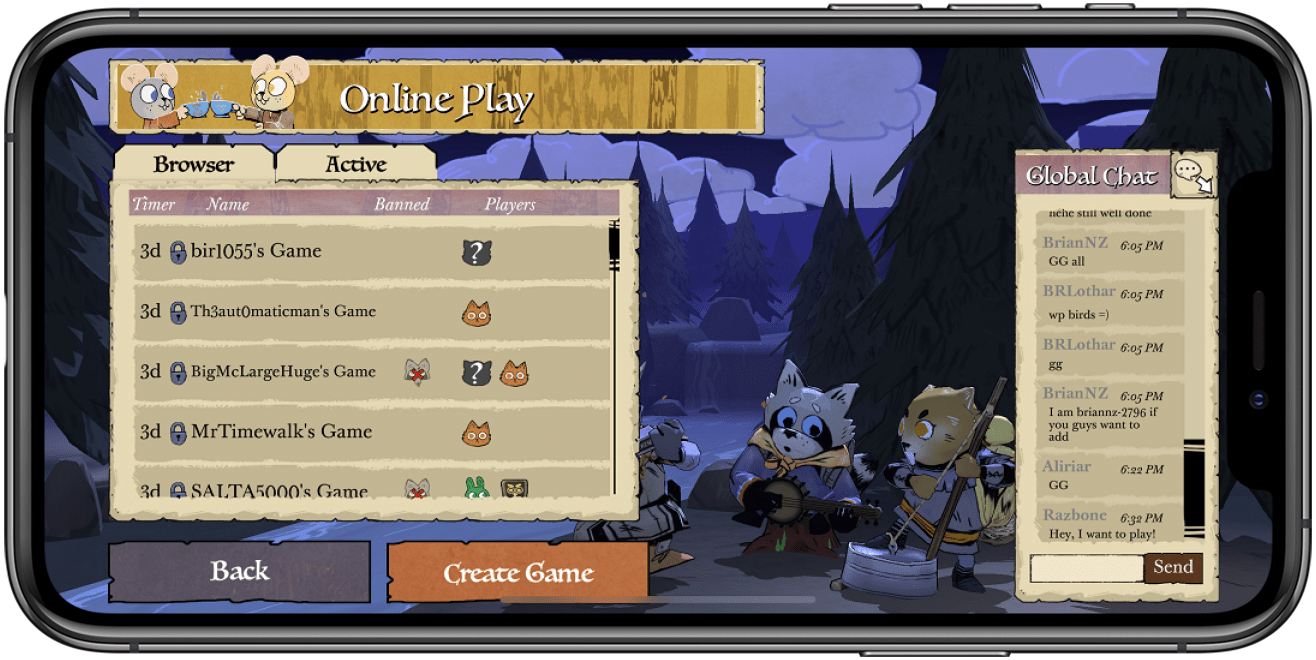 The game also includes a succinct set of rules divided across nine screens that, in my opinion, distill the ruleset more directly and efficiently than the physical board game manual. Of course, for those who prefer much more detailed explanations of the game's theme and gameplay mechanics, the original game manual (known as The Law of Root) and a Learning to Play guide can be downloaded from Leder Games' website and read at your leisure.
The online player base for the game is robust thanks to cross-play compatibility with the Android and PC versions of the game. Comparing the game between the three OS platforms, I found the iOS version to be the most responsive and easiest to interact with thanks to the game's optimized graphic touch targets and silky smooth scrolling and animation. Speaking of animation, it is beautifully executed and brings life and personality to the character factions in a way the physical board game could only imagine. Colors are as vibrant on screen as they are in the physical edition, and detailed flourishes abound. It's obvious that the developers really enjoy the game and have imbued it with a caring passion that is rarely seen in digital board game ports. The battle animations do tend to get old after awhile, though thankfully there is a Quick Battle checkbox in the game's Option screen to speed past this delightful animation.
Pros
Excellent conversion of a highly rated, family-friendly board game
Superb Solo, Local, and Online play options
Top-notch animated graphics and sound
Cons
Expansions not yet available
Final Verdict
It took some effort, but honestly the only criticism I can think of for those hardcore Root enthusiasts considering purchasing the digital edition is that the game does not yet offer the three expansions (Riverfolk, Clockwork, and Underworld) available for the physical edition. I'm certain it's only a matter of time until Dire Wolf releases an update to the game that will offer these additions as in-app purchases. In the meantime, between the many challenges, solo AI opponents and healthy online community, the base game will undoubtedly provide many hours of entertainment and fun strategic exercising. Root rules!