By

Rachel Needell
Updated 02/15/2023
Any writer can tell you that taking a writing project from start to finish requires a seemingly endless system of steps and tasks. However, one of the best things to emerge from the computer age is sophisticated software designed specifically for writers. I've researched and tested the best resources to take you through your entire writing process—from brainstorming, to outlining, to writing, to editing—so you can finally banish writer's block and master your story's organization.
For That First Brainstorm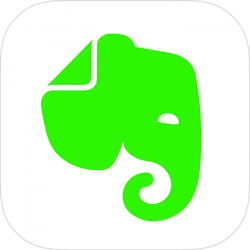 1. Evernote - (Free Basic Plan, $4.99 Monthly Premium)
In my experience, the brainstorming process tends to be chaotic. That's why Evernote is a fantastic solution to organizing all your bright ideas the moment they come. This notetaking app has a simple user interface that allows you to easily link websites, add photos, and organize your tasks by project or due date to keep yourself on track. It's amazing because it can link to your calendar to help schedule your writing. You can even flag projects that you'd like to pay special attention to. Evernote is available on all Apple devices, which makes writing down a passing thought even more convenient.
Related: How to Take Better iPhone Photos in a Snap

Discover your iPhone's hidden features
Get a daily tip (with screenshots and clear instructions) so you can master your iPhone in just one minute a day.
Time to Outline
Once a writer has settled on an idea, thus begins the dreaded outlining process. Gone are the days when outlining meant scribbling notes on random scraps of paper, doomed to be lost in the mess of a writer's desk. Now we have Plottr, an outline-focused online and downloadable desktop software that is basically your story's encyclopedia. Within the application, you can not only build linear story trees with plot and subplot details, but you can also create a master list of characters, places, important objects, and more. The app is very visual and utilizes color coordination to help you get a better perspective on your story as it comes together. Do note, however, that Plottr is not a writing app. That's why Plottr makes it super easy to export the outline to Microsoft Word, Google Docs, or Scrivener to use as the foundation of your manuscript.
Put Pen to Paper (Digitally)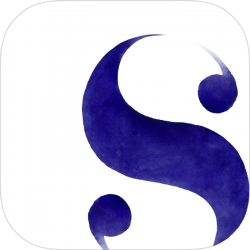 3. Scrivener - (Free 30-Day Trial, $59.99 for macOS, $23.99 for iOS)
Without question, Scrivener has been a writer's best friend, first mate, and partner in crime since its inception in 2007. But since then, the gold standard of writing apps has gotten even better. Although the number one complaint from writers is that Scrivener's user interface can be tricky to figure out and new users tend to be on a bit of a learning curve, time and again seasoned and newbie writers gravitate toward this app because it is just that good. Available in Apple's App Store across devices, Scrivener is designed for authors and can really do it all. The multi-filing systems and color-coded folders as well as predesigned templates can turn Scrivener into whatever you need at any given moment: a scrapbook, three-ring binder, word processor, and notetaking app all in one. Scrivener is especially great for longform writers and novelists as more advanced features allow you to track your research and analyze your text. Scrivener manages to be both streamlined and sophisticated and is a trustworthy companion to any serious writer.
Editing Era
4. ProWritingAid - ($30/month, $120/year, or $399.00 lifetime subscription)
While Grammarly is still a wonderful grammar-checking app, ProWritingAid handles longform writing even better. This is in part due to an increased number of things you can set it to check for, which allows it to be more prose-centered than Grammarly or other grammar checkers. Instead of nitpicking at grammatical technicalities, ProWritingAid enhances flow and improves clarity. Available as a browser extension, an online web editor, and a desktop app, ProWritingAid uses artificial intelligence to analyze your vocabulary, sentence structure, and more to help you get a better sense of your own writing. Some suggestions include how to reduce passive voice, avoid filler or overused words, and suggest ways to connect ideas more smoothly. Although the free version is a good option, you will need to pay for the subscription to access the full range of ProWritingAid's amazing features.
Make Your Manuscript

Reedsy's Book Editor is an extremely user-friendly web-based software for manuscript editing and composing. With Reedsy Book Editor, you can take a word document and turn it into a gorgeous, organized, and expertly formatted e-book or PDF. It has settings to create chapters and tables of contents and has a marketplace to commission a designer for your book's front and back covers. Seeing all your hard work come together in the Reedsy Book Editor is such a rewarding part of this long process. Additionally, after you have perfected your book's formatting, you can send it out as an official manuscript to publishers or pursue self-publishing. And even if your story will only be shared with a select few, it deserves to be a real book.
While the writing process can be grueling, writing itself doesn't have to be a chore. Using these sophisticated apps helps take unnecessary pressure and stress out of crafting a story or a piece of writing. Whether you're writing the next great American novel or a juicy fan fiction, these apps have something to offer any writer in any stage of the writing process, help up your writing game, and take your prose to the next level.
Top image credit: Singleline / Shutterstock.com