By

Rheanne Taylor
Sat, 09/16/2017
If you were to ask my roommate, she might tell you I'm a regular ole' crazy cat lady. I buy them food more expensive than my own, shower them with love and affection whether or not they want it, and casually walk around the house completing household chores with my cat Wesley draped across my shoulders. I currently have two cats, and I admit, I adore them (as Taylor Swift says, "Two cats is a party, three cats is a cat lady," so two has to be my limit for now). I adopted both of my kitties from local animal shelters, and it's been one of the best decisions I've ever made. Sure, they tend to get into a lot of mischief—once, my cat Ojas found a hole in the floor of my new apartment (which I had no clue about) and fell through the ceiling of the store beneath me, a traumatizing experience for me, my cat, and all of the customers involved. But still, I wouldn't trade my quirky felines for anything.
Because of how much I love my kitties, I understand firsthand how important pets are to many of our lives. According to the 2017 American Pet Products Association survey, 85 million families have pets, up from 56 million in 1988. It's no surprise then that the number of gadgets designed for pets continues to grow. As an editor at iPhone Life, I like to keep an eye on the latest in pet technology. I've seen everything from smart litter boxes that monitor your cat's health to iPhone-connected toys that allow you to play with your pets from a distance. Some of the products, I admit, are pretty outlandish (take Puppy Tweets, for instance, a product that lets your dog message you via Twitter). I prefer much simpler accessories though. Here, I'll share what I've found to be the most useful tech for pet owners.
Although I live in Iowa, my entire family resides in Florida, and I often schedule trips to visit them. This can be problematic, especially since I have pets that I'm leaving behind. In the past, I had to either pay someone to feed my cats each day (which became expensive) or leave them with a giant bowl of food (which usually resulted in much chunkier cats upon my return). The Petnet Feeder allows me to schedule feedings and portion sizes while I'm away, which saves me money and prevents my kitties from overeating. While on vacation, I receive notifications twice a day letting me know that my cats have been fed, which is very reassuring. If the feeder ever has a problem (say it runs out of food), then I receive a notification then too. Because my cats are gluttonous little monsters, I was also happy to discover that they couldn't break into the Petnet feeder, although believe me, they tried. Once, I came home to find that they had knocked the feeder over entirely (which is quite a feat, because the feeder is pretty sturdy), but still, the lid held firm.
Once I return home from a trip, I can easily turn scheduled meals off and continue feeding my cats myself (which I like to do). If I'm ever working late or gone during meal time, I can simply open the app and tap the little circle in the upper right corner to feed them manually. If you are a pet owner who travels frequently, then I highly recommend this product. It's such a relief knowing your pets are getting fed when they are supposed to.
Listen, I love my pets a lot. What I don't love is coming home and wading through a sea of cat hair. Nothing in my house is safe, not my couch, not my bed—nothing! It's the worst. If you struggle with animals that shed a lot, then trust me, an automatic vacuum like Neato's Botvac is absolutely life changing. I can use my iPhone to schedule the Botvac to vacuum the house each day, even when I'm not at home, which I love. Ever since I started using this little vacuum, it's hard to tell my cats even shed anymore, which is an absolute miracle. And if there's a certain part of the house I don't want the vacuum to clean (like around my cat's water bowl), all I have to do is drop down one of Neato's included boundary markers and the vacuum won't cross it. I also receive reminders on my phone when it's time to change the vacuum's filter and dirt bin, which is nice because I tend to forget. At first, I was wor- iPhone Life Fall 2017 81 ried about the vacuum sucking up items when I'm not home and breaking, but it automatically shuts off before it can do any damage. I honestly don't know how I went so long without this product. It's an absolute must-have for pet owners.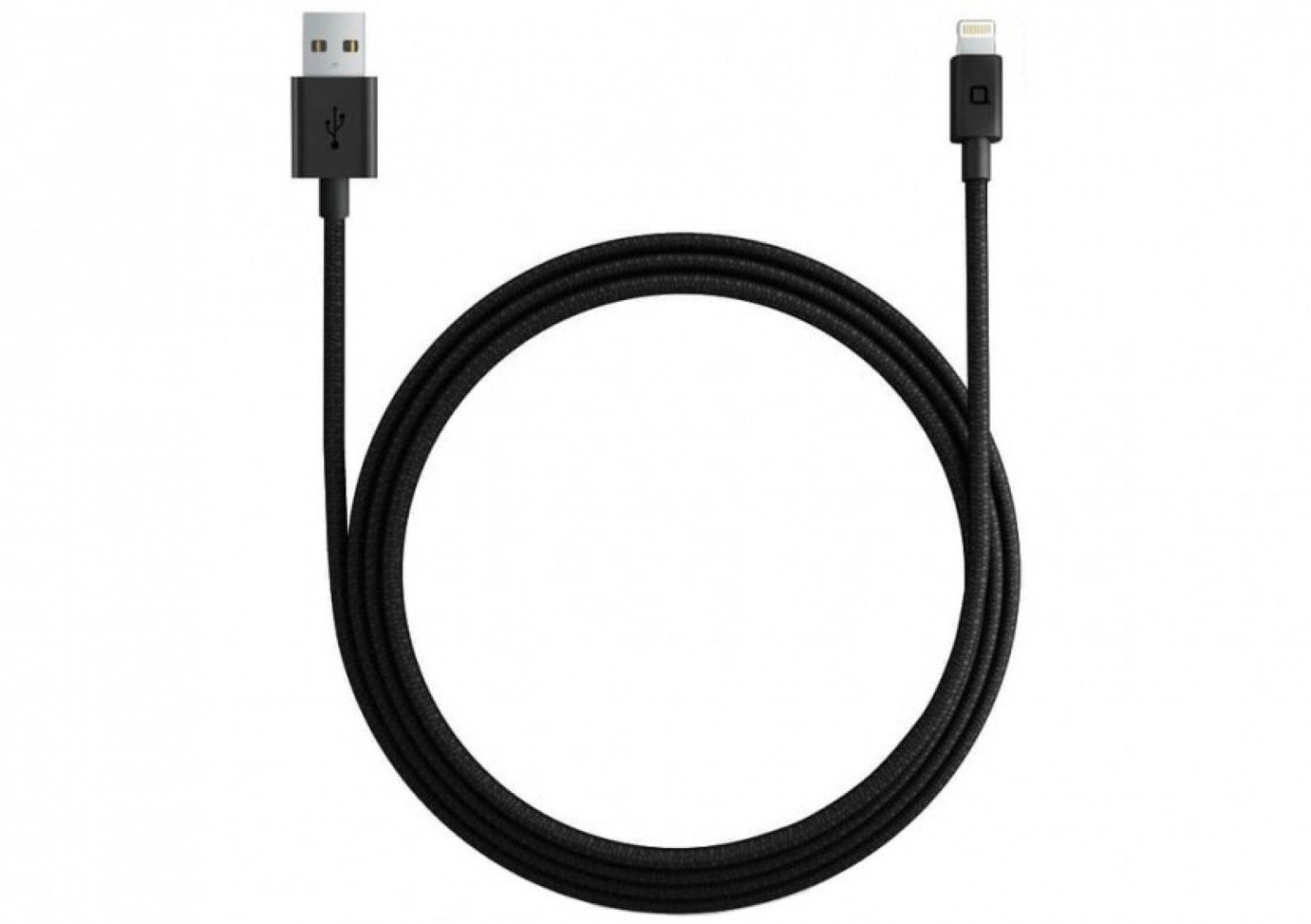 I don't know why, but one of my cats absolutely can't resist playing with my iPhone's charging cable. In a matter of weeks, my original cable was falling apart because I couldn't get my cat to leave it alone. Fortunately, there are a ton of rugged charging cables available. I've often expressed how much I love Fuse Chicken's Armour Charge cable (and I still do), but I recently started trying out Nonda's ZUS cable and I couldn't be happier. Not only do I love its sleek, dark design, but it's also incredibly durable, which is exactly what I need to combat my cat's ferocious teeth. This Kevlar-reinforced cable is tough as nails, so good luck breaking it. Best of all, this cable is covered by a lifetime warranty. That means if it ever does manage to break (by normal wear and tear though, not from demon cats), the company will replace it for free. My cat has bitten it plenty and it is still holding up great though, so you won't need to worry.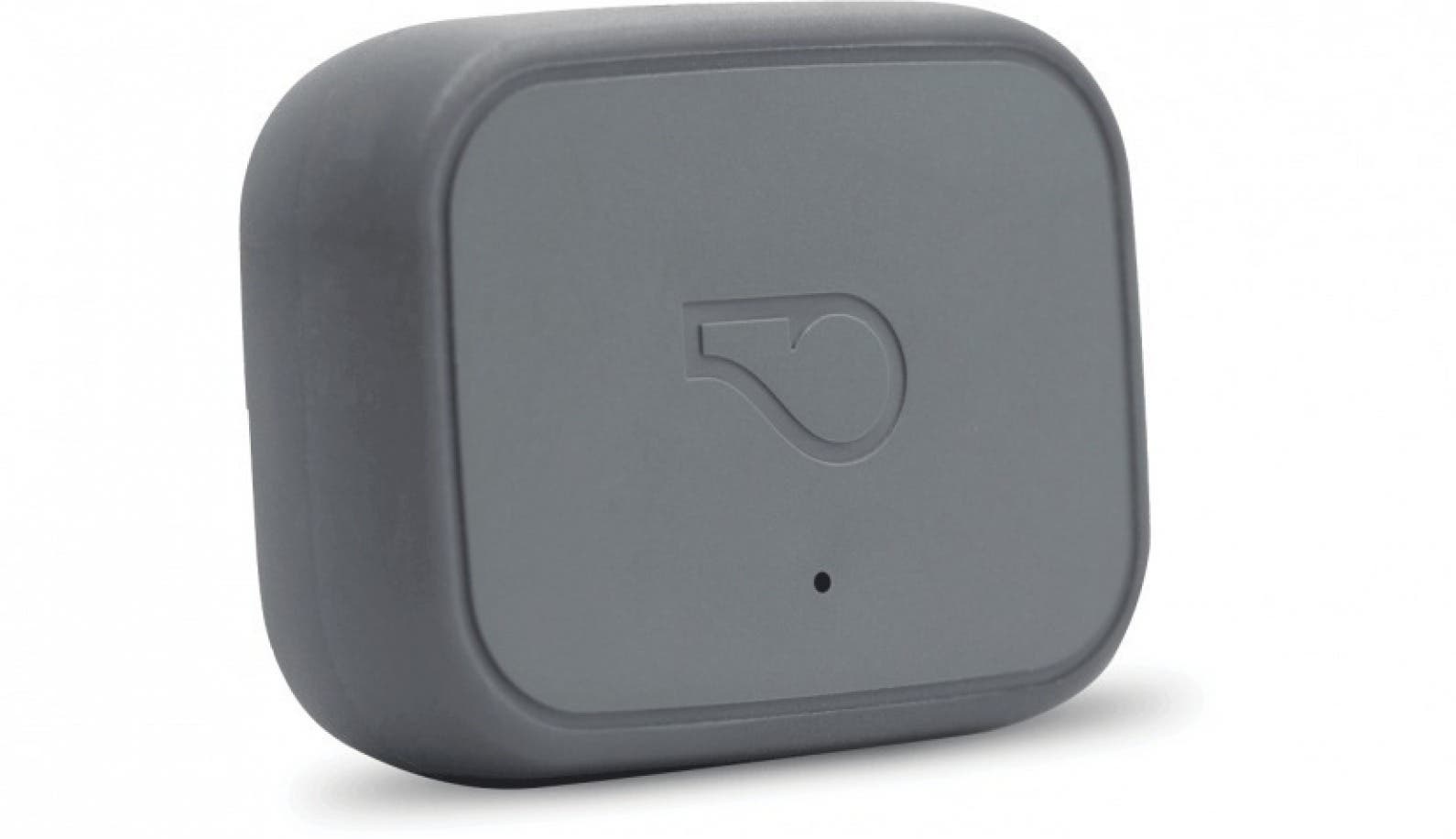 Aside from the occasional escapes into the halls of my apartment building, my cats remain indoors. But if you have pets that spend a lot of time outside, then you may want to invest in a high-quality tracker. iPhone Life's senior web editor and owner of two adventurous mutts, Sarah Kingsbury, strongly recommends the Whistle, as it's super easy to set up and can withstand all sorts of abuse—including her dogs' constant wrestling matches. The devices fit on the collar of Sarah's dogs perfectly, although they're a bit bulky for my cats (nothing they couldn't get used to though). You have to create an account and pay a monthly fee for a GPS plan, but if you have pets who like to wander the neighborhood, then it's definitely worth the investment. The tracker lets you create multiple safe locations and set activity goals based on your dog's breed and age, so you can make sure your pet is getting enough exercise. When your dog manages to leave the house without you, Whistle will send you an alert letting you know. When you open the app, you'll be able to see the exact location of your pet.