By

Jim Karpen
Wed, 09/07/2016
Many people due for an upgrade were tentatively planning to wait until next year, when the iPhone is rumored to have a major 10-anniversary upgrade. But after today's event, they may be inclined to spring now. The iPhone 7, while retaining the same 4.7- and 5.5-inch sizes, has many new and significant features that make it highly appealing: greatly improved cameras, much faster processor, more water and dust resistant, a brighter display with a wide color gamut, and more. Here are our favorites:
Cameras
Everyone was expecting a dual camera on the iPhone 7 plus, and indeed that feature is spectacular. But the cameras on both models got a major upgrade.
The iPhone 7 will now have image stabilization (a feature that was only available on the larger iPhone 6s model). The camera on both models will now be able to capture cinema-standard wide color gamut images. A wider aperture lets in 50 percent more light, and a six-element lens will offer better picture quality. The four LEDs used for the True Tone flash give 50 percent more light. The flash also has a flicker sensor that compensates in situations where the ambient light has a flicker.
The 12-megapixel sensor is 60 percent faster. And the image signal processor has twice the throughput as the previous iPhone. It's now possible to capture RAW files with the camera.
The FaceTime camera has a 7-megapixel camera (up from 5 megapixels) and also has image stabilization and the ability to capture wide color images.
Dual lens camera
While the camera on both models is much improved, the stunning achievement is the dual 12-megapixel cameras on the iPhone 7 plus. One lens is wide angle, and the other telephoto. The latter offers 2x optical zoom and up to 10x software zoom.
The coolest feature is the capability for depth of field. A new style selection—Portrait—is available in the app that can automatically create this depth effect. Not only that, but it does it in real-time, so that you can see the person in sharp focus and a blurry background right on your iPhone's display.
This feature won't immediately be available but will be made available later this year as a free update.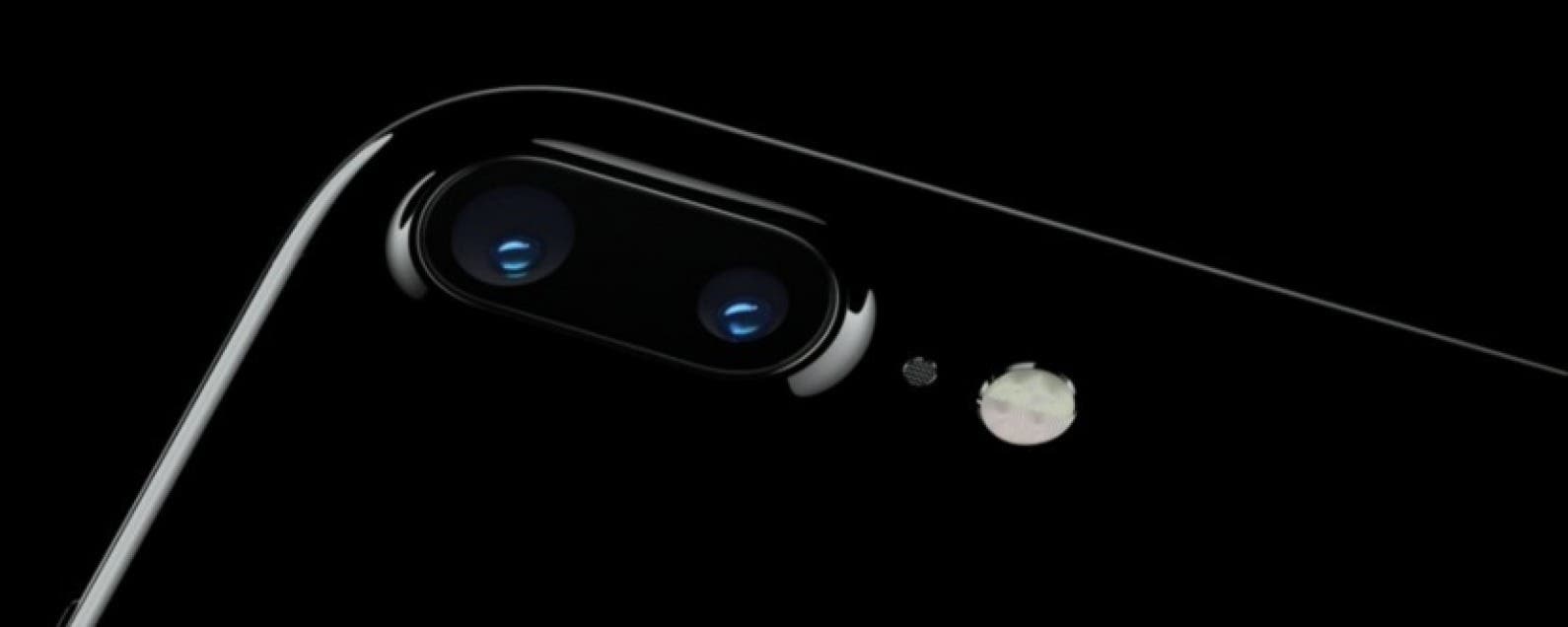 Audio improvements include amazing Apple AirPods
As rumored, the iPhone 7 no longer has the old analog headphone jack. The main reason is to save space, but Apple also made it clear that you simply get better sound through the Lightning port. They're including a Lightning port adapter so that you can still use your old headphones. And they're including EarPods, which connect to the Lightning port.
But the biggest news is Apple's new AirPods. Getting good quality via wireless is a challenge, and Apple has developed amazing new Bluetooth earphones that offer high quality sound and that are consistent and reliable. And they have a range of interesting features, even including an accelerometer.
They can detect when you put them in your ears and only then begin playing the sound. Also, you can double tap one to invoke Siri. They're also able to reduce external sounds through noise cancellation. Setup is simple, and they work across all your Apple devices, allowing you to easily switch among devices.
The AirPods have a five-hour battery life. And they come in a rechargeable case, which itself has a 24-hour battery life.
They'll be available for $149 beginning in late October.
The iPhone 7 now also has stereo speakers, one on the top and one on the bottom. They have twice the volume and an increased dynamic range.
Water and dust resistant
As rumored, the iPhone 7 has been re-engineered to be water and dust resistant. If you're familiar with the ratings, it's rated as IP67 — which means that it's splash proof but not submersible.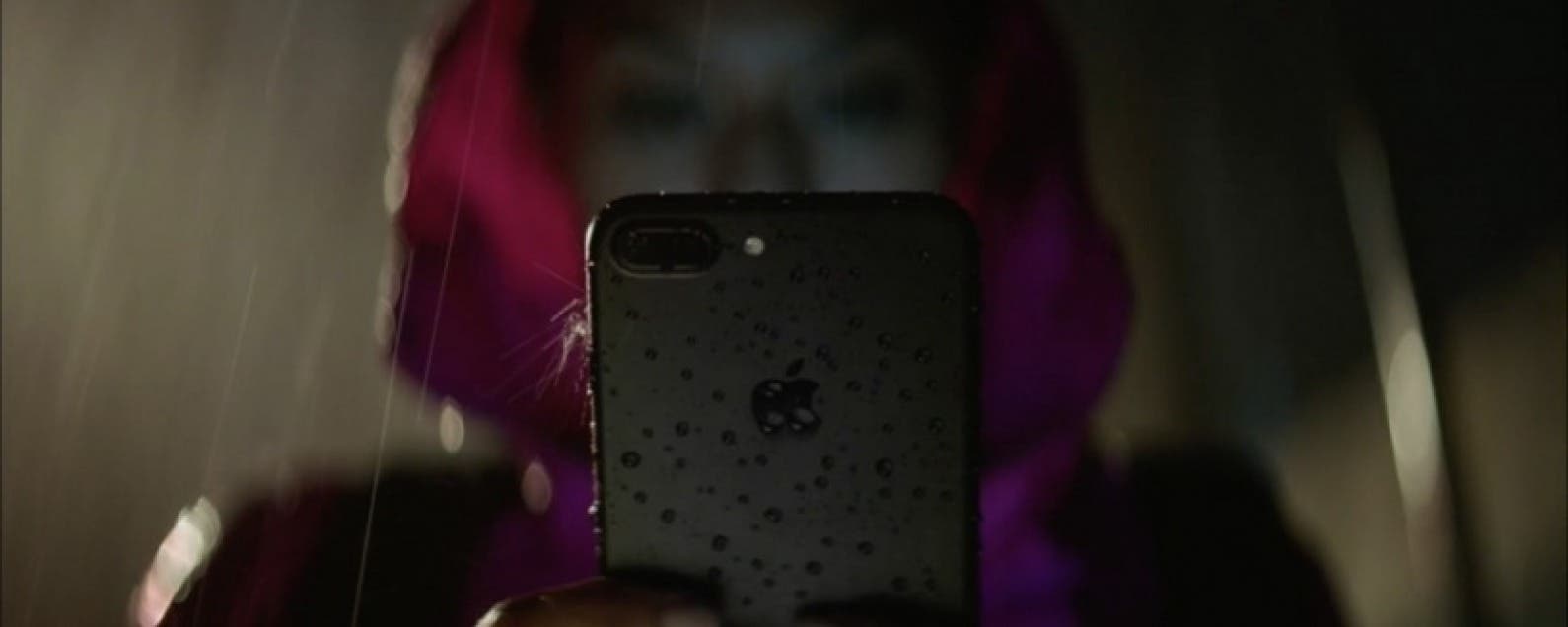 Improved display
The display also got some major love in this iteration. It's 25 percent brighter and has cinema-standard wide color gamut. Of course, this latter feature is especially useful on the iPhone 7 plus, which can take wide color photos.
Faster processor
The iPhone 7 uses Apple's new A10 Fusion four-core chip. It's 40 percent faster than the A9 chip in the iPhone 6s, which itself was speedy. For the sake of comparison, the iPhone 7 is 120 times faster than the original iPhone.
Interestingly, the chip has two high-performance cores. That means if you're playing a processor-intensive game, these chips make sure your phone can handle the fast graphics.
However, it also has two efficiency cores. If you're doing something like listening to music, these two cores step in and handle the processing, saving battery life. A performance controller decides which cores handle the processing.
The graphics processor in the iPhone 7 is 50 percentfaster, yet uses just two-thirds the power of the same chip in the iPhone 6s. It provides console-level gaming, Apple says, and a demo of the Broken Kingdom game amply illustrated that.
Longer battery life
If there's one feature that smartphone users typically clamor for, it's a longer battery life. The iPhone 7, despite having more robust chips and faster speeds, has an even longer battery life than before. The iPhone 7 battery lasts, on average, two hours longer than the iPhone 6s and one hour longer than the 6s plus.
Home button offers Force Touch
The Home button is now solid state and uses Force Touch to register presses. It's more reliable, responsive, and sensitive. The iPhone 7 also has a new taptic engine that gives feedback to your touches, with this feature being available to third-party apps.
Colors and pricing
The pricing for the new iPhone 7 models is, as is typical of Apple, the same as the previous generation, starting at $649 for the iPhone 7 and $749 for the iPhone 7 plus.
There are now five color options: gold, rose gold, silver, black, and an all-new finish Apple calls Jet Black that has a highly polished glossy surface. The antenna is now integrated into the case rather than being visible on the back of the phone.
Preorders for the new phones will begin September 9, and shipping will begin September 16.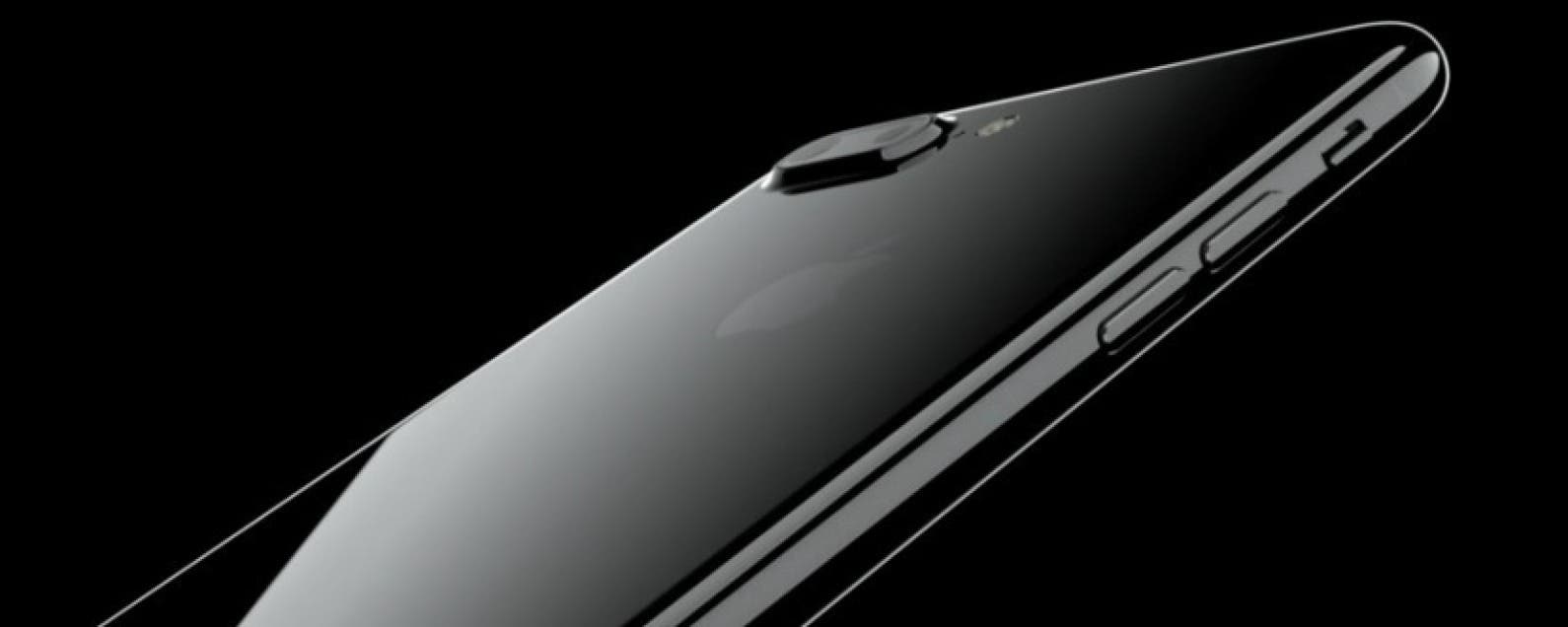 iOS 10
Of course, the new phones will come with iOS 10. And for other device owners, the new version of iOS will be available for download on September 13.
Apple refers to this as the biggest release ever for iOS, and certainly it does have some great new features. These include a redesigned Maps app, the availability of Siri for third-party apps, the ability to wake your phone just by lifting it.
Messages will have fun new features, including bubble effects, full-screen effects, and stickers. There will be an App Store for messages, since the app will now be available to third-party developers to add features, such as ordering a taxi or making payments within messages.
It's always fun, even thrilling, to see how creative Apple is in coming up with new and better technologies. And one more time I came away impressed.