By

Dig Om
Tue, 12/06/2016
Success and failure are relative, but if Apple wants to maintain its position of dominance at the top of the tech sector the company is going to have to have an ace up its sleeve. And I don't mean just developing a self-driving car or embracing artificial intelligence and virtual reality. Sure, these are noble, and necessary endeavors for Apple to embark upon, but other tech companies are already actively and fervently exploring these areas. In fact, it could be said that Apple may be lagging behind in these area, since it has been relying so heavily on the success of the iPhone and iPad lines for its prominence, popularity, and profit.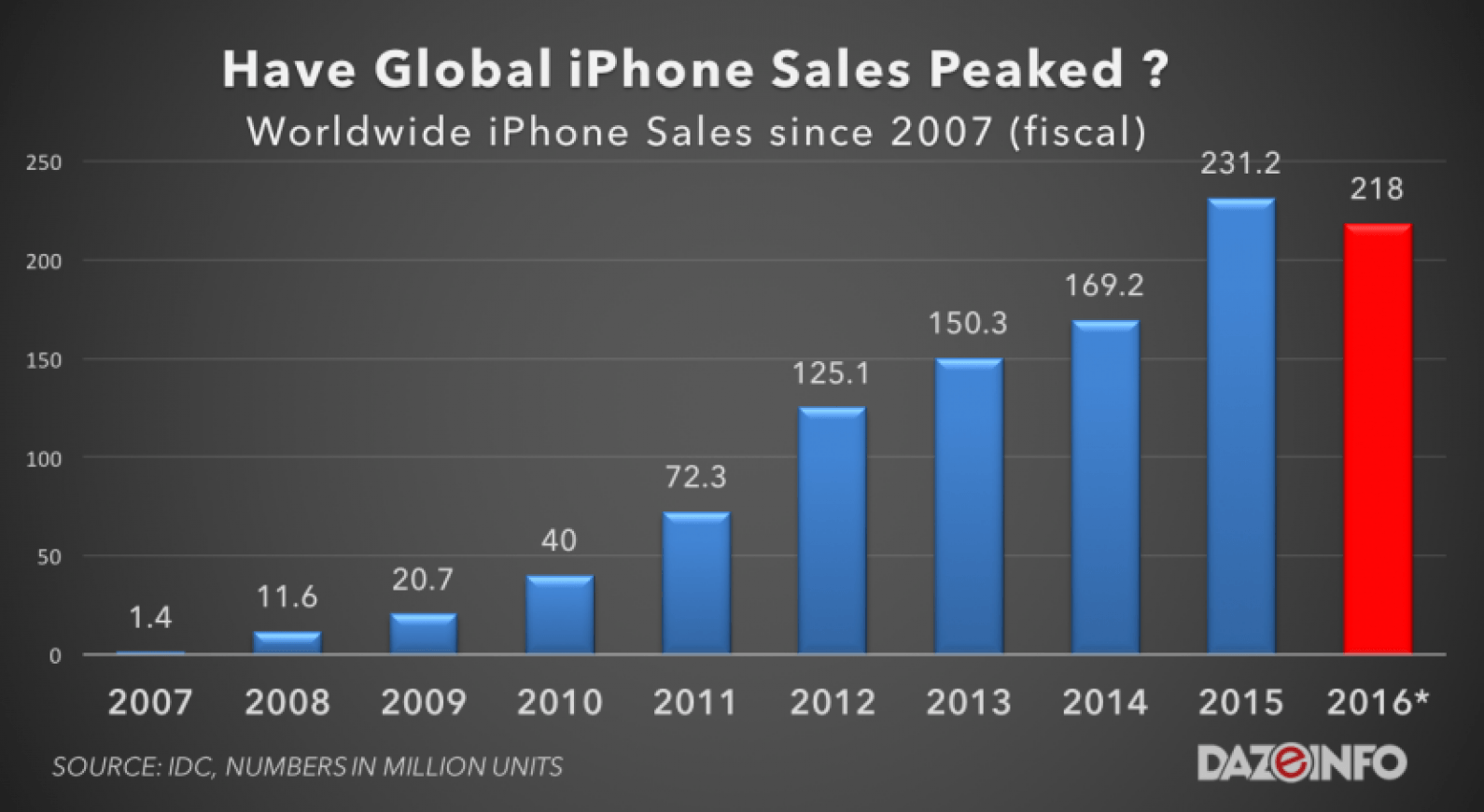 Apple has proven that it has the ability to enter a sector that has already been pioneered by other tech companies and become a dominant force; however, it's also safe to say the other tech companies have observed this same historical pattern. Now, competing companies, such as Samsung, Google, and Microsoft, are prepared for it and ready to claim their space better than they did in the smartphone arena when Apple jumped in with the iPhone in 2007 and took over.
While it's true that Apple can, and has, resorted to simply buying out other successful tech companies (Beats for example) and incorporating them under their umbrella, that's not the most reliable means to success. So although they could certainly buy out a company like Magic Leap, with their advanced AI, it's not the same thing as the in-house innovation that a brilliant and creative genius like Jobs brought to the table.
Under Tim Cook, (as much as I love and respect Apple's CEO) we've seen very little in the way of game-changing innovation. And while no company can reasonably be expected to continually revolutionize and disrupt a market the way Apple did with the iPhone, much of Apple's stock value rests on its ability to do just that. It's safe to say that investors expect that, and are hungry for more of the same. And the fact that Apple has failed to do much more than keep up with the competition, just maintaining an ever-dwindling lead doesn't bode well for the tech giant in the eyes of their investors.
When you are at the top of your game, there is only one way to go, and that is down. And with every other tech company focusing on the target on Apple's back, it seems that it's only a matter of time until Apple's already slipping market standing puts it on par with other tech companies. The pressure is definitely on Apple not to rest on its laurels if it wants to continue to enjoy the same trailblazing pioneer status of the past decade.
Perhaps it's time for a new company to rise to prominence, or perhaps it's time for Apple to merge with another giant company if it wishes to maintain its seat at the top of the pyramid. Either way, competition is a great thing. I'm glad Apple is feeling the heat and pressure of an industry that is fighting to take its place at the top. If Apple can keep its industry-leading position it will be because it truly rises to the challenge of coming up with the next big thing.
One thing Apple has going for it is its image. The tech giant has successfully branded itself as the cool, eco-friendly, relatively socially conscious company that supports the arts, human rights, and individual expression. So if the company focuses on keeping anything to maintain its edge, this characteristic is what I think would be in its best interest to maintain. But only time will tell. I think it's a little early to proclaim the doom and gloom scenario outlined in many critical articles I've been seeing recently and over the past couple of years, but if statistics are accurate, iPhone, iPad, and even Mac sales are on the decline, and Apple will have to pull a rabbit out of its hat to postpone what may be inevitable.