Whether you're going for a solo hike and want to make sure someone knows where you are, just in case, or you're going out with friends and don't want to lose track of each other, the Find My app makes sharing your location easy.
By

Erin MacPherson
Updated 11/18/2020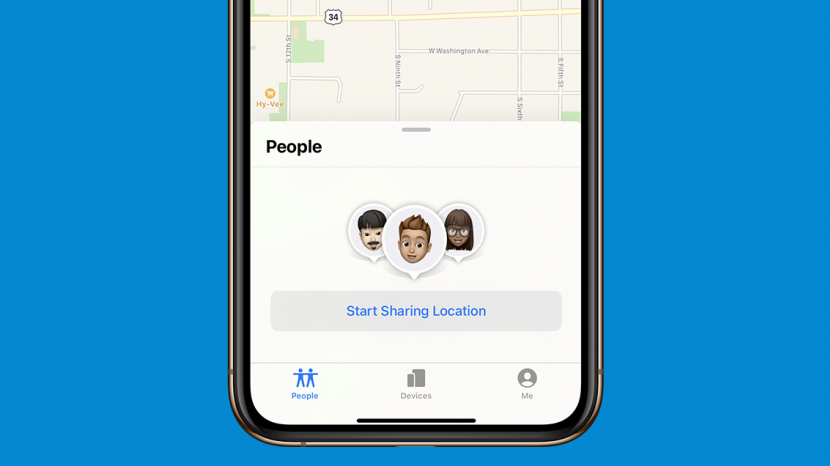 I go for a lot of solo hikes and even go camping on my own sometimes. When I go, I remember the golden rule of solo exploration: always let someone know where you're going. So how do I share my location using my iPhone? The Find My app makes this extremely simple, and gives my exact location wherever I am, just in case. The best part is that I can share it with anyone I choose to share it with, but it's not visible to others. This article will show you exactly how to share your location with someone using the Find My app.
Related: How to Set Up Find My iPhone
How to Share Your Location Using Your iPhone
This simple trick will make your location known only to those you want to share it with. You can even set an expiration time after which your location will no longer be visible, or simply set it to be shared indefinitely until you decide to stop sharing. For this tip, you'll need to have Find My iPhone set up. Make sure Find My iPhone is turned on, and that the Share My Location toggle is also enabled. If you enjoy learning about the safety features your Apple devices have to offer, I suggest signing up for our Tip of the Day newsletter. We'll send you quick tips and tricks to help you master your iPhone or iPad.
Here's how to share your location using the Find My app on your iPhone:
Open the Find My app.
If you already have sharing set up, your screen will look like this. Tap on the People tab.


 
Next, tap Start Sharing Location.
Enter the name of the person you'd like to share and select them from the results list.


 
Tap Send.
A menu will appear at the bottom of the screen. Select the timeframe that you'd like to share your location for.


 
You'll now see the list of people you're sharing your location with.


And that's that! It's such a simple way to let people know where you are, whether you're getting together with friends or just want someone to know your location for safety reasons. And once your friend has found you after you got lost wandering Costco, maybe you can help them out by finding their lost phone using your Find My app.