By

Olena Kagui
Updated 01/25/2023
What to Know
A simple hack is to use the Camera app to photograph your printed memories. 
You can also scan the photo using your iPhone Notes app. 
There are also great third-party apps for scanning printed photos.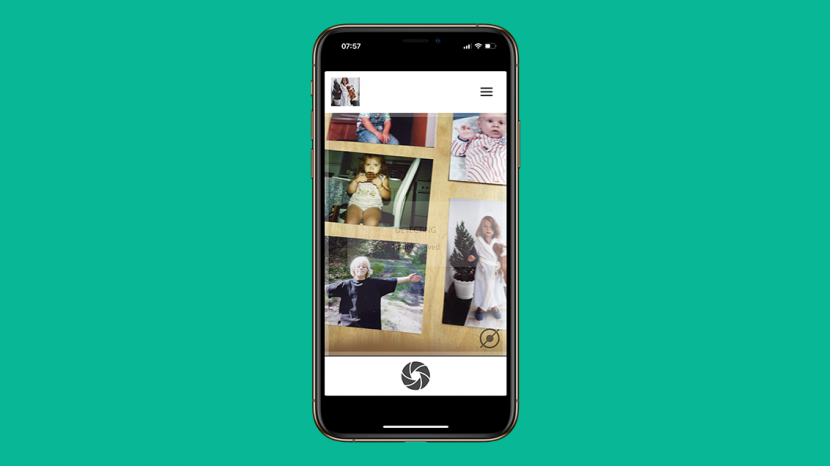 The best way to scan pictures is by using an old-fashioned scanner. However, there isn't always one at hand when we need to digitize photos. Luckily, it is possible to scan photos with your iPhone camera; all you need is good lighting. There are also more professional photo scanner apps available to make scanning photos a breeze.
Related: The iPhone Camera App: The Ultimate Guide to Taking Photos & Videos
How to Scan a Photo on an iPhone with the Camera, Notes App & Third-Party Apps
Want to digitize photos, but don't have a flatbed picture scanner? We'll show you how to use your iPhone as a photo scanner, including how to use the Camera app to scan a photo on an iPhone, and how to scan with an iPhone using the Notes app. We'll also introduce you to the best apps for scanning photos, as well as editing your scanned pictures. To learn more about how to digitize photos with Apple devices, sign up for our free Tip of the Day newsletter. 
Jump To:
Scanning photos is great for converting print images to digital; however, if you want to transfer photos from iPhone to iPhone, read this. If you don't have a photo scanning app, you can still scan photos with an iPhone; it's as easy as opening your Camera app. To get started scanning photos on an iPhone, go to a well-lit area, lay your photo down on a flat surface and hold your phone straight above it, then:
Open the Camera app.


Position your iPhone correctly. Make sure to keep it perfectly parallel to the photo and not at an angle. The iPhone camera even has a grid you can enable to make taking overhead photos easier



Tap the Shutter button to take the photo.


Learn more about how to take perfect overheard photos using the Grid function to line up the white and yellow crosshairs. 
Now we'll go over how to scan a picture on an iPhone using the Notes app. We cover how to scan a document on an iPhone with the Notes app in a separate article. To scan photos with the iPhone Notes app:
Open the Notes app.


Tap the Create New Note icon in the bottom-right corner.



Tap the Plus icon to see the options menu.


Select the Camera icon.



Tap Scan Documents.


Tap the Shutter button to scan the photo.



Crop as necessary by dragging the corners to meet the edges of the photo.


Select Keep Scan if you are satisfied. Tap Retake if you need to try again.



Tap Done at the upper-right corner to save the note.
There are a few tips that will teach you how to scan on the iPhone as if you were using a scanner. The photo must lay on a flat surface and the iPhone should be held parallel to it. You have to keep your hands steady to avoid blurs and maintain the right distance for the best quality. It is also important to consider lighting, iPhone position, glare control, shadows, flash, and Camera app settings.
Lighting
When using your iPhone to scan photos, lighting is incredibly important. Natural light is the best, although a bright white-light lamp can also work. Consider where the light is coming from when positioning your phone to avoid shadows. When you scan a photo on an iPhone, don't do it directly under the light, because your phone will cast a shadow.
Phone Settings
If you are using the Camera app to scan the photo, make sure you are using Photo Mode and not Portrait Mode. Additionally, make sure that you are not zoomed in or zoomed out, to avoid distortion of any kind. If you are having trouble focusing, tap the screen on one of the faces in the photo. You can also hold your upper arms and elbows against the sides of your body to minimize shaking. You may need to move the phone further away to take a better quality photo—this will require you to crop it later, but can result in a better photo scan.
Your iPhone will automatically adjust to the best settings for the perfect photo. However, sometimes you may wish to change them to suit your needs. To edit scanned pictures:
Open the Camera app.


Tap the arrow on top of the screen to open the settings menu below.



Adjust the settings to turn off flash, disable Live Photos and consider raising the exposure as necessary.


How to Reduce Glare
Reducing glare can be tricky but all it takes is altering the position of the photo. Especially since most photos are printed on shiny paper, you may need to experiment with different locations where you have enough light without the glare. It can also help to move farther away from the photo and even tilt the iPhone slightly. If you resort to this, you will need to crop the photo later on.
The best way to scan pictures on an iPhone is by taking advantage of a third-party scanning app. Here are the best apps for scanning photos, as well as editing your scanned pictures.
1. PhotoScan by Google Photos (Free)
PhotoScan is a free app that takes scanning photos to the next level. It provides step-by-step instructions, automatically crops and enhances the photos, and it has a toggle for glare removal. The app even offers perspective correction, smart rotation, and edge detection. The scanned photos are then stored on the free Google Photos app and can be shared from there in just one click.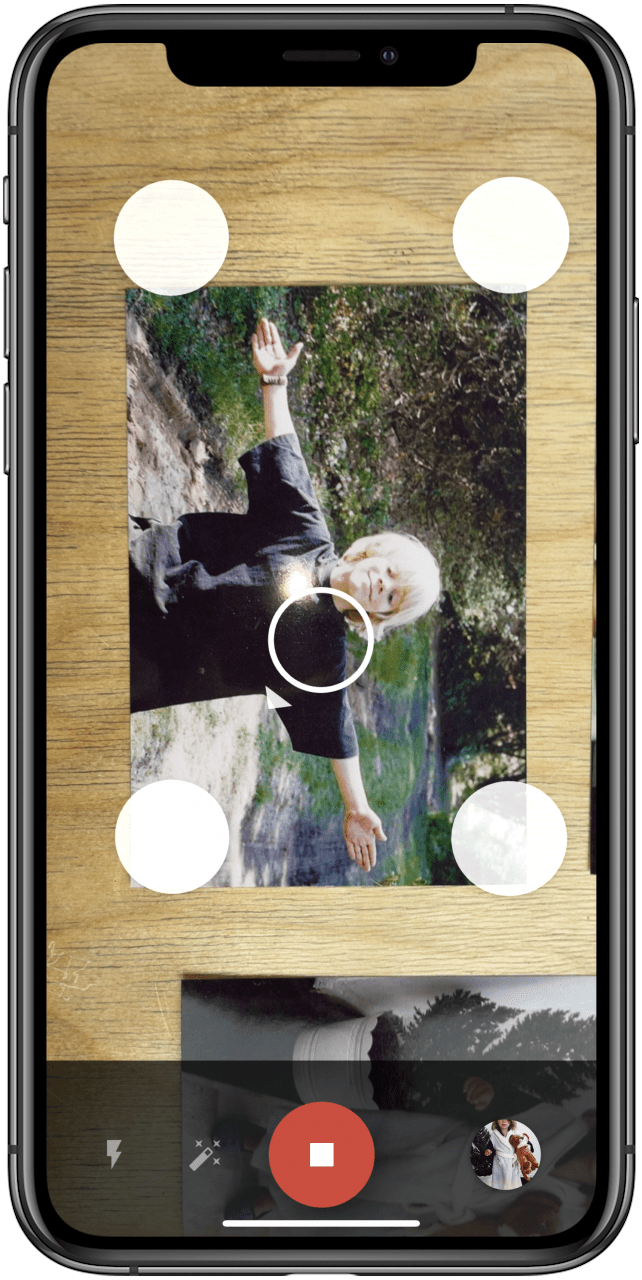 2. Photo Scan App by Photomyne (Free or $39.99/Year)
Phtomyne is another great option that features the option to scan multiple photos with just one shot. This makes scanning an entire photo album a stress-free task. The app automatically detects picture boundaries, rotates sideways photos, and crops them. There is also automatic enhancement as well as some amazing add-ons with the paid subscription.
The paid subscription costs $39.99 a year, and it allows allow you to add stories to each photo either via typed text or voice recording. You can also tag faces, apply photo filters, and even colorize your black and white photos!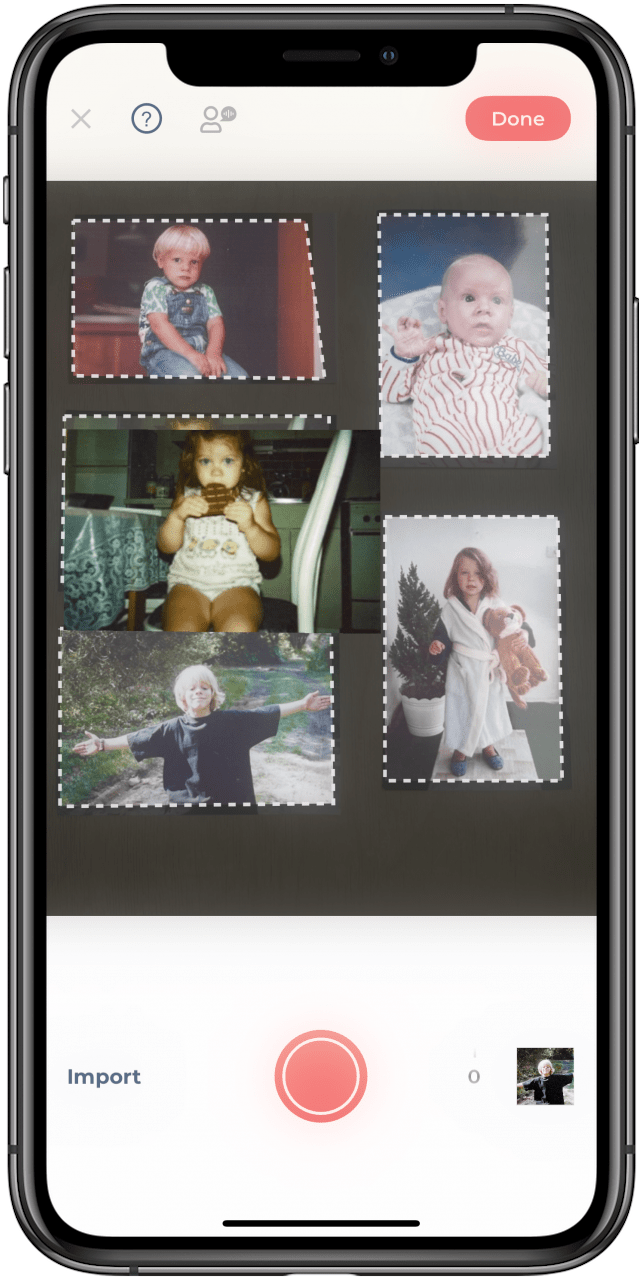 3. Pic Scanner ($3.99)
Pic Scanner claims to be the world's first app to scan and crop multiple photos per click. For a one-time fee of $3.99, the app offers unlimited use of all the features, including photo editing tools, filters, automatic perspective correction, and photo captions. Once you scan photos, you can add them to albums and slideshows without limitation. Another perk is that it doesn't need an internet connection to function.
Learning how to scan pictures on an iPhone doesn't need to be complicated. It can be as simple as learning to use the Camera app that is already on your phone. In order to save yourself some time on editing, consider a third-party app. Photo scanner apps can scan multiple photos at once and enhance them automatically, turning your physical album into a social media post in just a few clicks.
If you enjoyed this article, you may also want to read Fixed: iPhone Notes Disappeared, and How to Search Messages on iPhone & iPad.