By

Nicholas Naioti
Thu, 10/12/2023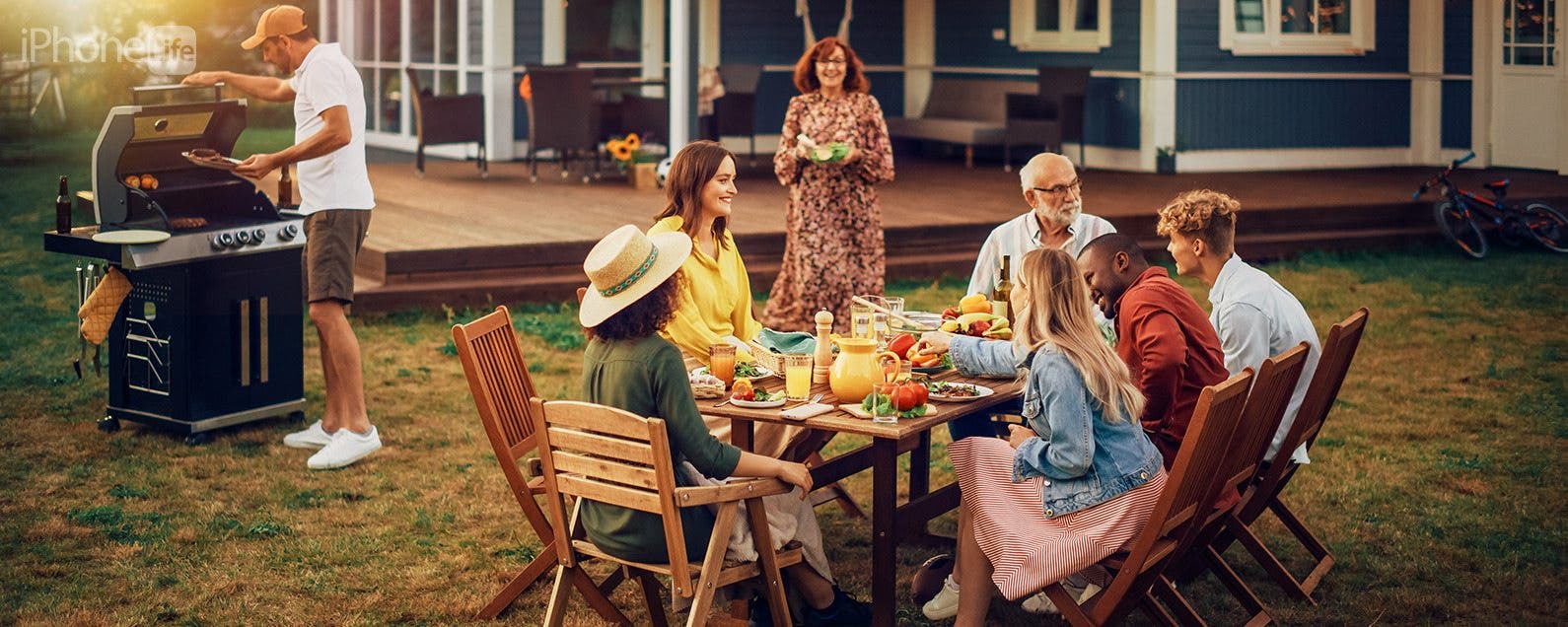 While cooking over fire may seem like an inherently primitive and lo-fi task, high-tech tools can make your barbecues easier and more enjoyable. In testing this new smart cookout gear, I was surprised and excited by how much it improved my cooking. Here is my definitive list of smart gadgets to help you channel your inner grill master and enhance your next outdoor gathering.

This grill has revolutionized the way I approach cooking. From the moment I unboxed it, the quality of construction and attention to detail were clear. The standout feature is its WiFIRE system, which allows me to control and monitor the grill remotely using the Traeger app on my iPhone. Whether I'm relaxing indoors or socializing with guests, I can easily adjust the temperature to a precise degree, set timers, and check the internal meat probe temperature with a few taps on my phone. It even comes with a probe thermometer that can alert you when it reaches a certain temperature. I was happily surprised when I got a notification on my Apple Watch telling me that my chicken had reached an internal temperature of 165 degrees—so awesome!
The Traeger app is exceptionally well designed and has an abundance of resources for beginners and seasoned grill masters alike. You can fire up the grill, adjust the temperature, and shut it down remotely right from the app's main screen. It also includes a massive recipe database, which can even program the grill as you follow along with the recipe.

Discover your iPhone's hidden features
Get a daily tip (with screenshots and clear instructions) so you can master your iPhone in just one minute a day.
The Ironwood 885 utilizes hardwood pellets which impart a delicious smoky flavor. It can double as a smoker and an oven too—we cranked it up to 500 degrees and cooked pizza in it. The intuitive control panel and LED display make it simple to set and monitor the temperature, while the Super Smoke mode adds an extra layer of flavor to the food. The grill itself is roomy—I cooked dinner for a group of eight and there was still space to spare.
While the price may be prohibitive for some, the Traeger Ironwood 885 is the ideal tool for upgrading your outdoor cooking game. I can't recommend this grill enough.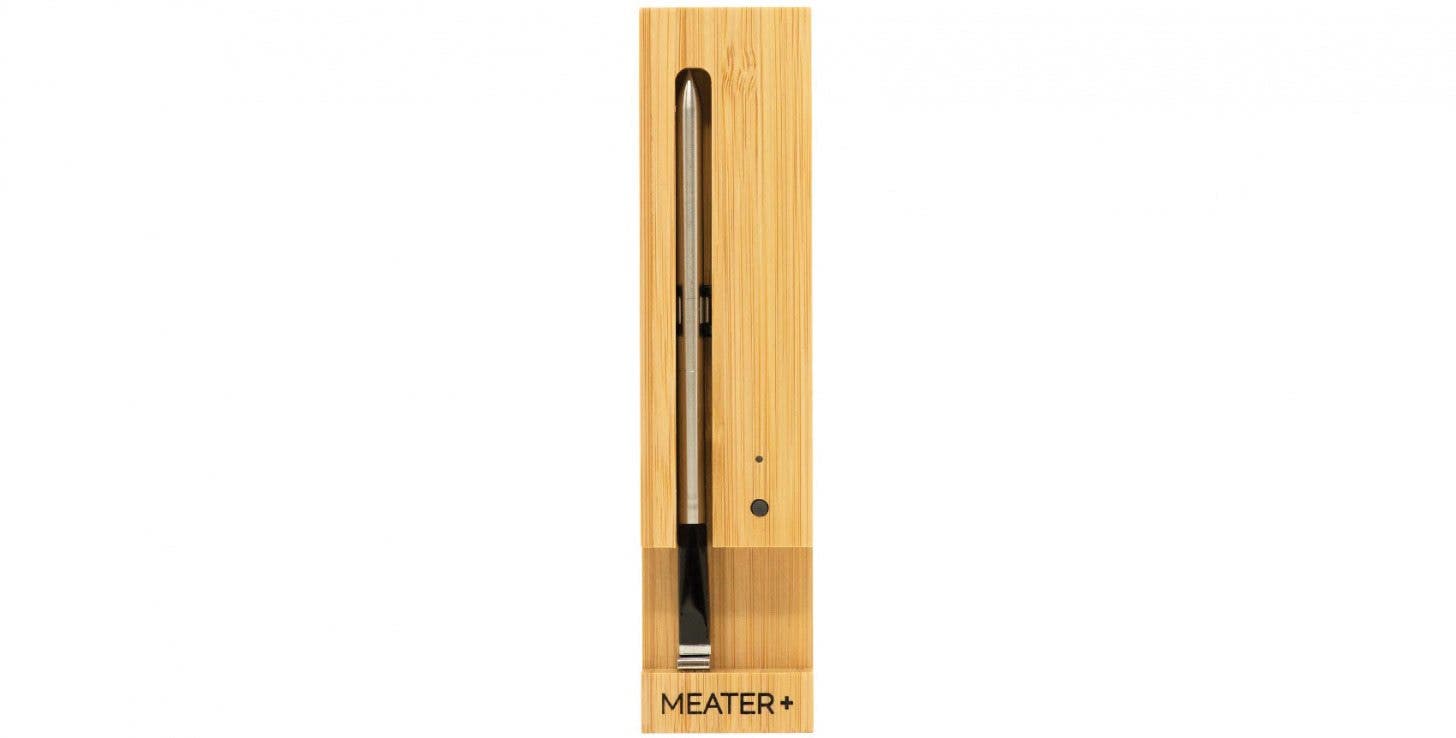 The Meater Plus is a wireless probe-style thermometer that connects to your iPhone via the Meater app and measures the internal temperature of whatever you're cooking. Pairing the app with the physical device was super simple and worked on the first try. The app offers a seamless experience, providing real-time temperature updates, customizable alerts, and a wide range of cooking presets. That said, I did find the user experience of the Meater app to be a bit unintuitive. Additionally, the maximum internal temperature of the Meater Plus is only 212 degrees Fahrenheit, meaning it can't withstand the searing heat needed for crisping up a piece of meat. It's also worth mentioning that this device is completely unusable without the iPhone app. There is no readout anywhere on the device or its base. The convenience of a completely wireless piece of gear that can remotely monitor internal temperatures is undeniable though.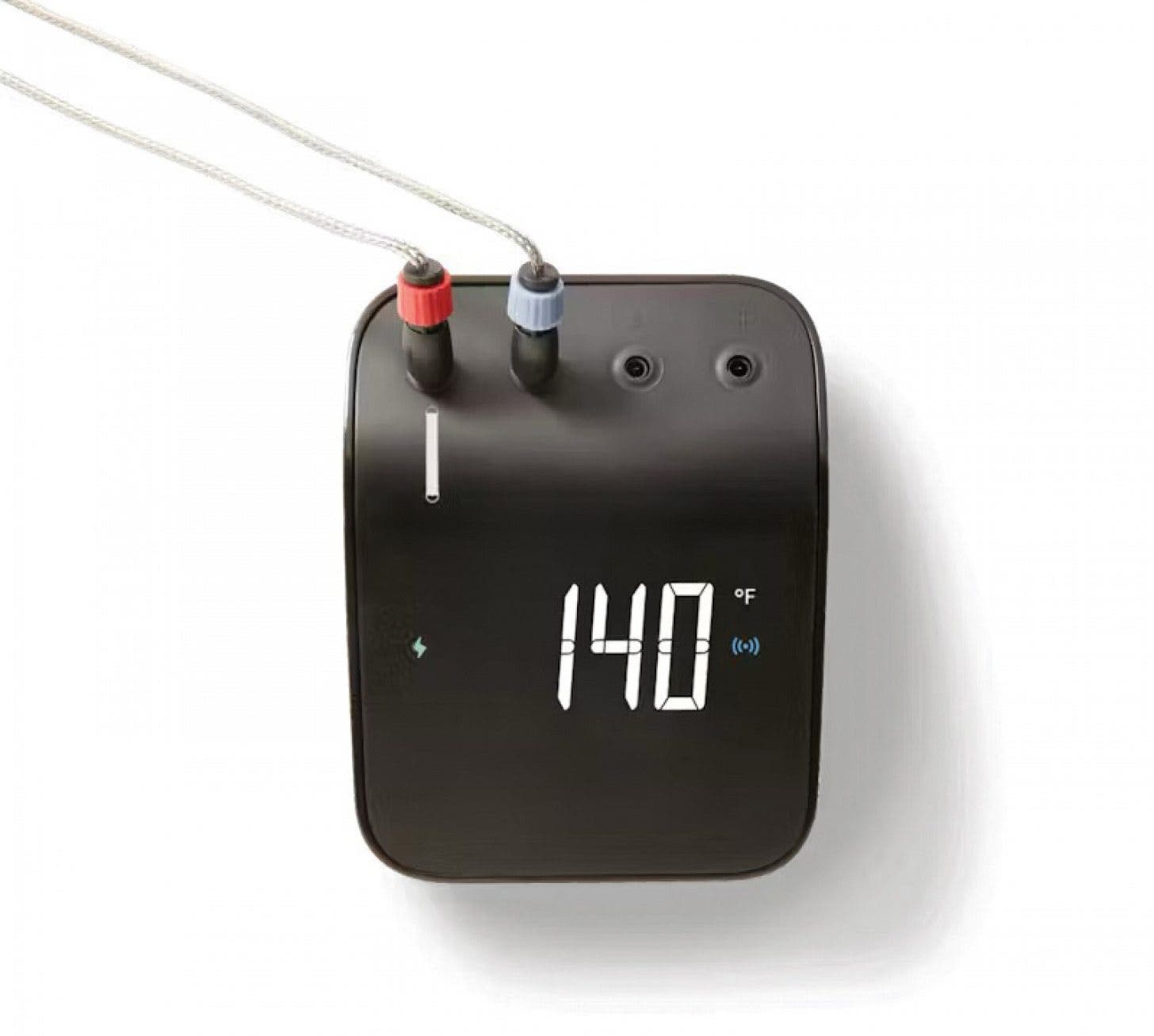 This hub is a powerful tool for turning your old charcoal grill into a smart grill. It can monitor multiple probes simultaneously, allowing for precise temperature tracking of multiple cuts of meat and the ambient temperature of your grill. The Weber Connect iPhone app alerts you when it's time to flip, rest, or remove your food from the cook surface. It connects via Wi-Fi as opposed to Bluetooth, which has its advantages: the connection range is much greater, and you'll never have to worry about pairing your device if it becomes disconnected. There were a few minor hiccups in the setup process which were resolved by uninstalling and reinstalling the app. The selection of recipes within the app is limited, though I expect more with future updates. I love the bright LED display on the base. It's easy to read even in bright sunlight.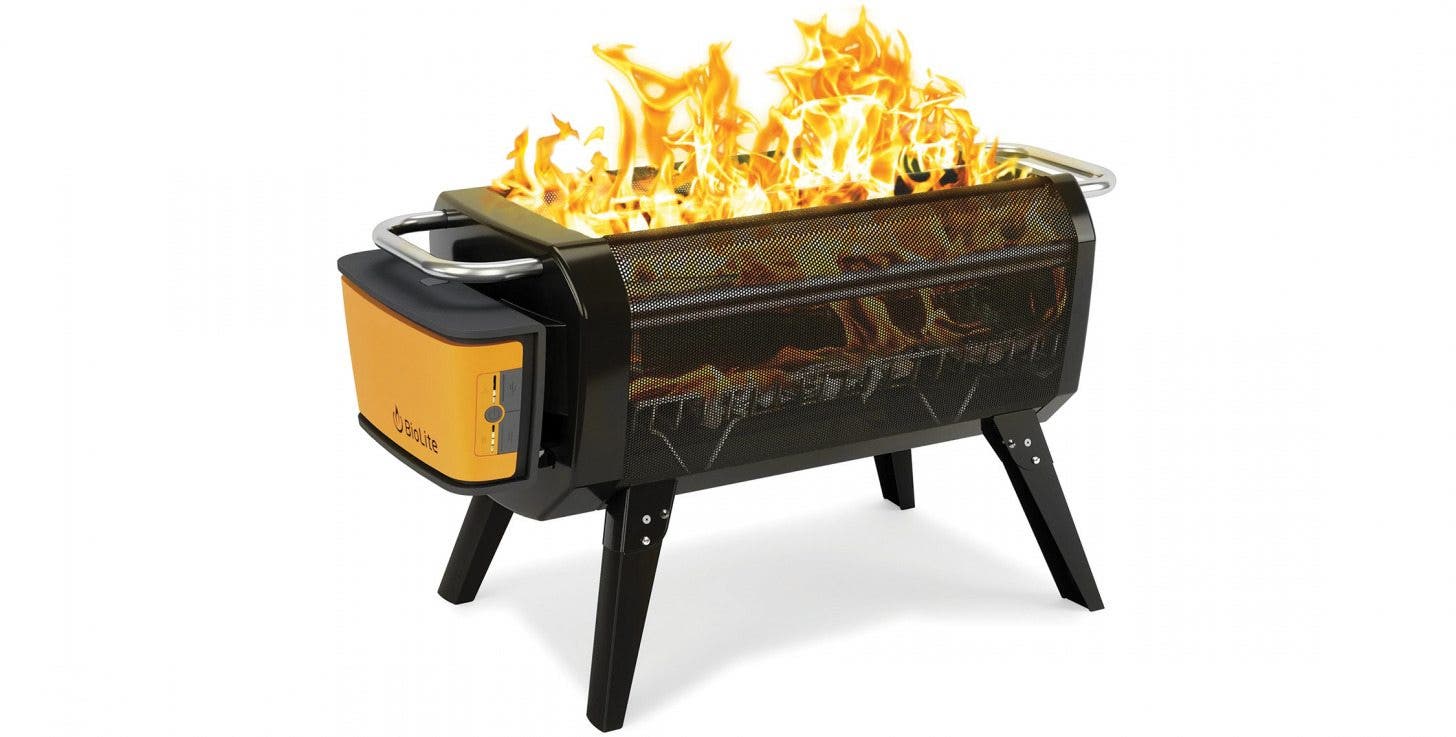 If you go camping often, you know the struggle of lighting a proper campfire and keeping it going through the night. The battery powered FirePit+ from BioLite aims to modernize this experience by cutting the time spent building a fire and reducing the amount of smoke. It's a portable, self-fanning fire pit that takes a fresh, high-tech approach to an outdoor experience we all know. The air jets and mesh exterior allow lots of airflow, making building a fire a breeze. The battery-powered fan and jets add extra oxygen to the environment, meaning you can build a hotter fire with less smoke. The battery pack also doubles as a charging base for your iPhone or Apple Watch. Weighing in at under 20 pounds, this is an easy device to include in most camping trips, though it's way too bulky for serious backwoods backpacking. It includes a convenient stainless-steel grate that rests on the top for grilling, though it's not ideal as a grill unless you use charcoal as a fuel instead of firewood. I will bring this along on every future camping trip.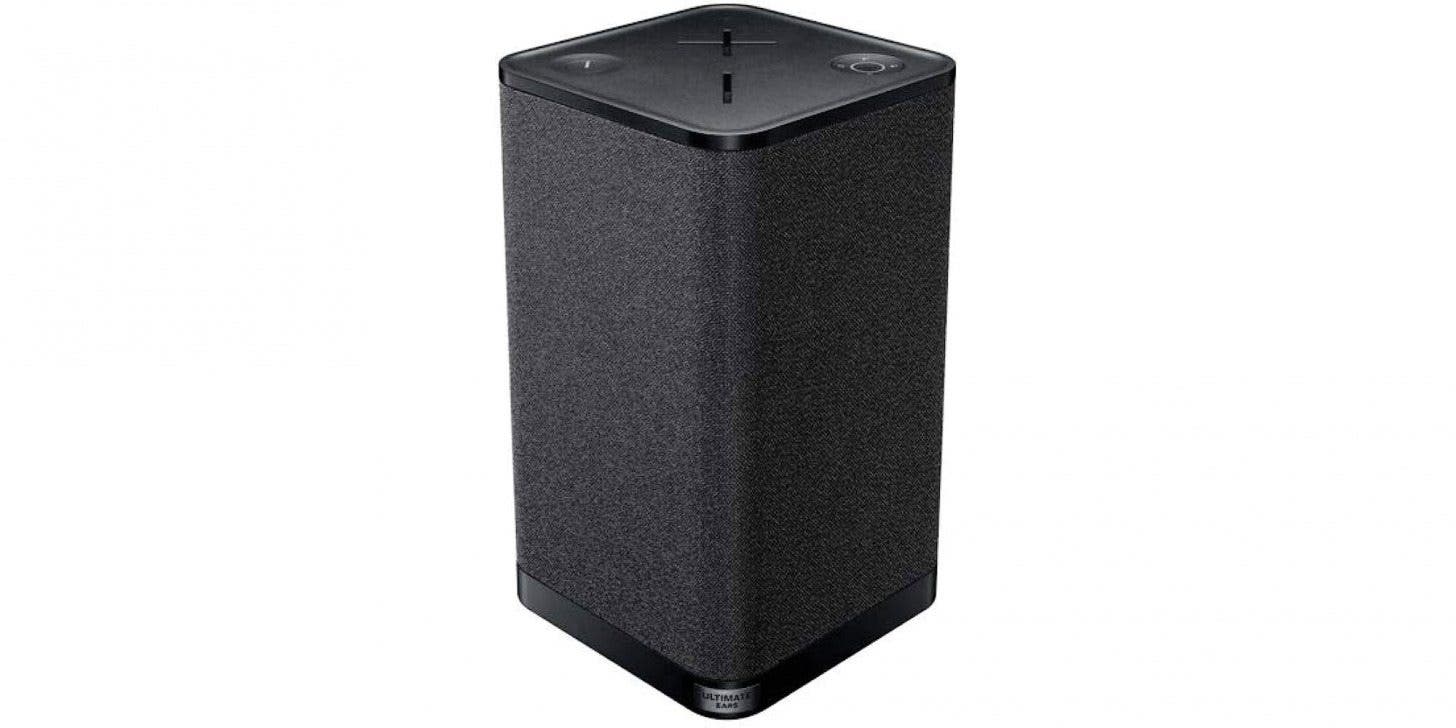 No gathering of friends and family is complete without music. This is by far my favorite Bluetooth speaker on the market. The Ultimate Ears app for iPhone allows for precise volume and equalizer control, and even allows you to pair multiple speakers in stereo. The bass response is powerful enough for an outdoor event, and the battery lasts a full 24 hours even after years of use. If you're looking to invest in a good Bluetooth speaker that's powerful enough for a cookout or camping trip, this is the one.
This multicolor USB lantern adds fun and functional lighting to any space. I always travel with this because the light it provides is adjustable and can provide ambient atmosphere to a wide array of settings. I love the simple design and intuitive controls. It also serves as a backup USB battery source in case my iPhone battery gets low. BioLite claims that the Alpenglow is inspired by light found in nature, and it really does add a bright, yet soft and diffused light which is perfect for outdoor settings. You won't regret buying one of these.
Top image credit: Gorodenkoff / Shutterstock.com