By

Rhett Intriago
Updated 03/07/2023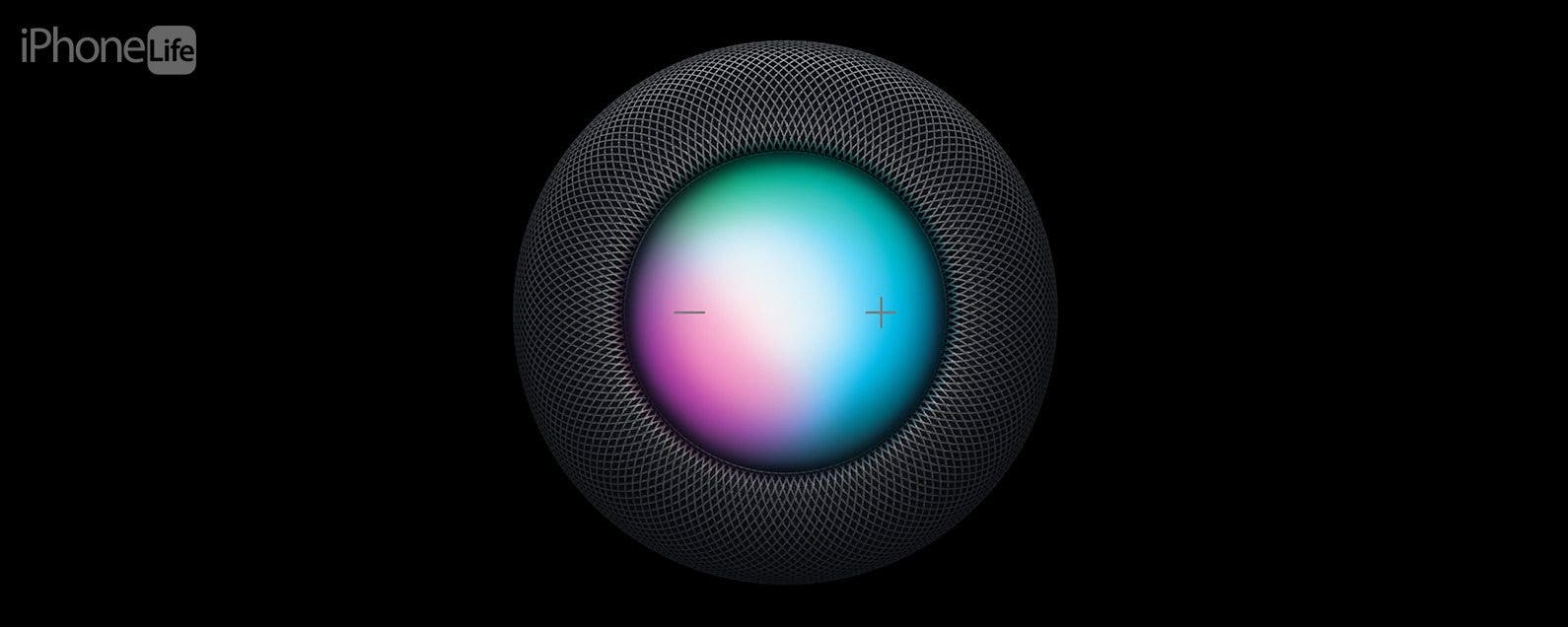 Apple originally released the HomePod in 2018 and later discontinued it in 2021, leaving the HomePod mini as the company's sole smart speaker. However, on January 18, Apple announced that a second-generation HomePod will be released in 2023. Available starting February 3, the new HomePod brings new ways to control your smart home and offers a brand-new listening experience with support for Spatial Audio tracks.
Innovative Smart Home Features
The second-generation HomePod comes packed with a plethora of new smart home features. You can now use Siri to create recurring automations for your smart devices, such as lights, thermostats, blinds, fans, etc., while also controlling multiple devices at once.
HomePod also has a built-in temperature and humidity sensor which can measure indoor environments. In addition, the new HomePod utilizes a new feature called Sound Recognition to listen for smoke and carbon monoxide alarms. If it detects these sounds, it will send a notification to your iPhone so that you can take action immediately.
Related: Can You Listen to Conversations or Eavesdrop with HomePod?
A New Listening Experience
According to Apple, the second-generation HomePod offers exceptional audio quality. The custom-engineered high-excursion woofer delivers strong, intense bass while five tweeters around the base work in unison to provide remarkable high frequencies. The first-generation HomePod had seven tweeters, so sound comparisons between the two should be interesting.
The S7 chip which powers this new smart speaker includes room sensing technology, which allows HomePod to determine if a wall or other obstacles are nearby. With precise directional control of its tweeters, it can then redirect audio away from the wall, ensuring your music is always crystal clear, no matter where you choose to place your HomePod.
Like the HomePod mini, the second-generation HomePod can be used as a stereo pair, if you have two of them. This splits the left and right audio channels between your HomePods while keeping them in sync, which creates an immersive listening experience. It should be noted that a stereo pair requires two of the same model HomePods. So, for example, if you already own a first-generation HomePod or a HomePod mini, you will not be able to use those to create a stereo pair with the new second-generation HomePod.
Seamless Integration with Apple Devices
HomePod is designed to work seamlessly with your other Apple devices, allowing you to hand off music, podcasts, and phone calls from your iPhone to your HomePod. Additionally, HomePod can recognize up to six different voices, making it easier for each member of your household to control it. It can also act as a speaker for your TV and you can use Siri to control your Apple TV hands-free.
While the second-generation HomePod has all new internal components, the exterior design remains mostly the same. This time around, it comes in two colors, white and midnight. The HomePod is available for pre-order now at $299 and will be available starting February 3. Next, learn how to turn off your HomePod's Always Listening feature for more privacy and how to improve Bluetooth range!
Images courtesy of Apple.