By

Conner Carey
Updated 12/15/2021
iOS 11 makes scanning documents in the Notes app pretty darn easy. The Scan and Sign feature is very helpful for storing paper items electronically, allowing you to access printed information from anywhere and even sign and share your documents as needed. Here's how to scan and modify documents in Notes with iOS 11 on iPhone.
How to Add a Document to a New or Existing Note
Sometimes, you just want your notes and documents in the same file for easy access. iOS 11 allows you to add a document to an existing note or add a document to a new note. Here's how:
Open Notes.
Tap the New Note icon or open an existing note to add a document.
Tap the white + icon in the horizontal tool menu. (If the tool menu is missing, add the menu by tapping the gray + icon.)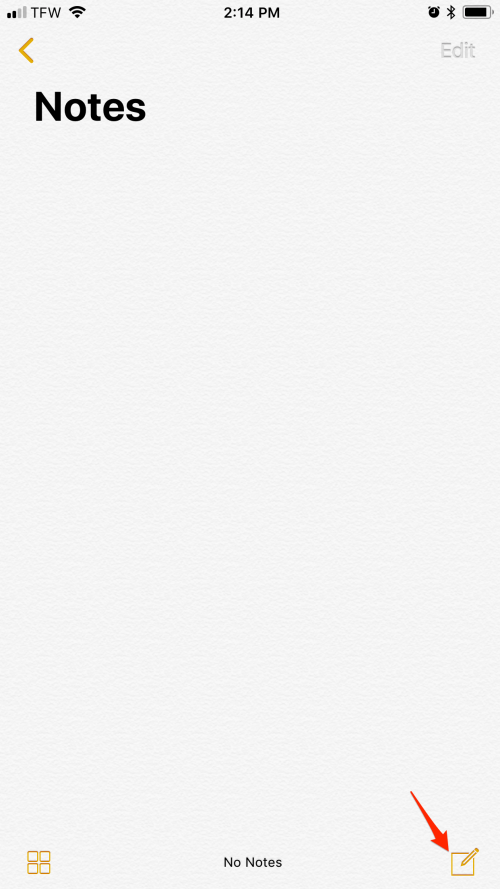 * This post is part of iPhone Life's Tip of the Day newsletter. Sign Up. *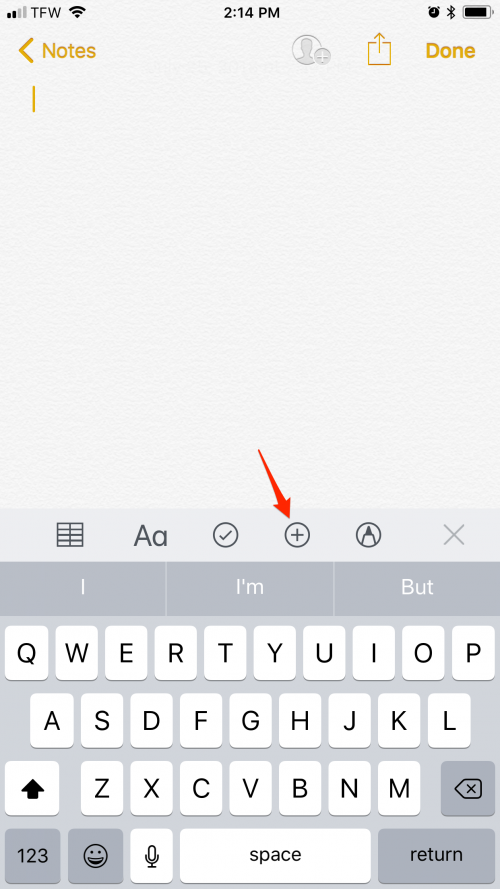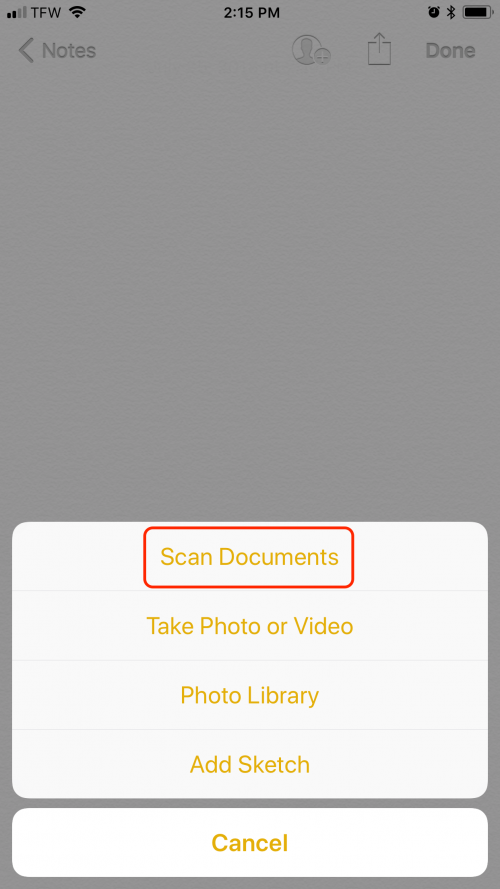 Your iOS device will be set to Auto Scan. Personally, I prefer to scan the document manually. To switch between Auto and Manual, tap the top right. 
Press the shutter or your phone's volume up button to manually scan your document. 
From here, you can drag the corners to make sure your entire document has been scanned and then tap Keep Scan.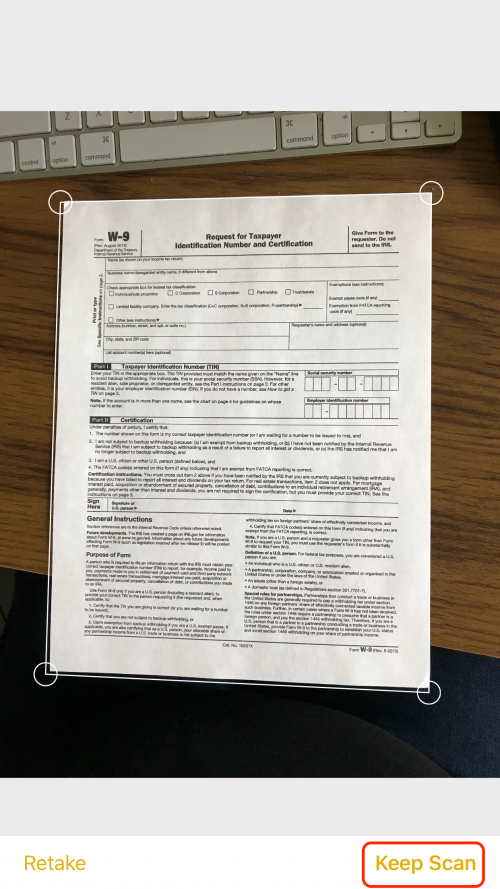 Now, your document is embeded in the body of your note. When you're finished with your note, tap Done.
Pro tip: For quicker note-taking, consider using the built in voice-to-text function! 
How to Add Text & Sign a Scanned Document
Your scanned document is now saved in a PDF format which you can edit, sign, and send via email, Messages, or AirDrop. Here's how to add text and sign your document:
Adding Text
Open the note containing your document.
Tap the document you want to sign.
Tap the top right icon to edit the document.
Tap Markup.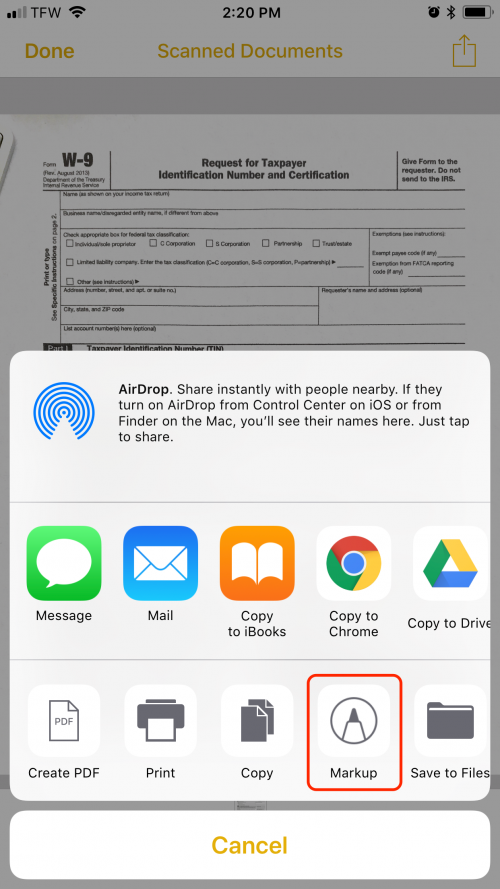 To add text, tap the + icon.
Tap Text.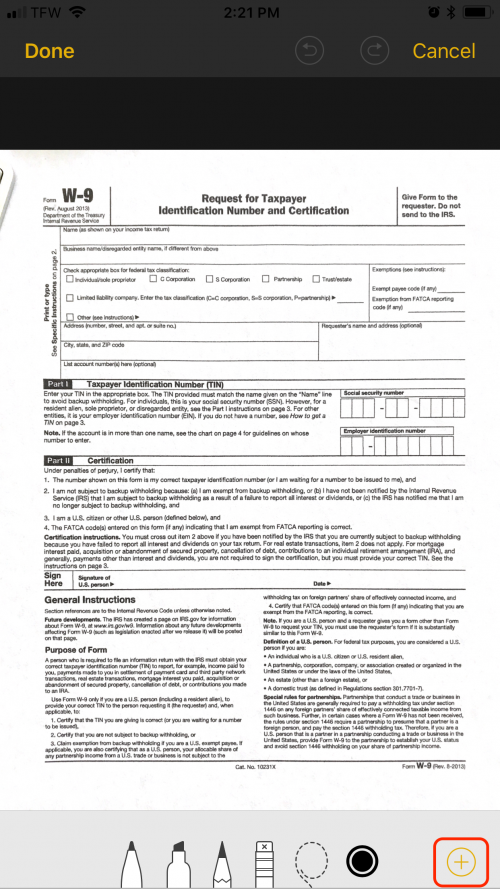 To change the font size, tap the aA icon.
From here, you can change the text size, font, and justification.
To reposition the text, simply hold and drag the text into place.
Adding Your Signature
In the Markup menu, tap the + icon.
Tap Signature.
Sign the line with your finger and tap Done.
Drag the blue dots to resize the signature.
To reposition the signature, hold and drag into place.
You can also edit and sign a PDF in the FIles app on your iPhone or iPad.
Sharing Your Signed Documents
Open the note containing the document you want to share.
Tap the top right icon.
Select your delivery method.
Your document will be attached to your delivery method as a scanned and signed PDF. When you're finished with your message or email, just tap send and your modified Document will be on its way. Next, learn how to save a file as a PDF on your iPhone or iPad.