By

Conner Carey
Wed, 02/15/2017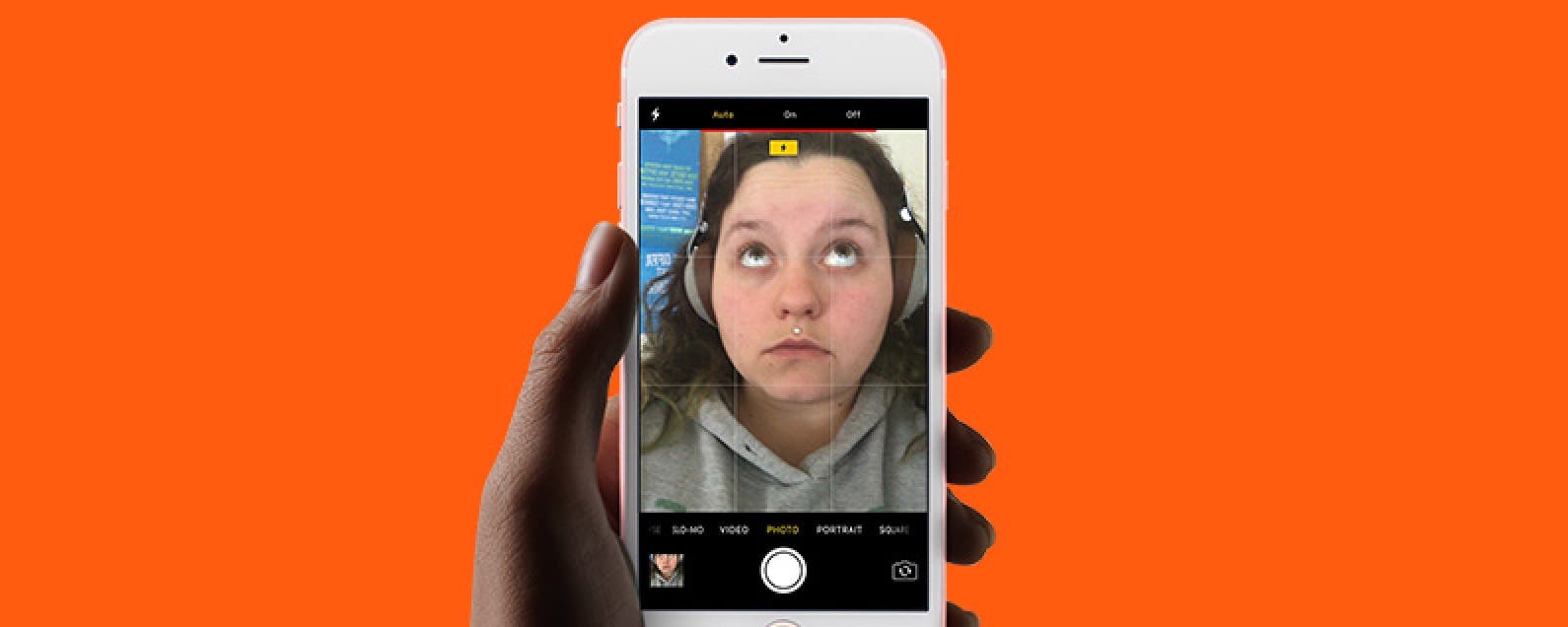 * This post is part of iPhone Life's Tip of the Day newsletter. Sign Up. *
The iPhone 6s and 6s Plus and iPhone 7 and 7 Plus have a selfie flash for illuminated pictures of your face. If you find yourself in a low-light area, but you absolutely must take a selfie photo, you can turn the flash on to snap a photo that isn't too dark. You can also set your selfie flash to auto so that the camera decides when it should and shouldn't be used. But if you find the auto setting isn't always right, you can turn the selfie flash off on your iPhone too. Here's how to turn the selfie flash on and off on your iPhone.
Related: How to View Burst Photos on iPhone
How to Turn Selfie Flash On & Off on iPhone
Open the Camera app.

Open Control Center and tap the camera icon.

Or find Camera app on iPhone and open.

If you hae a phones with 3D Touch, you can jump straight to selfie mode by 3D Touching the Camera app and selecting Take Selfie.

Tap the camera icon in the lower right corner to turn on the front-facing camera.

Tap the lightning bolt icon in the upper left corner.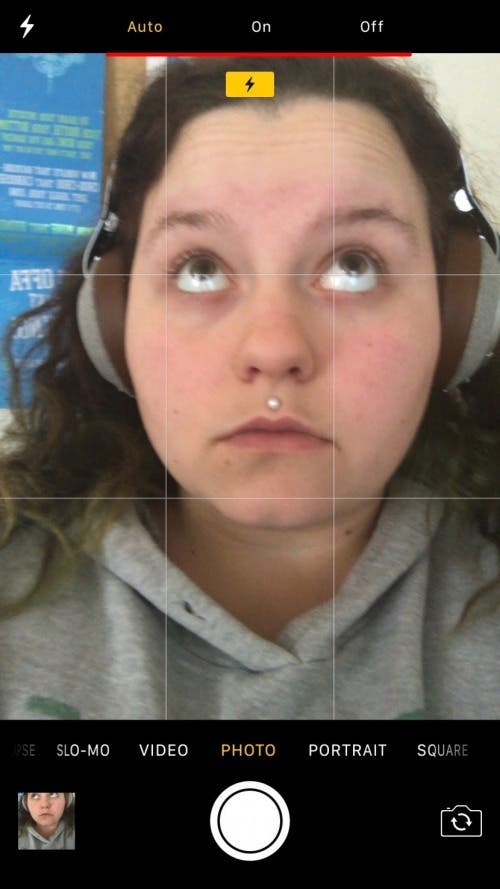 This will allow you to select Auto, On, or Off.

To turn your selfie flash off, tap Off.

To turn your selfie flash on, tap On.

To allow your camera to decide when the selfie flash is needed, tap Auto.