By

Olena Kagui
Updated 03/07/2023
Is your Apple Watch microphone not working? This can be caused by a physical blockage of the microphone, a software issue, or an incorrect Apple Watch setup. We'll help you fix it no matter what's causing your Apple Watch microphone issue!
How to Fix Your Apple Watch Microphone Not Working
These steps are listed in order of the most common problems that are the easiest to test or fix and progressing to the issues that are more time-consuming to troubleshoot.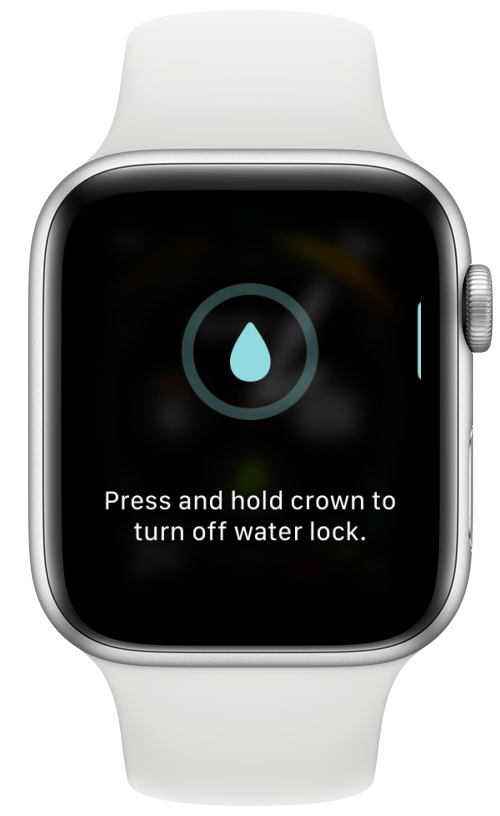 1. Learn How to Clean Your Apple Watch Microphone Safely & Regularly
Your tech needs to be cleaned regularly to keep working properly, just like everything else in your life. Apple suggests that you wipe your Apple Watch with a dry cloth that is lint-free and nonabrasive; a camera or glasses lens cleaner is a great option. Although a 70 percent isopropyl alcohol wipe, 75 percent ethyl alcohol wipe, or Clorox Disinfecting Wipe can be used on the surfaces of the watch, you have to be careful and avoid bleach and hydrogen peroxide. To specifically clean the microphone, remove your Apple Watch bands and take the watch off your charger, next:

Discover your iPhone's hidden features
Get a daily tip (with screenshots and clear instructions) so you can master your iPhone in just one minute a day.
Wipe your Apple Watch with a dry or damp non-abrasive lint-free cloth first.
Next, hold your watch under clean, warm running water. Make sure to place the microphone under the running water; you may also want to take the opportunity to clean out your other ports as well.

Once you no longer see any debris, gently wipe your Apple Watch again with a dry, non-abrasive lint-free cloth.
Unlock your watch and open the Control Center by swiping up from the Home Screen.



Tap the water drop icon.


Hold the button on the Digital Crown until the watch ejects the water. This will create a vibration and sound that will remove the water from the speaker, which may also help clear the microphone. Now, test your microphone!


Pro Tip: If you are running an older watchOS, you may need to turn the Digital Crown instead of holding it down in step 6. This was changed with the watchOS 8 update.
Hopefully, this helped fix your microphone issue! It is best to clean your Apple Watch regularly to avoid future problems and to keep it looking brand new. If you want to learn how to clean your Apple Watch bands, read this next.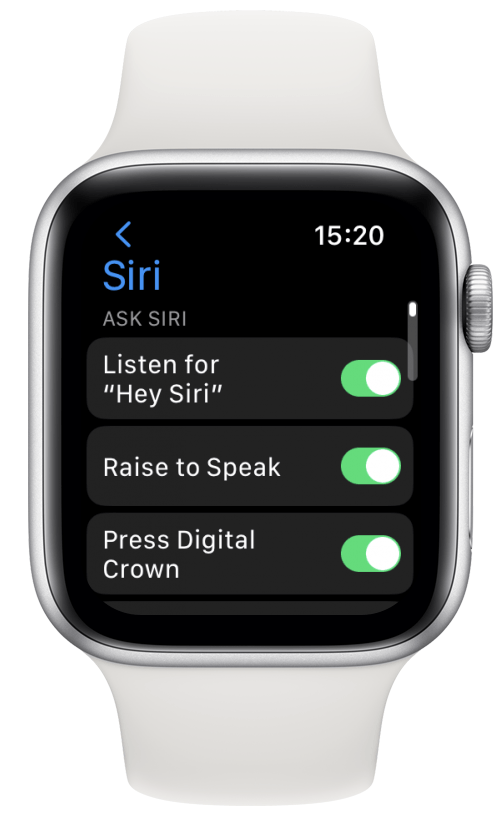 2. Double Check Your Apple Watch Settings
For issues such as Siri not working on Apple Watch, the fix may be as easy as checking your settings!
Wake your Apple Watch, press the Home Screen button, and open Settings.


Scroll down and tap Siri.



Make sure that the method you wish to ask Siri questions is toggled on. I like to have all three options toggled on.


Next, tap Siri Responses.



Make sure your Spoken Responses are Always On. If you have Headphones Only selected, you will only hear Siri respond via headphones or earbuds, which will make it seem like Siri isn't working.


If you experience your Apple Watch Walkie-Talkie not working, and that's why you believe your microphone is not working, you may want to check that your Walkie-Talkie is on. Open the Control Center from your Home Screen and make sure the Walkie-Talkie icon is yellow. To learn how to use your Apple Watch Walkie-Talkie, read this.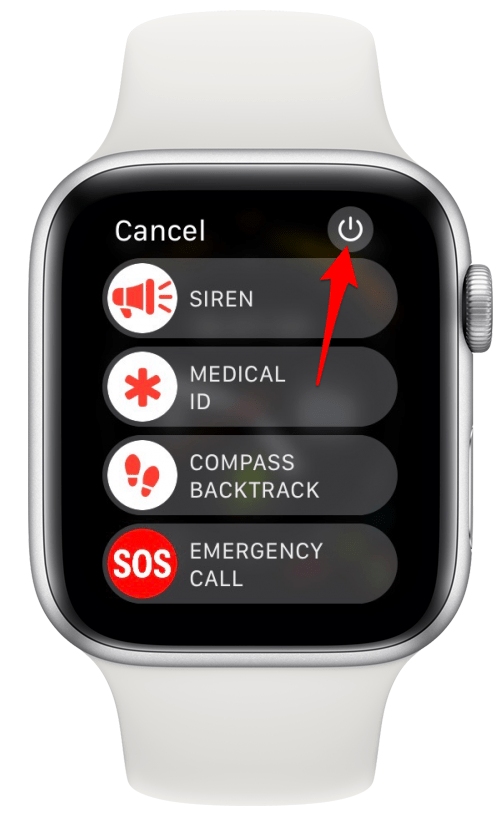 Related: 25 Best Apple Watch Games for Apple Watch Ultra & Older
3. Restart Your Apple Watch by Turning it Off & Back On Again
Restarting your device can fix a lot of random glitches, so it should always be one of your first troubleshooting steps. To restart your Apple Watch, simply turn it off, wait a few minutes, then turn it back on again. If you need steps with screenshots to show you how to turn your Apple Watch off and on, read this. Try restarting your iPhone as well since the two devices work together so closely.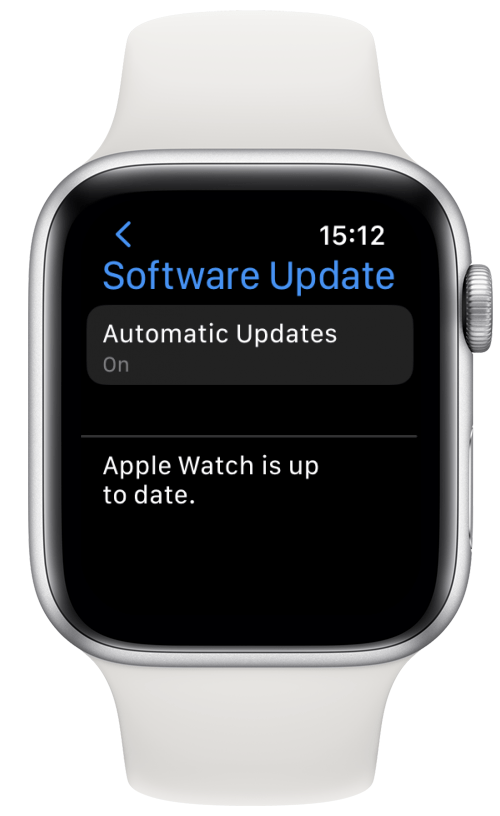 4. Make Sure Your Apple Watch Is Updated to the Latest Software
Software updates don't just give you new features; they also fix known problems and security breaches. It is always a good idea to keep your Apple Watch up to date. You can check for an update by opening General in your watch Settings (directly on your watch or your iPhone's Watch app) and tapping Software Update. If you see that your Apple Watch is up to date, move on to the next step. If not, follow these steps to update your Apple Watch. 
5. Try Using Force Restart on Your Apple Watch
If a regular restart didn't work, you might want to try doing a Force Restart. This can help fix more serious glitches, such as the Apple Watch microphone not working. Press and hold the Side Button and Digital Crown for at least ten seconds. You can read this article for more tips on how to restart your Apple Watch.
6. Re-Pair Your Apple Watch with Your iPhone
If none of the other steps work, the next step is to unpair and re-pair your Apple Watch with your iPhone. This is more time-consuming than the other steps, so make sure you try them all first. You can unpair your Apple Watch from your iPhone from your iPhone's Watch app. Once it is successfully unpaired, you'll need to pair it to your iPhone again by following the on-screen directions in the Watch app. When you unpair your Apple Watch from your iPhone, it will automatically back up the data, so you shouldn't worry about data loss under normal circumstances.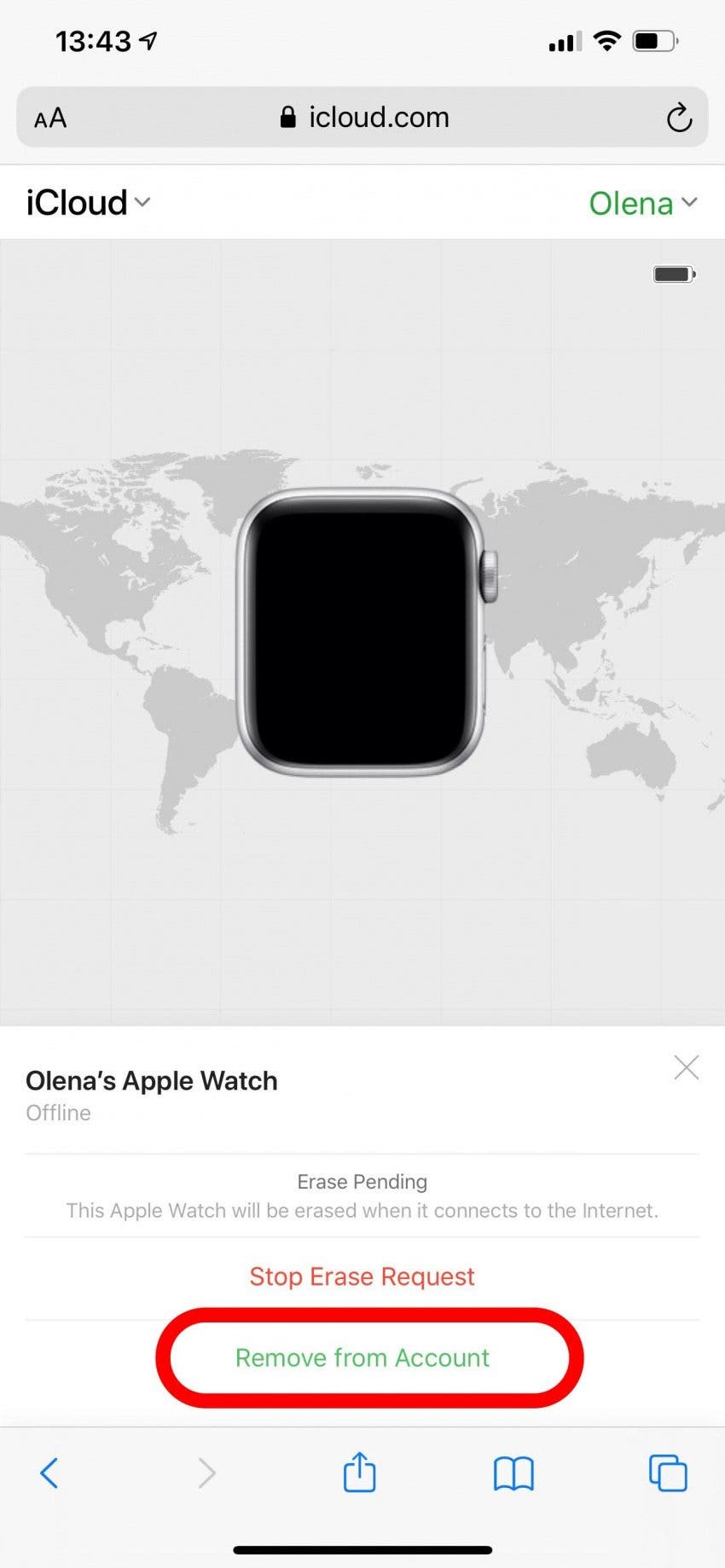 7. Factory Reset Your Apple Watch
If all else fails, you may want to try factory resetting your Apple Watch. Doing this is very time-consuming and there is a small risk of data loss, so this should be your last resort. To factory reset your Apple Watch, you unpair it from your iPhone and remove it from your iCloud. For step-by-step instructions to show you how to factory reset your Apple Watch without losing data, read this.
8. Reach Out to Apple Support
If nothing has helped, we are sorry; we understand your frustration. The next step is to reach out to Apple Support and see if they have other tips. However, they will likely give you these same steps and recommend you bring it in to have it looked at by a professional. If you have AppleCare or AppleCare+, you may be able to get it fixed for free! You can check if your warranty is still valid on Apple's website; you'll need to know your Apple Watch serial number. If your watch is beyond repair and you want to upgrade to a new model, check out or comparison article to help you buy a new Apple Watch that's right for you.
'why can't people hear me on FaceTime?' with this FaceTime troubleshooting article
.