By

Conner Carey
Updated 09/22/2022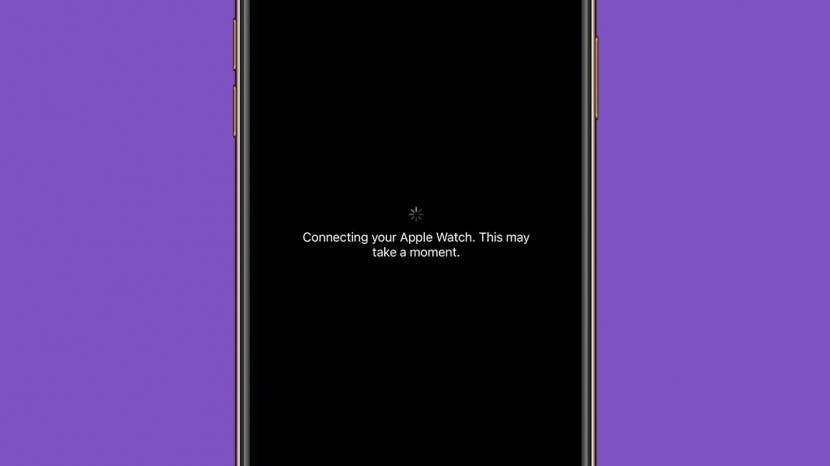 * This post is part of iPhone Life's Tip of the Day newsletter. Sign Up. *
Pairing an Apple Watch the first time is self-explanatory, but there are extra steps to take to re-pair your watch with a new phone. I'll walk you through unpairing your Apple Watch from your original device and backing it up safely, then I'll teach you how to connect your Apple Watch to your new phone.
Jump To:
How to Pair Apple Watch to New Phone
Now, let's pair your Apple Watch with your new iPhone. All you need to do is open the Watch app and follow the instructions to customize notifications, settings, and features such as Workout tracking. Here's how to pair the Apple Watch:
Open the Watch app on your new iPhone.



Tap Start Pairing.


Tap Set Up for Myself.



Hold your Apple Watch up to the Camera as instructed. If nothing happens after a few seconds, tap Pair Apple Watch Manually and follow the on-screen instructions.


As long as you created the iCloud backup of your iPhone correctly, you will see the option to Restore from Backup; tap it. If you select Set Up as New Apple Watch, you will not retain your previously used settings and will start set up from scratch. If you don't see the Restore from Backup option, then there may be an issue with your iPhone backup.



Select the correct backup by tapping it. You can refer to the Apple Watch model and the time of the latest backup if you aren't sure which to select.


Tap Continue.



After a few minutes, tap Agree to accept the Terms and Conditions. If you tap Disagree you will not be able to proceed with the pairing.


Next, you'll be opted to create a passcode. While you can skip this step by selecting Don't Add Passcode, I highly recommend creating one. To create a four-digit passcode, tap Create a Passcode. For a longer passcode, tap Add a Long Passcode. I prefer to create a regular four-digit passcode, although a longer one can be more secure (but harder to remember.)



Create a passcode by tapping the digits on your Apple Watch.


You'll be asked to re-enter the code to confirm it.



Next, you'll be walked through some basic setup steps, you can tap Set Up Later in the Apple Watch App to skip these for now. I'll opt to skip these for the purpose of this tutorial; however, I like to complete the setup properly because I tend to get lazy to set it up later on, and I prefer the simple steps during the initial setup. Keep tapping Continue until all setup steps are complete.


If you experience your Apple Watch not pairing to your new phone, check out these troubleshooting tips. If you are interested in more tips on iPhone settings, iCloud backups, Apple Watch use, and more, you'll enjoy our Tip of the Day Newsletter.
Related: 12 Ways to Save Apple Watch Battery Life
How to Unpair Apple Watch from Old Phone
Before you can pair your Apple Watch to a new iPhone, you must first unpair it from the original phone it is paired to. The good news is that the steps below will automatically back up your Apple Watch, so you won't lose any data or skip a beat once you pair it to your new phone.
Open the Watch app on your iPhone.


Tap the My Watch tab at the bottom of the screen.



Select All Watches in the upper-left corner.


Tap on the info icon (the letter "i" with a circle around it).



Tap Unpair Apple Watch.


Tap Unpair [Your Name]'s Apple Watch to confirm and create a backup of the latest data.



Enter your Apple ID password and tap Unpair.


You will see this screen until the unpairing is complete.


Next, create an iCloud backup of your old iPhone then transfer that content to your new iPhone.
Ta-da! You've paired your Apple Watch with a new iPhone! Do you often misplace your iPhone? If so, a fun tip is that you can actually find your lost iPhone using your Apple Watch.