By

Leanne Hays
Updated 12/05/2023
What to Know
Apple's September 2023 software update, watchOS 10, is now available to download.
We've seen some changes in watchOS 10, including a new way to access the Control Center and a new Mood Tracker.
In order to use watchOS 10 on your Apple Watch, you will need to install iOS 17 on your iPhone.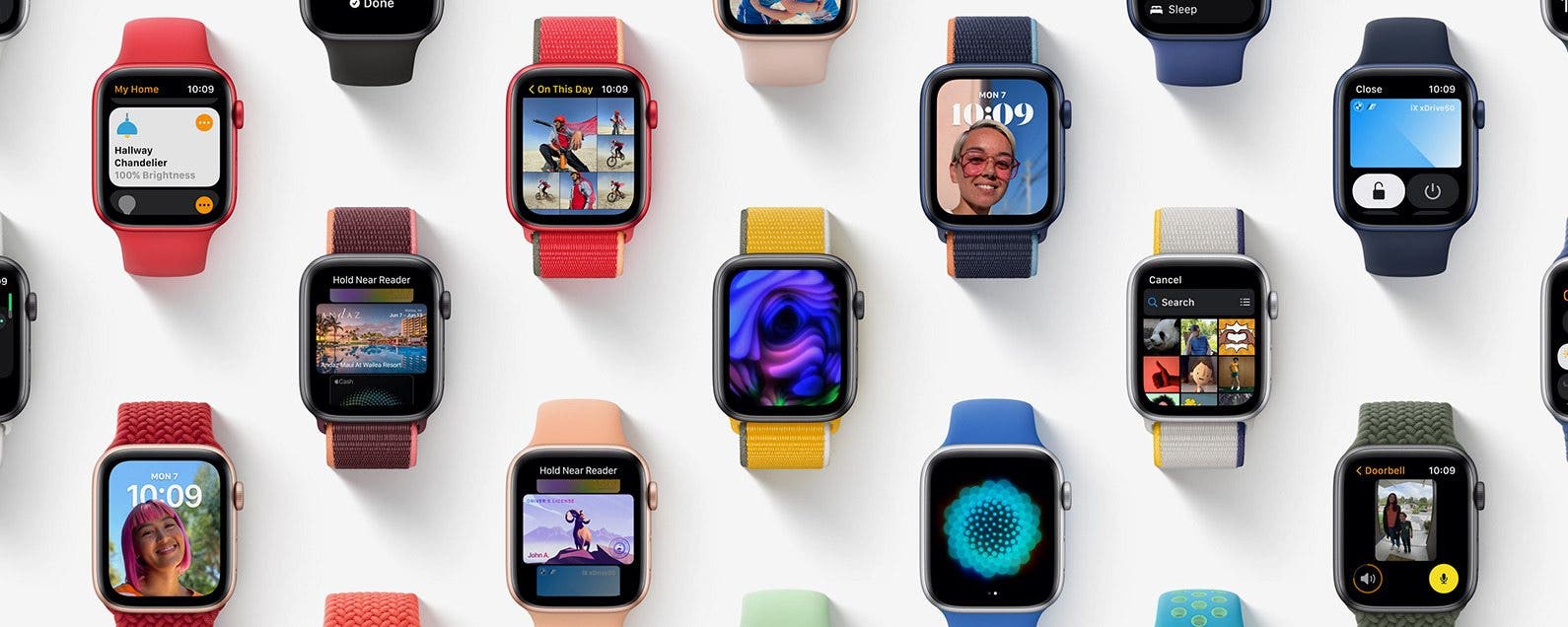 Here's how to update your Apple Watch; we'll cover which Apple Watches are compatible with watchOS 10 and how to get the watchOS 10 download so you can take advantage of the new Apple Watch update!
Jump To:
How to Update an Apple Watch to watchOS 10 (2023)
The latest Apple Watch update brings exciting new features to your watch and helps improve existing software and fix known bugs. Here's how to update your Apple Watch to watchOS 10! Be sure to check out our free Tip of the Day for more great Apple Watch tutorials.
What You Need for the watchOS 10 Update & Compatibility
System Requirements
Note that not all watchOS 10 features are available on all devices. watchOS 10 requires an iPhone XS, iPhone XR, or later with iOS 17 and one of the following Apple Watch models:
Apple Watch Series 4
Apple Watch Series 5
Apple Watch SE
Apple Watch Series 6
Apple Watch Series 7
Apple Watch Series 8
Apple Watch Series 9
Apple Watch Ultra
Apple Watch Ultra 2
A lot of people in our Facebook group ask, "Why is my Apple Watch update so slow?" Please keep in mind that it's normal for an Apple Watch software update to take up to an hour, so make sure to update when you don't need to use your watch; overnight is ideal. Also, there may be background tasks running even after the update is complete, and this may negatively impact your battery life for a few days after the watchOS update. You can expect software updates to fix bugs and even result in your Apple Watch being more accurate at recording active and total calories.

Discover your iPhone's hidden features
Get a daily tip (with screenshots and clear instructions) so you can master your iPhone in just one minute a day.
How to Update Your Apple Watch to watchOS 10 Using Your iPhone
If you don't see the update as available right away on September 18, give it a day or two. By then, the software update should be rolled out to all users. Don't forget to back up your Apple Watch by backing up the iPhone it's paired with before you update to Apple's latest operating system.
Be sure the iPhone paired to your Apple Watch is updated to iOS 17. 

A progress wheel will appear on your Apple Watch; don't quit the Watch app or restart your Apple Watch or iPhone until the update completes.
How to Update Your Apple Watch without an iPhone
If your Apple Watch is already updated to watchOS 6 or later, you don't need your iPhone to install watchOS 10 or future updates. All you need to do is:
Make sure your Apple Watch is connected to Wi-Fi.
Open the Settings app on your Apple Watch.



Tap General.


Next, tap Software Update. 



Tap Install if you see that watchOS 10 is available.
Follow the on-screen instructions to install watchOS 10.
FAQ:
Why is my Apple Watch not updating? There are several reasons your Apple Watch won't update; we'll show you how to fix the problem. 
When should I upgrade my Apple Watch? You should update your Apple Watch every time Apple releases a new update. Keeping all your devices up to date helps prevent bugs, security breaches, and battery drain.
Do Apple watches need to be upgraded? You do not need to update your Apple Watch for it to function. However, it is best practice to keep your devices up to date. If you miss an update every now and then, that's really no problem. But do try to keep Apple devices updated at least once a year. 
Welcome to watchOS 10! It may take a while for you to get used to all the new features. We'll keep publishing guides to help you navigate your updated Apple Watch.