iOS 16's new security feature boosts protection while copying & pasting between apps, but the feature is honestly pretty annoying.
By

Rachel Needell
Wed, 10/19/2022
If you've updated to iOS 16 or have a new iPhone 14, you've definitely noticed the new paste permission feature. Every time you want to copy text or data from a website or app to literally anywhere else, your iPhone will ask, "'App' would like to paste from 'App.' Do you want to allow this?" While keeping my info secure is always nice, I can't be the only one wondering if this is really necessary.
Related: Watch Alarm Not Working Fixed: How to Set Alarm on Apple Watch (watchOS 9)
How to Turn Off "Allow Paste" Permission
Unfortunately, you can't give an app permission to access the clipboard before pasting from another app in iOS 16. This may potentially change with future software releases, but for now, you will need to continue to select Allow Paste when pasting between apps. However, once you've given an app permission to paste within another app, you shouldn't be asked again. (Although some iOS 16 users are reporting differently, which could be evidence of a bug that's yet to be worked out with the new software). If you like tips like this that get straight to the point, be sure to sign up for our free Tip of the Day!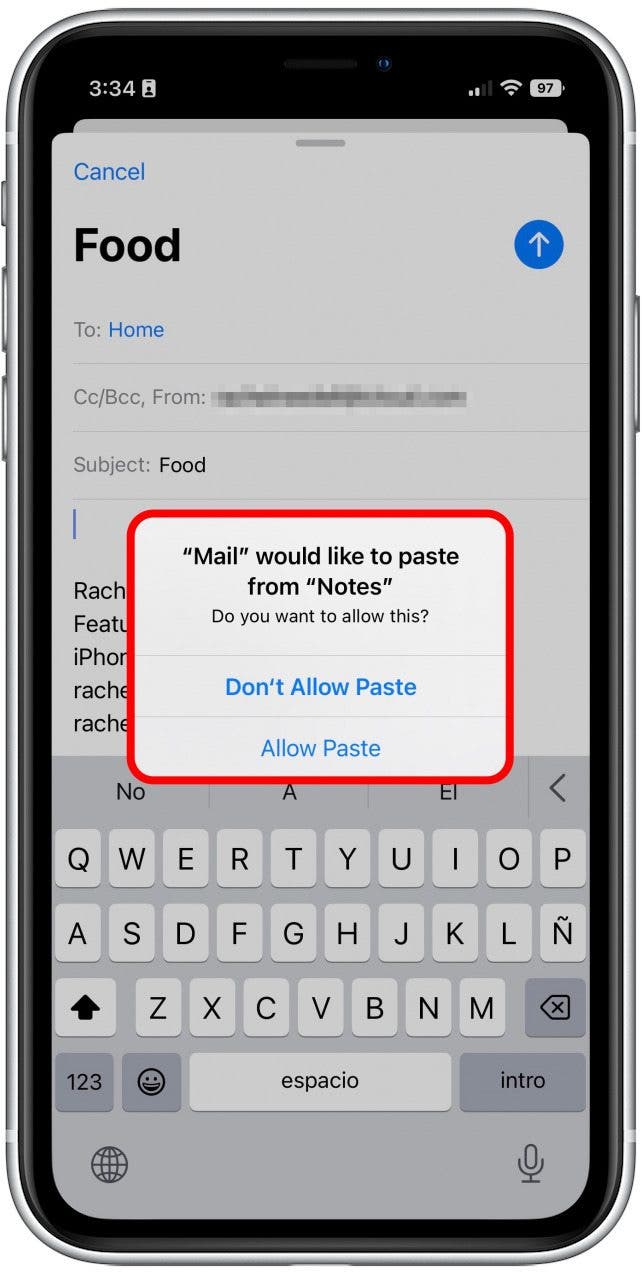 As for why the new iOS has started asking for this permission, it seems to be a case of a few bad apples spoiling the bunch. There were some apps that were known for dishonestly accessing copied data via the clipboard, and Apple responded by sending users notifications when this occurred. However, users could do little to prevent the behavior. Now, with iOS 16, this new paste permission feature is implemented across all apps and with no way to disable or allow an app permanent access to the clipboard before attempting to paste.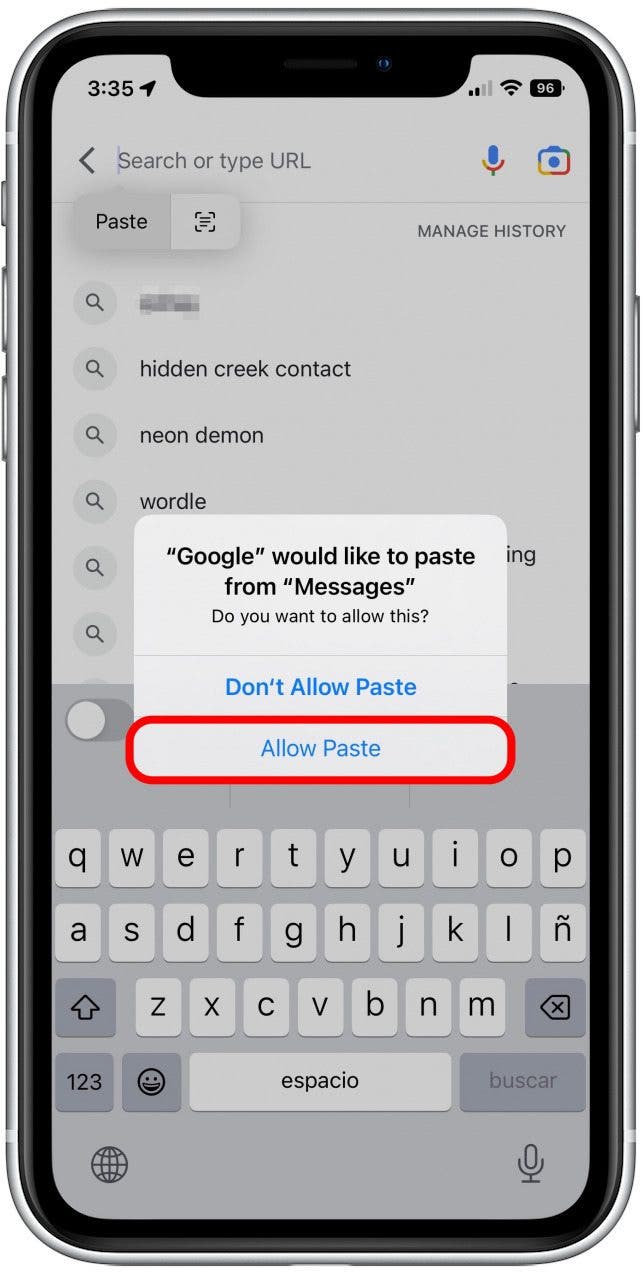 People have a lot of questions, and my best recommendation is to send Apple feedback at apple.com/feedback/iphone/. While increased security is extremely valuable in this day and age, if a feature really bothers you or affects your device's daily use, feel free to reach out and let them know your complaints!