By

Dig Om
Mon, 04/17/2017
With the debut of the iPhone 7 and the notable absence of a headphone jack, Apple made its stance clear that wireless technology is the way of the future. Fortunately, there are a lot of incredible Bluetooth products to choose from. The following headphones and speakers promise to deliver top-quality audio and provide the freedom of wireless connectivity. Wherever your adventures take you, you'll find something here to keep you conveniently connected.
Related: Best Bluetooth Accessories for Your Summertime Travels
Best Wireless Bluetooth Speakers
One of this speaker's most unique features is its dual audio sources. It boasts a 2-inch front-facing driver along with a 2-inch rear-facing bass radiator, which combine to unleash a truly impressive sound, particularly for a speaker of such diminutive size. The Voombox Travel 3 is rated IP44 weather and shock resistant, and promises 6 hours of playback on a single charge. Like all of the speakers featured here, the Voombox has a built-in microphone allowing for full speakerphone functionality.
Roughly the dimensions of a small thermos or bottle of water, this speaker packs a bevy of remarkable features into its petite frame. It features an IPX7 waterproof design and blasts an impressive 90 decibels of 360-degree sound from its two 45 mm drivers and two 80 mm passive bass radiators. You'll get 15 hours of playback from a charge and you can control the Boom's audio from two devices at the same time. It also has an iOS app that enhances its capabilities, and makes it possible to pair two Booms to the same device for authentic surround-sound acoustics.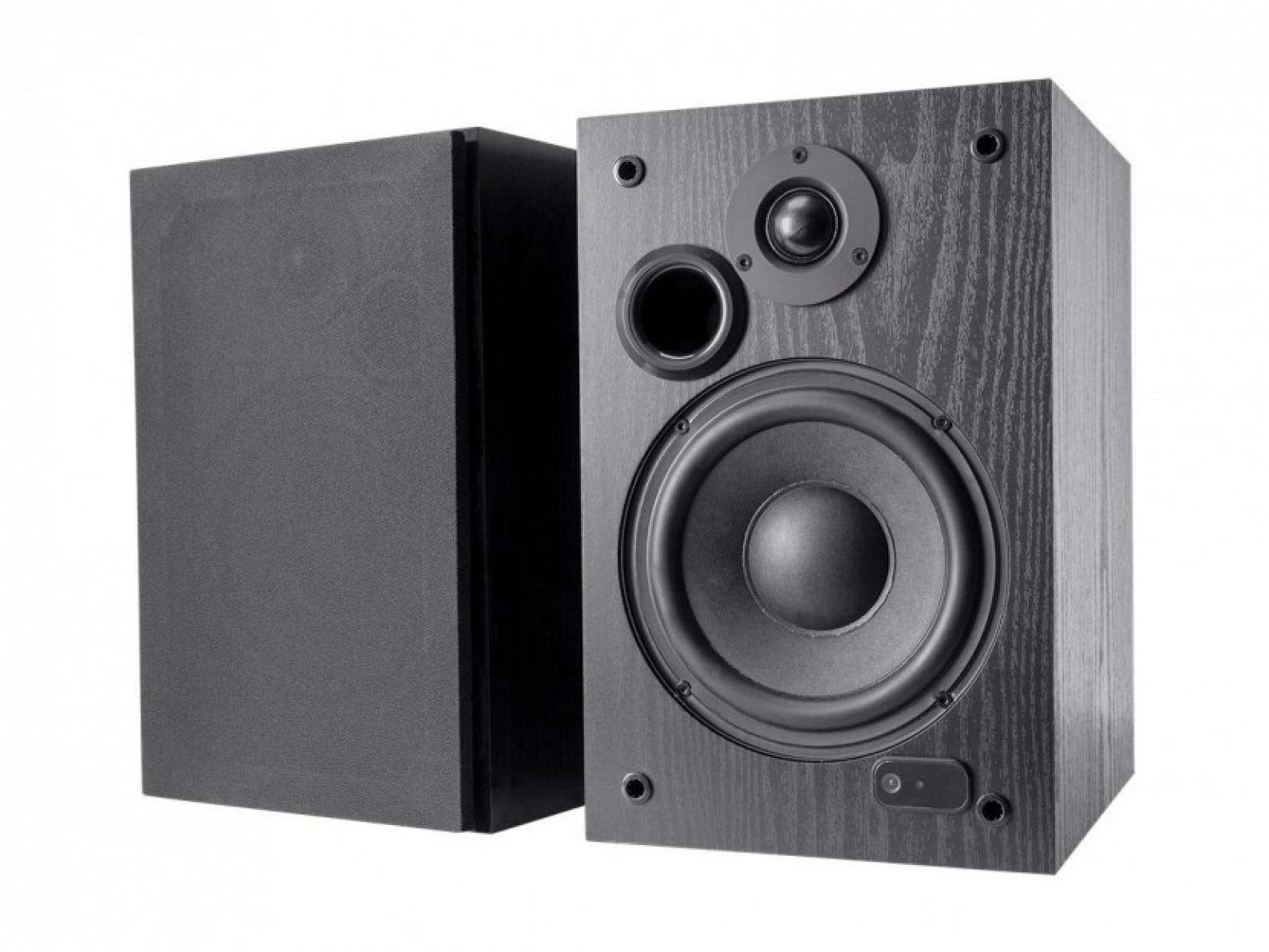 Like its name suggests, the Monoprice Bookshelf speaker works great stationed on a shelf or in a variety of other placements in your home. It's perfect for just about any size room and will fit well on a shelf, a counter, a desk, or a table. You can buy them in a set or standalone, and each one has a large 6.5-inch woofer and a 1-inch silk dome loudspeaker for incredibly rich, crisp and clearly articulated audio. With a total of 200 evenly distributed watts powering these speakers, you need to be prepared for some serious ruckus when you crank it up (and remember to be considerate of your neighbors). This speaker offers users a variety of connectivity options besides Bluetooth, including dual RCA line inputs and USB input for connecting to your laptop or desktop computer.
The massive EcoBoulder is iP67-rated waterproof and dustproof, makingit is by far the most ruggedspeaker in this collection—it even floats! The EcoBoulder features a powerful, 3-speaker design with an 8-inch full-range driver, 8-inch rear woofer, and a 3-inch tweeter. It can run for 10 hours on a single charge and has two audio jacks for wired audio connections, along with digital AM/FM radio and an external microphone jack for PA or karaoke use. Two USB ports are built in to the speaker for charging your mobile devices, and it has a protective smartphone compartment for safely storing your device. You can even connect two EcoBoulders to the same source. Although this speaker is a big device, its size and weight are offset by its rugged wheels and luggage-style handle, which make for easy transport.
This little Bluetooth speaker is great for the bedroom: its speaker chamber delivers powerful sound, it has a dual alarm clock and customizable mood light settings, and it offers a built-in FM radio—giving you the option of waking up to Bluetooth audio or to your favorite radio station. With the iBT29, you can also customize the lighting hue that you want to wake up to. It even has a USB charging port so you can conveniently charge your devices while you sleep.
Best Wireless Bluetooth Headphones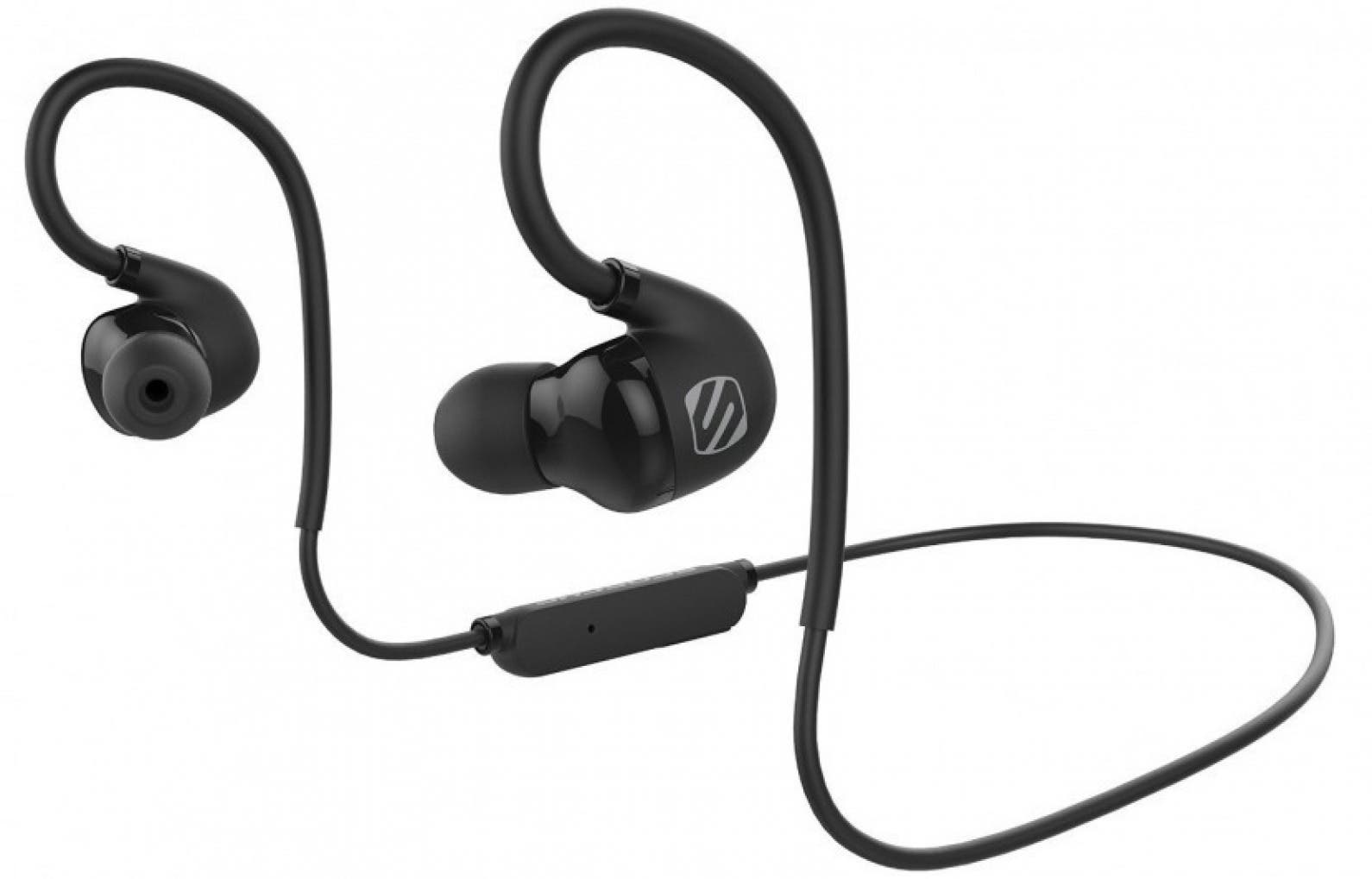 These in-ear headphones are designed for working out, with shapeable hooks that hold them securely in your ear, even during strenuous or fast-paced exercise. They are sweat- and water-resistant and promise up to 7 hours of playback time, in order to power you through several workouts between charges. The SportFlex AIRs include a carrying bag for travel, and like all of the headsets included here, allow for speakerphone functionality via a built-in microphone.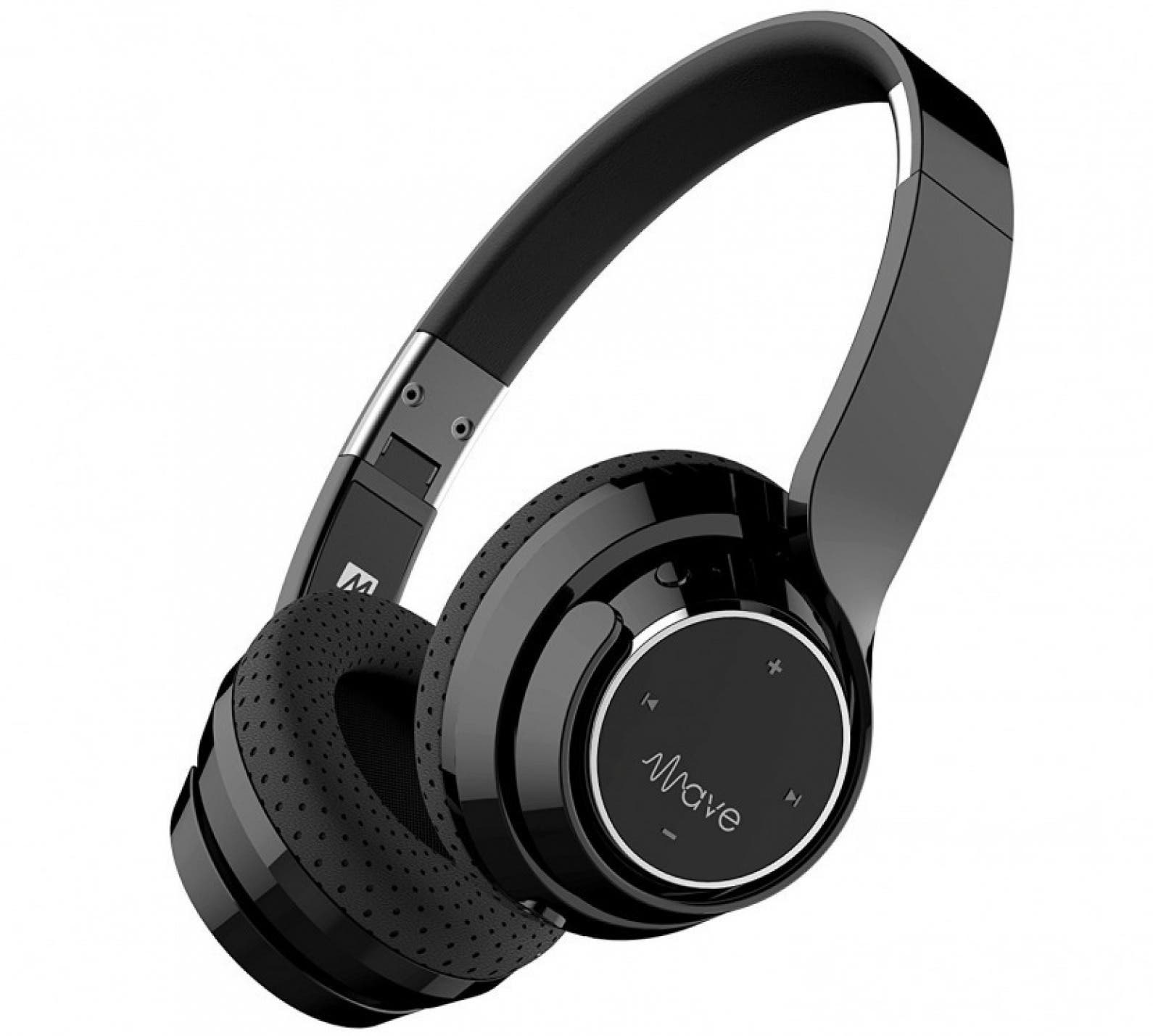 These lightweight, on-ear headphones are perfect for both long travel days and short commutes. They are exceptionally comfortable for extended listening sessions thanks to their comfy ear cushions and minimal weight. The Waves offer large, 40 mm drivers—often reserved for larger over-ear headphones—as well as 24 hours of playback on a single charge (which comes in handy if you'll be taking them on the road). Best of all, they fold up to half their size, making them super portable.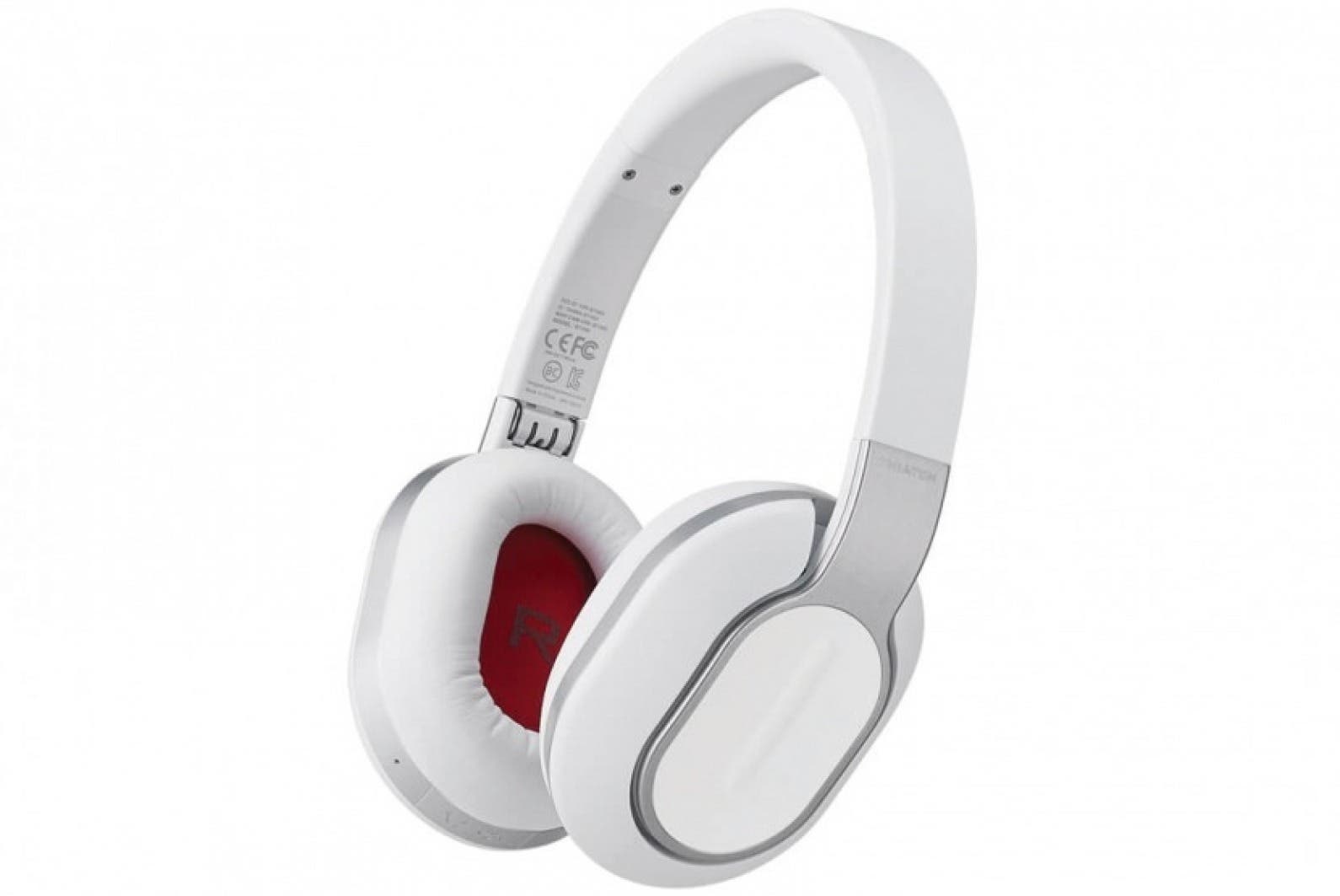 The Bluetooth 460s are a total steal. They possess many features only found in the highest-end Bluetooth headphones—but at half the price! Phiaton's headphones include an acoustic bass optimizer, as well as a smart play/pause feature, which detects when you remove the headphones and will pause your music until you put them back on. They also feature a touch-controllable interface, a fold-away design, and 40 mm high-performance drivers for a spectacular listening experience on par with the best of them.
These headphones are renowned for their ability to pump out massive bass without sacrificing overall audio quality. These sophisticated, modern-looking headphones are constructed of premium materials and built for durability and longevity. Not only that, but they boast a portable design and are capable of delivering a whopping 25 hours of playback on a single charge, making these an ideal pair of headphones for the modern-day mobile audiophile who is always on the go. The Urbanite XLs are also controlled via a touch-sensitive control panel, allowing you to control audio playback with simple, intuitive touch gestures.
The third-generation Zik headphones from Parrot are one of the best pairs of Bluetooth headphones on the market. All elements of these over-ear headphones combine to give the listener a premium audio experience. Along with their plush leather exterior and smart touch control panel for navigating playback, these headphones offer 40 mm precision crafted acoustic drivers and a rechargeable Li-Ion battery that provides 18 hours of playback. In essence, the Zik 3 headphones are everything that an audiophile could want and more. They also bring to the table advanced adaptive noise cancelling capabilities and a free iOS app for customizing sound settings. The Zik's app includes a 5-band graphic equalizer and the ability to recreate the acoustics of a variety of different listening environments—including the acoustics of a small room or even a large concert hall.