By

Donna Schill
Fri, 10/19/2018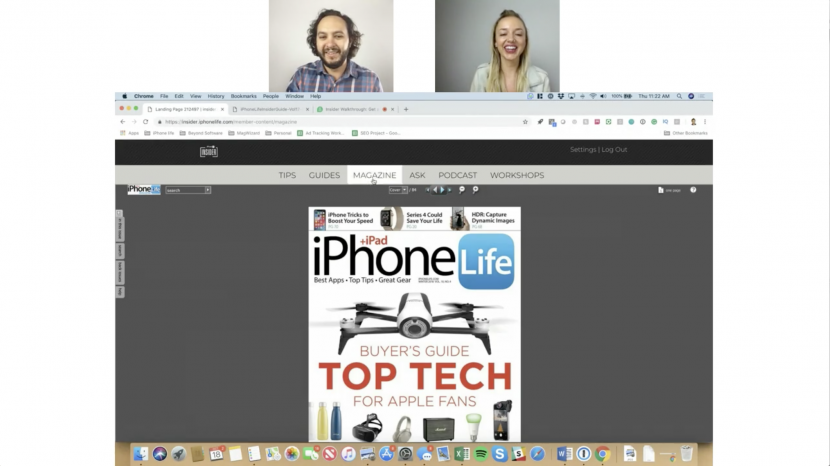 Check out our iPhone Life Insider walk-through workshop. In this workshop, iPhone Life CEO David and editor-in-chief Donna Cleveland give you a sneak peak of all the member-only content you get when you purchase a subscription to iPhone Life Insider. 
What to Expect from This Workshop
We want you to get the most you possibly can out of your membership to iPhone Life Insider. In this workshop, we answer all your questions and share best practices and tips for navigating the Insider site.
Here's a summary of what's covered:

Discover your iPhone's hidden features
Get one daily tip each day (with screenshots and clear instructions) so you can master your iPhone in just one minute a day.
Learn the difference between our iPhone Life Insider membership and free Tip of the Day newsletter.

Watch a sample video tip and learn how to navigate the Insider archive of over 1,000 tips.

Learn to navigate our in-depth guide library and find content tailored to your device, whether you have an iPhone, iPad, Apple Watch, or Apple TV.

Access iPhone Life magazine and our full digital archive on any device.

Learn easy ways to contact our experts for help with your tech questions.
If you have additional questions after viewing the workshop, email us directly or head over to the iPhone Life Facebook group and ask away!