Reopen closed tabs in Safari quickly and easily to save yourself the trouble of having to go back through your search history.
By

Jim Karpen
Updated 09/26/2021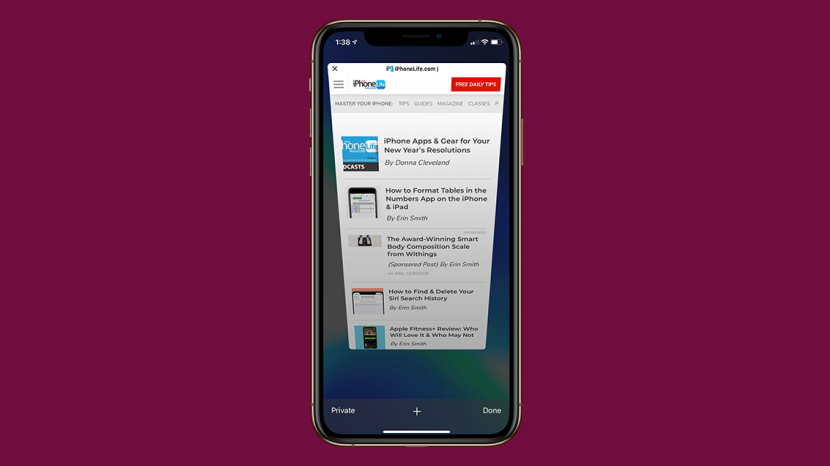 * This post is part of iPhone Life's Tip of the Day newsletter. Sign Up. *
I think all of us have accidentally closed a tab in Safari on our iPhones and wished we knew how to open closed tabs so we could get it back. Luckily, there's a simple way to reopen them! Let's get started learning how to open recently closed tabs on your iPhone.
Related: How to Quickly Close All Tabs in Safari on iPhone
Here's how to reopen recently closed Safari tabs:
Open the Safari app.
Tap on the pages icon in the lower-right corner of your display. 


 
Now, long-press the + icon (which is usually used to open a new tab) located at the bottom of your iPhone display.


 
This will show a list of your recently closed tabs.
Tap a page on the list to reopen that page in a new tab.


If you currently have no tabs open, the steps are the same! You'll simply be starting from a blank page instead of a current tab.
Safari can hold a fairly long list of recently closed tabs, so even if your child is playing around and deletes all of your open tabs, you should be able to open this screen up and quickly recover them.