By

Amy Spitzfaden Both
Tue, 10/31/2023
What to Know
Apple announced three new processing chips: the M3, M3 Pro & M3 Max.
The Macs launched with these chips were the new 14-inch & 16-inch MacBook Pro and the 24-inch iMac.
You can preorder the new models now and they'll be available November 7.
On October 30, Apple squeezed in what is probably its last announcement of the year by bringing us the third-generation M3 chip and refreshing its MacBook Pro line and the 24-inch iMac. The upgrades to these computers focused entirely on performance rather than design or special features, but the M3 chips bring big improvements to graphics processing, and signifies a noteworthy boost to the iMac, which was last updated with the M1 chip. Here's everything to know about Apple's latest Mac release.
Make Way for M3
Apple is boasting more processing for less battery life with the new M3, M3 Pro, and M3 Max chips, especially compared to the M1 and any computer still running Intel chips. However, even compared to its direct predecessor, the M2, Apple is boasting a 1.8 times improvement on GPU (graphics processing unit) speeds and a 15 perceent speed improvement for the CPU (central processing unit). This means it processes graphics faster than computers with the M2 can and there's a slight improvement in overall processing speed compared to its direct predecessor as well. Still, the biggest performance differences will be seen with upgrades from the M1 or Intel chips, with Apple promising a 60 percent improvement in processing speeds.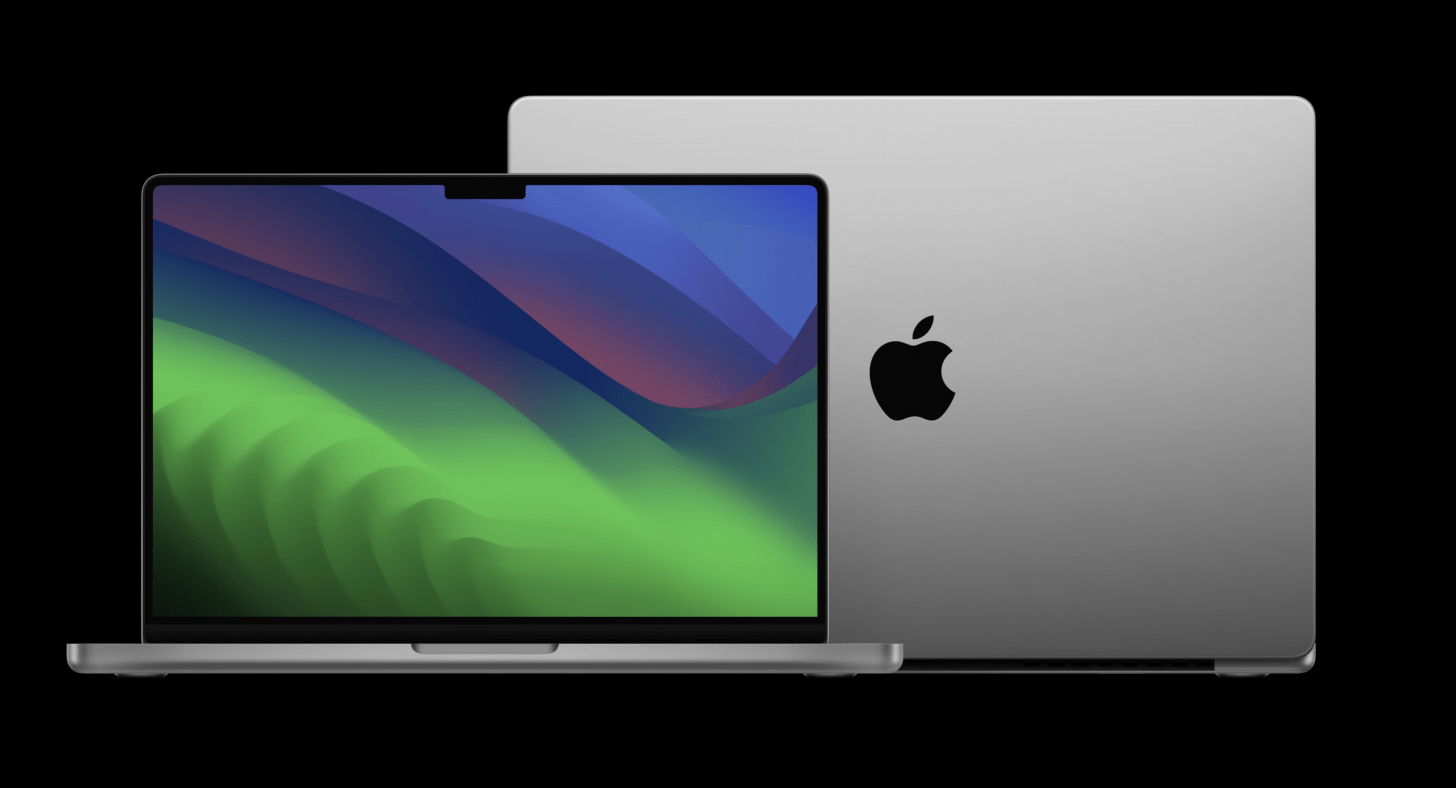 A Cheaper Entry to the MacBook Pro
Pricing
14-inch MacBook Pro M3 starts at $1,599
14-inch MacBook Pro M3 Pro starts at $1,999
14-inch MacBook Pro M3 Max starts at $3,199
16-inch MacBook Pro M3 Pro starts at $2,499
16-inch MacBook Pro M3 Max starts at $3,499
Availability
Pre-order today
Available November 7
Colors
If you've been eyeing a MacBook Pro but can't quite justify the price point or the processing power, I have good news for you. Apple refreshed its 14-inch and 16-inch MacBook Pros and included a 14-inch MacBook Pro that starts at $1,599 which is $400 cheaper than the M2 14-inch MacBook Pro. However, this is because the previous 14-inch MacBook Pro sported the M2 Pro and this new entry level Mac sports only an M3, so there is a bit of a dip in processing power. You can still get an M3 Pro MacBook Pro for the same price, so you're not really losing any options here, there's just a more budget-friendly option for those who haven't quite brought themselves to take the leap.

Discover your iPhone's hidden features
Get a daily tip (with screenshots and clear instructions) so you can master your iPhone in just one minute a day.
The second update of note is a new Space Black color that Apple promises will keep your MacBook Pro free of unsightly fingerprints. This feature on its own won't sell the M3 MacBook Pros, but it's a nice choice for those springing for a new laptop this year.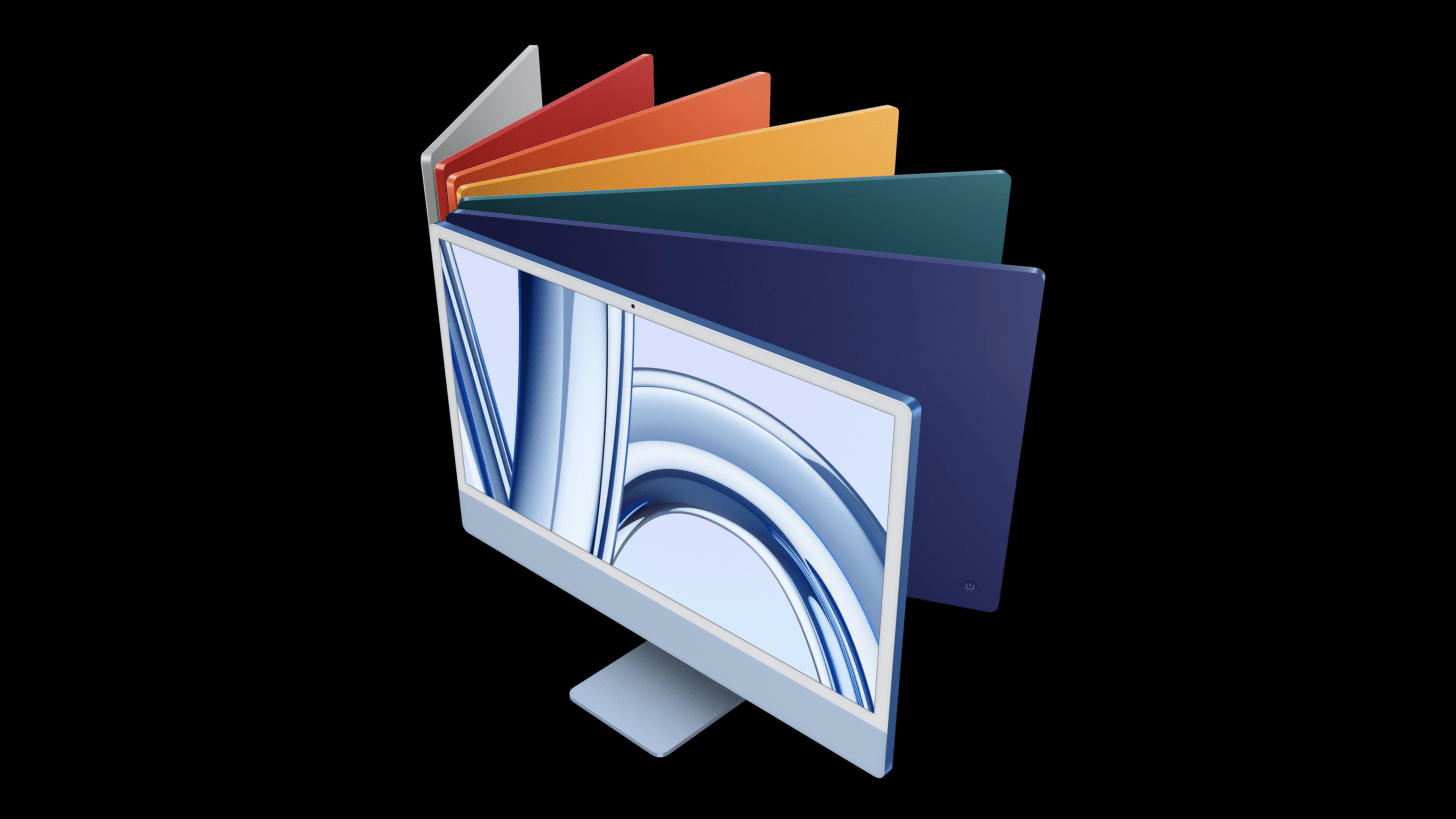 A Big Jump for iMac
Pricing
The M3 iMac starts at $1,299
Availability
Pre-order today
Available November 7
Colors
Blue, Green, Pink, and Silver for all models
Yellow, Orange, and Purple available on the models with two USB 3 ports and Gigabit Ethernet
The last iMac line update only sported the M1, so right now at the start of the M3 line, we're seeing the biggest upgrade here. There are no notable design changes or any new colors, but the performance boost is notable. With both the iMac and the MacBook Pros, as the only real change is the processing chip, some are feeling frustrated that Apple doesn't allow the option to send in a current computer for a chip upgrade. Still, since the last iMac release was almost four years ago, this will be a welcome release for some.