Not every phone can connect to HomePod as easily as the iPhone.
By

Rhett Intriago
Updated 03/09/2023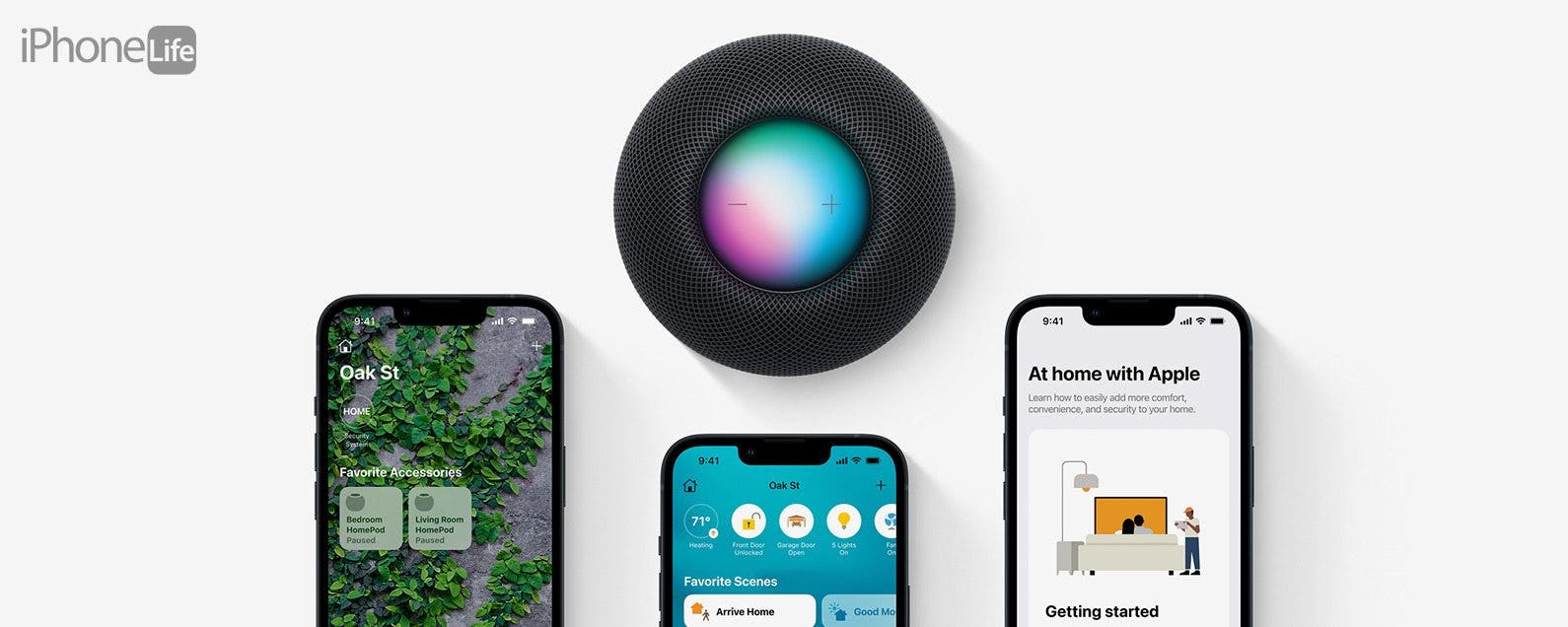 The HomePod is one of the best smart speakers on the market. The Google Home and Amazon Echo offer similar experiences, and both are compatible with any phone. What about the HomePod? Do you need an iPhone to connect to HomePod? The short answer is yes, but there are some caveats we'll go over below.
Jump To:
Do You Need an iPhone to Set Up HomePod?
While an iPhone specifically is not required, you will need an iOS 15 (or newer) or iPadOS 15 (or newer) capable device to get started with your HomePod. The setup process can be done on iPhone, iPod touch, or iPad. If you're having trouble with the standard setup screens, you can also use the Home app to set up the device. Upon setting up your HomePod, it will become a new Home Hub. It can also be made portable if you have this third-party accessory, otherwise, it has to be plugged in to work because it doesn't have a battery. If you want to get the most out of your HomePod, be sure to sign up for our Tip of the Day newsletter.
Related: How to Turn Off HomePod Handoff from iPhone (iOS 16)
Can an Android Phone Connect to HomePod?
Android phones cannot connect to HomePod in the same way that iPhones can. However, if you download a third-party app on your Android device that enables AirPlay, you can stream music and other audio to the HomePod. That is the extent of Android's compatibility with the HomePod.
For the HomePod's initial setup process, you will need an Apple device. As stated previously, any device that runs iOS 15 (or newer) or iPadOS 15 (or newer) will be able to get your HomePod ready to use.
How to Use HomePod without a Phone
After the initial setup, HomePod is designed to be used independently. While an iPhone or iPad will certainly allow you to get the most out of your new smart speaker, you do not necessarily need them to use it. You can still ask Siri questions and she'll give you the answers, and as long as you have an active Apple Music subscription you can listen to music from your HomePod without your iPhone or iPad. If you have more than one, we can also show you how to pair HomePod minis to turn them into stereo speakers! Not sure which HomePod you have? We can help you identify your HomePod model or teach you how to improve your HomePod's range.