If your HomePod keeps cutting out, here are four solutions.
By

Amy Spitzfaden–Both
Updated 03/07/2023
What to Know
If your HomePod keeps disconnecting, try updating your OS to fix any known bugs.
An unstable power, Wi-Fi, or Bluetooth connection could also be responsible for the HomePod connection issues.
You may be able to solve HomePod or HomePod mini connection issues by turning off lossless audio. Go to Settings > Music > Audio Quality, then toggle Lossless Audio off.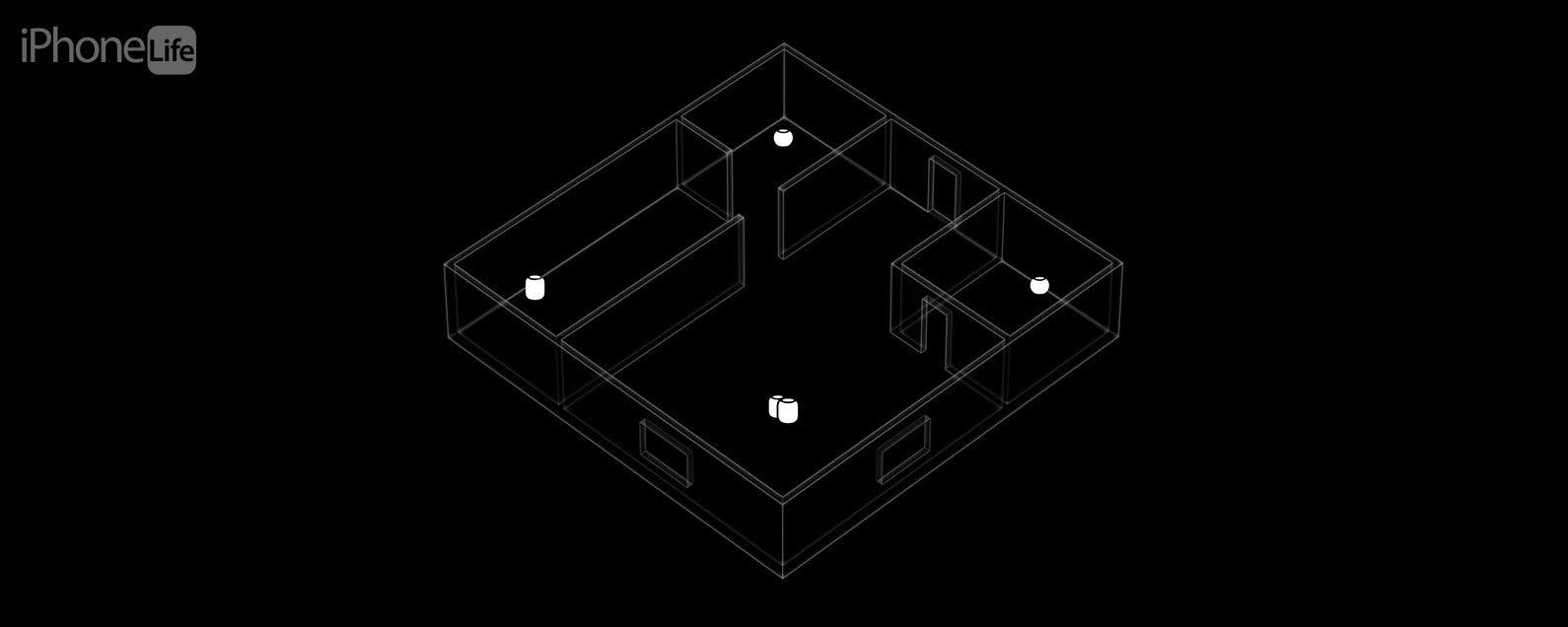 Why does my HomePod keep disconnecting? If your HomePod or HomePod mini keeps disconnecting, there could be several factors at play. Here are the steps to try before you contact Apple Support.
How to Fix HomePod Keeps Cutting Out
Update Your HomePod
In the past, issues with a HomePod's audio cutting out were linked to a bug in an update. So, while it may seem counterintuitive to install an update to fix a bug, when issues like this become known, Apple usually hurries to fix them. If you're running into your audio consistently dropping or cutting out, the first thing to do is update your HomePod. For more easy troubleshooting tips for every Apple device, check out our free Tip of the Day newsletter.
Related: Can You Listen to Conversations or Eavesdrop with HomePod?
Disable Lossless Audio
Lossless audio is a way of preserving music quality. Apple Music has its own version of this, and some users have reported issues with their HomePod audio cutting out when they have lossless audio enabled in Apple Music. To disable lossless audio:
Open your Settings app on your iPhone.


Scroll down and tap Music.


Tap Audio Quality.


Toggle Lossless Audio off. When the toggle is off, the slider will be to the left, and the bar will be gray instead of green.


Check for Wi-Fi or Power Problems
If your HomePod audio is cutting out, a bad power or Wi-Fi connection might be at fault. Make sure your HomePod is securely plugged into a working outlet and that your Wi-Fi connection is stable. If you are unsure, you can move your HomePod to a different outlet to test it, or switch to a different Wi-Fi network to see if that's the problem.
Make Sure You're Within Bluetooth Range
If you're a ways away from your HomePod and the audio keeps cutting out, the issue might be you're moving in and out of Bluetooth range. Your HomePod needs a Bluetooth connection with your iPhone to work, so your iPhone needs to be within 33 feet (10 meters) of your HomePod for the audio to work. For tips on improving your HomePod's Bluetooth range, read this.
If none of these solutions work, it may be time to contact Apple support. Next, learn how to keep your HomePod from always listening to you!