By

Olena Kagui
Updated 11/16/2023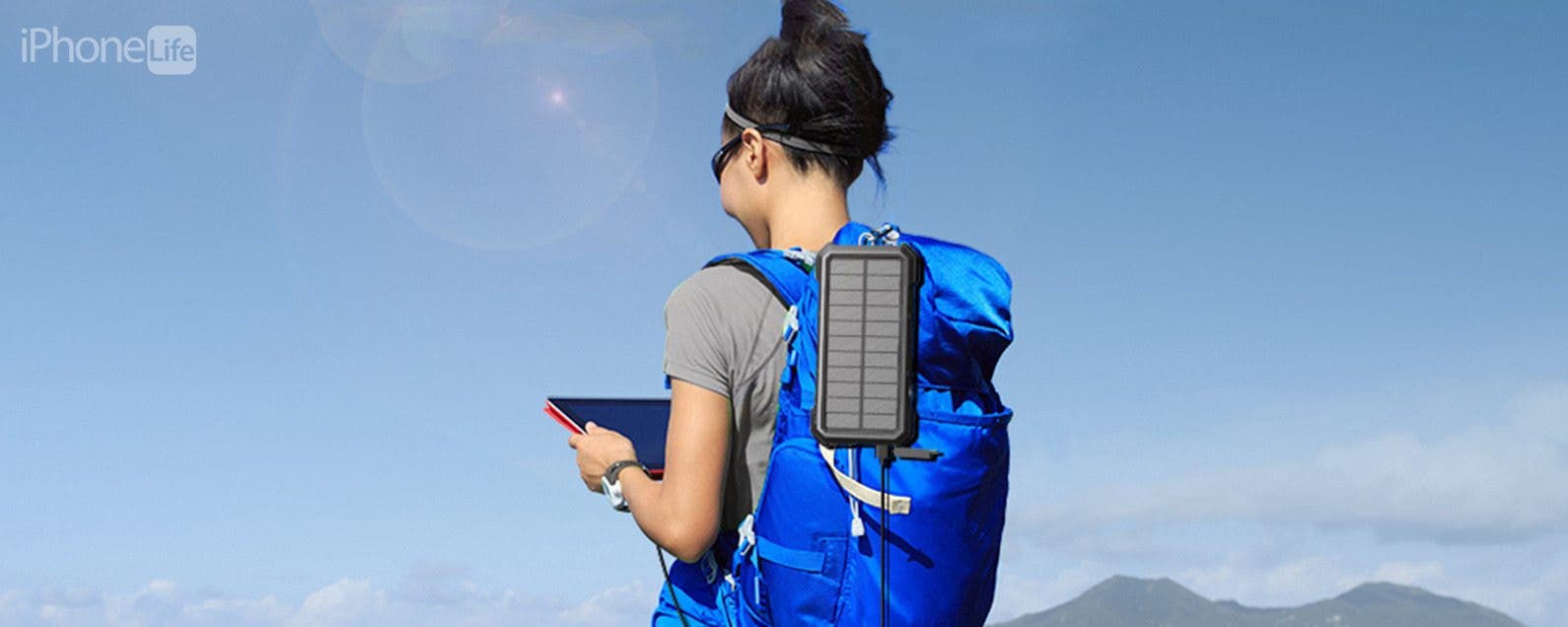 Living on a tropical island is a dream come true, but it comes at the price of regular power outages. What used to be an annual storm has become a lot more frequent here on Maui, an experience I think many across the country can relate to. Between the wildfires, flash floods, snowstorms, hurricanes, and power grid failures, it is getting more important to be prepared in case of an emergency. Not only are the devices in this article great for real emergency situations, but they can also be useful for anyone who enjoys the adrenaline rush of an extreme sport or adventure.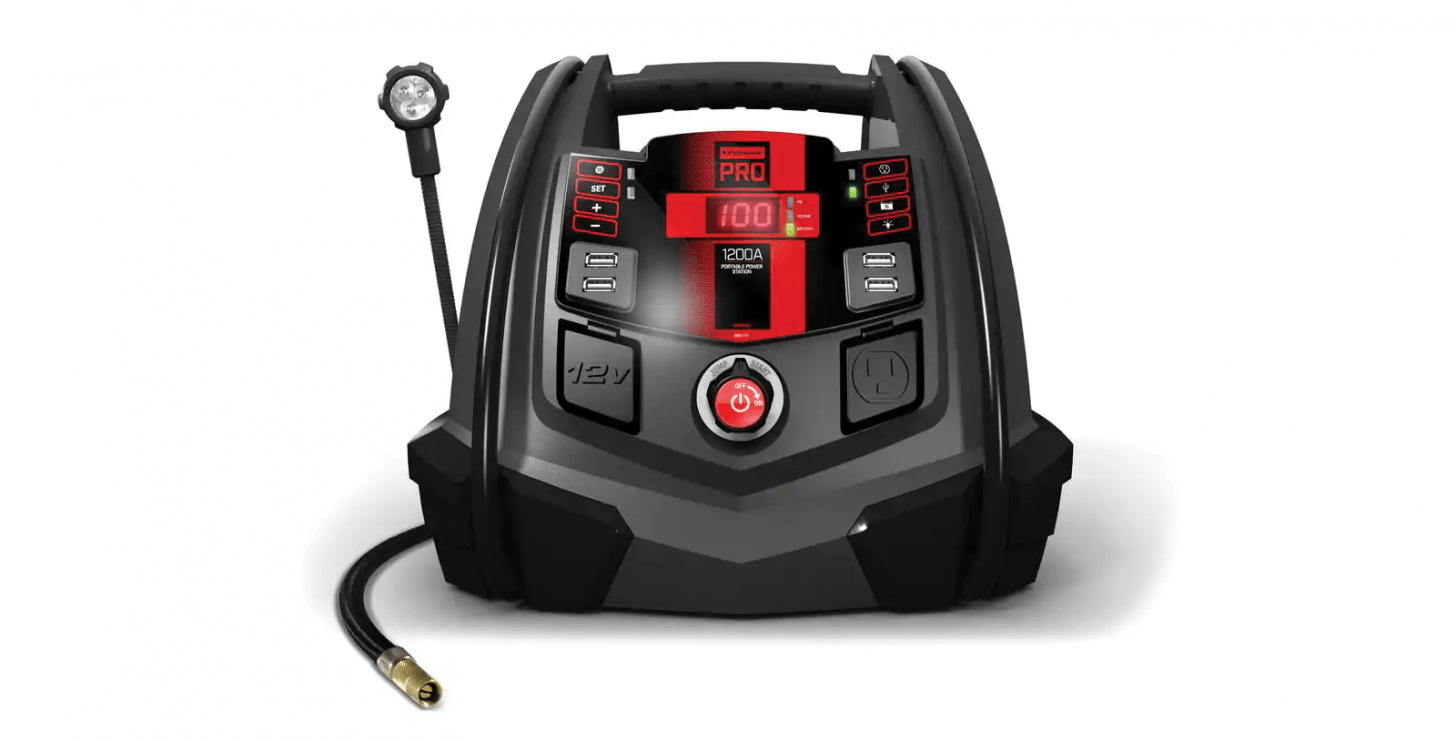 I could not live a normal life on Maui without the Schumacher Pro Automotive. This power station is my go-to device whenever the power goes out. It has two regular outlets and four USB ports to power up multiple devices and accessories simultaneously. This portable power station is small but mighty, and while it takes a while to charge, it holds a lot of power without using fuel like a generator, which isn't safe or allowed inside certain places, like my condo unit. With this power station, I can power my router to get Wi-Fi, plug in the fridge or an AC unit, and charge my MacBook, iPhone, and other personal devices. Additionally, it can jump-start 4- to 8-cylinder vehicles and inflate tires. I check on my Schumacher power station about once a month, making sure it is fully charged and ready to come to the rescue next time I have an emergency.
If a full-sized power station doesn't suit you, this RYOBI power inverter may be more your speed. The neat thing about this compact charger is that it can use the power of a 12-Volt car power port or any RYOBI 18-Volt battery, like the one that powers your drill! This is my favorite affordable and space-saving solution to having backup power. I like to use my RYOBI power inverter to power the internet modem or charge my devices during blackouts. However, it doesn't last quite as long as a proper power station. Since the devices that it draws power from are commonly used around the house and regularly charged, I don't have to worry as much about having an extra item to charge. The RYOBI power inverter has two USB ports and one regular outlet so that it can charge a variety of devices. Plus, you can use a converter to charge USB-C, micro-USB, and more. While the RYOBI power inverter won't keep the lights on for an extended period, it is an excellent resource in a pinch. It offers peace of mind during an unexpected power outage.

Discover your iPhone's hidden features
Get a daily tip (with screenshots and clear instructions) so you can master your iPhone in just one minute a day.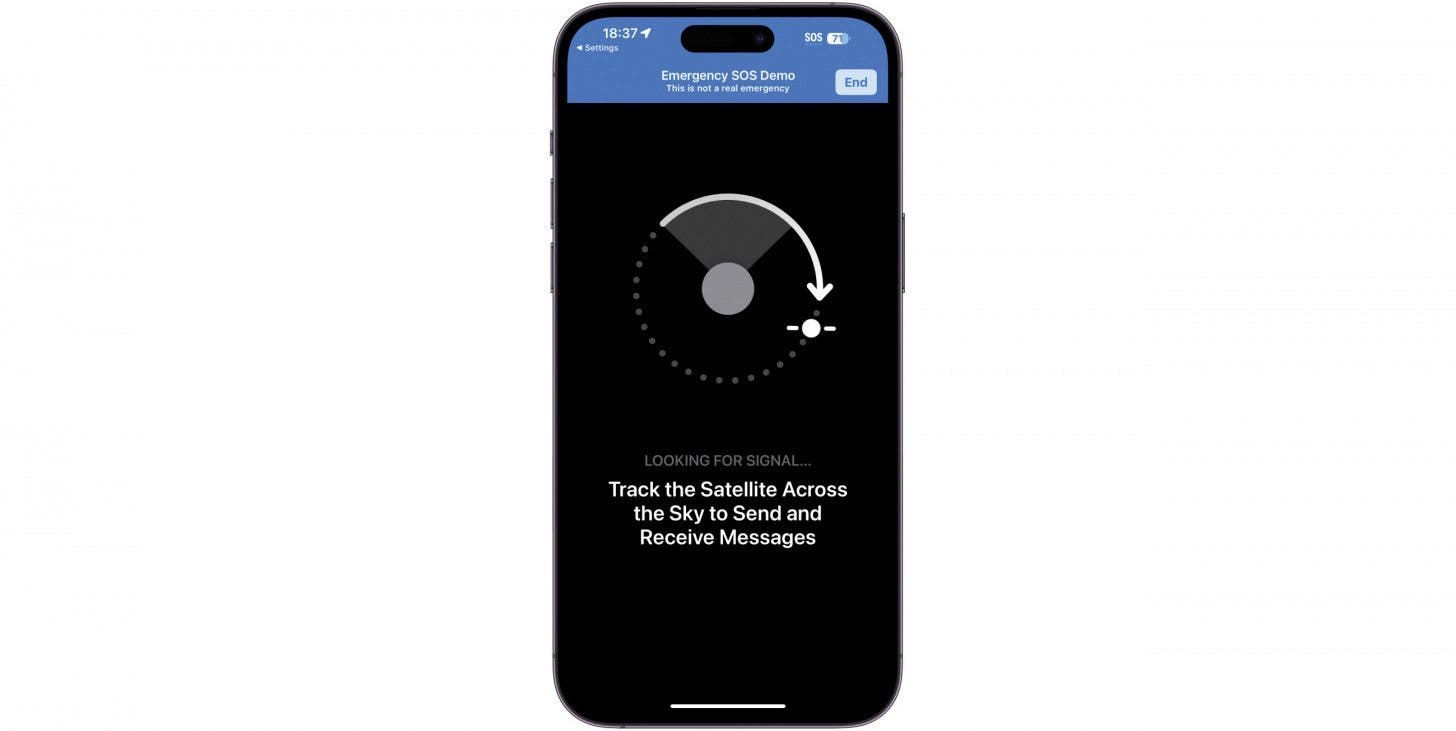 One of the coolest survival gadgets out there might already be in your pocket. iPhone 14 models came out with a feature that lets you communicate with first responders even if you are somewhere remote, outside of the cellular network. If you have any model of the iPhone 14, you turn this feature on by tapping Emergency SOS in Settings, scrolling to the bottom, and trying the Emergency SOS via Satellite demo to see how it works. This feature is currently free, so all you need to do is purchase an iPhone 14. Apple did announce that it may start charging a monthly fee for this service in the future, but the company didn't specify when or how much. The alternative to paying for this is to buy a special satellite phone, but I love the convenience of having it on my phone because I never go anywhere without it.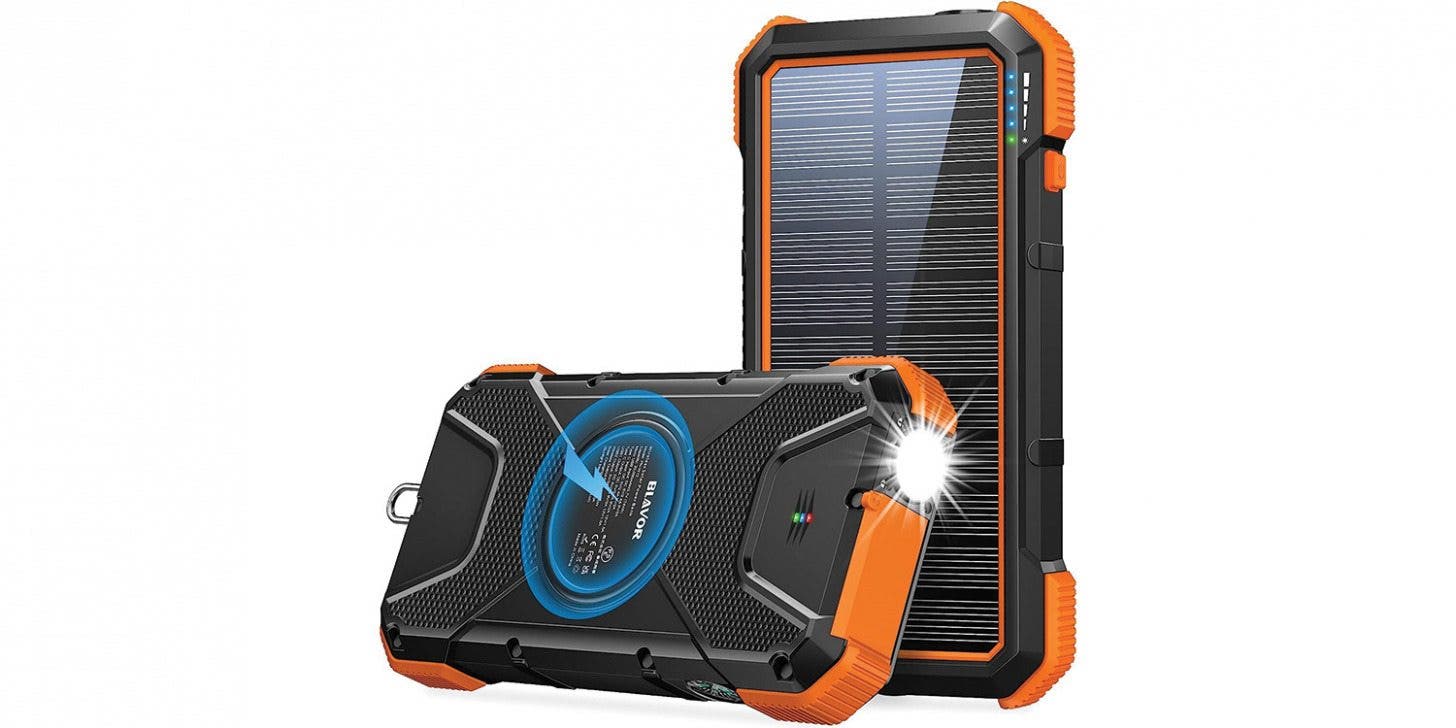 The BLAVOR power bank is one of my favorite emergency tools because it has so many functions. It can be charged by cable, or wirelessly using MagSafe. It has four charging ports: two
USB, one USB-C, and one micro-USB. The power bank holds 20000mAh (charging an iPhone 14 almost five times!). If charging wirelessly at 10W, most phones should charge in
about an hour, and even faster with a cable. The BLAVOR power bank also has a camping flashlight and a built-in compass. Although it is water resistant and can survive drops of rain, this power bank will not work if submerged in water, so I suggest bringing a waterproof backpack or case in the event of heavy rain. Although I love my BLAVOR power bank, it isn't
always reliable when it comes to solar charge. I recommend plugging it in and charging it all the way before your trip just to be safe.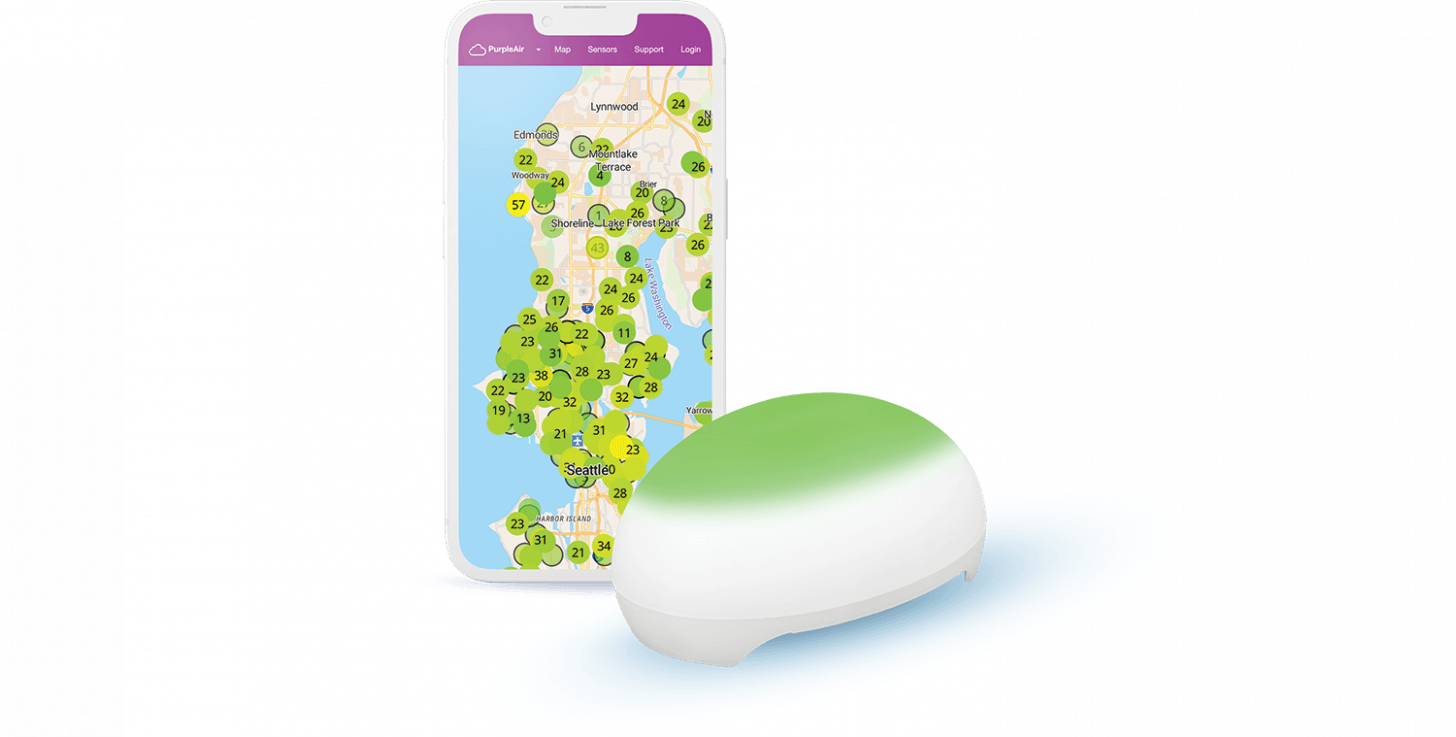 There are many dangers that we see coming, but others can be hidden in plain sight. A lot can go wrong with the air you breathe and you might not even notice until it's too late. Between the carbon monoxide given off by candles, fumes of seemingly innocent crafting materials like resin, and the fine particles in smoke caused by wildfires, there are a lot of airborne dangers out there. The air quality inside your home might not be as good as you think, which is why an indoor air quality monitor can be a literal lifesaver. The PurpleAir Touch is an indoor air quality monitor that lights up to show you the quality of air and notifies you if there's anything to be concerned about in the air and your family breathes. Specifically, the PurpleAir Touch monitors PM 2.5 pollution levels, including cooking and candle fumes among other pollutants. Being exposed to these is dangerous to anyone, but it can be particularly harmful to those with lung diseases like asthma or any cardiovascular issues. You can also access the PurpleAir Map to get air quality readings from anywhere in the world. The PurpleAir Touch is small enough to bring along on travels so that you always know what's in your air and if you should take extra precautions like wearing a KN95 face mask to stay safe.
It may be a cliche, but it really is better to be safe than sorry. I feel so much safer and prepared for an emergency when armed with an iPhone 14 Pro Max, PurpleAir Touch, and a solar power bank. It can be very empowering to be prepared in these situations, and I highly recommend you take steps to make your next power outage, road trip, or overnight hike more comfortable.