Does HomePod have a battery, or does it need to be plugged in? Get the answers to all your HomePod and HomePod mini battery-related questions now!
By

Olena Kagui
Updated 03/09/2023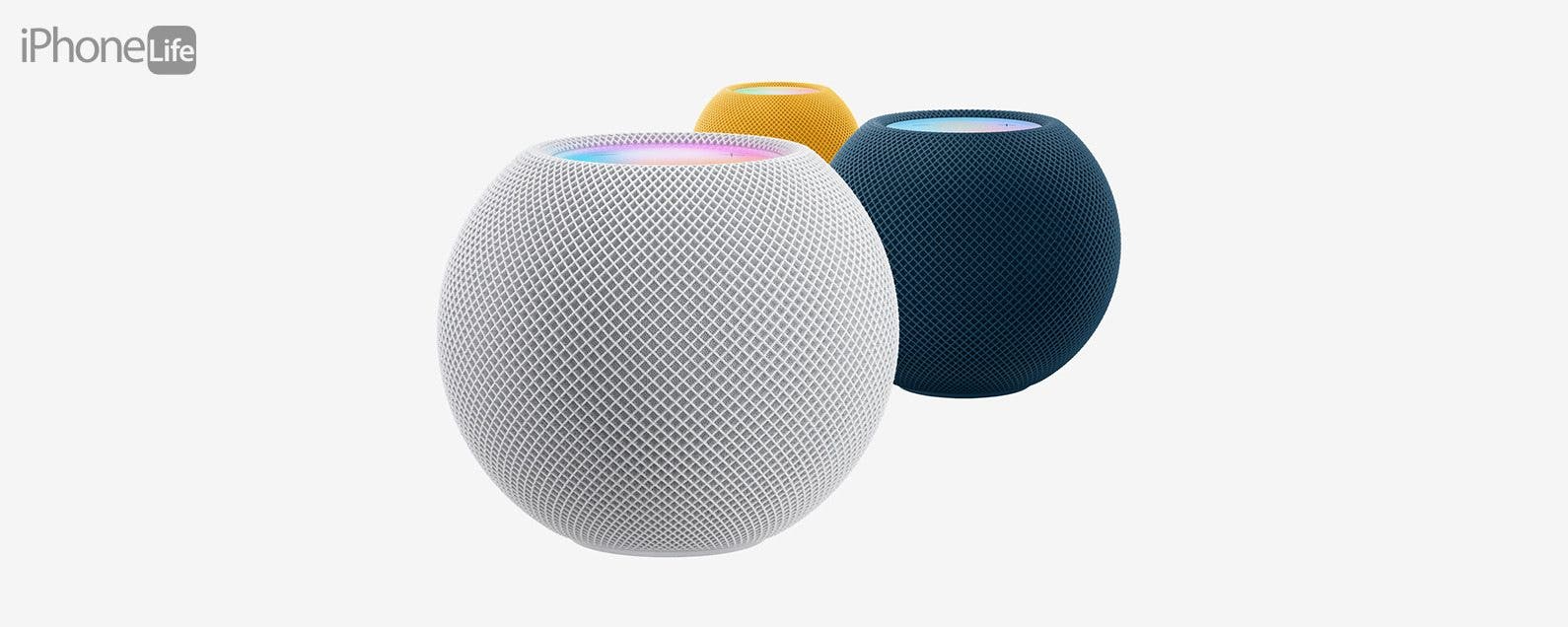 Smart speakers are a nifty addition to any high-tech home, and the go-to for Apple users is, of course, the HomePod mini. With the original HomePod discontinued, the colorful mini version is now the best and only option. This article will cover everything you need to know about the Homepod mini battery life.
Jump To:
Does HomePod mini Have a Battery?
The HomePod mini, like the original HomePod, needs to be plugged in to work. It does not have a battery, so it does not have a battery life. While Apple has made and sold battery-powered speakers in the past, they have since been discontinued.
Although no model of the HomePod has ever had a battery, Mark Gurman mentioned that Apple did have plans to create a battery-powered HomePod. In his Power On newsletter, Gurman talks about Apple's battery-powered smart speaker prototype that was supposedly scrapped because a cheaper HomePod would not stand up to the quality of iPhone and iPad speakers. A HomePod with a battery would either have to be bigger, making it inconvenient to transport, or smaller, which would sacrifice audio quality.
Gurman believes that if Apple does create a battery-powered speaker, it will be under the Beats brand rather than HomePod. While Gurman has a great track record for predicting what Apple will do next, these are just speculations; Apple is known for being unpredictable. Sign up for our free Tip of the Day newsletter to learn tips and tricks about Apple tech and stay up to date on all new Apple products and software updates.
How to Use Your HomePod as a Portable Speaker
Can you turn your HomePod into a portable speaker if it doesn't have a battery? Yes, you can! If you have a powerful enough power bank with a USB-C port, you can plug your HomePod in and use it as a portable speaker. However, this isn't super convenient because the battery will only last for a while, and you'll have a long cord that will get in the way and look silly. 
Mission Accessories saw the need for a new product to address this concern. They created a base that functions similarly to plugging a HomePod into a power bank, but they made it functional and stylish. The Mission Battery Base ($41.99) for HomePod mini is available in black and white and has glowing reviews on Amazon. Learn more about using the Mission Battery Base to turn your HomePod into a portable Bluetooth speaker here!
Now you have a better understanding of the HomePod mini battery, or lack thereof. Next, learn
how to turn HomePod handoff from iPhone on or off
.