By

Conner Carey
Updated 05/01/2018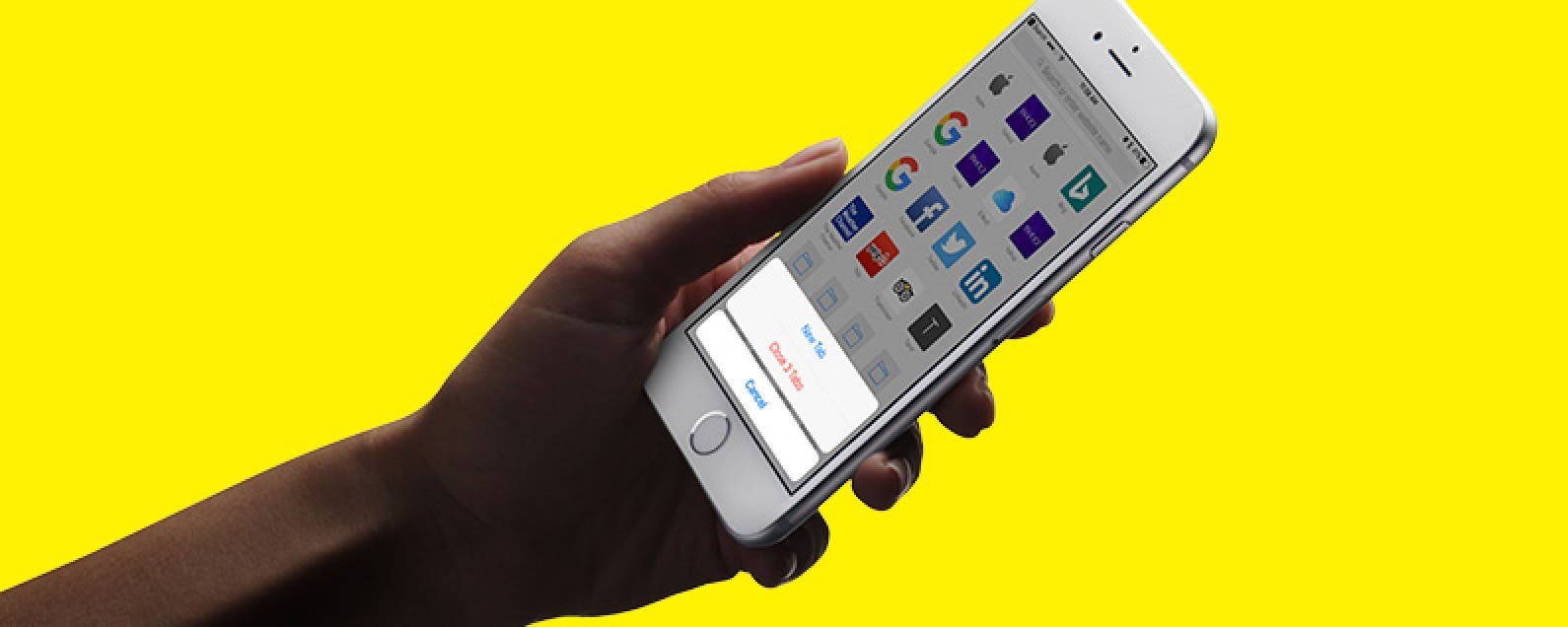 I don't know about you, but I am a master of having far too many tabs open on my iPhone. Before I know it, Safari is overrun with my web pages from the past month, and all I can do is tap X a hundred times to close all windows. But now there's an awesome trick in Safari on iPhone that allows you to quickly close all tabs or easily open a new one in Safari. Here's how to quickly close tabs all at once in Safari on iPhone.
* This post is part of iPhone Life's Tip of the Day newsletter. Sign Up. *
Related: How to Selectively Clear Your Browsing History in Safari
Open Safari.

Tap and hold the open-new-tab icon in the bottom right corner.
Now your options will pop up: Close All [#] Tabs, Close This Tab, New Private Tab, New Tab, or Cancel. Tap your preferred choice; easy!