By

Donna Schill
Tue, 11/22/2016
Whether you're looking for the best iPad Pro accessories, or you want to pick up some of the top gear for your iPad Air 2 or iPad mini 3, this roundup of the best iPad gear has it all.
Related: Best iPhone 7 Accessories Every iPhone Owner Needs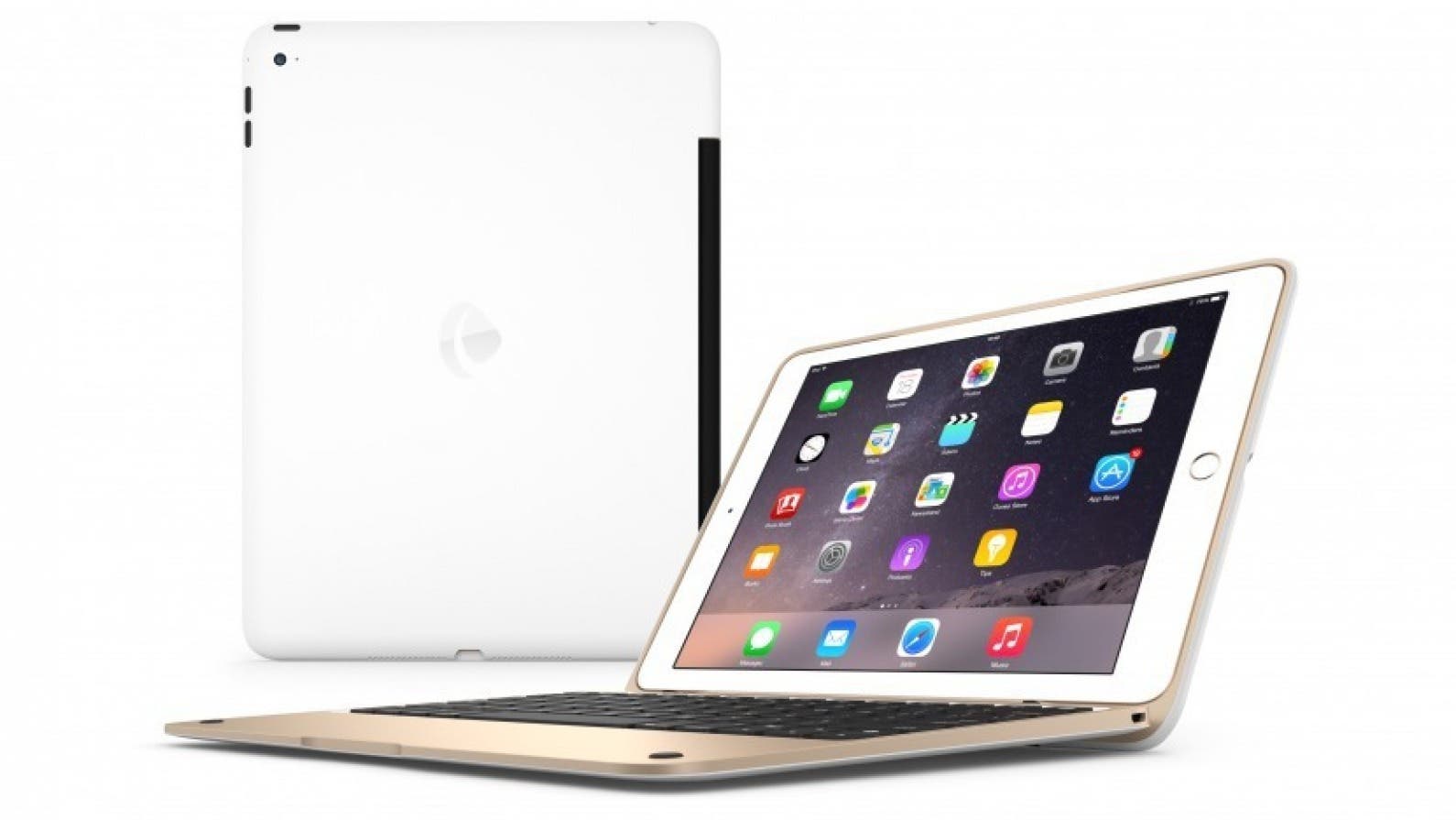 In my opinion, a keyboard case is the most useful iPad accessory you can buy, basically turning your tablet into a full-fledged laptop, but in a more approachable, portable form. The Bluetooth keyboard sports a nearly identical look to the MacBook, complete with backlit keys, albeit a touch narrower and missing the trackpad. The ClamCase is great for working from the couch, allowing you to fold the case to create whatever viewing or typing angle you could wish for.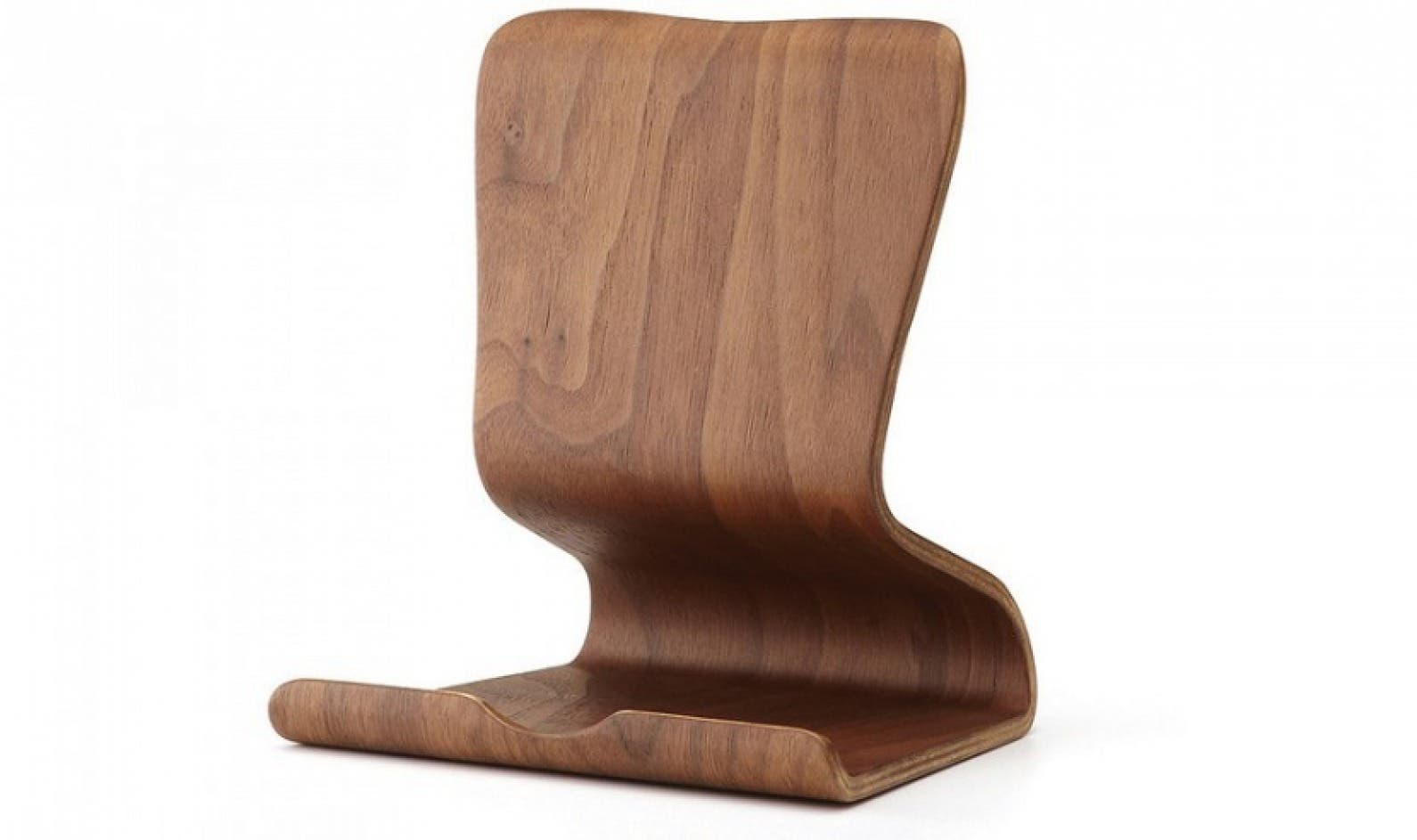 If you'd like to perch your iPad on your desk or on a living room side table, you're going to want a stand that fits with your décor. The Desktop Chair V2 stand adds a cool mid-century modern look with a rustic wood twist to your tech setup. You can prop your iPad upright on the V2 to watch movies or flip the stand over for a reclined prop designed for typing or sketching. A big perk of the V2 is that it fits tablets of all sizes, so you won't have to worry about changing cases or upgrading devices.
Apple kept the iPad very sparse when it comes to ports, which complicates otherwise straightforward tasks like offloading photos from your digital camera or recording high-quality audio with a USB microphone. Yet this doesn't have to be an issue if you invest in a Lightning to USB adapter. Once you have one, you'll be pleasantly surprised by how versatile your iPad will become.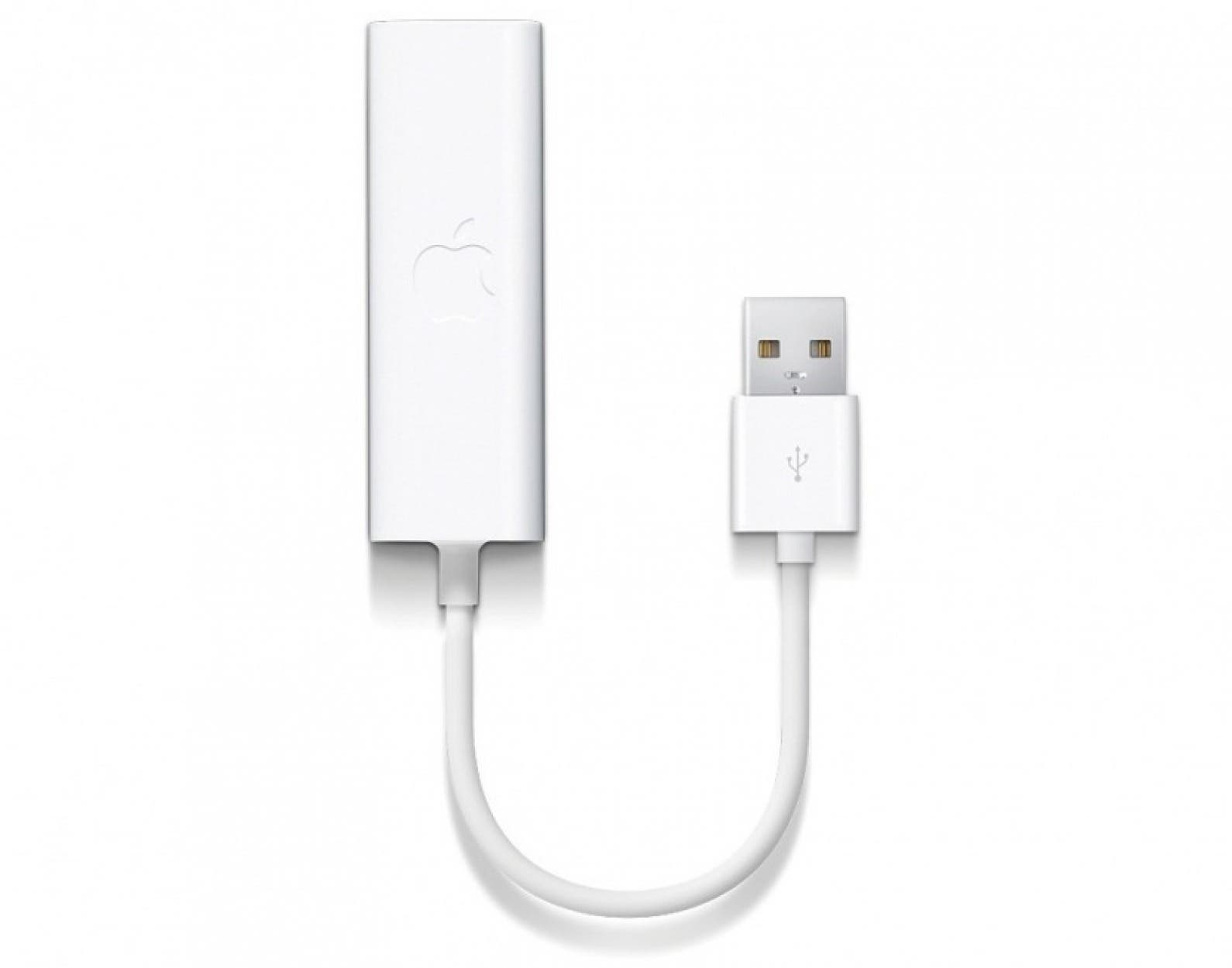 If you're planning to use your iPad as a serious work tool, you're going to want a USB to Ethernet adapter for a guaranteed high-speed internet connection. A limitation of the iPad is that it's built to connect solely to Wi-Fi, leaving you high and dry if you lose your wireless connection or experience network problems. To connect to Ethernet, disable Wi-Fi on your iPad, connect the adapter to your router as well as your Lightning to USB adapter, and you'll be ready to go.
The Compass 2 is my favorite stand to use in the kitchen. Its three-pronged design gives the iPad some extra elevation, making it less likely to get food on the device while you're cooking. If you need to type, you can utilize its hidden fourth leg that props it at a more horizontal angle. Like an easel, the Compass 2's legs fold up into a ruler-like rod, which you can then place in a kitchen drawer or in the included tote to easily carry with you.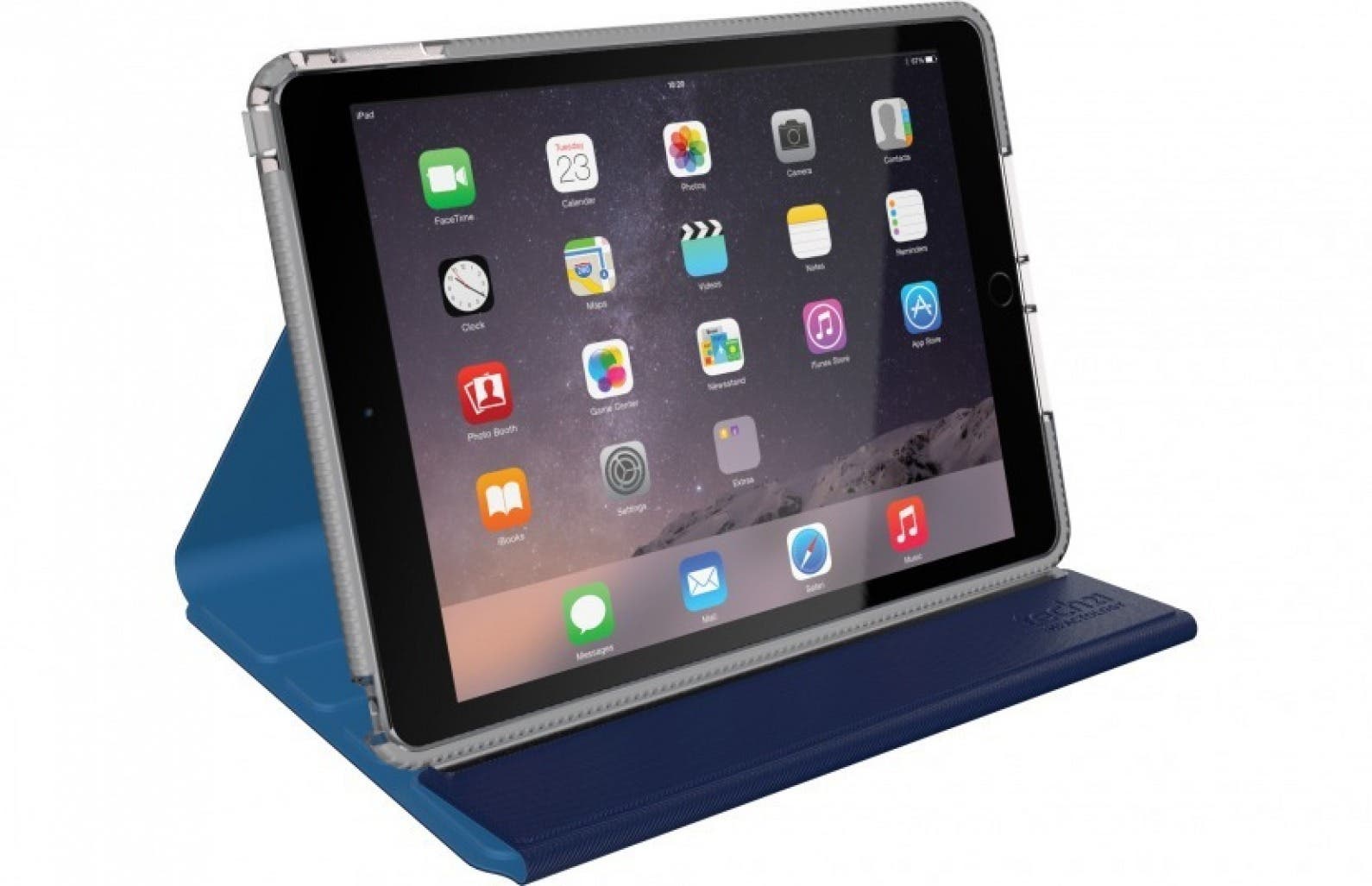 I like Tech21's sporty cases, and the company's Impact Folio's dark matte surface and metal magnetic trim is no exception. It's sturdier than your average case and its folio design makes it easy to recline or prop up, depending on the task. It's heftier than your average folio case, but it's also more protective, with a pliable plastic shell that swaddles the corners of your device thoroughly. While I personally miss having a keyboard case on hand, for those who prefer the on-screen keyboard, this is the case for you.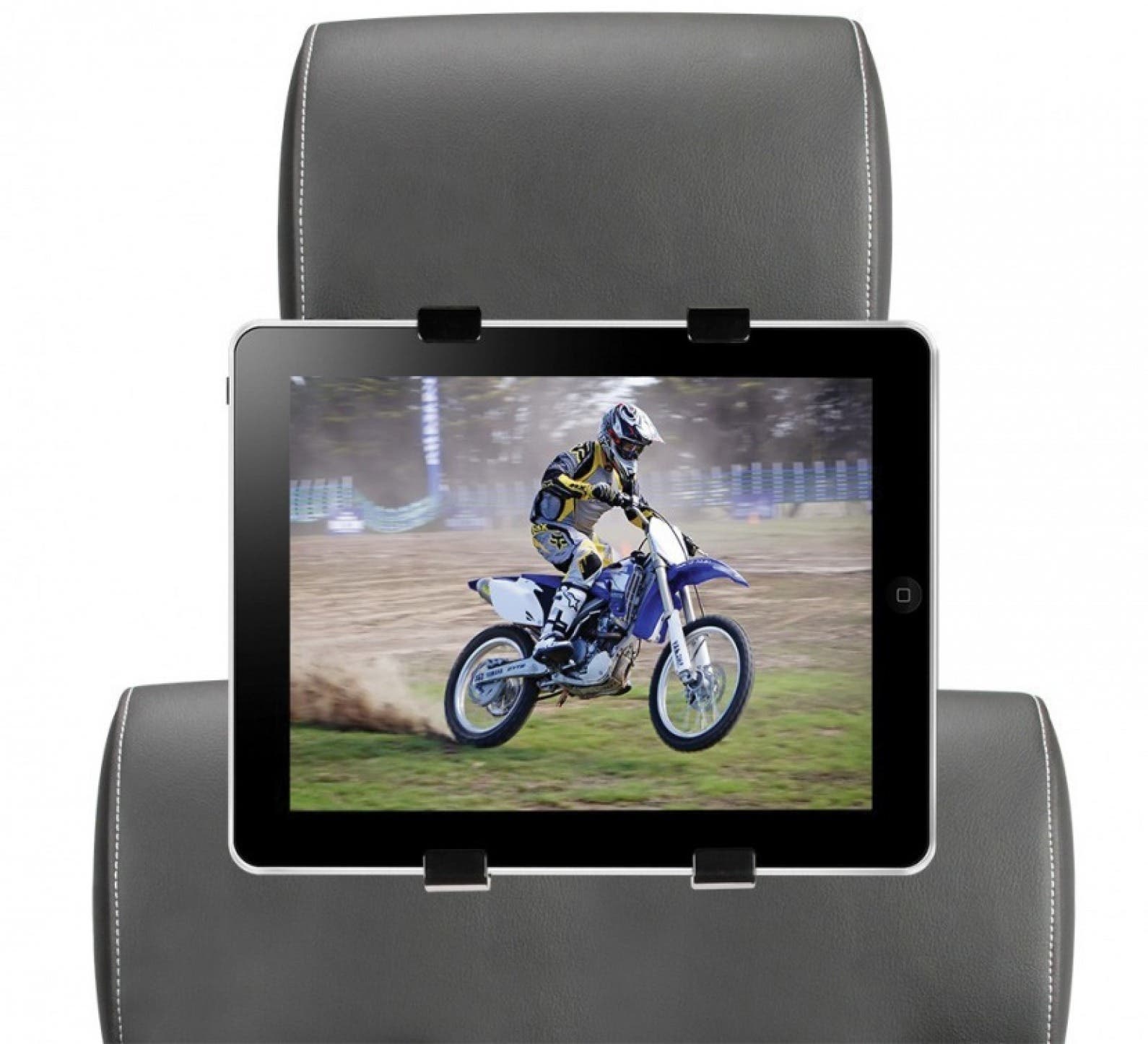 If you have kids, an iPad car mount like this one from Scosche should be at the top of your shopping list. The mount creates an in-car entertainment system by attaching to the back of either of the front seat headrests and holding tablets with 8- to 10-inch screens. Launch a game or play a movie, and settle in for a more relaxing ride.
I'm a fan of Herschel bags—the Vancouver-based bag company makes sharp looking bags that are high quality for the price point. If you're looking for a bag specially designed for your iPad, the Pender is the way to go. Its solid exterior poly fabric looks casual yet stylish and is easy to clean, and the interior pocket is lined with fleece, keeping your device nice and safe. Best of all, it comes with a shoulder strap, a convenience I sorely miss in many other iPad or MacBook sleeves.
The original pencil stylus (before Apple Pencil stole the show), this writing instrument offers pressure sensitivity, low latency, and palm rejection packaged in a natural-looking wooden pencil. Unlike many competing options, the Pencil has more artistic options, allowing you to erase and blend your work as well as pair with FiftyThree's popular Paper app (free). While the Apple Pencil beats FiftyThree when it comes to zero latency, FiftyThree's writing implement has a practical edge in that it works with all your iOS devices, not just the iPad Pro. Keep in mind that FiftyThree discourages the use of screen protectors with the stylus.
For those of you who think it's a crime to cover up Apple's design with a case, I've included the Peel Super Thin iPad Case as the option for you. It's as barely there as they come, while still providing a layer of protection over your coveted iDevice. The case molds perfectly to your iPad, curving all the way up to the corners of your glass screen, without leaving any room to knick corners of your phone.