By

David Averbach
Updated 02/20/2017
Now that Apple has eliminated the headphone jack from the iPhone 7 and iPhone 7 Plus, Bluetooth speakers are more important than ever. Whether you're looking for the top portable waterproof Bluetooth speakers for your outdoor adventures or the best wireless Bluetooth speakers for your home sound system, this roundup has lots of wireless speaker options that are sure to meet your needs.
Portable Bluetooth Speakers to Go Where You Go
The Boom 2 has a reputation for being one of the best overall Bluetooth speakers available—and for good reason! Not only does this portable, waterproof speaker pack amazing sound for its size, but its innovative shape gives it 360-degree sound.  You can also connect two Booms together for stereo sound. If you're willing to trade portability for more power, you may also want to check out the UE Megaboom ($299.99).
With up to 40 hours of industry-leading battery life and sound that's comparable to that of the UE Boom 2, the Fugoo Sport is another can't-miss wireless speaker. Along with being a waterproof Bluetooth speaker, the Sport is snow  and sand proof. It also lets you easily slide on different "jackets" in order to change the speaker's look and feel. While there are virtually no cons to this speaker, I do prefer the shape of the UE Boom for traveling. Fugoo also makes a bigger version of its speaker called the Fugoo XL, which is less portable but has better sound quality.
The Charge 3 is quite a bit bigger than the ultra-portable Boom 2 or Fugoo Sport, instead landing much closer in size to the Fugoo XL or the Megaboom. But with its extra size comes better sound quality. At $150, it's half the price of the Megaboom and has arguably better sound. This portable Bluetooth speaker will take up quite a bit of room in your backpack, but if you care more about audio quality than portability, the JBL Charge offers one of the best values on the market.
Bose is traditionally known for its high-end speakers, but with the SoundLink, it ventures into a lower price tier. The SoundLink has comparable sound quality to the Fugoo Sport and UE Boom but costs less. The Bose, however, isn't waterproof like the others on this list, and it doesn't pair with a second speaker like the Boom 2 does. Personally, I'm not crazy about the plastic exterior of the speaker either.
Not only is the H2O+ waterproof like many of the other speakers on this list, but it also floats! The H2O+ has a rugged exterior, 360-degree sound, and fits into a cup holder or backpack. With its smaller frame and lower price point, this is the perfect waterproof rugged Bluetooth speaker for camping and all other outdoor-related activities.
Larger Wireless Bluetooth Speakers for Your Home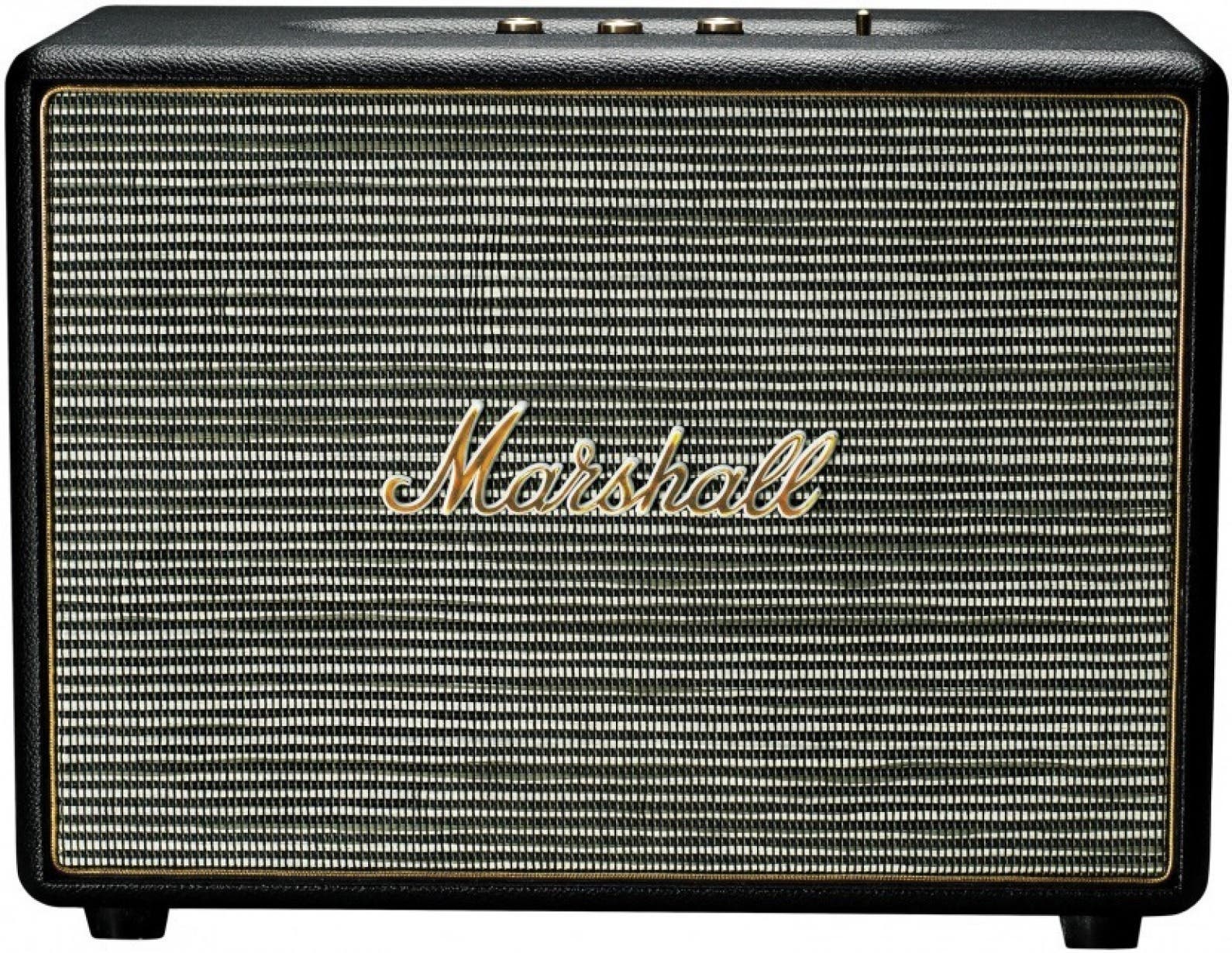 This Bluetooth speaker by Marshall is designed to look just like the company's iconic guitar amps, resulting in a beautiful wireless speaker with a retro look. This speaker offers great sound quality, with crystal clear highs and lows at very loud volumes. Marshall also included knobs to control volume, treble, and bass, giving you easy control over your audio. I tested most speakers by playing modern music, but with the Woburn all I wanted to do was blast classics like Zeppelin and Hendrix.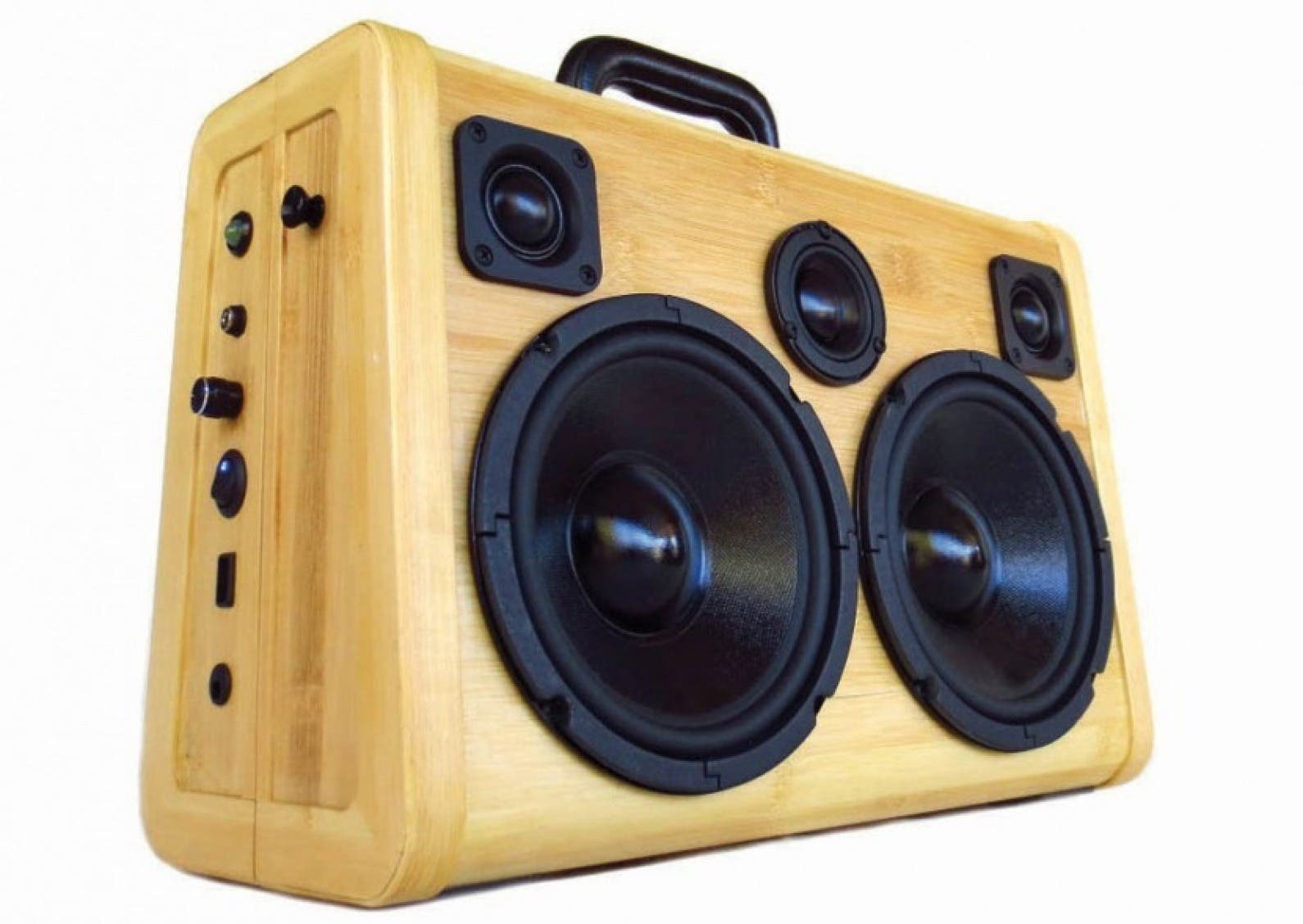 BoomCase is definitely the most unique company on this list. The Sacramento-based enterprise takes vintage suitcases and turns them into Bluetooth speakers. Each speaker is a one-of-a-kind piece, and is as much a work of art as a functional speaker. Don't let its refurbished look fool you though, the speakers also have excellent sound quality. The vintage suitcase's wooden exterior helps create a warm sound, and each wireless speaker has a battery pack built-in, allowing you to be the coolest person at any beach.
Sporting a sleek Scandinavian design, these Bluetooth speakers will definitely class up your home. The Zipp has great sound quality for a speaker of it's size, and it comes packed with a bunch of high-tech tricks: You can link up to six speakers together to play music throughout your entire house, and you can connect to the speakers via Bluetooth, Airplay, or Spotify Direct. Libratone also makes a Zipp Mini if you want a more portable solution.
The Fi70 is more of a sound system in a box than a Bluetooth speaker. This speaker measures 29.5 inches across and 23 inches tall, and it weighs over 80 pounds. You have to be comfortable with the wireless speaker's looks, because it is definitely a bit of a statement piece, but as far as sound goes, the Fi70 is a step up from most of the speakers on this list. You can't get better speakers in this price range.
If money is no barrier then definitely buy this Bluetooth speaker. Actually, buy 12 of them and put two in each room. The result of 10 years, 88 patents, and $30 million worth of research and development, the Phantom is both a work of art and a technological breakthrough. Devialet claims the Phantom reproduces the sound quality of a $50,000 sound system. While this may sound like your typical marketing hyperbole, early reviews say the company is not far off. I didn't have a $50,000 system to compare it to, but I can testify to this speaker's amazing sound.