By

Chris Vasques
Updated 02/10/2021
With an ever-increasing number of note-taking apps appearing in the App Store, Apple has responded with solid updates to its iOS Notes App in iOS 11. The most popular third-party note-taking apps are apps that can convert writing to text, scan documents with the iPhone, and search handwritten text. In iOS 11 Notes app, Apple has integrated these popular features seamlessly. These updates to the iOS Notes App will be included in the September iOS 11 update, so we have drawn up a guide on how to use the Notes app for iPad and iPhone in iOS 11.
Related: Live Photos: The Complete Guide to iPhone's Moving Pictures
How to Scan Documents with iPhone & iPad
The ability to scan documents with your iPhone while on the go is immensely valuable in this digital age. Whether for purposes of administration, job hunting, apartment hunting, or just managing finances, being able to capture clear document copies with the iPhone or iPad is one of those stress-reducing features I never want to live without again. Here's how to scan documents with the iPhone or iPad using the Notes app.

Discover your iPhone's hidden features
Get a daily tip (with screenshots and clear instructions) so you can master your iPhone in just one minute a day.
First, open a new note by tapping the icon in the bottom right corner.
Next, tap the plus sign with a circle around it to bring up the insert menu.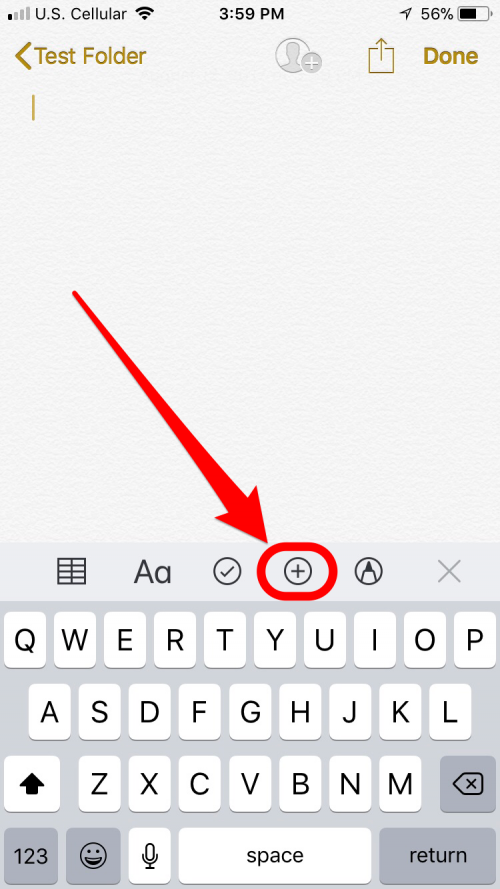 Select "Scan Documents" from the menu.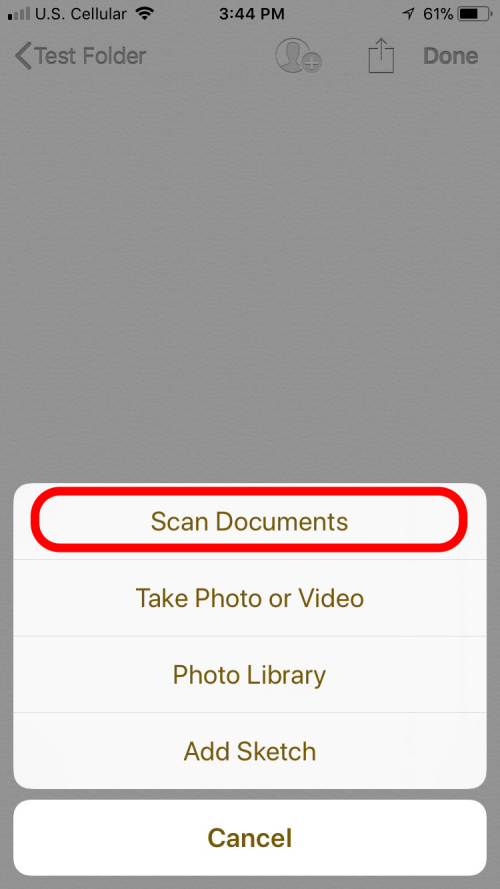 Center the document capture window over the page to automatically capture the document. This orangish-yellow box also does some behind the scenes tweaking to eliminate variables like tilt and glare. The auto-capture works best with a high-contrast background such as a black desk for a white page.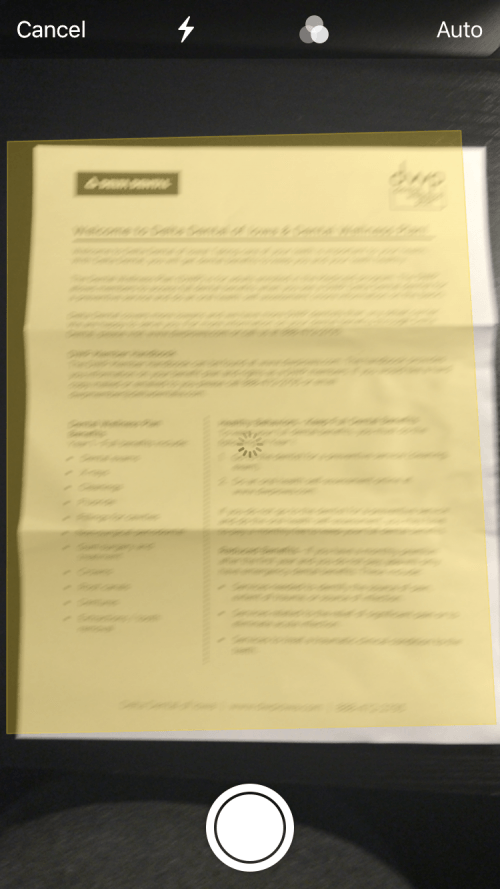 Once captured, Notes offers the option to add another page, crop, change color profile, rotate, or trash. The Black & White option in the color profiles can really help make the text much more clear. However, the default "color" setting definitely seems to provide a clear capture on its own.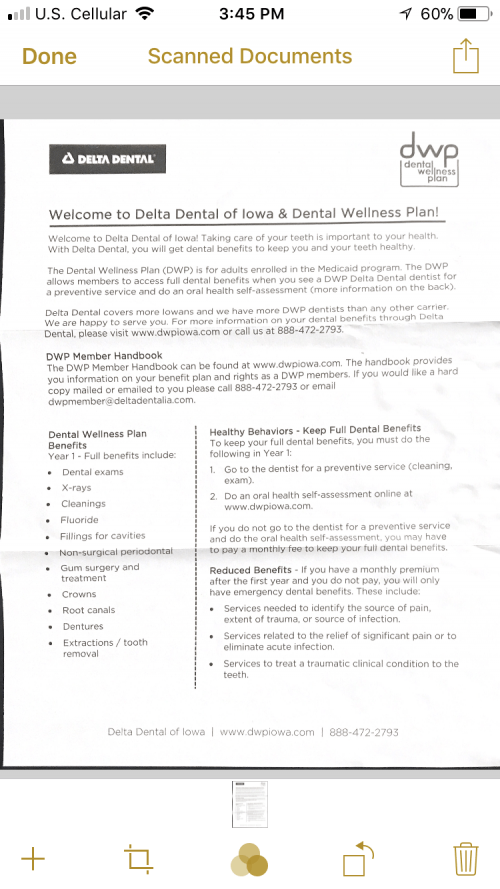 You might also want to lock your notes if you've scanned sensitive items, but some attachments can't be locked, which might be why your notes aren't locking.
How to Access Notes from Control Center in iOS 11
We recently released a how-to guide on the new iOS 11 Control Center. iOS 11 will give users the ability to access the new Notes app from the Control Center, which will allow them to pull up a blank note with one swipe and a tap. This is a powerfully efficient way to set up for quick-on-the-draw note-taking needs. This new functionality for the iOS Notes app can be enabled in the iPhone and iPad Settings.
First, enter the Settings app, and scroll down to find Notes.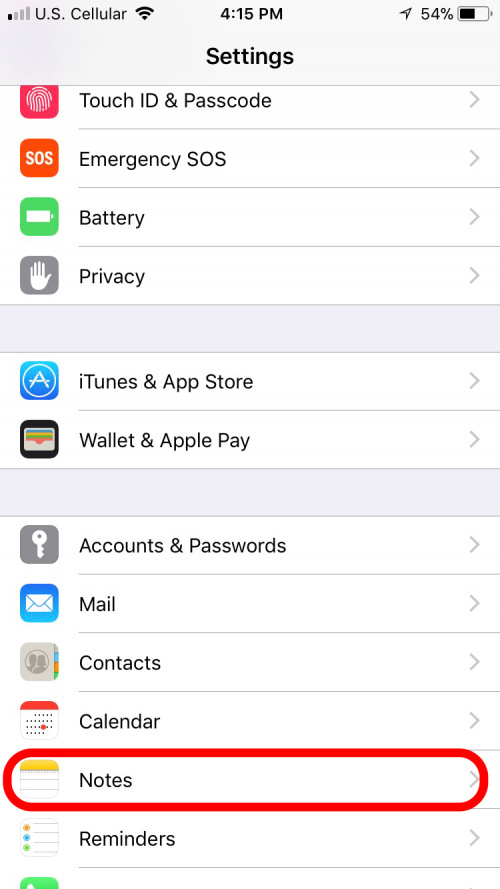 Once in the Notes settings menu, you will find some new options. The one we are looking for to customize how Notes behaves on the Control Center though, is all the way at the bottom as "Access Notes from Lock Screen."
The default is "Always Create New Note" but you may want to change it to "Resume Last Note" or not have it show up on the Control Center at all when the device is locked by selecting "Off."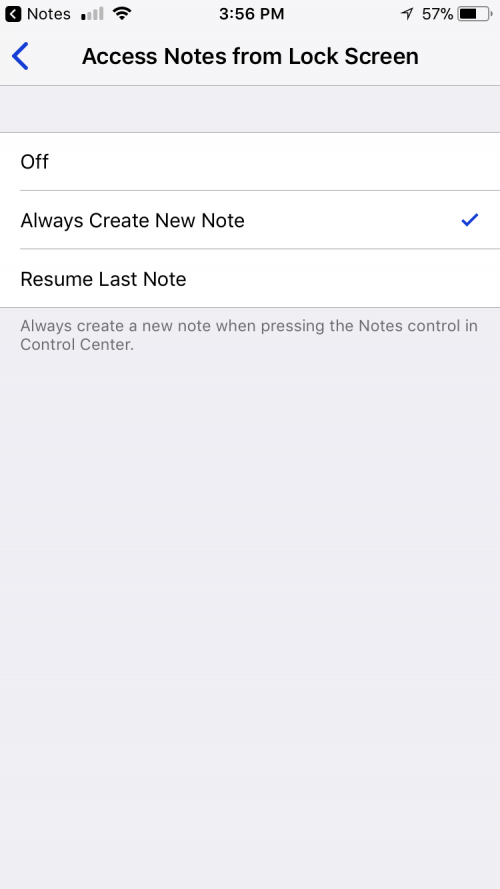 Now that we know how Notes will behave, we should add it to the Control Center by returning to the Settings menu and scrolling up to find Control Center.
Select "Customize Controls."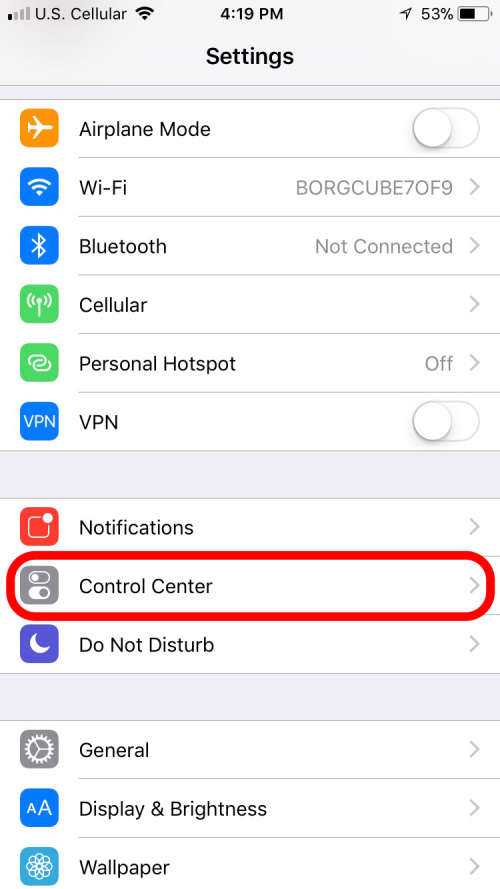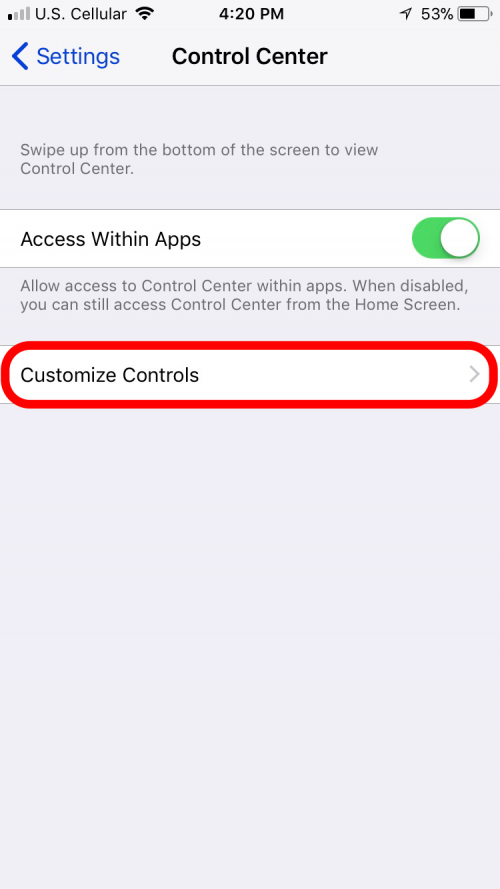 Scroll down to find "Notes" and tap the green plus sign. Notes is now added to your Control Center. Swipe up from the bottom of your screen to see it appear.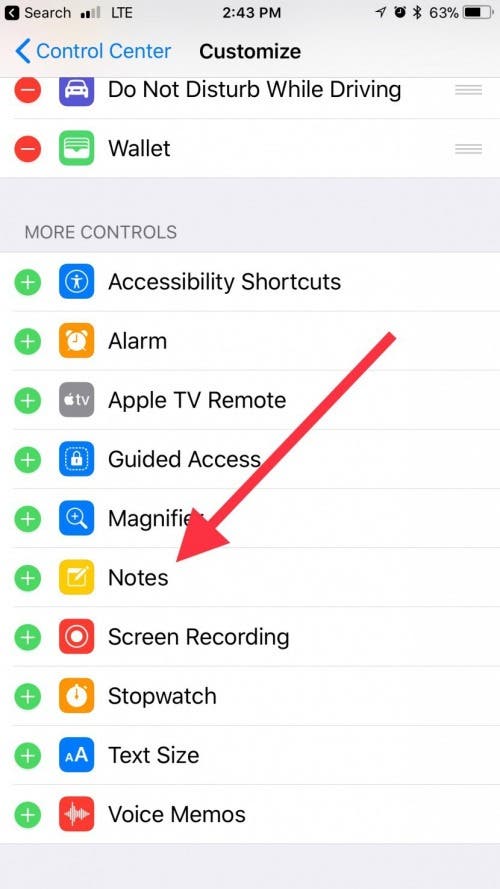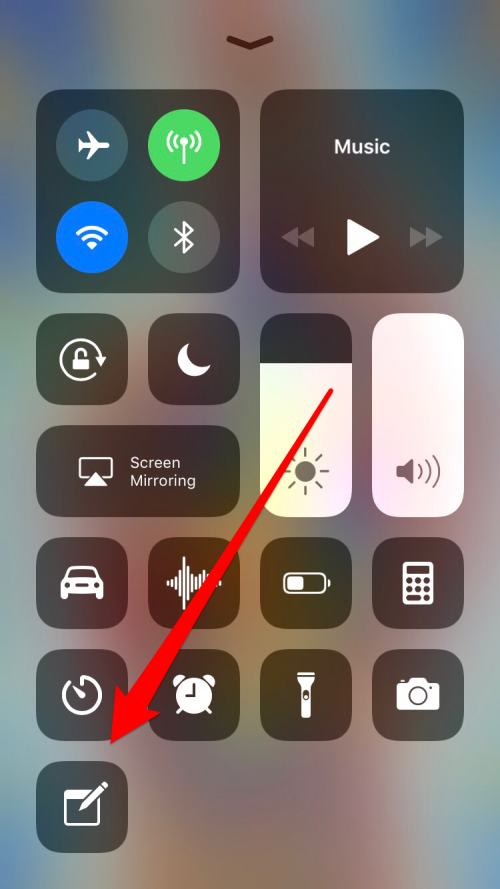 The first time you use Notes from the Control Center, a message will pop up asking you to adjust the settings. Since we already did this, we can just tap OK.
​
If you have entered Notes while the iPhone is locked, you will see a small lock at the top of the screen.
If you tap "Done" or try to return to view other notes in the app, iOS 11 will prompt you to validate with your thumbprint or passcode.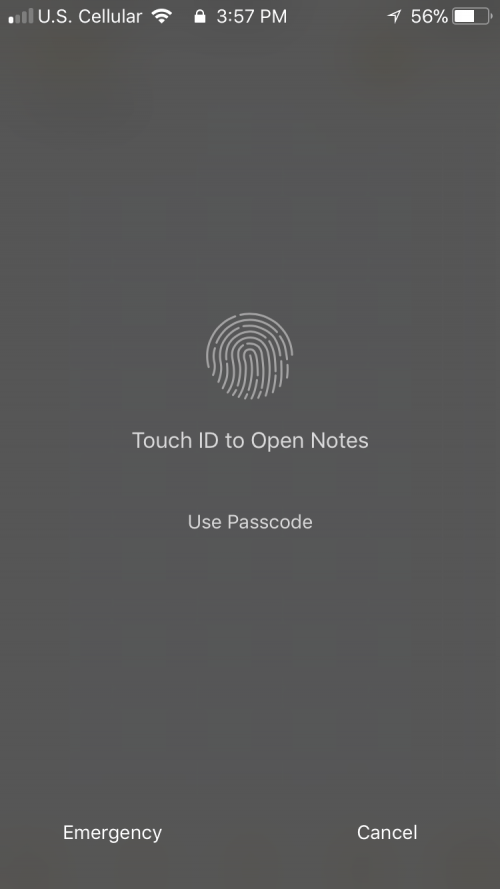 Improved Text Formatting
Text formatting has always been one of the more challenging features to use in Notes. Well, we can officially now say that Text Formatting has reached a new level of friendliness. Instead of holding down text and selecting Bold, Italic, or Underline from a tiny pop-up menu, we now have a spacious formatting menu available at all times.
Once you have typed in some text, simply highlight it and tap the "Aa" icon.
We now have three rows of formatting options. The top row includes Title, Heading, Body and Monospacing.
The second row contains the classic crew we are already quite familiar with: Bold, Italics, Underline, and Strikethrough.
Finally, the third row offers 3 listing options, Dash, Numbered, and Classic Bullets, along with Paragraph Indenting tools.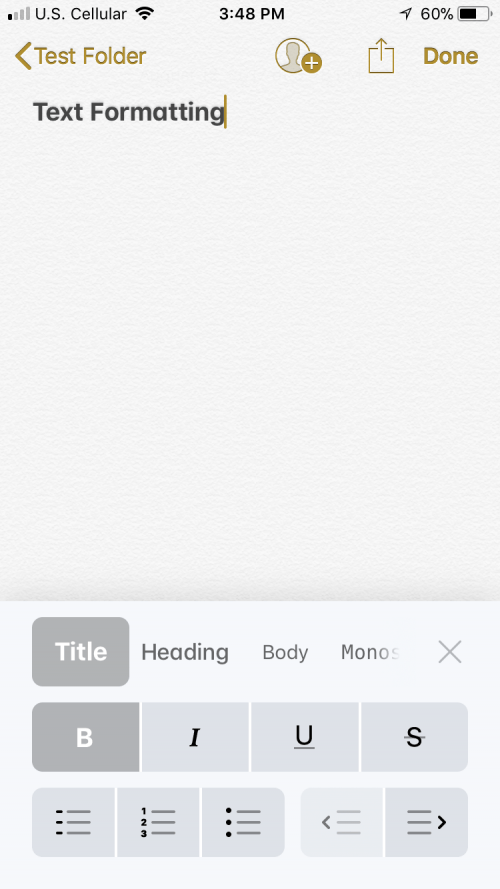 Beyond this three-row menu in "Aa," we can also return to the primary menu for an additional listing option for text. Select the check mark with the circle around it to create a checklist of items you can tap to complete—a very handy feature for the kind of quick-draw list making I personally do almost daily.
Pro Tip: Did you know that the Notes App has built in speech to text software? It is super useful but requires some formatting to turn it into clear notes. But no worries, you now know exactly how to do that!
How to Use Tables in iOS 11 Notes App for iPad & iPhone
What can I say about Tables being added to the iOS 11 Notes App except: HOORAY! I'll admit it; I love tables. I use them for anything I can. Now that they will be available in iOS 11 Notes, I can see seriously exciting opportunities to cross these other functions with the Tables feature.
Using Tables is simple. From the primary menu on any new or active note, select the first icon on the left and a 2x2 table will appear.
Use the handle on the left to add or delete rows, and use the handle at the top to add or delete columns. They are always visible as the small rectangles with three little dots in them. You can also use these to select and move rows and columns.