By

Chris Vasques
Fri, 07/07/2017

In iOS 11, Apple has dropped a major facelift, and functionality-lift, on the Control Center. If you use the Control Center a lot, the bold changes can be a little disorienting at first. From new and more useful controls to more customization, these are the coolest new features coming to iPhone and iPad with iOS 11.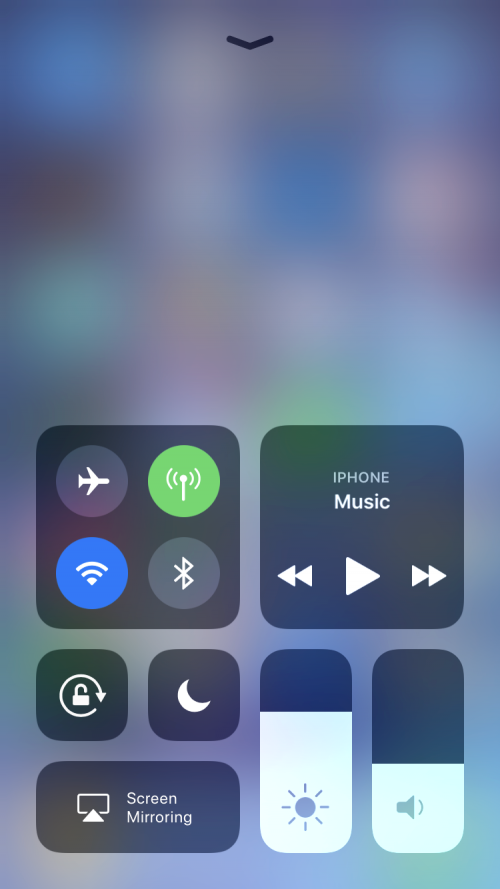 When swiping up from the bottom of the screen in previous iOS versions, the panel of icons would only slide up to about half of the screen. The new Control Center slides all the way up to the top to take advantage of the entire screen. So, naturally, the first thing I did was remove as many icons as I could to see which ones are permanently visible. As I expected, brightness and sound controls stay, along with screen-orientation lock, Do Not Disturb, and Screen Mirroring. Permanently grouped together in the top left box are Airplane Mode, WiFi, Bluetooth, and a new on and off button for Cellular. When 3D Touched, this box also reveals Hotspot and AirDrop buttons. The top right box holds controls for Music. This has effectively eliminated the swipe-left music controls from previous versions of Control Center. The next thing I tried to do was move these icons and boxes around. Unfortunately, Apple isn't quite ready to allow that customization yet. I 3D Touched and long pressed my heart out, but what we see on this screen is what we get until we add some other controls to the group.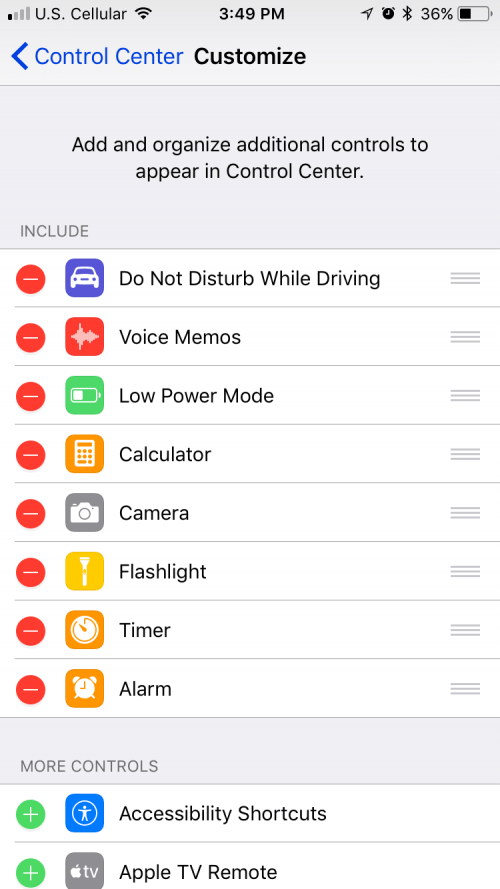 To add the customizable icons to Control Center in iOS 11, head over to Settings and into the new Control Center section. Under "Customize Controls" will be the full list of controls that can be added to Control Center in iOS 11. So, again, I wanted to see how far I could go and I added every single icon. This seemed a bit extreme to me, and fairly useless since I only use about half of these functions regularly. I went back in and selected my favorites. I also ordered them in a way I hoped would be reflected in the Control Center window.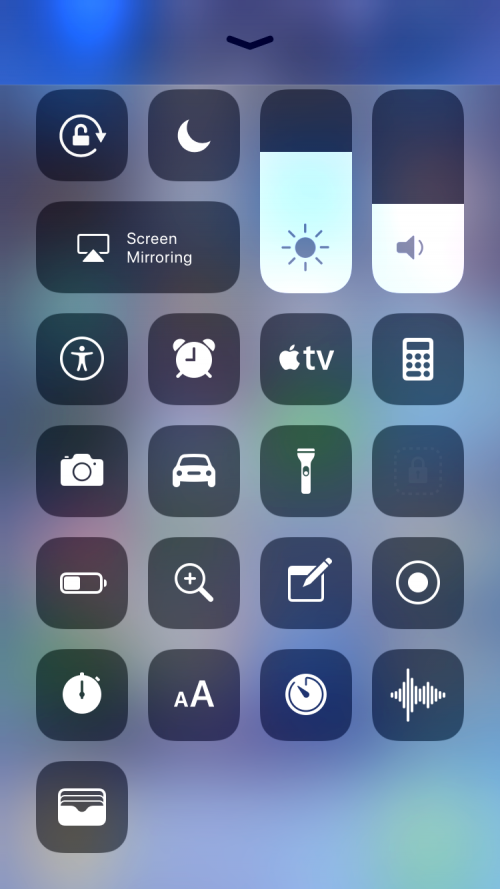 Sure enough, the order I chose in the Settings was reflected in the Control Center. Top to bottom in Settings is left to right in the Control Center, so depending on your thumbs, you can plan accordingly. I would really have loved the ability to long press these icons in the Control Center and drag them around. That, to me, is what I define as "customizable." However, even just reordering controls in Settings is certainly more freedom than what we had to work with before. Overall I am really happy with how the Control Center has developed over the years. In iOS 11, the practicality is enhanced by the 3D Touch function, and the ability to organize the bottom section by order will shave off time for several daily life tasks.
Thanks, Apple!