The new iPhone software is more easily customizable, with personalized Safari web pages, improved FaceTime features, and Focus settings.
By

Ashleigh Page
Tue, 07/27/2021
I recently downloaded the iOS 15 beta to my iPhone and overall, I'm loving the iOS 15 update! A lot of work has gone into increasing the quality of existing features and making those features more easily customizable. More than ever, it is now possible to tailor your iPhone to your specific preferences. With options ranging from creating a custom Safari start page to personalizing Focus notifications, we'll walk you through the most notable updates to Apple iOS 15 you can expect when the shipping version is released in the fall.
Related: iOS 15: New Features, Updates, Release Date & Compatibility
Jump To: 

Reduce Distractions with Focus Mode
This practical iOS 15 feature is one I'm already frequently using! Focus Mode is similar to the previous Do Not Disturb feature, except it is much more specific and easier to customize. Within Focus, you can control which apps and messages are blocked for a set amount of time. Then later on, you can catch up on non-essential notifications. 
What I most appreciate about this feature is that the Focus Mode can be customized between different activities. For example, I can have a Work Focus Mode, which allows me to block social media notifications. I can also set up a Personal Focus Mode, where I block work-related notifications in the evening to better focus on my family. You can also set up recurring times to have a Focus Mode activated, or you can manually activate a Focus Mode by opening your iOS Control Center and tapping on the Focus. Setting up and using Focus modes are quick and easy, making it simple to activate and use different ones throughout the day.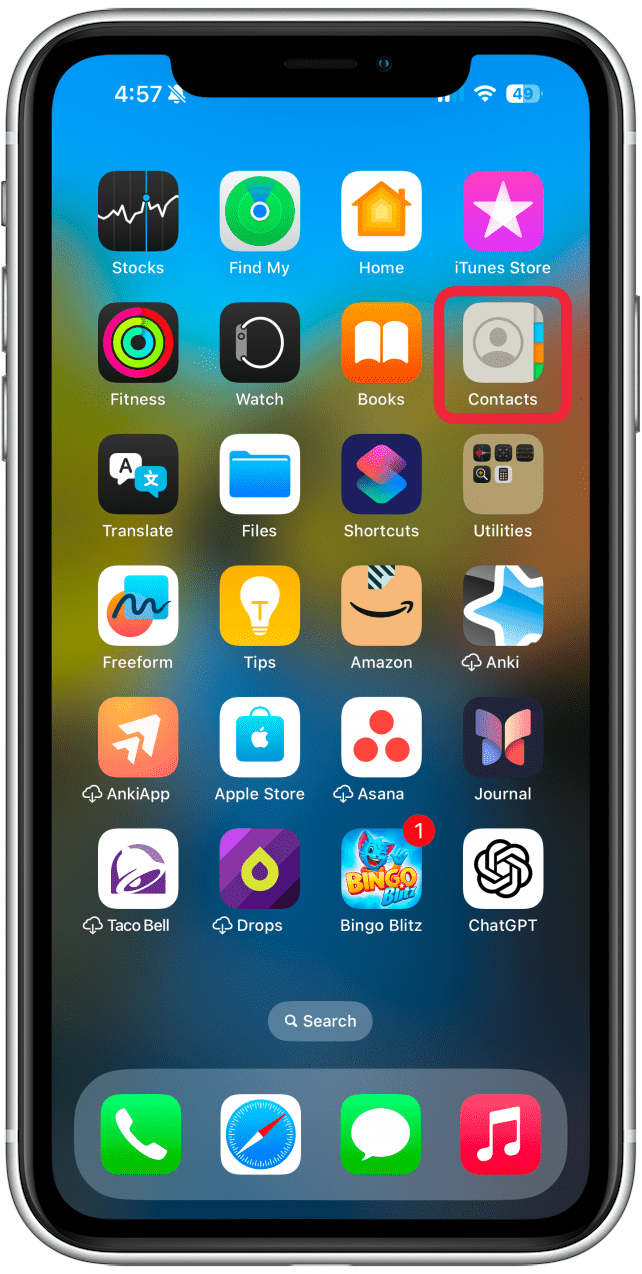 Chat with iOS 15 FaceTime
Similar to Zoom, the Apple iOS 15 updates to FaceTime now include a Grid Layout Feature. In a Group FaceTime call, the you can view all people in the conversation in the same-size tiles. You can see up to six faces at a time with Grid View and the current speaker will be highlighted so it is easy to tell who is talking. Friends with Android devices can also join FaceTime calls with FaceTime link. You can send a web link to invite friends with Android devices, so they can join one-on-one and Group FaceTime calls right from their phone's browser.
Later model iPhones are also receiving upgrades to their FaceTime audio and video quality. With Portrait Mode you can blur your background and have the camera focus on you. This makes those at-home work calls in your messy living room much more comfortable! For audio quality, there's also been the addition of Voice Isolation mode and Wide Spectrum mode. Voice isolation reduces background noises, making it possible to more easily FaceTime in a public setting or at home with family members in the background. Have a group of people sharing one screen? This is a great chance to use Wide Spectrum mode, which will capture any noise in the surroundings instead of focusing on just one person. 

Customizing & Using Safari
There were some pretty significant updates to Safari in iOS 15! The search bar now appears at the bottom of the screen instead of the top, and you can view open tabs in a grid view or swipe back and forth between open tabs. The ability to swipe back and forth between open tabs really simplified tasks that require more than one open web page on my iPhone. 
But what really stood out about the updated Safari is how customizable it has now become. I can create custom start pages and select whether to show my Privacy Report, view Favorite web pages, or files shared with me from friends, family, and coworkers. I can also set up tab groups for frequently-visited resources and content, so that they are saved for later use and easy access. 

Another noteworthy feature is Shared With Me, a new iOS 15 addition that saves links shared from family and friends. In the past, when a friend sent a link to a favorite recipe or travel site, I used to have to scroll back through all my messages to find it several weeks later. Using Shared With Me, when a link is sent via text message, the link automatically appears and is displayed on my Safari home page. Finding resources and information shared from my other contacts has never been easier! 
Transcribe with Live Text
Apple's new Optical Character Recognition (OCR) feature is one I dearly wish had been available when I was in college. With Live Text, I have the ability to capture text with the camera and copy/paste the text into Notes, messages, or emails. Using this iOS 15 feature, you can also transcribe and insert text from saved photos and screenshots, as well as online content in Safari. 
The idea is intriguing, however, there are some downsides. This feature worked great when copying my scribbled meeting notes in a well-lit room. But when I tried to copy text in a slightly dimmer lighting, the Live Text option never appeared. Live Text also worked best when text hadn't been formatted in an unusual way (such as in bullet points). When I attempted to copy the text from the image shown above, the bullet points added additional text that needed to be edited out prior to sending.
View Maps & Air Quality Dashboards in Weather
The updates to the Weather app will likely not make much impact on your day-to-day use of your iPhone, but I wanted to include the new features because I appreciate the focus Apple put on improving this app. In the past, I've used Apple's weather app as a way to get a quick overview, but when I wanted more details on upcoming weather I had to switch to a different site. That's all changed with iOS 15, as the Weather app now includes graphical displays and maps showing incoming storms and inclement weather. I can also scroll down to view information on the air quality, pressure, and UV index. The dashboard even shows the predicted time of sunset (an addition this evening neighborhood walker greatly appreciated!).