By

Donna Schill
Updated 12/18/2018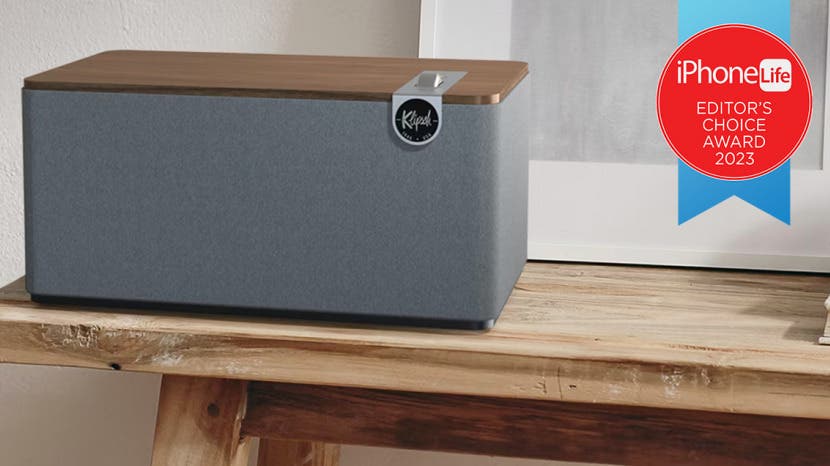 Have you been searching for the best speaker to purchase, either portable or for home use? There are so many speakers out there to choose from, so we put together this list of the best speakers of 2018 to help you make your decision. Our speaker roundup includes wireless Bluetooth speakers, both portable and waterproof, as well as some great options for home speakers from some of the best brands out there like JBL, Anker, Wonderboom, and more. Read on to find your perfect speaker for the best audio experience at home and away. 
Related: Best Rugged, Portable Wireless Bluetooth Speakers for Summer

Best Home Sound System: Marshall Woburn ($549)
The Woburn is a wolf in sheep's clothing. This leather and brass amp-style speaker looks understated—until you turn it on and the sound comes out roaring. You can adjust the bass and treble with brass knobs on the top, making it perfect for hosting parties or jamming out on your own. I love that it includes not only Bluetooth capabilities, but a 3.5mm jack for a wired connection, as well as an RCA input to hook up a record player and enjoy music the old-school way.
Portable Bluetooth Speaker: JBL Clip 3 ($59.95)
The Clip 3's superpower is its usable design; it's highly portable, built to fight the elements (including water), and easy to pair for a flawless Bluetooth connection. JBL speakers sound a little muddy in the mid-tones; but for a mini speaker, the Clip 3's audio quality and volume are impressive. You'll also be hard-pressed to find a full 10 hours of playtime in another mini, and the built-in carabiner makes it easy to stow on your backpack during outdoor adventures! If you don't mind shelling out more for better sound, try my personal favorite, the Ultimate Ears Wonderboom Waterproof Bluetooth Speaker ($99.95)
You'll be hard pressed to find a better waterproof speaker than UE's Megaboom 3. Its sound quality is best in class, as is its rugged build. Ideal for pool parties or a soak in the tub, the Megaboom 3 can float with you while pumping out 360-degree sound. The sound is clear and undistorted even at full volume, and the power of the bass is pretty shocking. Borrowing from tech used in electric cars, UE's latest battery lasts up to 20 hours on a single charge!
Perfect for a college dorm or teenager's bedroom, the Anker Soundcore Flare is not only affordable but is also fun, thanks to its bass-driven light show. You can check on the battery levels, adjust playback, and connect other speakers using the Soundcore app on your iPhone. If lights arent your thing, save some extra cash and buy the Anker Soundcore Motion Q Speaker ($45.99). Both speakers are waterproof and deliver nice sound at moderate volumes.
Environmentally Friendly: No Bounds XL   ($149.99)
This portable speaker from House of Marley ticks all the boxes for the eco-friendly audiophile. It comes packaged in plastic-free, biodegradable packaging and is manufactured with sustainable cork, recycled paper, recyclable aluminum, and other carefully sourced materials. It also looks good, pumps out beautiful, room-filling sound, and is perfect for bringing along on outdoor adventures; it's waterproof, dust proof, and buoyant!
Make It Smart (Home): Amazon Echo ($79.99)
While I rarely stray from Apple's product ecosystem, the Amazon Echo has a permanent place on my kitchen counter. The value proposition is just so good—its smart assistant Alexa can connect to thousands of third-party apps so I can listen to the news, start a 7-minute workout, or rev up playlists from Amazon's music library, all for a third of the price of Apple's HomePod. If you have smart home products though, you may find the HomePod's Apple integrations worth the extra money.