By

Leanne Hays
Updated 12/04/2019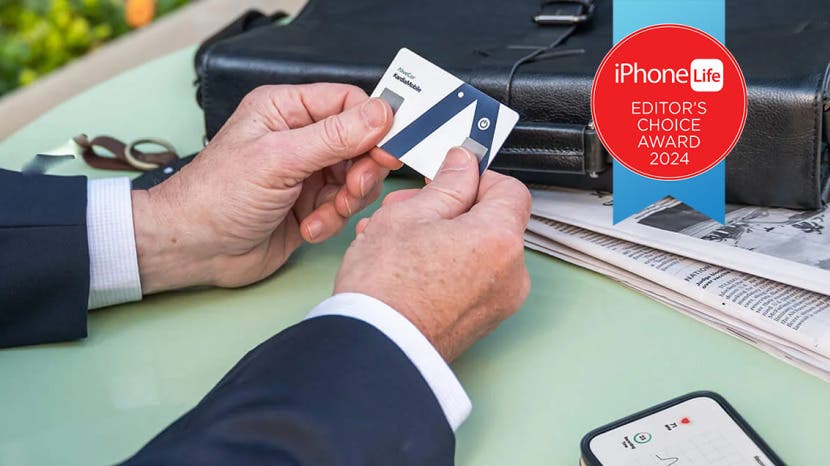 There's a device for everything these days, and that includes smart monitors for blood pressure, heart rate, weight, air quality, and much more. Whether you're looking to eat a healthier diet, find a smart helmet for your bike commute, work a little isometric exercise into your daily routine, or even start meditating, our 2019 Buyer's Guide has just the tool you need to help you meet your goals. Let's get started reviewing ten of this year's top health and fitness devices that will help you improve your wellbeing.
Related: Best Apps for Diet, Exercise & Cultivating Well-Being
For those of us with asthma and other respiratory issues, poor air quality has serious repercussions. Here in the Midwest, outdoor air is loaded with pollen for much of the year, and indoor air quality can be poor due to mold caused by our epic spring rains and summer humidity. No matter where you live or what lung hazards are present, the Atmotube Pro will alert you to triggers, so you can put on a mask or leave the area. Whether you're allergic to pollen, dust, or mold, sensitive to soot and smoke, or need to know when volatile organic compounds are present, this device has you covered.
This FDA-cleared blood pressure monitor is impressively compact. The device straps to your wrist and reads both blood pressure and heart rate at the push of a button, no bulb pump and valve required. Your data is visible on the screen, and uploads to the MOCA-Care app. While the MOCACare app worked well for me, some users complain about syncing issues with the Apple Health app.
This is some Star Trek type technology, a wireless device the size of a dog tag that measures blood velocity, blood oxygen levels, and heart rate. As if that weren't enough, MOCAHeart also rates your heart health based on these metrics, then offers lifestyle advice about diet, exercise, and sleep to maintain or improve your score. My recommendations included surprise surprise, a reminder to get at least six hours of sleep each night. Note: While the MOCACuff is FDA-cleared, MOCAHeart has yet to earn FDA approval.
Comprehensive, to say the least, this smart scale measures body fat, water, and muscle percentages, weight, and even the weather at the time of weigh-in. The scale can sync with a variety of apps, including the iOS Health app, MyFitnessPal, Runkeeper, and even Nest. Of course, the Body+ also connects to the Withings HealthMates app, where you can enroll in wellness programs that emphasize fitness and healthy fat loss. We've found both the Withings app to be a bit buggy but hope the company can update both to eliminate issues, as this device shows great promise.
The BoomBottle MM offers truly powerful sound for such a small speaker. On your next biking adventure, store it in your water bottle cage, pair it to your iPhone, and blast your favorite playlist. The speaker has a built-in microphone for hands-free calling and can hold up against road grit or splashing through puddles thanks to its IP67 waterproof rating. Attach the BoomBottle to your bike with its magnetic mount to prevent a party-killing slide and crash, or use it to mount your iPhone to the top of the speaker, so all your devices are safe. Last but not least, is a built-in bottle opener, so you have one less thing to pack on your way out the door.
Healthy, homemade food is an integral part of a healthy lifestyle, but preparing and cooking meals can be time consuming. Luckily, Kuhn Rikon is here to help with its Bluetooth-enabled pressure cooker. Just download the free app and choose from hundreds of tested recipes for every type of food you can imagine.You'll be guided through step-by-step instructions, and the pressure cooker will automatically adjust cook times and temperatures for each recipe. Your meals will be ready in a fraction of the time ordinary stovetop cooking would take, and with up to 70 percent less energy consumed.
Many of us don't have time to make it to the gym as often as we should, so Activ5 is here to fill in the gaps. Small enough to fit in a purse or pocket, the portable isometric trainer works with its companion app to walk users through over 100 strength-building exercises. The personalized workouts are only five minutes each, but if you use the device several times a day, you'll soon see a difference in your range of motion, muscle tone, and stamina. My favorite way to use the Activ5 is in game mode; there are so many to choose from, and you can even compete against other Activ5 users.
Meditation is great for reducing stress, improving sleep, and even lowering high blood pressure, but maintaining a daily practice can be easier said than done. The Muse 2 measures your heart rate, breathing, brain activity, and movement, then tailors what nature sounds it plays back to you in order to improve each of your guided sessions. This trains your mind and body to veer back toward a meditative state, making each session maximally productive. The calm, relaxed feeling you'll have will motivate you to fire up the smart headband regularly.
One of the scariest things I've seen recently is a teenager with headphones on, gazing at their phone while biking down the street. The SafeSound helmet's sound system projects music or phone calls into the ears without headphones or earbuds, keeping riders aware of environmental noise. A wind-resistant microphone allows both ends of a call to come through ungarbled. Other safety features include a flashing LED taillight and a crash detection system that sends a GPS signal to predetermined contacts in the event of an emergency.
If you buy one device to help improve and monitor your health, it should be the Apple Watch Series 4. Features like a Medical ID on the Lock screen and built-in fall detection are handy, but there's so much more on offer. Use the Workout app to track exercise, and view your daily steps, standing, and aerobic efforts in the Activity app. Detect high and low heart rates or irregular heart rhythm, or even signs of sinus rhythm and atrial fibrillation with the new ECG app. Keep and view all of your data in the Health app, along with metrics collected by your other smart devices.