By

Dig Om
Thu, 06/22/2017
Summer is here and that means that many of you will soon be gearing up for outdoor escapades. Many of these adventures might even include going off grid, roughing it, or visits to the waterside. With that in mind we've rounded up some of the best rugged, waterproof, portable Bluetooth speakers on the market, and we're featuring a wide range of styles at a variety of price points
The fully waterproof and floatable Sol Jam is a must-have for anyone who thinks they'll be going off grid. It's lightweight and relatively portable, and puts out a respectable 20 watts of sound. However, its real selling point is the fact that it has a high-performance solar panel built in to the speaker's top side, and a powerful 2600 mAh backup battery inside.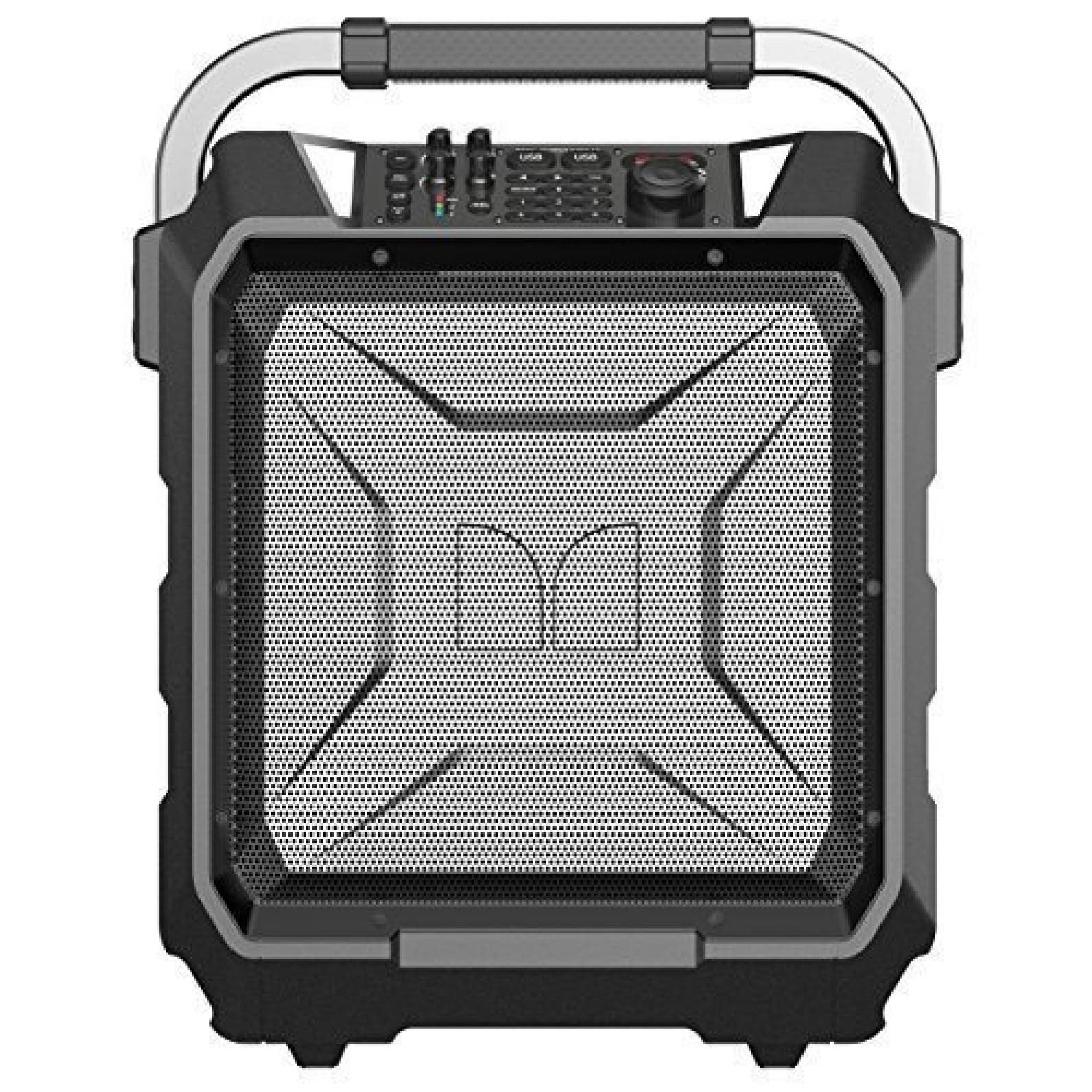 Whether you are looking for a speaker for your work shed, backyard barbecues, poolside, beachside, or family camping trips, the Rockin' Roller 3 has you covered. This water-resistant speaker is ultra-rugged, and with 100 watts of sound, it's also extremely loud, in fact the Rockin' Roller 3 is the loudest portable speaker in this roundup. It's perfect for any situation where you need a portable speaker that can put out enough sound to carry over a great distance. The Rockin' Roller 3 also boasts two LED flashlights built in to its control panel, a remarkable 100-hour battery that doubles as a portable charger for your devices, and inputs for both a microphone and a guitar, making it ideal for solo performers and street musicians.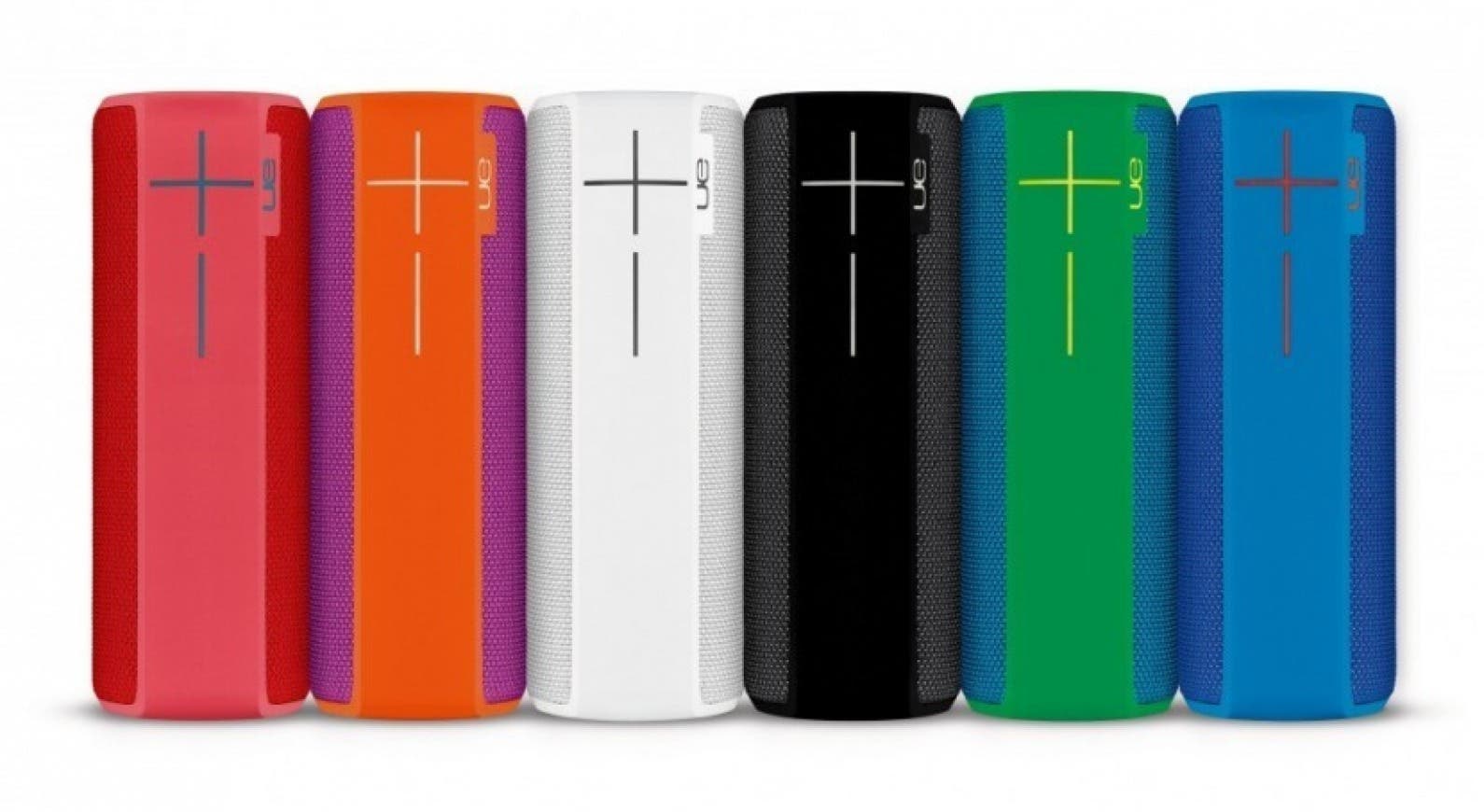 The waterproof Boom 2 comes in a wide range of playful colors; and thanks to its tower design and multi-directional speaker drivers, it puts out a wide arc of sound. You can pair up to eight Booms together and UltimateEars has a useful app that lets you activate additional speaker tap controls as well as customizable equalizer settings.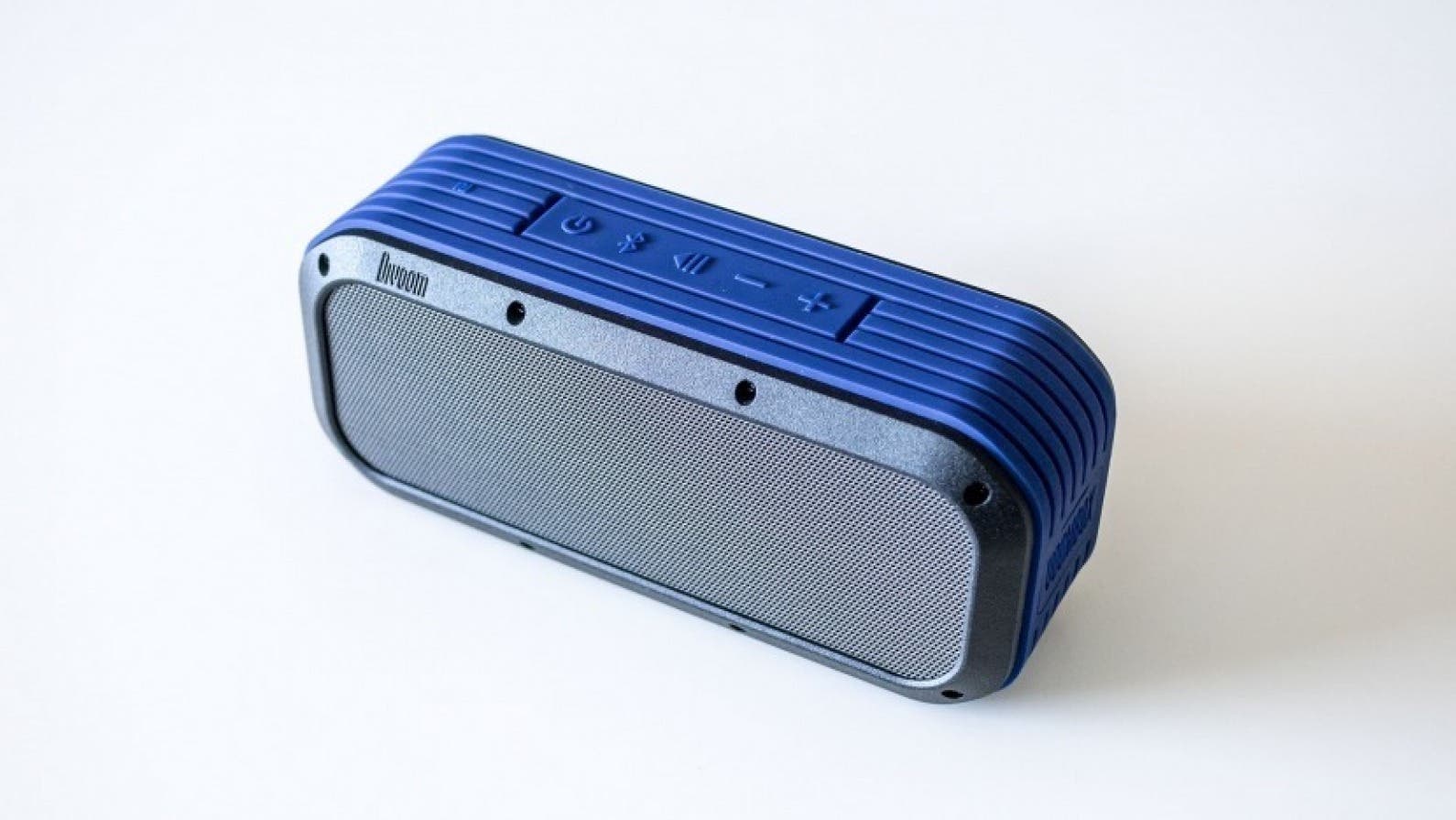 The Voombox Outdoor 2 is a powerful, rugged, water-resistant Bluetooth speaker available at a great price, especially considering how loud and crisp the audio that it produces happens to be. With a whopping 30 watts of sound, the Voombox Outdoor provides the most audio bang for your buck. If you are looking for the best quality speaker relative to its cost, then look no further.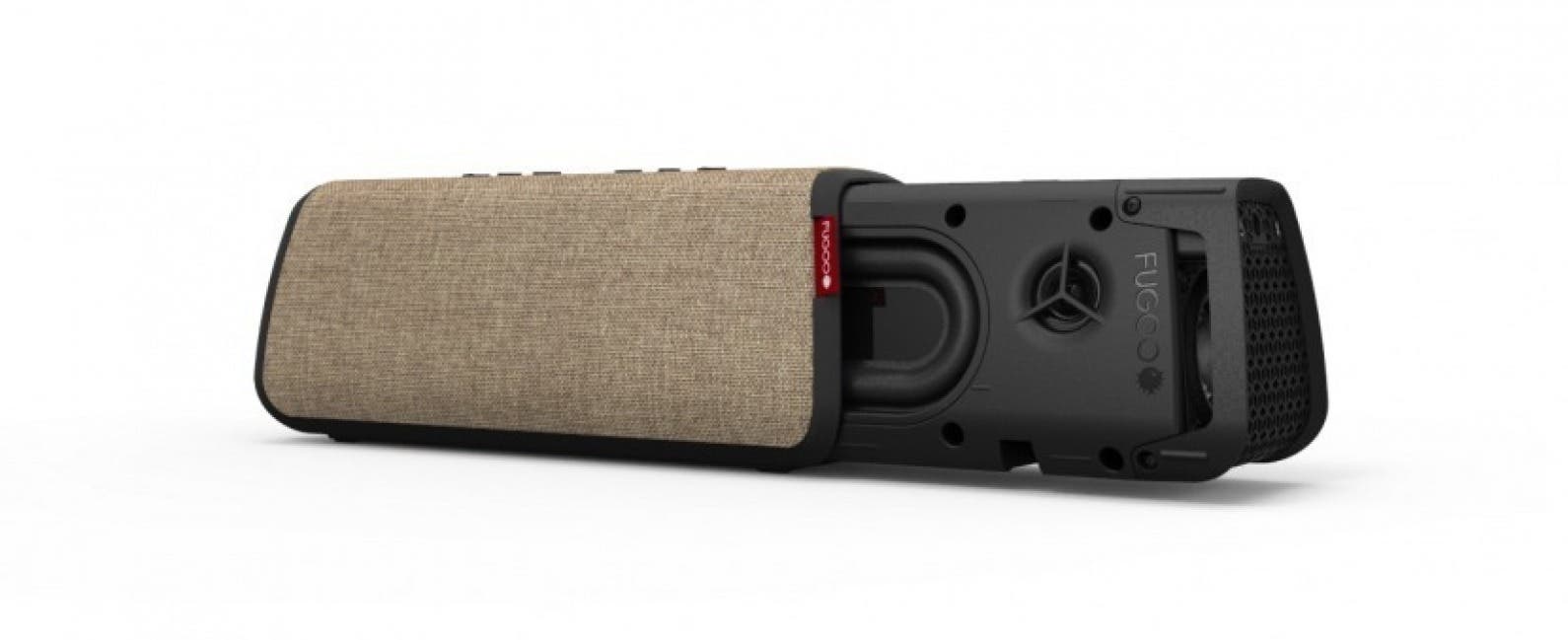 The Fugoo XL is uniquely versatile in both its performance and its appearance. The audio it delivers is crisp and well balanced and even allows you to select between indoor or outdoor  acoustic modes. It also packs a hefty, 35-hour internal battery, which you can call upon to charge your devices. The XL consists of a customizable core, over which you place the Fugoo "Jacket" of your choice. The jackets are all rugged and durable—some more so than others though. This speaker is fully waterproof and even floats.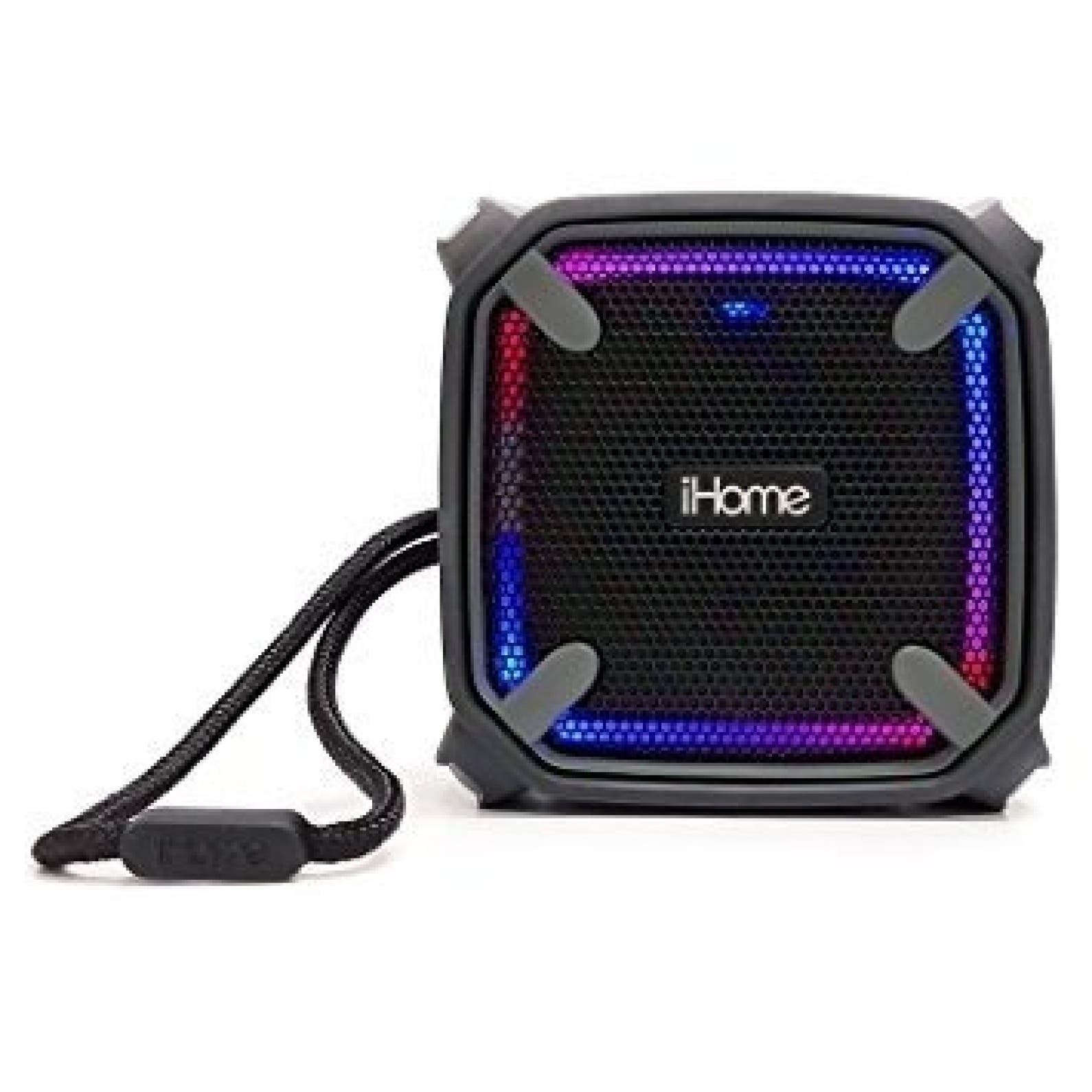 This stylish iHome Bluetooth speaker is waterproof and sandproof and perfect for solo adventuring. It's also perfect for setting the mood with its customizable pulsating light modes, which is a unique feature for such a rugged speaker. This speaker also comes equipped with Melody personal assistant compatibility, which includes Spotify and iHeartRadio integration and the ability to process voice commands. The iBT371 also includes a carabiner clip for convenient carrying.
The BRV-XXL is an adventure-ready, weather-resistant boom box that offers up a massive wall of sound. It's an easy-to-use speaker with simple and clearly defined buttons and intuitive functions. The BRV-XXL allows for charging your mobile devices off of its large 15,600 mAh internal battery, and it also has a microphone port for emceeing or karaoke sessions!
This rugged Bluetooth speaker is armored with grippy, shock-absorbant rubber, making it incredibly resilient and well protected from drops and bumps. The JAM Xterior Max is water and dirt resistant and offers excellent traction when using with wet, slick hands, thanks to its textured shell. Like many of the other speakers in this roundup, the JAM Xterior Max also allows you to charge your devices courtesy of its internal battery.