By

iPhone Life Team
Fri, 11/24/2017
Whether you're looking for an app to help you manage your blood sugar levels, build an exercise habit, or start eating healthily, this roundup has an app for you.
Related: 8 Best iPhone Apps You've (Probably) Never Heard Of
Looking for a yoga buddy or a group to play basketball with? Bvddy connects you with users within your location who share the same passion for exercise and sports.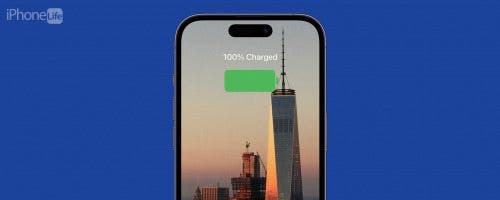 This app to join virtual runners and compete against them in a live leaderboard. Each run also has a skilled trainer to help guide you through your run.
Full Fitness provides exercise instructions for less than a personal trainer at a gym. You can create a personalized exercise routine or choose from 30 already made routines.
This app is an interesting alternative to counting calories. Simply tell Diet Hero what foods you like or what you have on hand, and it will tell you what and how much to eat.
With this app, you scan a food's barcode with your phone. Instead of trying to decipher the nutritional content, each food is given a grade to let you know how healthy it is.
This app makes medication management easy. Simply take photos of your meds and the app will remind you when it's time to take your medication or refill a prescription.
This app can help with anxiety and sleeplessness and give you an overall sense of calm. It's the perfect companion for both beginners and experienced meditators.
This app helps you manage your diabetes by automatically keeping track of important health data such as your blood sugars and hypos—simply connect it to a compatible device!
Mood Meter aims to help you understand your emotions and teaches you how to unearth the root cause of them, allowing you to better navigate your mental health.
Rather than focusing on major tasks, this goal-setting app helps improve your quality of life by instead focusing on the little things you enjoy—like painting and journaling!