By

Rhett Intriago
Updated 12/05/2023
What to Know
First, make sure Walkie-Talkie is enabled, check your internet connection, and restart your watch.
Next, make sure FaceTime is working on iPhone; Apple Watch Walkie-Talkie won't work without it.
If Walkie-Talkie invitations aren't working or you can't find the Walkie-Talkie app, see the FAQ section.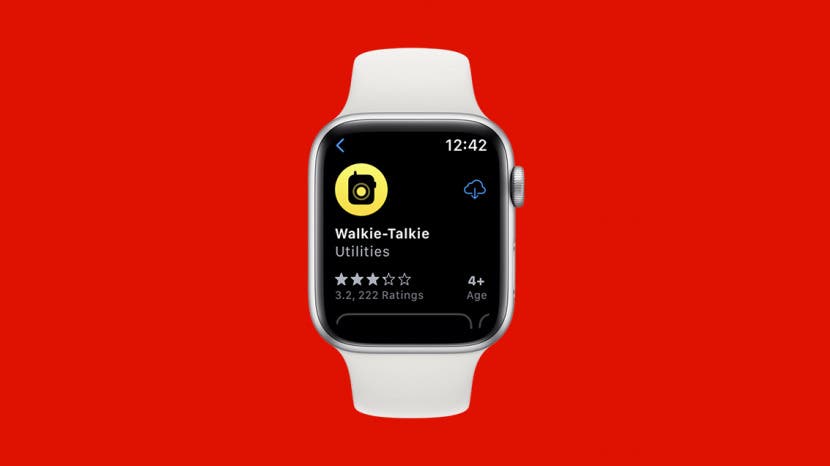 If you're like me, you love using the Apple Watch Walkie-Talkie feature to stay in contact with friends. But it's a lot less fun when your Apple Watch Walkie-Talkie isn't working and you have difficulty reaching your companions. That's why I've compiled a list of easy and effective solutions that I've used successfully in the past to help if your Walkie-Talkie app is not working.
Jump To:
What to Do If Apple Watch Walkie-Talkie Isn't Working
Sometimes the answer to the question, why won't Walkie-Talkie work on Apple Watch, is very simple. That's why I recommend following this list in order starting with the three easiest fixes at the beginning. If the Walkie-Talkie on your Apple Watch is still not working, move on to the last three fixes.
1. Check Your Internet Connection.
The Apple Watch Walkie-Talkie range is unlimited, but your Apple Watch needs to be connected to Wi-Fi or cellular in order for you to use it.
 

Discover your iPhone's hidden features
Get a daily tip (with screenshots and clear instructions) so you can master your iPhone in just one minute a day.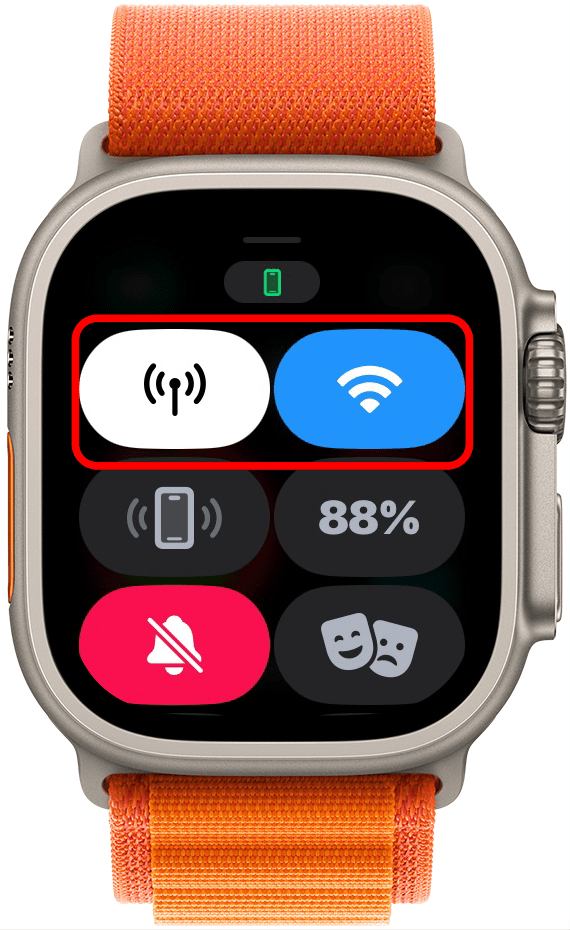 If you're having trouble connecting with others, you will want to check that your Walkie-Talkie app is enabled so that you are available to chat on the app. To check this, press the side button to open the Control Center and tap the Walkie-Talkie icon to turn it on. (The icon is yellow when enabled and gray when disabled.)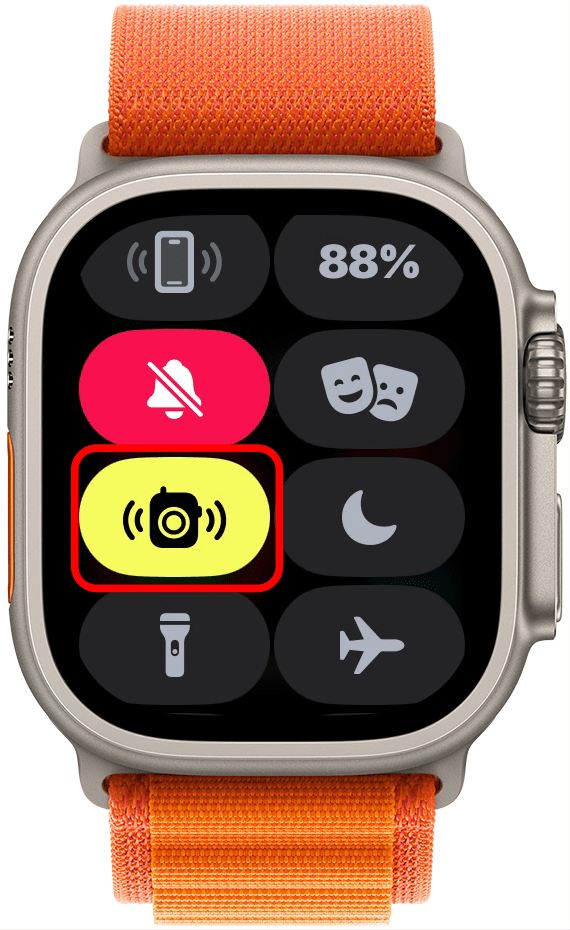 3. Restart Your Devices.
The culprit when Walkie-Talkie isn't working on your Apple Watch might just be a minor software glitch. Because of this, you'll want to try restarting your Apple Watch. Since your Walkie-Talkie app is linked to your iPhone, you'll also want to restart your iPhone.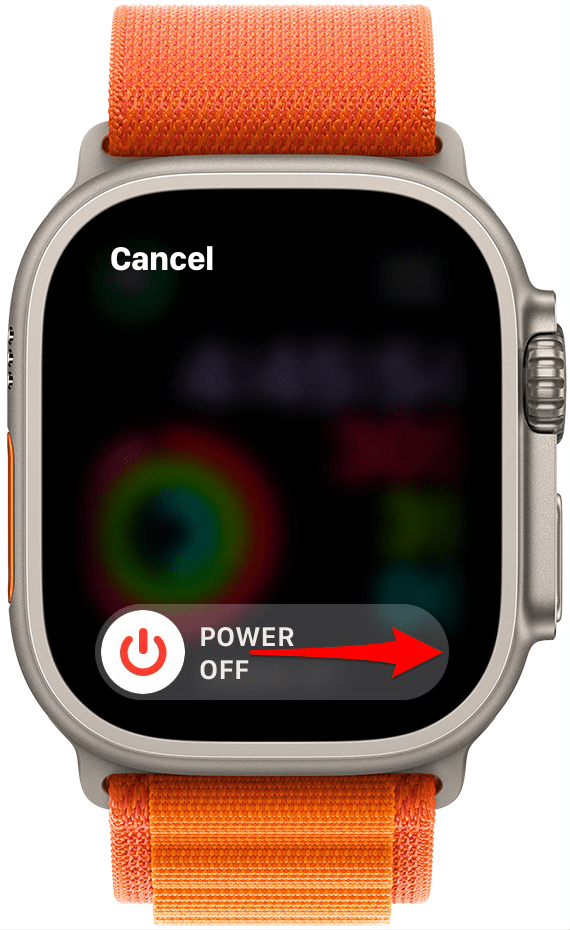 4. Check That FaceTime Is Activated & That You're Signed In.
People often don't realize that FaceTime is required to use the Walkie-Talkie app. While this feature is usually activated upon setting up your iPhone for the first time, you may have missed it or turned it off by mistake. If Walkie-Talkie on Apple Watch is not working, you'll want to check whether FaceTime is enabled on your iPhone: 
Open the Settings app.
Scroll down and tap FaceTime.

If it's not already enabled, tap the toggle to turn on FaceTime. (The toggle is green when enabled.)


If the toggle is on, but you are not signed in, tap Use your Apple ID for FaceTime. You will be asked to sign in with your Apple ID.

Make sure your phone number and any emails associated with your Apple ID are selected and have a blue checkmark next to them.
Try placing a FaceTime call to make sure it's working properly.
If this doesn't help get FaceTime working properly,  check out our article on how to troubleshoot FaceTime. For more helpful Apple Watch solutions and tips, sign up for our free Tip of the Day newsletter.
5. Delete & Re-install the Walkie-Talkie App.
If you can't find the Walkie-Talkie app on your Watch, you might have accidentally deleted it. Even if you can find it, deleting and re-installing the app can be a great way to resolve minor glitches like Walkie-Talkie saying not available. To do this, you'll first need to delete the app from your Apple Watch by long pressing the app icon on the Apple Watch Home Screen until it starts jiggling and then tapping the X to delete. Then, follow the steps below to ree-install the Walkie-Talkie app on your Apple Watch. 
On your Apple Watch, press the Digital Crown to bring up your Home Screen.
Tap the App Store.

Tap the Search field and type in Walkie-Talkie.


Tap the cloud icon next to the Walkie-Talkie app to re-install it.


Once you've re-installed the app, try using it again to see if this has resolved your issue. If not, continue to the solutions below. 
6. Delete & Re-install FaceTime on Your iPhone.
Deleting and re-installing the FaceTime app on your iPhone can also help to resolve issues like not getting Walkie-Talkie notifications. Because the Walkie-Talkie app uses FaceTime to communicate, a functioning FaceTime app is required. When you delete the FaceTime app, your Walkie-Talkie app will likely temporarily disappear from your Apple Watch. Don't worry! When you download FaceTime again, the Walkie-Talkie app will re-appear on your Apple Watch. 
On your iPhone, tap and hold the FaceTime app icon.
Tap Delete App. If you are deleting the app from your Home Screen, you may get a message asking if you want to delete the app or simply remove it from the Home Screen. In that case, be sure to also tap Delete App.



Open the App Store.


Tap the Search icon.

Search for FaceTime and tap the cloud icon next to the app to re-install it.


 
Apple Watch Walkie-Talkie Not Working FAQ 
Why are my Walkie-talkie invitations not working? Walkie-Talkie connection failed? If your watch is not connecting to a specific friend you want to talk to or your Apple Watch Walkie-Talkie invite is not working, you may need to delete them from your friends list and re-add them. If you delete them, you will need to send another invitation to add them to your friends list. Once they accept the invitation, you can try talking again. Follow the steps below to delete and add a friend on your Apple Watch Walkie-Talkie.
On your Apple Watch, press the Digital Crown to bring up the Home Screen.
Tap the Walkie-Talkie app.



Swipe left on your friend, and tap the red X icon.


Scroll through your contacts and tap the friend you want to re-add.


An invitation will be sent to your friend. Once they accept your invitation, their contact card will turn yellow, indicating that they are available to chat. 
Help! I Can't find the Walkie-Talkie app. If your Walkie-Talkie app has disappeared altogether, don't panic. It's easy to accidentally delete apps and just as easy to get them back.
I've tried everything, and Walkie-Talkie is still not working. What should I do?
Make sure Theater Mode is not on.
When Theater Mode is on, Walkie-Talkie is automatically disabled and you will not be able to talk to or hear your friends. Press the side button to open Control Center. If the Theater Mode icon is orange, tap it to turn it off.



Check Apple's System Status page.
Sometimes the problem is on Apple's end instead of with you. Visit www.apple.com/support/systemstatus to find out if there is an issue with FaceTime or Walkie-Talkie services. 

Update your software.
Sometimes the latest software update contains a fix for the bug that is causing your Apple Watch or iPhone to malfunction. You can update your iPhone in the iPhone Settings app and update your Apple Watch in the Apple Watch Settings app or in the Watch app on the iPhone. If you're Apple Watch won't update, try this.



Hopefully, one of the solutions above will help to resolve any issues that are causing Walkie-Talkie to not work on your Apple Watch. However, if you are still having problems with the app, you may need to contact Apple Support or visit the nearest Apple Store. For more help with another common problem, check out our guide on troubleshooting iPhone vibration issues. Also, be sure to check out our guide to the Apple Watch's symbols and icons to get the most out of your device.