Here's what you'll love about iOS 16, including new Focus features, iCloud Shared Photo Library, Health App and Apple Maps updates, and more!
By

Leanne Hays
Mon, 06/06/2022
Apple previewed iOS 16 at the June 6 WWDC Keynote, and there's a lot to love about the new iPhone software update. iOS 16 offers an impressive Lock Screen makeover, a seamless new way to share photos, exciting Messages and Mail app upgrades, improvements to Focus features, Apple Wallet, Maps, and more. Let's go over everything we have to look forward to in the fall.
Related: Everything Announced at Apple's 2022 WWDC Keynote Event
Apple's latest software update for the iPhone, iOS 16, will integrate apps, features, and services, both new and familiar, more seamlessly than ever before. These improvements will help iPhone users connect with friends and family, reclaim their time, and get more from apps that we've all grown comfortable and familiar with, like Health, Photos, Wallet, and Maps. iPhone enthusiasts are sure to appreciate the new customizable Lock Screen, improved Focus features, redesigned Notifications, and much, much more. Let's get started talking about what iOS 16 will bring to your iPhone.
When Is the iOS 16 Release Date?
The public iOS 16 release date will happen this fall, likely in mid-September. If you're an early adopter, Apple will release a beta version of iOS 16 to the public in July. 
iOS 16 Compatibility
Everyone with the following iPhone versions will be able to download and run iOS 16, but Door Detection and People Detection features in Magnifier require the LiDAR Scanner on iPhone 13 Pro, iPhone 13 Pro Max, iPhone 12 Pro, iPhone 12 Pro Max, and Live Captions will be available in beta on iPhone 11 and later.
iPhone SE (third generation)
iPhone 13, iPhone 13 mini, iPhone 13 Pro, iPhone 13 Pro Max
iPhone 12, iPhone 12 mini, iPhone 12 Pro, iPhone 12 Pro Max
iPhone SE (second generation)
iPhone 11, iPhone 11 Pro, and iPhone 11 Pro Max
iPhone XS and iPhone XS Max
iPhone XR
iPhone X
iPhone 8 and iPhone 8 Plus
Customize Your Lock Screen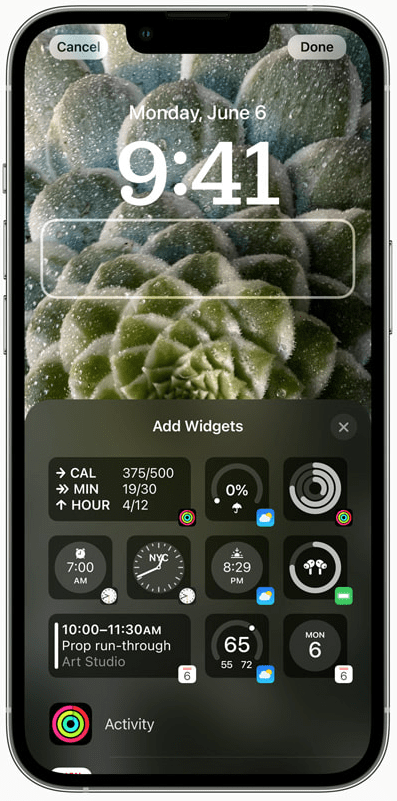 If you listen to the iPhone Life podcast, you'll know that David and Donna have been looking forward to the possibility of an always-on Lock Screen with iOS 16. While Apple won't deliver the feature this year, the ability to customize your iPhone's Lock Screen may hint at a rollout in 2023. There's no guarantee we'll see Always On with iOS 17, but a more useful Lock Screen opens the door to more speculation. iOS 16 includes Lock Screen updates that include Widgets, Notifications, and the new Live Activities feature, which includes updates and visual trackers to allow iPhone owners to access the information they need most, right from the Lock Screen. If you want to learn more, check out our detailed coverage of iOS 16 Lock Screen upgrades. 
Flashy New Focus Features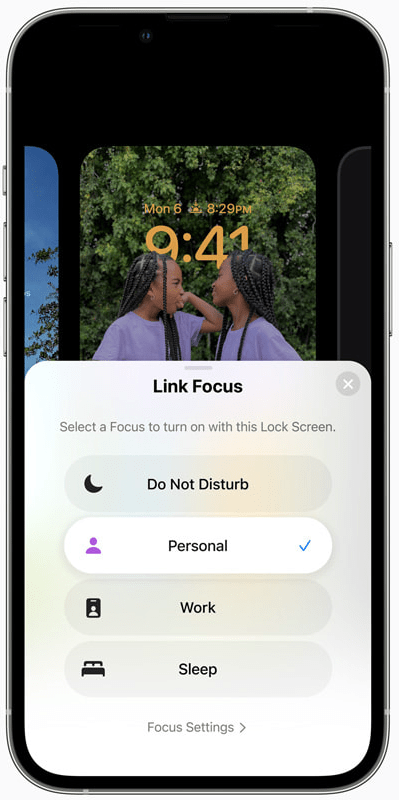 Focus mode will offer some new, customizable features with iOS 16, which will work in tandem with the new Lock Screen updates. iPhone users will be able to customize their Lock Screen for each Focus mode. You can have a different photo and style on your Lock and Home screens for each Focus mode, along with the current options to choose which notifications, apps, and events are shown. To learn more about Apple's new Focus features, check out our full coverage. 
Take Back Texts You Regret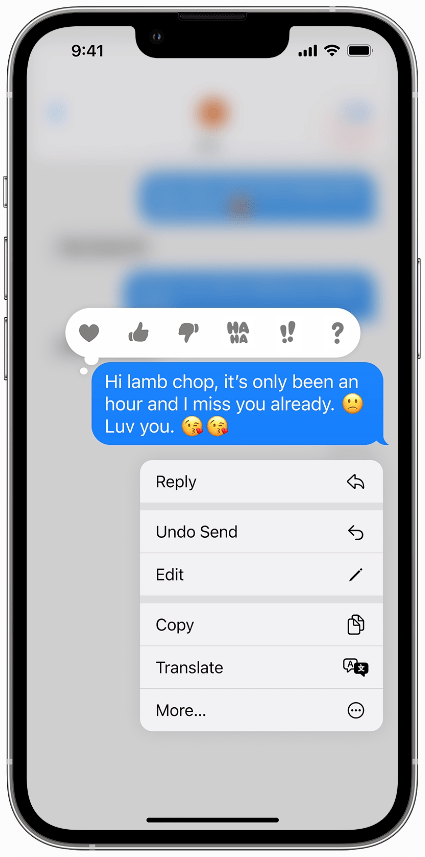 Here's something iPhone owners have been begging for for years: the ability to edit messages right after they're sent, or even to un-send a text that really shouldn't have gone out! Well, once you download iOS, 16 you'll be able to edit and un-send messages and mark opened messages as unread, so you don't forget about them. The Messages app will also support SharePlay, so you can watch videos and listen to music with friends within a text thread. If you want to learn more, check out our detailed coverage of iOS 16 Messages app improvements. 
Mail App Improvements
Apple is bringing some long-awaited improvements to the Mail app, too. Once you download iOS 16 to your iPhone, you'll be able to schedule emails ahead of time (finally) or cancel an email you regret sending before it makes it to the recipient. If you're the type to forget attachments, the Mail app will detect key phrases that indicate you meant to include an attachment and remind you before you hit Send. You can use the new Remind Later feature to get back to emails you didn't respond to right away, and use Follow Up to check back in with people who haven't gotten back to your first email. Finally, the Search feature is hugely improved with iOS 16 and will give you more relevant results. 
Better Notifications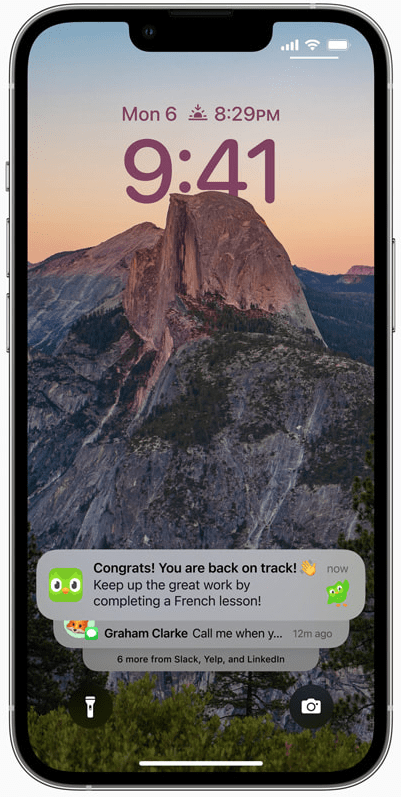 As mentioned in the Lock Screen section above, Notifications are also getting a boost with iOS 16. A new Notifications feature called Live Activities will let iPhone users see real-time updates from apps, as well as visual trackers, right on the Lock Screen! To learn more about this handy new feature, check out our iOS 16 Notifications coverage. 
Apple Wallet Upgrades
Apple is adding some exciting new features to Apple Wallet with iOS 16. Order tracking and digital receipts are finally coming to Apple Wallet, along with the ability to split purchases into four interest-free payments. You'll also be able to make age-restricted purchases via Apple Wallet—as long as you've uploaded your ID, that is. And, speaking of IDs, 11 more states are expected to integrate state IDs and driver's licenses with Apple Wallet. To learn all about these new features, check out our iOS 16 Apple Wallet coverage. 
Lifesaving Health App Features
It's way too easy to forget to take your pills or call in a refill to the pharmacy, but new medication-tracking features with iOS 16 should help. The Medications feature allows users to track their prescriptions, vitamins, and supplements by creating medication lists, schedules, and reminders. You'll even be able to enter medications by scanning your pill-bottle labels if you live in the United States (a feature that will expand to other countries in the future). You'll also receive alerts if there's a potential interaction between medications or with substances like alcohol. Read on for a more in-depth look at iOS 16 Health app upgrades. 
New iCloud Shared Photo Library
Lots of our Insiders ask about how to share photos with family, and we've always told them about the old standbys: text, email, AirDrop, shared albums, and, of course, social media. But with iOS 16, we'll have some new advice to give. iCloud Shared Photo Library lets up to six users add, share, edit, favorite, and delete photos and videos in the album. 
You'll be able to share photos you've already taken, share based on subject or start date, or follow smart suggestions offered by the Photos app. You can even automatically send content to a Shared Photo Library right from the Camera app.
Apple Maps Upgrades
Once you download iOS 16, you'll be able to add up to 15 stops to a trip planned in Apple Maps and even automatically sync routes from your Mac to your iPhone. You'll also be able to navigate cities more easily, since Apple Maps is adding the prices of transit trips you're planning. Check out our full coverage for more details about Apple Maps upgrades. 
Live Text & Visual Look Up Improvements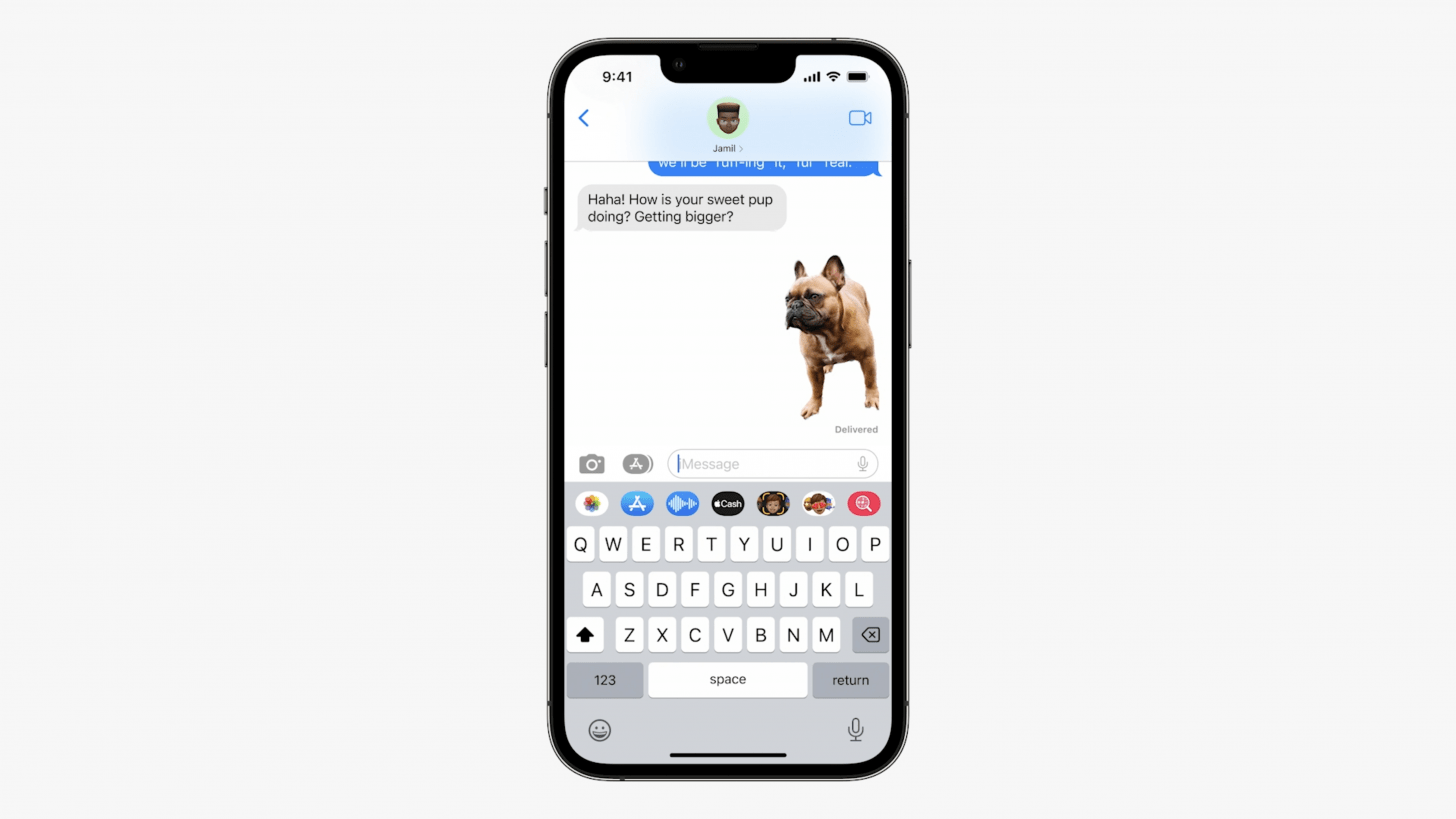 Last year Apple introduced Live Text, a feature that allows your iPhone to recognize text in images and then copy, paste, search for, and even translate it using various native Apple apps. With iOS 16, Live Text will be able to do the same for videos. Just pause on any frame to work with the text it contains.  
Visual Look Up lets iPhone users identify objects in photos, including pets, landmarks, art, and more, right in the Photos app. With iOS 16, iPhone users will be able to learn about more animals, including insects and birds, as well as monuments and statues. The best part of the improved Visual Look Up feature, though, is the ability to drag and drop photo subjects into apps like Messages. 
Car Play: The Next Generation
Apple is expanding CarPlay capabilities to include integration with multiple screens, and Apple notes that data including "speed, fuel level, temperature, and more" will be displayed on the instrument cluster. Drivers will have radio and climate control through CarPlay, based on vehicle data. Customization is coming to CarPlay, as well. Users will be able to choose from different gauge cluster designs and add Widgets, including Weather and Music to their dashboards. These features won't be rolling out until 2023, but Apple assures us that more information, including compatible vehicle lists, is coming soon. 
All images courtesy of Apple